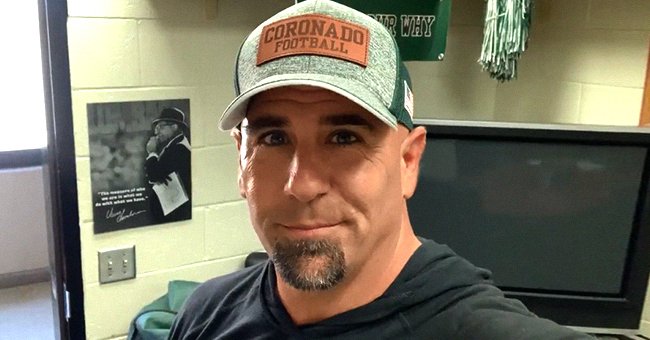 twitter.com/CoachKurtHines
Young Man Goes to His Football Coach to Quit and Gets Controversial Advice

Kurt Hines was ecstatic to share his experience, broadly smiling while he told his heartwarming story. Unfortunately for him, this heat may have flamed a little too high as the online world burst into flames, igniting a fevered debate.
Coronado High School's head football coach in Coronado, California, posted an innocent Tweet about his reaction to one of the young men he coached quitting the game. However, Kurt Hines' clip stirred controversy in the comment section.
Hines explained that one of his now ex-football players had recently come to him, letting him know that he would no longer be taking to the field. The coach expressed that he was happy with the high schooler's decision.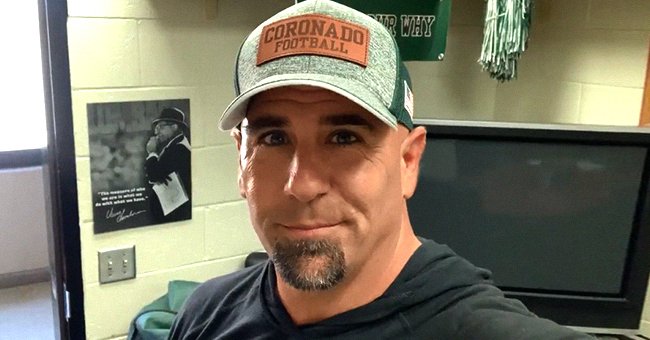 Kurt Hines. | Source: twitter.com/CoachKurtHines
The student, who he said always appeared to lack passion, let him know that although his family loved the sport, he didn't, and that was why he was leaving. Hines explained that he let the young man know how
proud
he was of him,
stating
:
"I said 'You're doing the right thing. Football's not for everyone.'"
Speaking to his fellow coaches, he encouraged them to inspire greatness in their players whether they want to achieve something off or on the field. Despite the coach's positive stance on the issue, he received some backlash for his decision.
Many individuals claimed that he was doing the wrong thing by teaching the ex-footballer to quit rather than finish what he started. One implied that the young man is simply a slacker.
While dropping off her older daughter Audrey, she noticed the 94-year-old.
Others supported Hines, praising him for respecting the child's decision. Dan Viens asserted that the idea surrounding finishing everything makes individuals feel that they must stay in toxic situations as they grow older.
Responding specifically to the criticisms, Hines firstly stated that he had respect for those who held a different perspective. Still, the head coach expanded:
"Knowing the young man and his family (and all that they are dealing with), I stand by my decision in supporting him!"
Responding, Bill McClure stated that he respects that Hines may have a deeper understanding of the situation regarding the young man's family. Simultaneously, he put forward that he hopes the high schooler doesn't regret the decision later in life.
As this coach exemplifies, children are nothing without the encouragement of their elders. One elderly man took this to heart, choosing to spend every day before school begins motivating and practicing kindness towards kids.
Taking to Facebook in 2018, mother Gina Michelle, mother of 4 children under ten years old, shared this beautiful story online. While dropping off her older daughter Audrey at school, she noticed the 94-year-old uplifting the students before their classes.
She penned in her Facebook post that she and others should always try and embody this kindness. With the support of their elders, hopefully, all future generations grow up to thrive.
Please fill in your e-mail so we can share with you our top stories!