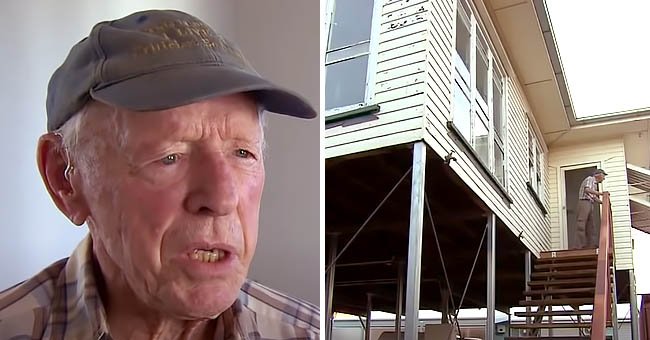 youtube.com/ACurrentAffair9
Man, 88, Mistakenly Sends Funds to Wrong Person Who Refused to Refund, Then His Bank and Community Raise $71,000 to Help

One click was all it took for an 88-year-old great-grandfather to lose a lot of his money. He was on the brink of losing his home when his local community and bank stepped in to help.
This month, a great-grandfather was able to keep his home because kindhearted people decided to help him. Together, around $71,400 was raised for him. These funds were required after the elderly man sent his money to the wrong person.
His simple mistake would have cost him dearly if nobody had come to his rescue. Gordon Layton, a Bundaberg, Queensland, Australia resident, transferred a significant amount of money to purchase a house.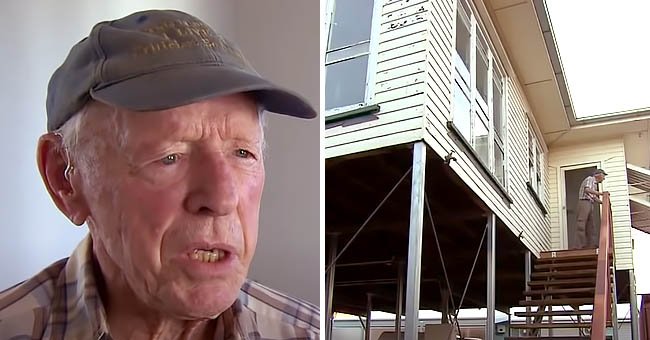 Man mistakenly sent funds to the wrong bank account and almost lost his home as a result | Photo: Youtube/ACurrentAffair9
COULD NOT GET HIS MONEY BACK
In June, when Layton clicked to make the big payment, he sent all of the funds from an ING bank account to the incorrect ANZ account.
A few hours after the payment was made, Layton and his daughter, Jacqui Morrison-White, discovered the mistake. However, by then, it was too late. The banks informed the elderly man that they couldn't retrieve the funds.
UPSET WITH THE BANK
ANZ bank is believed to have asked the recipient of the money to send it back. This person purportedly refused the request. They also withdrew the money within the consequent days. Layton was devastated by the massive financial blow.
Morrison-White shared she was upset with the banks. She said that the financial establishments should have more in place to help and protect their clients, like her father. She believed the bank could have stopped the money from vanishing.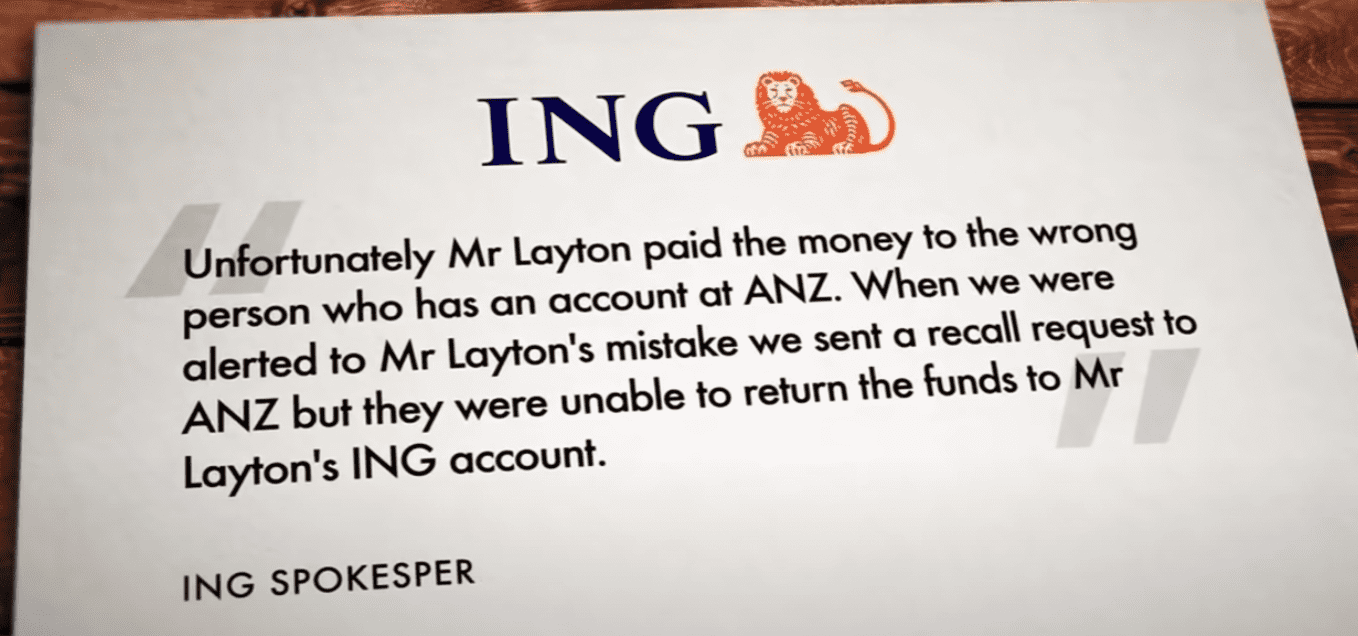 A letter from the bank that indicates they cannot return the elderly man's money after he paid it to the wrong account | Photo: Youtube/A Current Affair
STARTED A FUNDRAISER
Morrison-White expressed that it was unfair for her father to carry the loss. As an 88-year-old pensioner, he would be homeless and unable to repay his debts. Layton's family decided to start an online fundraiser.
They urged people to help where possible to prevent him from losing his home. Family, friends, and strangers stepped up and helped him cover the costs. He was able to avoid all legal action because of this.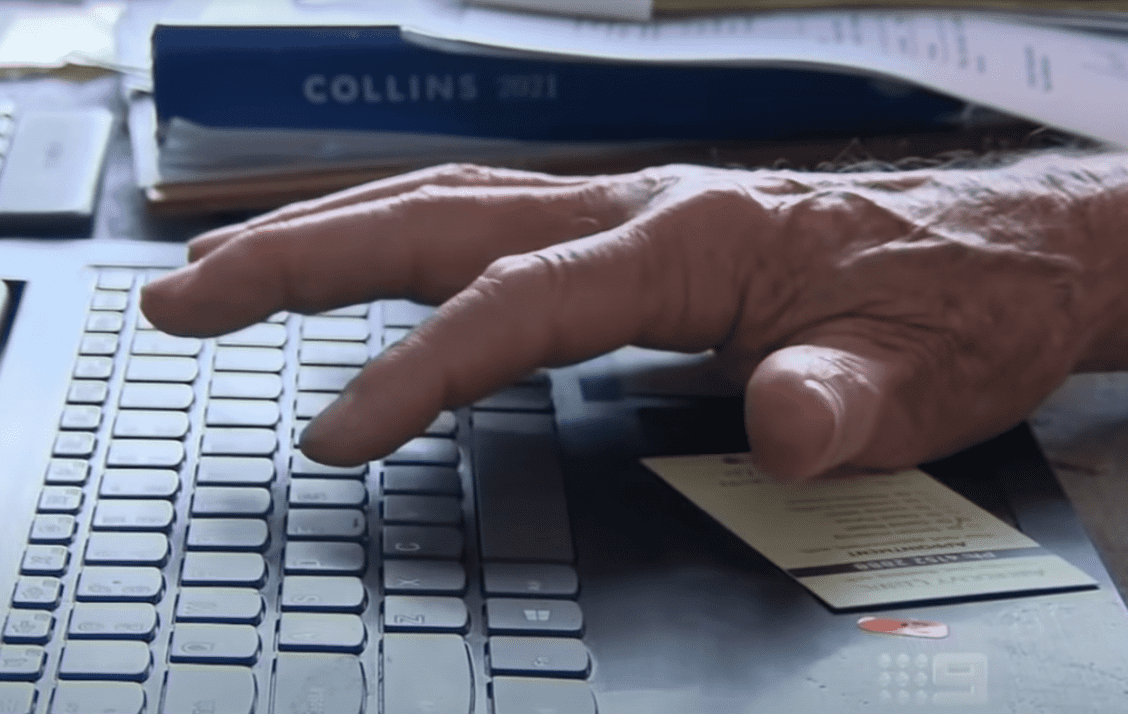 With one click on his laptop, an elderly man lost a large amount of his money | Photo: Youtube/A Current Affair
THE BANK REIMBURSED HIM
Morrison-White also followed up with the bank. Eventually, they responded positively. The bank reached the family and stated that their internal processes were partially to blame. To remedy the situation, they gave him back much of the money. Morrison-White said:
"Not all of it, but certainly a huge amount of that $71,400 is coming back from ANZ, and we, we can't thank them enough."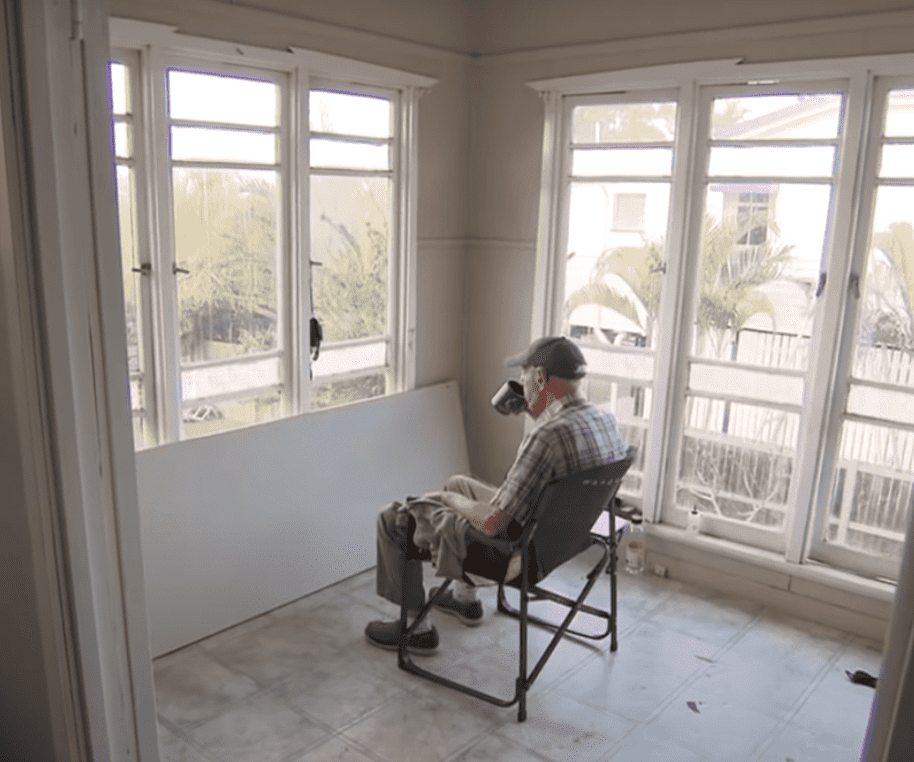 An elderly man thought he lost his money after he paid it to the wrong account but community members and the bank stepped in to help | Photo: Youtube/A Current Affair
MONEY RECIPIENT FACES CHARGES
The elderly man was pleased and surprised by the bank and their generosity. He also thanked the greater community, who pulled together to assist him.
Ron Stakenburg, who was identified as the alleged recipient of the funds, has not gotten away scot-free. He had a court appearance for charges of theft and his case will proceed on 18 October.
Please fill in your e-mail so we can share with you our top stories!