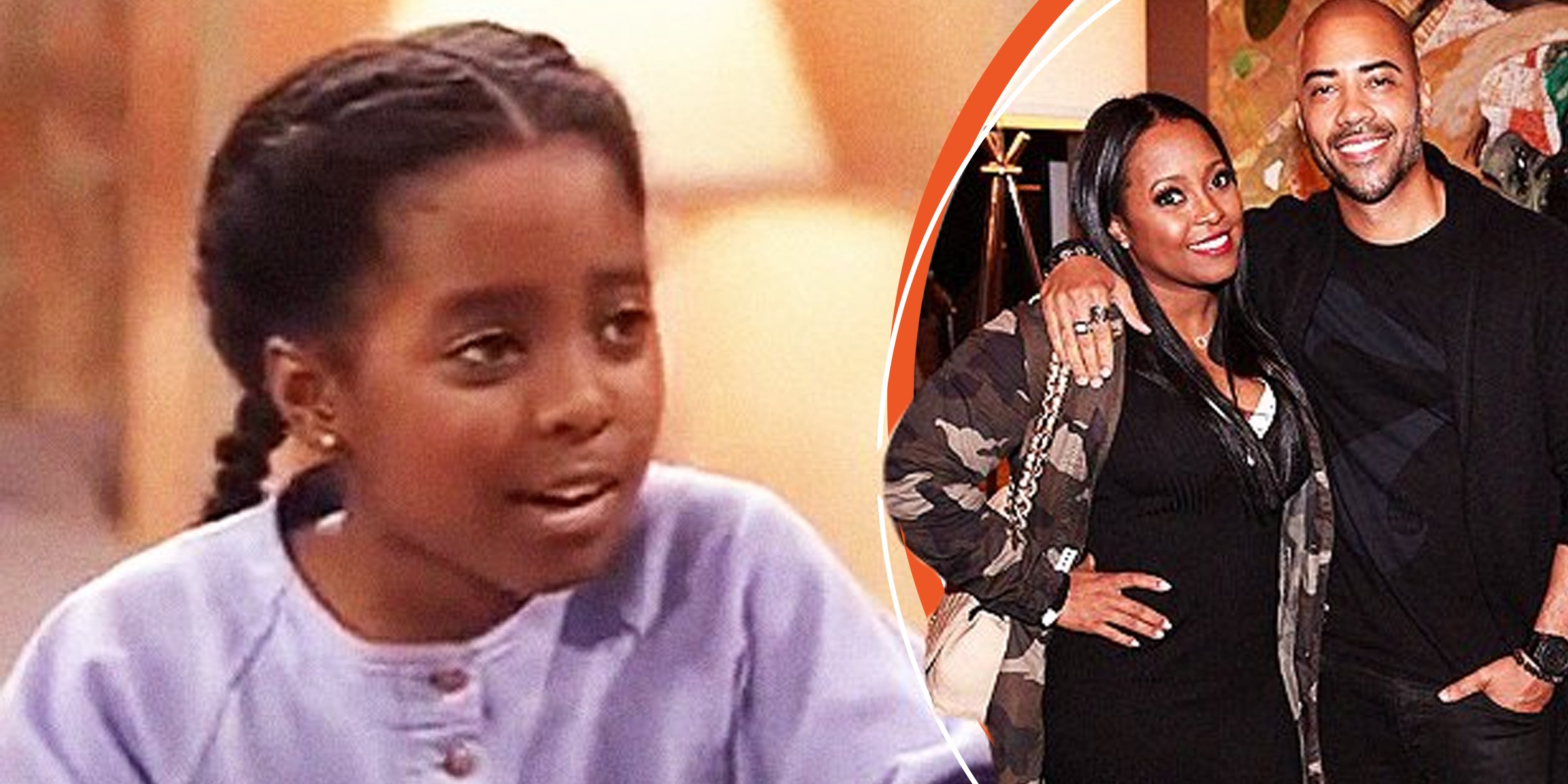 youtube.com/Brett Dove
Keshia Knight Pulliam AKA Rudy from 'The Cosby Show' Marries Brad James - Inside Their 'Whimsical' & 'Perfect' Ceremony

Keshia Knight Pulliam, who played the intelligent, young Rudy Huxtable on "The Cosby Show," married her prince charming in 2021, a younger lover, in a fairytale wedding ceremony. Her beautiful daughter was in attendance.
Since the former child star Keisha Knight Pulliam started her acting career in the classical family drama "The Cosby Show," she has been in the business of stealing hearts through her incredible performances.
Over the years, Pulliam has amassed a lot of fans and love from her co-stars, as well as filmmakers, who see her exceptional talent as worthy of getting featured on their productions.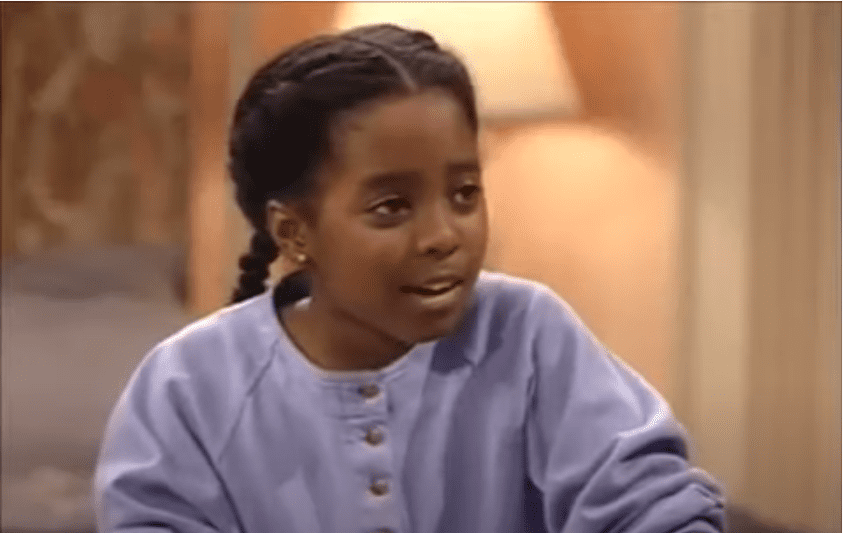 A picture of Keshia Knight Pulliam as young Rudy Huxtable in "The Cosby Show" | Photo: Youtube/ BrettDove
As far as her relationship life is concerned, she has also stolen the heart of a special co-star, Brad James. He is a few years younger than the entertainer, but they have managed to establish a formidable partnership built on love, trust, and respect.
Last year, these two went from being engaged to promising to spend forever together, in a fairytale wedding. Here is a brief history of this once-in-a-lifetime fairytale story.
WHO IS KESHIA KNIGHT PULLIAM?
Pulliam, 43, is a loving wife, mother, divorcee, and a stunning actress. She was first married to Ed Hartwell, a former NFL star who filed for divorce a few months after their wedding.
At the time, Pulliam was pregnant with their child and was left to journey into motherhood on her own. Even after welcoming their daughter Ella Grace in 2017, her former husband failed to admit that he was the father, and instead questioned the paternity of the child.
A year later, their divorce was finalized and the ex-couple engaged in a custody battle, with the actress winning full custody. Since then, Ella has been her priority, while her career came second place. This balance was upset when James came into the picture.
Although Ella is still number one, and work is important, having a loving and caring partner was also a priority for Pulliam, especially after her former marriage.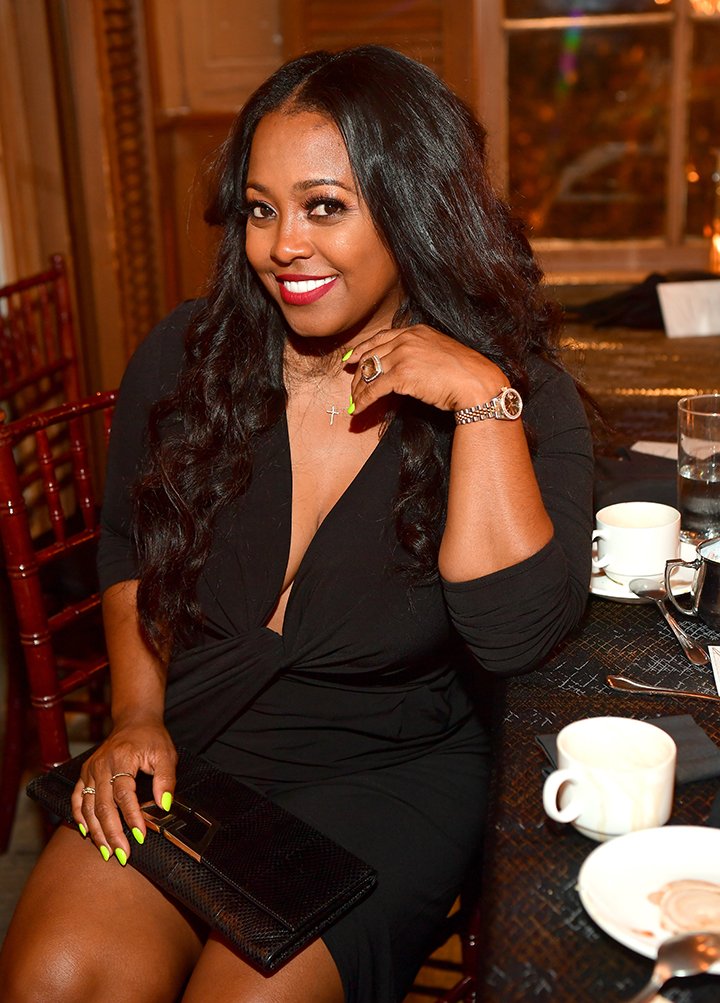 Keshia Knight Pulliam at "A Toast Honoring Larry Morrow" at Emeril's Delmonico on July 5, 2019 | Photo: Getty Images
WHO IS BRAD JAMES?
Apart from now being a husband to the famous "The Cosby Show" alum, James is an actor known for his appearance in Tyler Perry's "For Better or For Worse."
The 41-year-old has appeared on other productions and is now working on producing and writing his own works. In addition to that, he is a public speaker working to improve the lives of youths across the country.
He was also a former US marine, who like Pulliam, has witnessed a failed marriage; these two broken hearts are actively working to make each other happy, a feat which has yielded remarkable success.
THEIR "WHIMSICAL" & "PERFECT" CEREMONY
The Hollywood celebrities said their "I dos" in a seemingly perfect and whimsical event attended by close friends, family, and a few onscreen stars at a destination not many would have expected.
Everyone knows that a fairytale wedding must include a luxury destination, a fairytale-looking bride, and expectedly, Pulliam ticked all the boxes in her way!
The bride and groom shared their vows at their home, not the large destination wedding they originally planned. However, they were happy to be surrounded by the people they love.
Pulliam looked stunning in a puffy-sleeved lace wedding gown with a corset pattern on top, revealing her cleavage and a semi-ball style beneath, giving it a princess feel, even though the dress had a high slit.
The most pretty woman at the wedding wore her curly black hair down, with a bridal headgear to accessorize the appearance and 6-inch platform heels. She looked breathtakingly gorgeous in the snaps shared on her Instagram handle days after the wedding took place.
The actress showed how she exchanged vows standing next to her smiling husband, with a colorful bouquet in hand, as they stood in front of a woman wearing pink.
To witness the vows up close was Pulliam's young daughter, Ella, dressed in a unique princess dress and floral headband. Her mother proudly shared a few soul-stirring notes that captivated her feelings in the caption. She wrote:
"Last week my life forever changed. I married our best friend at our home...it was intimate, whimsical, full of love, laughter, and joy...Absolutely perfect!!"
The new bride added that she has more stories to tell, which would drop in the future, but admitted that 2020 was a time of immense learning which influenced their relationship.
In the end, Pulliam poured out a heart of gratitude to her number one guy, James, and then to those who have shown support throughout their journey.
The "The Cosby Show" alum was not the only one excited about the union; her husband also took to social media to showcase some pictures from their day.
Highlights from the groom's page detailed James in a two-piece black suit, white shirt, and bow-tie, looking dashingly handsome as he whisked his beloved wife into forever.
The man of the hour gave a sneak peek into the preparation process, showing his bride in a robe, fixing her daughter's shoes. Other photos displayed support from the groomsmen, and women in the bridal train, posing for photos and dancing.
James also showed fans their wedding bands and an intimate time with his wife. These images dropped the same day as his wife's, and he penned down a heart-melting message that read:
"The journey of a thousand miles begins with one step. I'm grateful to take mine with you...I love you eternally and gift you with my tribe and family who will protect and support you..."
THEIR FAIRYTALE ROMANCE
Their journey began in 2019, after meeting on the set of "Pride and Prejudice: Atlanta." Pulliam admitted that the relationship was not rushed, but they knew that they were compatible after knowing each other.
A few months down the line, they became inseparable, accepting each other's flaws and baggage. The actress talked about how James has been a loving man and exceptional friend to her daughter. When revealing how these two bond, she said:
"Oh my goodness, they love and adore each other. If that wasn't the case then we wouldn't be together because that's definitely a priority."
James' incredible personality must have been a motivating factor, and it did not take long before they got engaged. Before the Christmas holiday, the actor asked his lover to be his wife with a custom diamond rock.
Despite their age difference and their failed marriages, these two are enjoying their relationship, free of any drama and controversies, showing that onscreen fairytale love can be a reality!
Please fill in your e-mail so we can share with you our top stories!