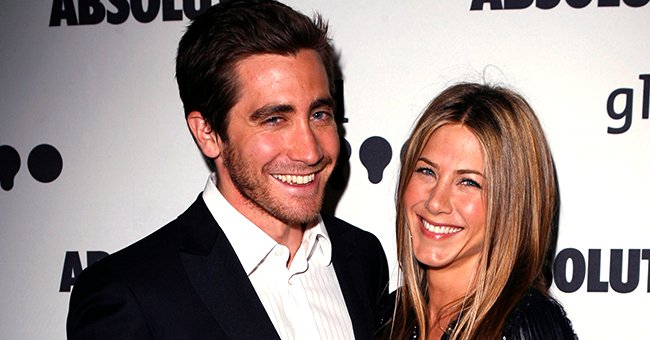 Getty Images
Jake Gyllenhaal Says Filming Love Scenes with His 'Crush' Jennifer Aniston 'Was Torture'

Jake Gyllenhaal, one of the most talented and versatile actors in Hollywood, has recently opened up about his experience working with Jennifer Aniston.
During an interview with former "America's Got Talent" judge and radio icon, Howard Stern, Gyllenhaal revealed it was "torture" starring alongside the "Friends" alum in the 2002 flick, "The Good Girl."
According to the actor, filming with her was torture not because she was hard to work with or had a rough personality, but because he had a "crush" on her.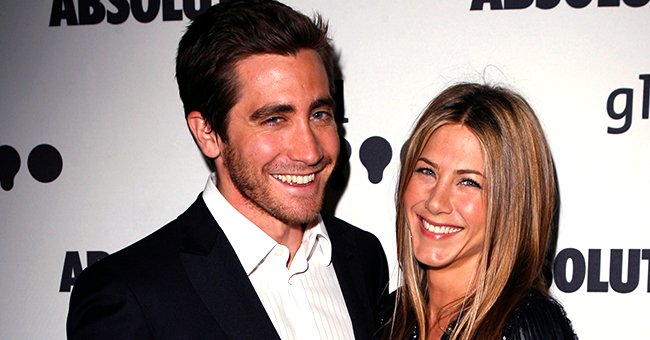 Jake Gyllenhaal and Jennifer Aniston at the18th Annual GLAAD Media Awards at Kodak Theater in Los Angeles, California | Photo: Jeff Vespa/WireImage via Getty Images
CAMERA SHY
Gyllenhaal told "The Howard Stern Show" host that the love scenes were especially awkward to film, but that those are usually like that because there are 40 to 50 people in the room.
He revealed it was her personality that attracted him.
The 40-year-old promptly said that shooting those scenes is not appealing to him and that the whole process is quite mechanical. He also compared it to dancing:
"It's oddly mechanical. And also it's a dance, you're choreographing for a camera. You can get in it but it's like a fight scene, you have to choreograph those scenes."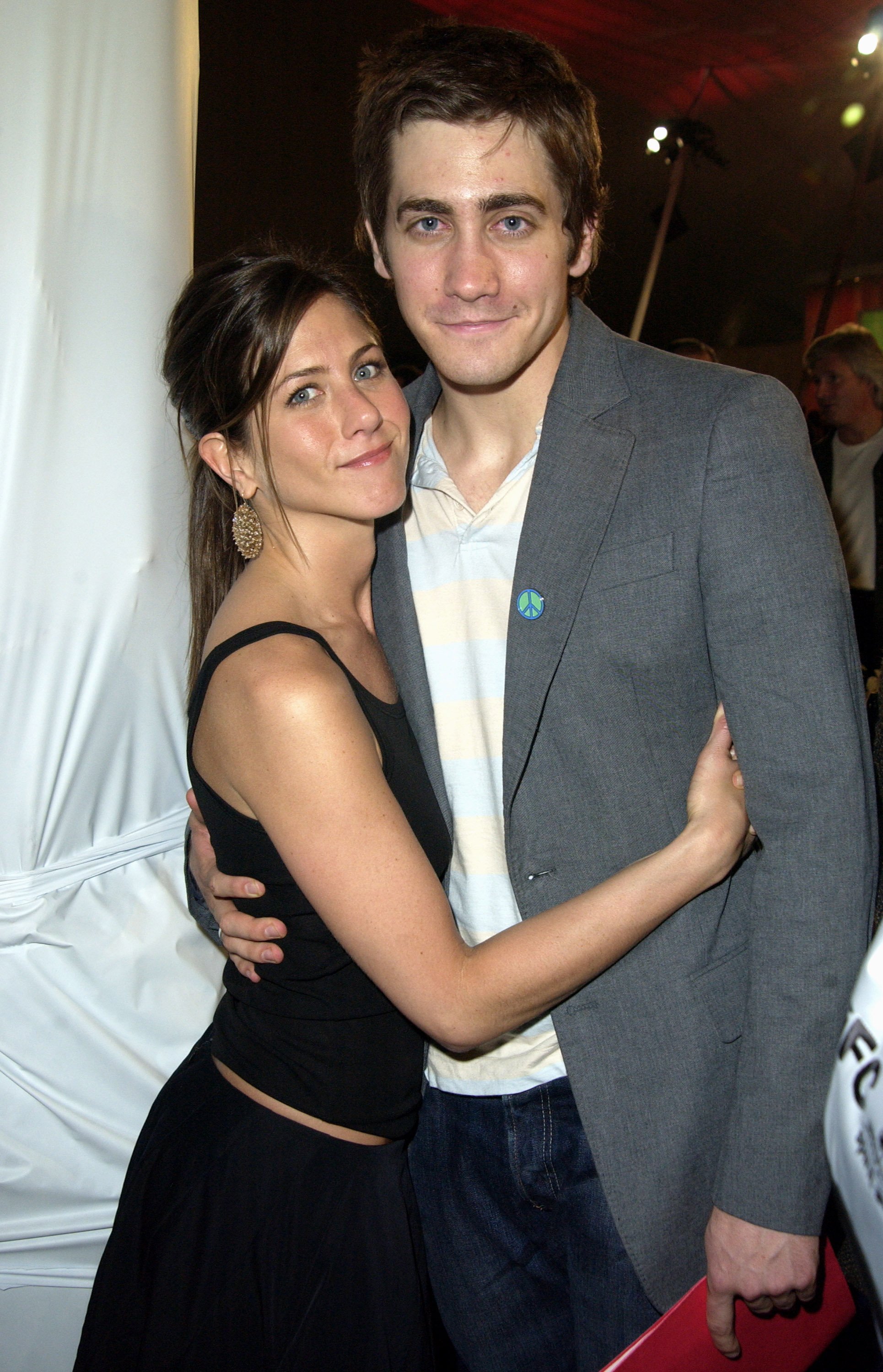 Jennifer Aniston and Jake Gyllenhaal at the 18th Annual IFP Independent Spirit Awards in 2003 | Photo: J. Vespa/WireImage via Getty Images
THE MAGIC PILLOW
During the movie, Gyllenhaal and Aniston's characters get physically involved and the "Jarhead" actor recalled the technique they used to shoot those romantic scenes.
He told Stern that it was the 52-year-old actress' idea to use the famous pillow technique, which consists of putting a pillow between the actors during a love-making scene.
The pillow has been used for years in film-making and guarantees that both stars can perform in front of the camera without having too much physical intimacy. Gyllenhaal added:
"That was just pre-emptive and generally always used when actually in a horizontal place in that movie. [...] I think she was actually very kind to suggest it before we began."
CRUSHING HARD
Back in 2016, Gyllenhaal, who has starred in films such as "Brokeback Mountain" and "Spider-Man: Far From Home," claimed he had a crush on Aniston for several years.
While a lot of people have been charmed by the actress through her role in "Friends," he revealed it was her personality that attracted him, and pointed out that, in reality, he is not a fan of "Friends."
Please fill in your e-mail so we can share with you our top stories!