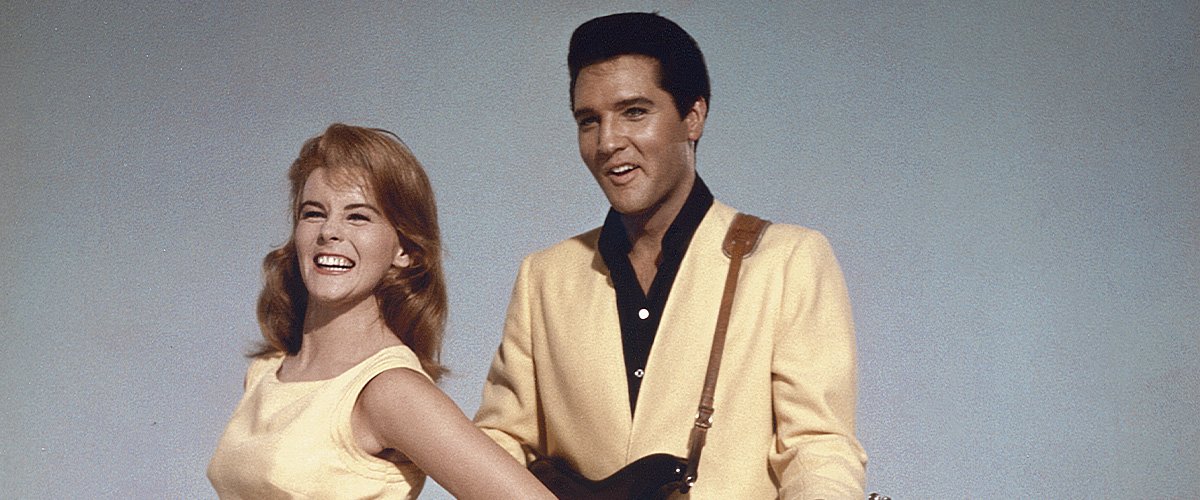 Getty Images
Elvis & Ann-Margret's Affair Didn't End with Engagement to Priscilla – Details of Love Triangle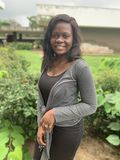 Elvis Presley and Ann-Margret enjoyed a one-year whirlwind romance before rumors of their engagement ended their brief affair. Here's some information about the duo's frequently talked about relationship.
Born on April 28, 1941, in Valsjobyn, Sweden, Ann-Margret is regarded as one of the most talented actresses of all time. Growing up as an introverted child, the icon always used dance and music to express herself fully.
Ann-Margret moved past singing as a means of expressing herself, and she began singing at private parties, weddings, and church gatherings. By 14, the star had already made appearances in several school drama productions and revues.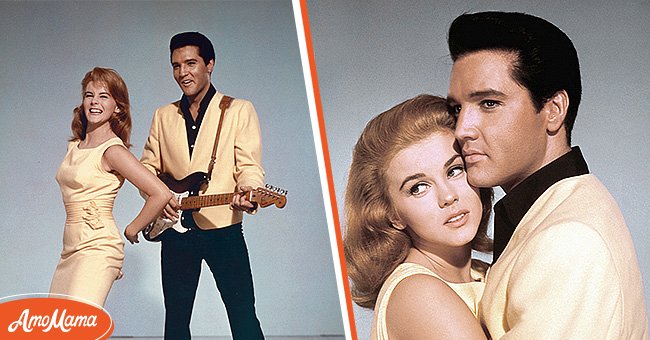 Pictures of Elvis Presley and Ann-Margret | Photo: Getty Images
ANN-MARGRET'S CAREER
In 1959, the singer graduated high school and enrolled at Northwestern University. There, she continued to showcase her love for music, and after her freshman year, she withdrew and spent most of her time performing at clubs in Las Vegas and Southern California.
Ann-Margret got her big break in the early 1960s when she auditioned for a Hollywood star and was invited to perform at a ten-night engagement. After her performance, the dancer was given a seven-year film contract.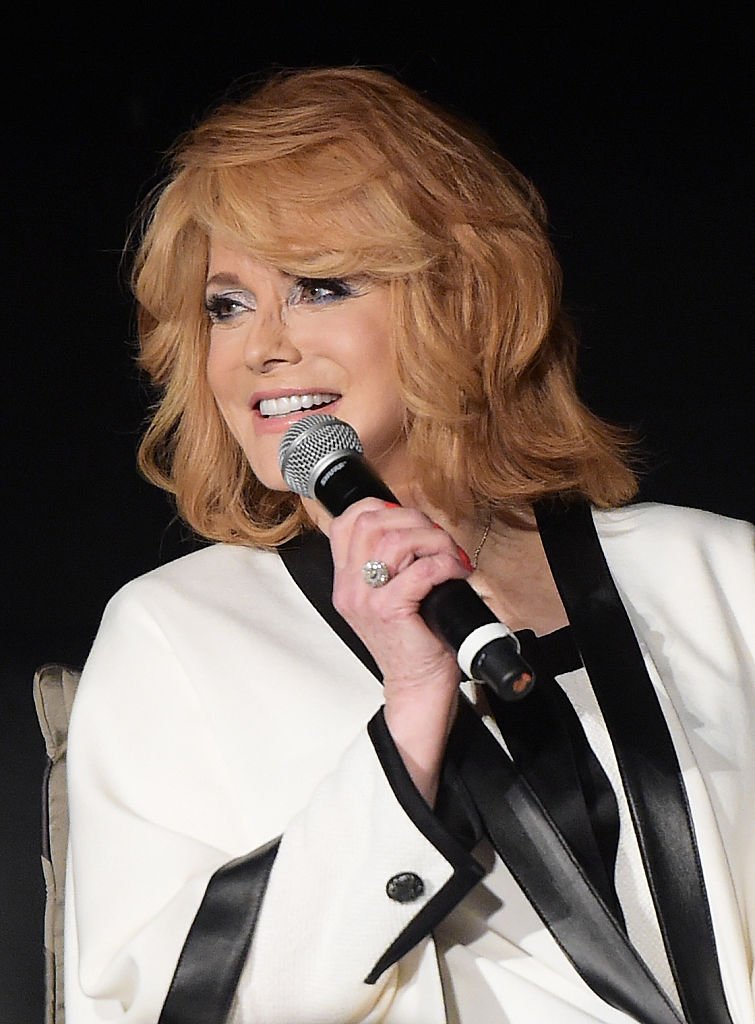 Ann-Margret at the screening of "The Cincinnati Kid" at the 2015 TCM Classic Film Festival | Photo: Getty Images
She made her film debut in 1961 in the movie "Pocketful Of Miracles" starring Bette Davis. Two years later, she featured in the Broadway play "Bye Bye Birdie." In 1964, she received massive recognition for her performance in "Viva Las Vegas."
Ann-Margret played the lead character alongside co-actor Elvis Presley. The pair gave outstanding performances. However, their chemistry was not limited to the movie, as reports of a relationship between the duo soon began to spread.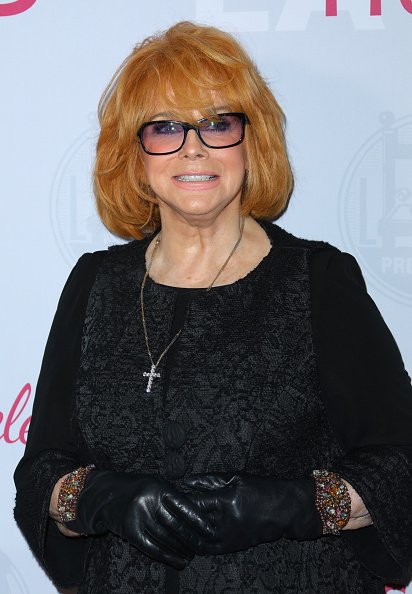 Ann-Margret at The Millennium Biltmore Hotel on December 01, 2019 in Los Angeles, California | Photo: Getty Images
ANN-MARGRET AND PRESLEY'S LOVE STORY
Presley was known for his flirtatious ways with his female co-stars, but the way he felt about Ann-Margret was quite different. The latter once narrated how the connection between her and Presley was different from the day they met.
Ann-Margret said she and the actor felt a current pass through them, which eventually progressed into a widely talked about romance.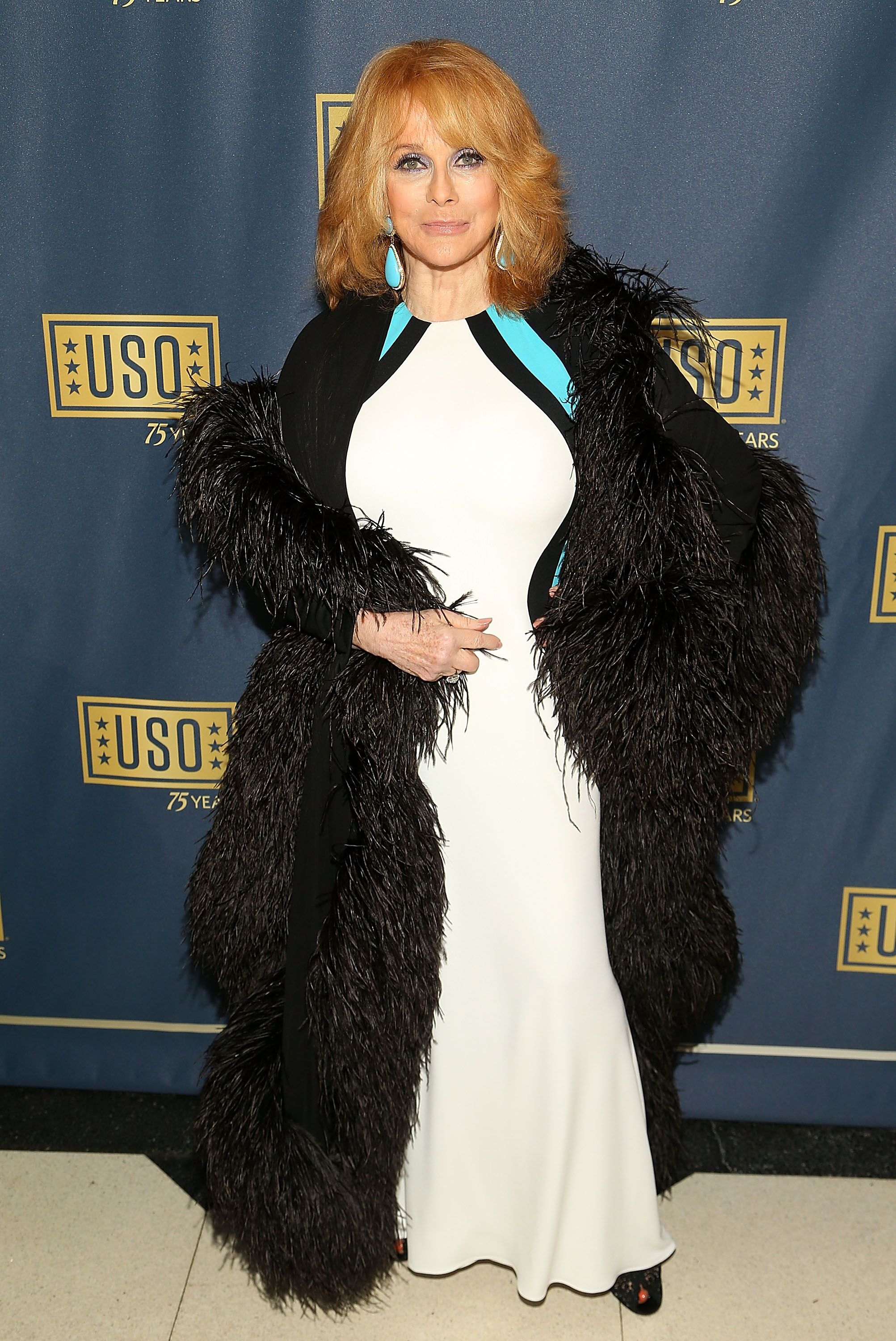 Actress Ann-Margaret attends the 2016 USO Gala on October 20, 2016 at DAR Constitution Hall in Washington, DC | Photo: Getty Images
The pair connected more due to their love for music, and the actress was once considered the female version of Presley. Ann-Margret and Presley spent quality time together and enjoyed the short romance they shared.
They rode on motorbikes together and consoled each other when John F. Kennedy died. There were also rumors that Ann-Margaret was the only woman Presley truly loved.
PRESLEY'S RELATIONSHIP WITH BEAULIEU
Before Presley and Ann-Margret began dating, the former was already romantically involved with Priscilla Beaulieu. When Beaulieu first met the actor, she was only 14, while he was posted to Germany during his service.
Despite her age, Presley was still taken aback by her beauty, and the pair began their relationship. Unfortunately, Presley returned to the USA, but Beaulieu continued visiting occasionally, and in 1963, she moved back to the USA for good.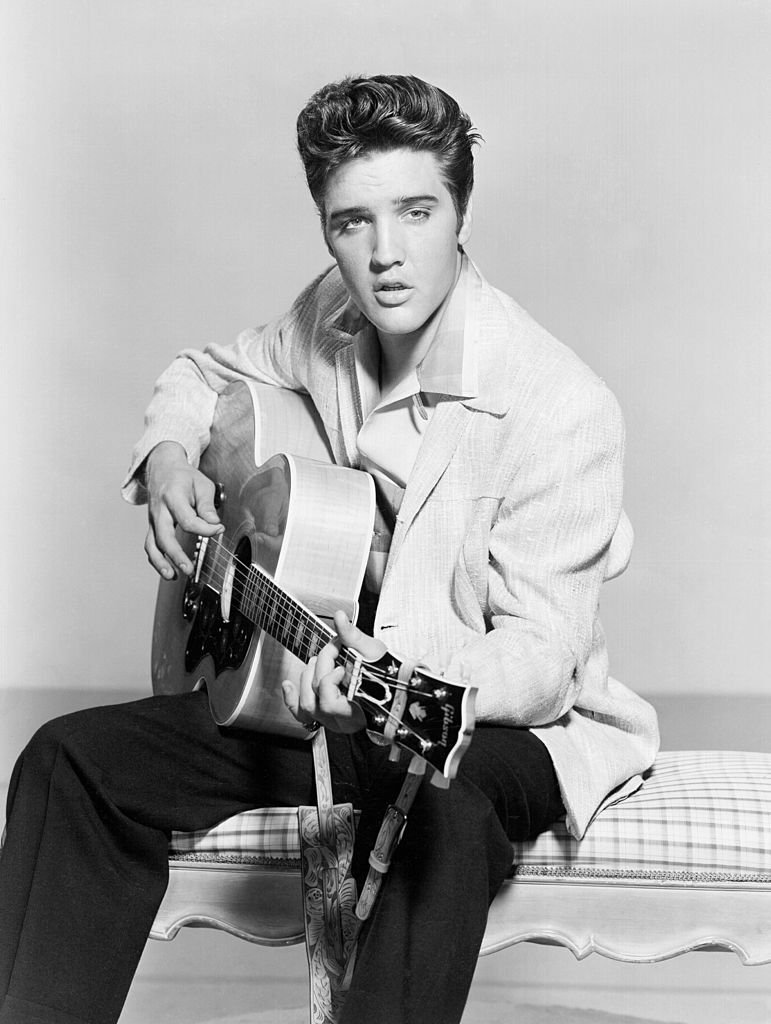 Elvis Presley strums his acoustic guitar in a portrait in 1956 | Photo: Getty Images
Beaulieu was allowed by her parents to move to the USA because Presley would get married to her. Even though they were dating, the former was oblivious that her man was dating Ann-Margret.
Presley had assured Beaulieu that nothing sexual was happening between him and Ann-Margret, convincing her that their relationship was simply platonic. However, news about Presley and the singer's engagement began making the headlines.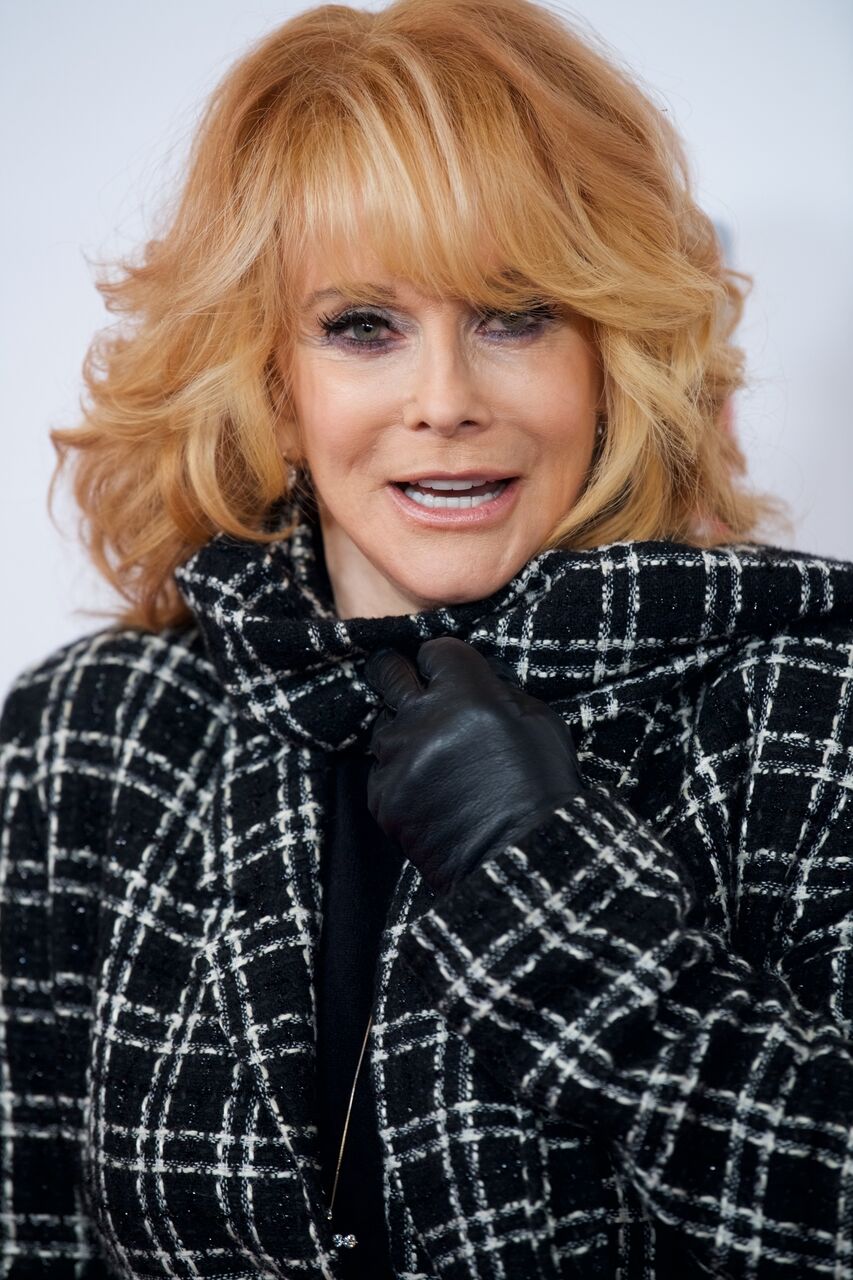 Ann-Margret attends the AARP's Annual Movies for Grownups Awards | Photo: Getty Images
TROUBLE IN PARADISE
Rumors about the engagement began making the news after Ann-Margret was misquoted. Presley cleared the air noting that the actress had only admitted to being in love with him, but the rumors of an engagement were false.
Even though Presley had cleared the air, it was already too late as the rumor had gotten to Beaulieu. In her memoir, "Elvis and Me," Beaulieu described Ann-Margret as the woman she feared most in the period leading up to her marriage.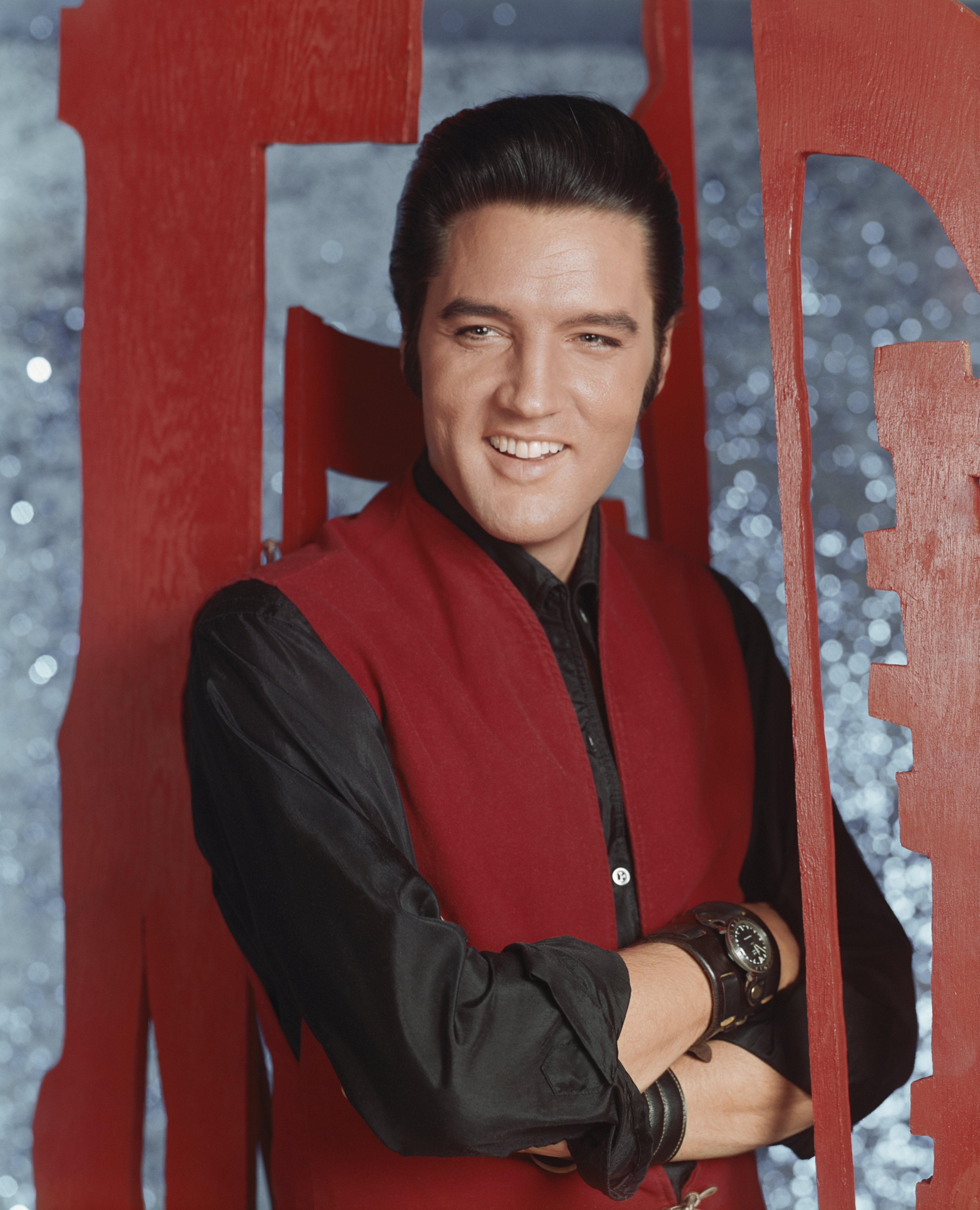 Elvis Presley performing on the Elvis comeback TV special on June 27, 1968, in California | Photo: Getty Images
She also wrote that when the rumors reached her, and she found out that Presley had lied about Ann-Margret, she picked up a flower vase and threw it across the room.
With Beaulieu finding out about the wedding and the rumors, Presley was forced to end his relationship with Ann-Margret. Shortly after, the former duo got engaged.
LIFE AFTER PRESLEY
On May 1, 1967, Presley and Beaulieu got married, and a week later, Ann-Margret tied the knot with Roger Smith. Even though the dancer and her ex were not together anymore, he kept sending her flowers whenever she had an opening night in Las Vegas.
On August 10, 1977, Ann-Margret did not receive any flowers when she had an opening night at the Hilton. The next day, she called Graceland and received the news that Presley had died.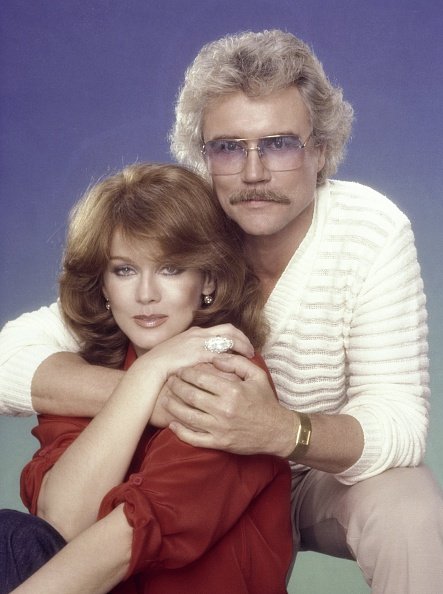 Ann-Margret and Roger Smith pose for a portrait in 1980 in Los Angeles, California | Photo: Getty Images
To honor his memory, Ann-Margret and her husband traveled to Memphis for Presley's funeral. Ann-Margret and Roger Smith stayed married for 50 years before the latter's sad demise in 2017.
Please fill in your e-mail so we can share with you our top stories!