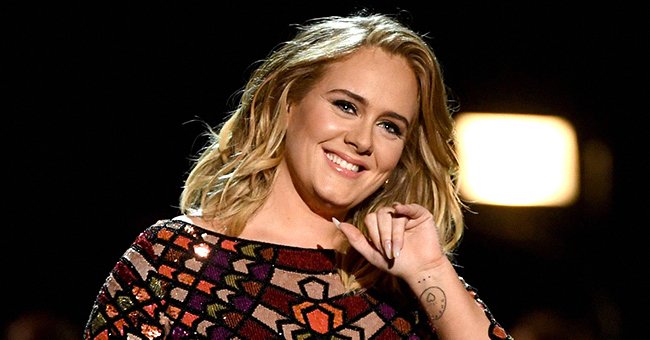 Getty Images
Adele Makes History as First Star to Grace the Cover of Vogue & British Vogue

The cover star for Vogue and British Vogue's November issues is the same woman for the first time in history. Adele looks stunning on both covers as she prepares for her new album launch.
Adele has had her fans at the tips of their toes for several months now. The British pop artist has kept things low-key since having her son and ultimately splitting from his father, but she came back with a bang.
All eyes have been on Adele since she came back sporting a new look last year and hosted "Saturday Night Live." Now, the brilliant and beautiful songstress is drawing more attention with not one but two Vogue covers.
Recording artist Adele performs onstage during The 59th Grammy Awards, February 2017 | Source: Getty Images
After five years of not doing any magazine interviews, Adele decided to get back into its swing in the most iconic way. The 33-year-old Grammy award winner broke the ice with two new Vogue magazine covers.
Adele's rare publication appearances mark the first time both Vogue and British Vogue teamed up for a single cover star. However, this may be a small feat for a woman who is constantly breaking records in her industry.
Although the dual Vogue covers may be something that fans could have expected from Adele, her openness in the interviews is not. The vocalist leaves no topic from the past five years untouched in the issues.
Since her last interview in 2016, Adele has moved across the pond to raise her son Angelo after her divorce. She has also recently found a new romantic interest in LeBron James' sports agent, Paul Rich.
Although Adele fans have been able to keep up with the star's life events, she has preferred to be somewhat off the grid. She even kicked off one of her interviews by preempting the unwanted attention it would draw:
"I mean, I have to sort of gear myself up to be famous again, which famously I don't really like being."
Nonetheless, Adele addresses her life's current events in the interviews as honestly as she approaches her music. In the issues, fans learn of her parenting skills, divorce heartbreak, new love, wellness routines, and new album.
Adele's Vogue covers come a few days after the star teased an upcoming single on her Instagram page. The star's first glimpse at a tune titled "Go Easy On Me" has sent fans of the record-breaking vocalist into a frenzy.
The Instagram post also reveals that fans should look forward to new music on October 15. However, according to Vulture, fans could be in for much more than just a musical treat from the songstress.
The publication reports that Adele's team is in talks with various streaming platforms and broadcasters. This news could mean she will promote her music with one of her iconic TV concert specials.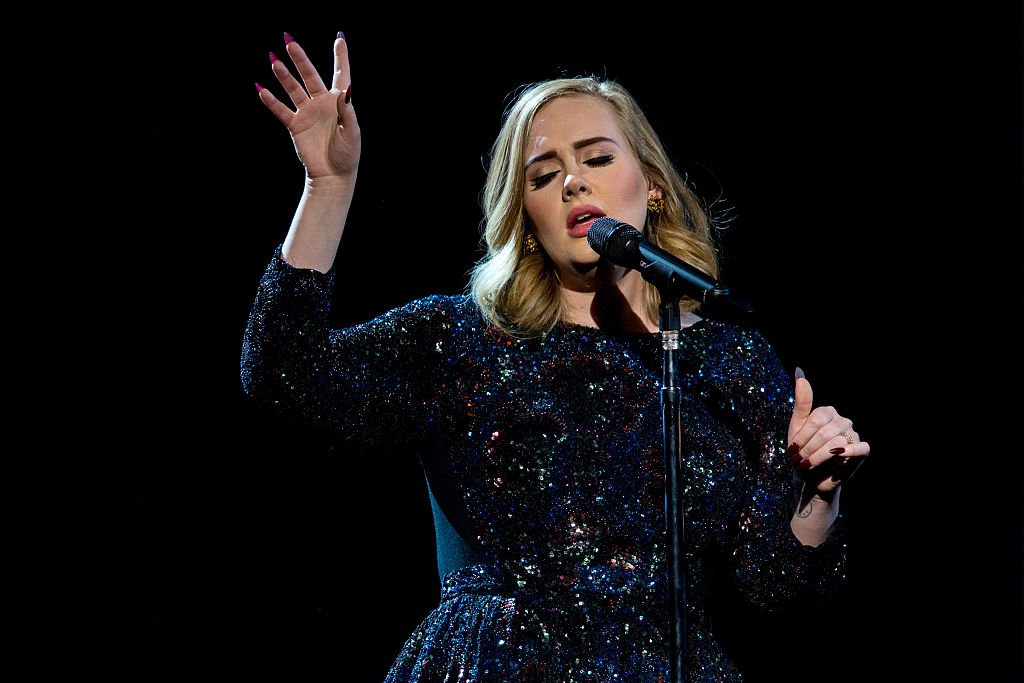 Adele performs on stage at Hallenstadion, May 2016 | Source: Getty Images
Although a television special is only in the exploratory phases, there is no doubt that fans will tune in. Hopefully, a deal does pull through in time for fans to cozy up to Adele's smooth tunes this holiday season.
Please fill in your e-mail so we can share with you our top stories!