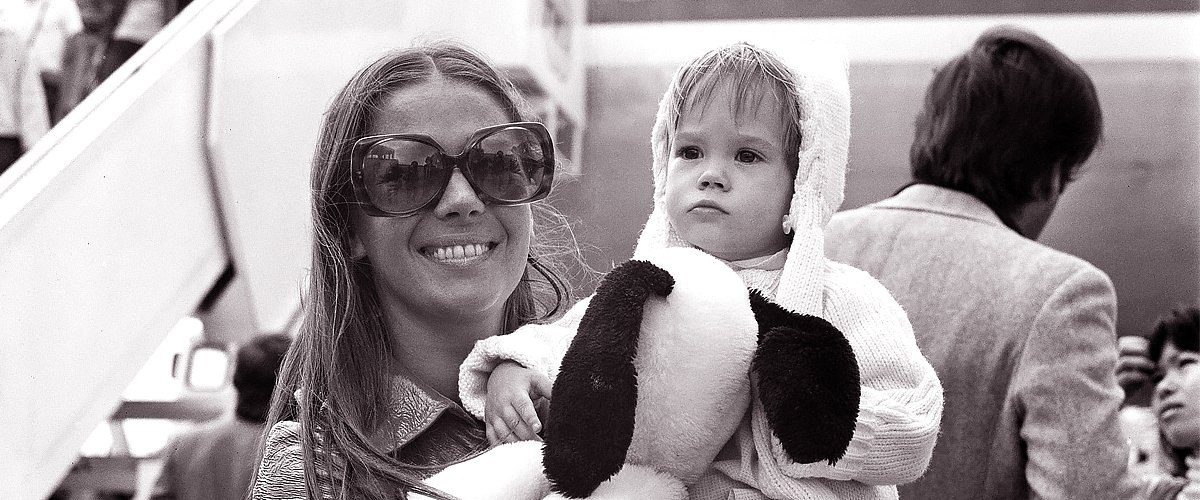 Getty Images
Natalie Wood's Daughter Feared Losing Her Mom & Tried to Safeguard Her 2 Years before She Died
"Pasadena" star Natasha Gregson Wagner lost her mother, Natalie Wood, four decades ago. For almost two years before Wood's passing, Natasha was "gripped" by the fear that her mom would die.
Before Natasha Gregson Wagner made it into the entertainment industry and portrayed Beth Greeley in "Pasadena," she was Natalie Wood and Richard Gregson's daughter.
Unfortunately, Natasha learned about grief when she was just 11 years old as her mother tragically passed away. She once confessed she felt guilty.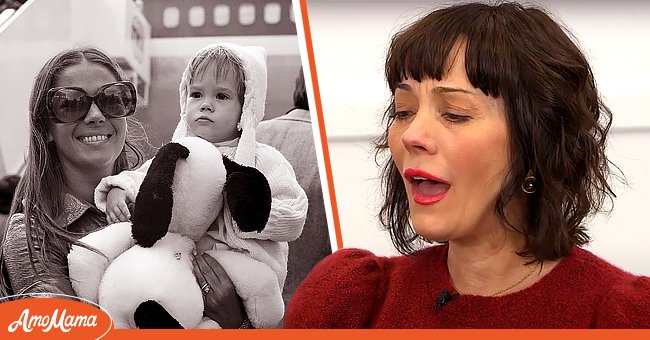 Natalie Wood and daughter, Natasha Gregson Wagner, in August 1972 and Natasha in February 2020. | Photo: Getty Images - YouTube/IndieWire
NATALIE WOOD'S DEATH
Wood, her then-husband Robert Wagner, and her "Brainstorm" co-star Christopher Walken spent Thanksgiving weekend in 1981 together on her yacht, Splendour.
For still unknown reasons, Wood's lifeless body was found on November 29 floating in the water. The Los Angeles County Coroner's Office examined the incident and described her death as the result of an accidental drowning.
However, several hypotheses have been surrounding her death for years, mainly because she supposedly tried to untie the dinghy in the middle of the night, and Wagner and Walken took too long to notice she was missing.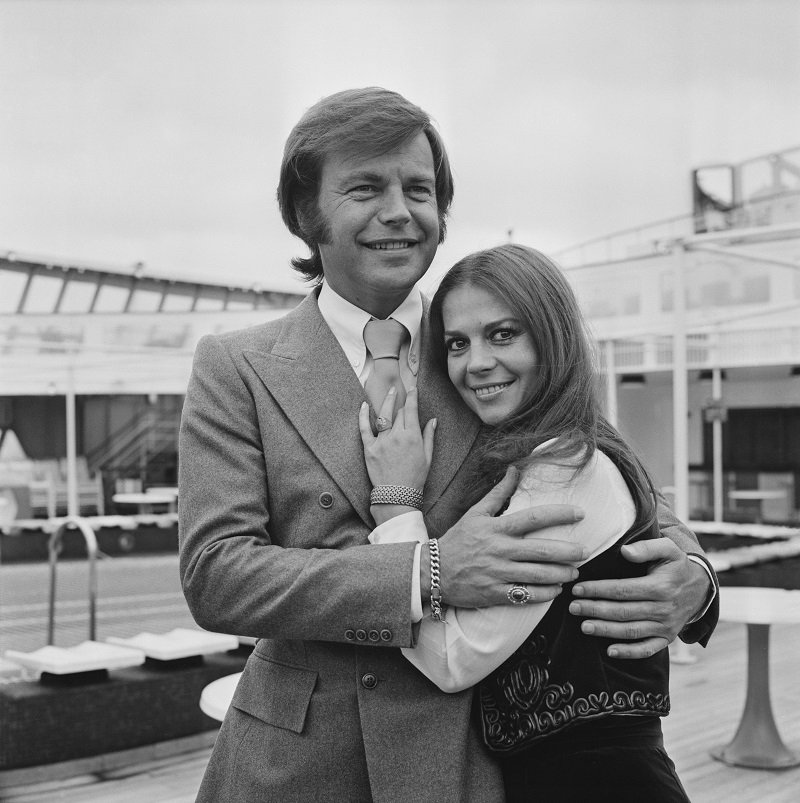 Robert Wagner and actress Natalie Wood on April 23, 1972. | Photo: Getty Images
Wood's sister, Lana, wrote a book in 1984 and pointed out that the actress was afraid of dark water, so picturing her untying the dinghy alone in the middle of the night seemed out of character.
Walken hardly ever said anything about that night, but Wagner's 1986 book revealed that both men got involved in a "political debate" for hours. It was too boring for Wood, so she went to her bedroom.
Wagner then theorized that she probably couldn't stand the sound of the dinghy banging against the yacht, so when she tried to tighten the line, she may have hit her head and fallen.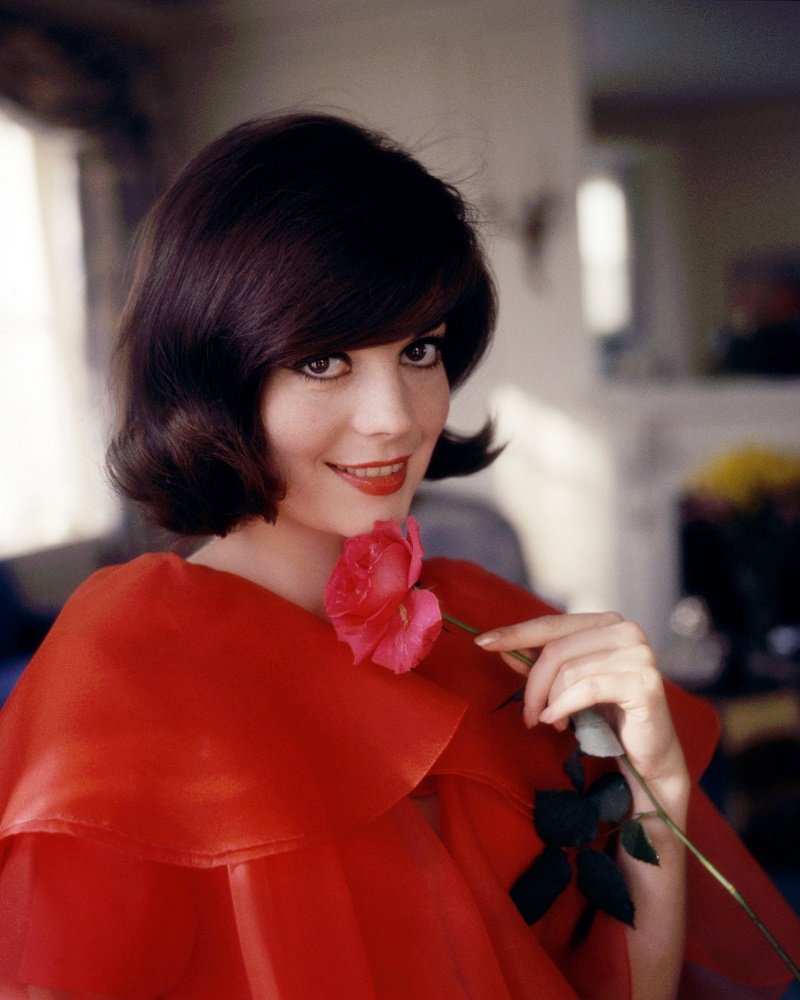 Studio portrait of Natalie Wood circa 1965. | Photo: Getty Images
It is essential to point out that he shared a different story with the police. He and Wood supposedly argued about all the time she spent away from the family before the incident.
Splendour's captain, Dennis Davern, eventually shared his version of the events: Wood and Walken had been flirting, Wagner confronted him, and she left the argument. Wagner then followed Wood to face her, too.
Wood and Wagner's work schedules and social lives in 1980 were too much for their kids to bear.
After hearing the dinghy being untied, Davern saw Wagner "sweating profusely." At around 1:30 a.m., Wagner told Davern he couldn't find his wife. The actor initially refused to look for Wood in the water, but they eventually radioed for help. In his 2008 memoir, Wagner wrote:
"Either she was trying to get away from the argument, or she was trying to tie the dinghy. But the bottom line is that nobody knows exactly what happened."
NATASHA ON HER MOM'S DEATH
Two of the people who suffered the most with Wood's passing were her daughters Natasha and Courtney, eleven and seven years old at the time.
Natasha once revealed that she had gone to a friend's home for a sleepover and went to bed with a clock radio on. As they were asleep, the news of Wood's death was broadcast.
When Natasha returned home, she saw her dad in bed, unable to function. Some of Wood's friends were at the house, too, taking care of her and her sister. That was when she realized that what she heard on the radio was real.
In 2020, Natasha published a book where she shared some details of her relationship with her mother and how she was afraid about Wood's passing almost two years before she died.
She wrote that Wood and Wagner's work schedules and social lives in 1980 were too much for their kids to bear as they would go on too many vacations and too many parties.
At some point, Natasha wished to have a typical family. She felt her mom belonged to her, but she couldn't spend as much time with Wood as she would have liked because she was always busy.
Natasha was so frustrated that she once cried and raged and told Wood she wanted to live with Tracey, one of her friends because Tracey didn't have to worry about when her mom would return home as she was always there with her.
Wood's therapist knew about Natasha's feelings and told the actress that it was essential to have "special time together" for their bond's sake, so Wood would sometimes pick Natasha up at school and take her to piano lessons.
KEEPING HER SAFE
Although Wood tried her best to be with Natasha, she kept going out quite frequently. Her therapist considered that her independence from her daughters was "healthy," too.
Natasha was living in the shadow of the fear that Wood would die just like her grandmother did. Natasha started creating good-luck rituals to keep her mom safe.
She would step on the garland squares of the carpet leading to her bedroom an even number of times, line up her dolls and stuffed animals on her brass bed, and pray for her mom's safety.
While Natasha was embarrassed by her rituals, she felt she needed to do them every night or something terrible would happen to her or her mom. She couldn't prevent Wood's passing, sadly.
FEELING GUILT
In 2016, Natasha talked about her famous mother's death and admitted that the grief was especially painful because she was starting to become more independent when it happened. She explained:
"I didn't want her to nurture me as much as she had. And so, you know, I went through a lot of feelings [...] I felt really guilty. Like I should have been a better daughter."
She also labeled grief as a "weird thing" because it stays with you forever. Luckily, her daughter's birth in 2012 was "the best balm," but she still misses Wood.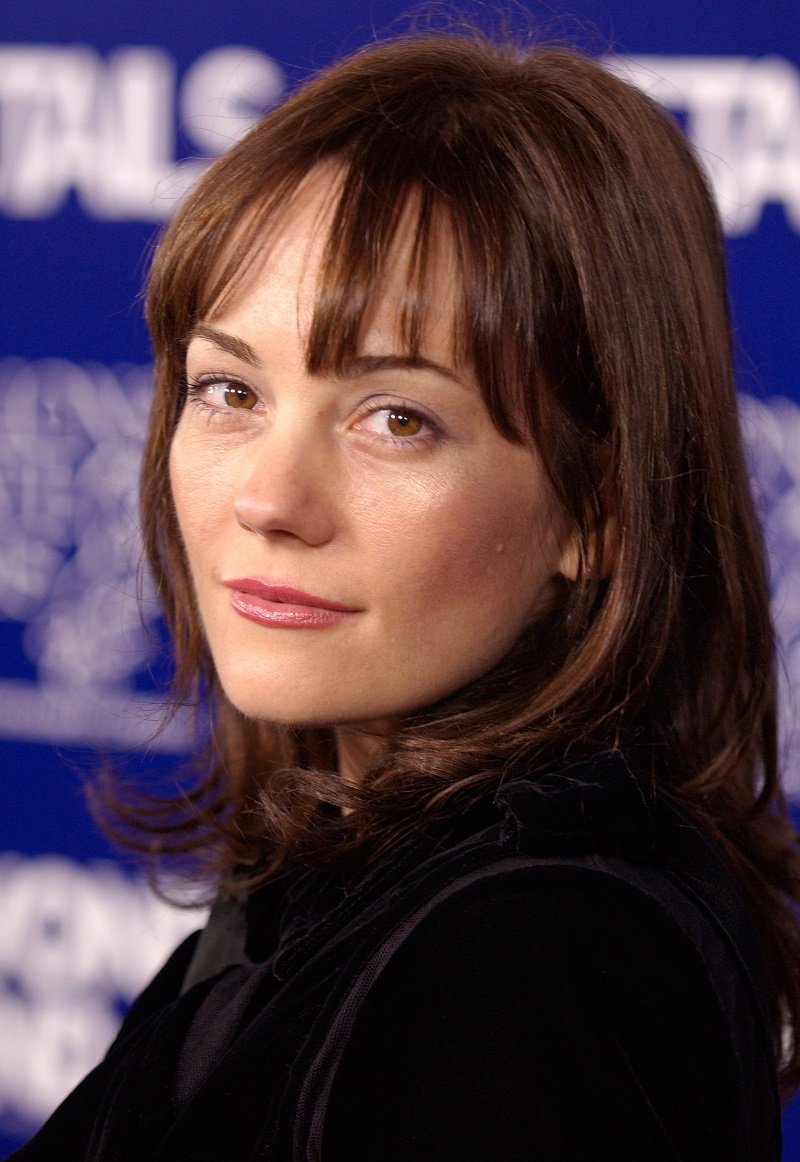 Natasha Gregson Wagner in Hollywood, California, on September 24, 2003 | Photo: Getty Images
In May 2021, Natasha confessed she realized she would always miss her mother no matter how many years passed. Natasha said her book was her way to claim her story, insecurities, and grieving process.
As per Wood's passing, her case was reopened in 2011. In February 2018, the sheriff's department reclassified it as "suspicious" after interviewing former neighbors and other boaters and even named Wagner a "person of interest." He is 91 and no longer interested in talking about Wood's passing.
Please fill in your e-mail so we can share with you our top stories!