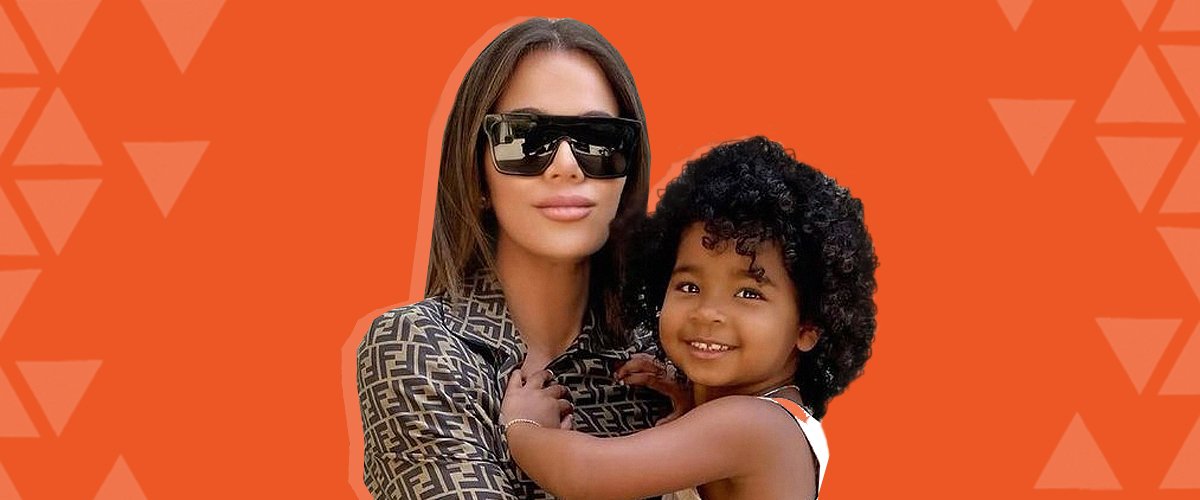 instagram.com/khloekardashian
Khloé Kardashian Opens Up about Raising Her Daughter True Thompson
Famous TV personality Khloé Kardashian recently opened up about several things, including raising her daughter and relationship with her ex. Here are the details.
"Keeping up with the Kardashians" has come to an end, but the members of the famous clan are still very much involved in many public affairs.
In recent days, Kim was on "Saturday Night Live," amazing fans with her performance, and her sister, Khloé Kardashian, has been right there cheering her on with boundless energy.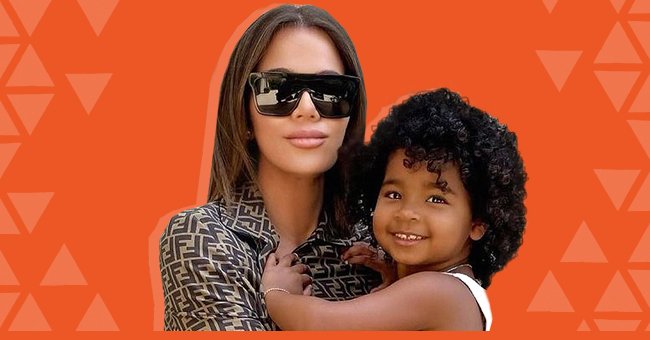 Picture of Khloé Kardashian and her daughter True | Photo: instagram.com/khloekardashian
Khloé's behavior is lovely but not surprising. To fans of "KUWTK," Khloé's loyalty to family is well known. The show lasted 20 incredible seasons, and through it all, the beautiful star's love for her family never wavered.
For Khloé, cheering Kim on like that was not a big deal; however, its effect on their mom, Kris Jenner, was considerable. Just today, October 13, Kris Jenner shared an appreciation post dedicated to Khloé.
She shared a montage of photos that captured Khloé posing in different attires. In her caption, the proud mother praised her daughter's better qualities and revealed how supportive she was towards each family member. Kris wrote:
" …she really outdid herself this last weekend in supporting all of us, but especially her sister Kim as Kim focused on her performance on SNL."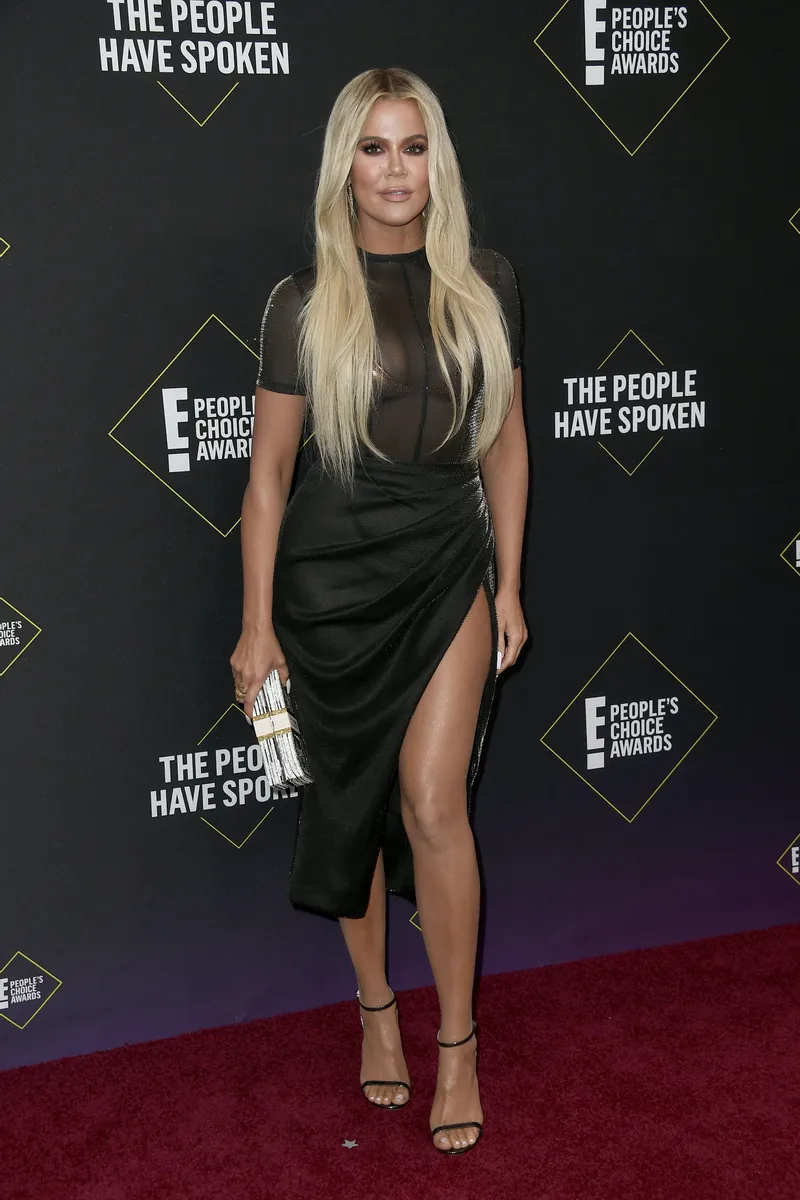 Khloé Kardashian attends the 2019 E! People's Choice Awards at Barker Hangar, California in 2019. | Photo: Getty Images
Khloé is undoubtedly beloved, but what makes her unique is how much love she gives back to her family and society.
The proud mother is trying to cultivate the same supportive attitude within her daughter, whose fan base grows a little more every day. Khloé recently opened up on exactly how she's doing that in an interview.
HER DAUGHTER KNOWS ABOUT FAMILY
Khloé's daughter True was the result of her relationship with basketball star Tristan Thompson. Even though their relationship was a roller coaster of emotions, they both love True.
Although she is being raised in a divided home, Khloé told Health magazine that her daughter "knows about family." The former KUWTK star also spoke about how she could not fathom not speaking to her sisters.
"It just doesn't happen," she said. "My sisters have gotten into some brutal, literally punching fights. But you get over it—there's no other option."
Khloé revealed that they're raising True and her cousins, whom she spent most of 2020 with, to feel like they're siblings.
The proud mother is willing to tolerate the kids disagreeing since it's "inevitable," but she also wanted them to be able to work through their feelings by talking things through.
SHE TEACHES HER TO CRY
When asked how she has been helping her daughter take care of her emotional and physical health, Khloé revealed how tough her daughter is.
Khloé thought True looked so great; she teased Kendall Jenner about losing her modeling "crown" to the tot.
She mentioned how frequently True brushes pain aside. Khloé said she is perfectly fine with it, but she still encourages True to cry sometimes by telling her it is acceptable to do so if something is wrong.
Khloé practically became a woman before the cameras, and she knows about the pressure of having a perfect body. Her experiences have made her determined to make sure her daughter does not face the same scrutiny.
For now, she does this by protecting her daughter from anything that could make her doubt her beauty. It is a job Khloé says she takes very seriously.
TRUE KNOWS SHE'S LOVED
When True was born in 2018, Khloé's life changed completely. She mentioned how it changed her perspective during the interview.
"There are things that you can't understand until you are a parent. My relationship with my mom is so much better, too. I have so much more empathy and compassion—it's like, wait, you had six kids?!" She said.
Her love for True is well known. Because of her maternal love, Khloé still puts up with her former lover Tristan Thompson.
According to People, the two keep things friendly and spend time together because Khloé wants to create the best situation for True. She also wants her to grow up knowing that her parents love her very much.
Once, she honored an invitation to a birthday party for LeBron James' wife Savannah, knowing she would meet Thompson there. Khloé often does what she thinks would honor the child they have together, even if it's hanging out.
The party was held in August 2021, and after it became public knowledge that the former couple spent time together at the event, speculations of their reconciliation arose.
A source confirmed that they were simply friendly and that nothing more was happening. The former couple had previously gone their separate ways amid rumors of the NBA athlete's alleged infidelity.
Another source told People that Khloé has no intentions of ever getting back with Thompson but has no problems co-parenting their daughter with him. It is believed that she enjoys being single and is still "very loyal" to Thompson despite his many disappointments.
WHAT LIFE IS LIKE WITH TRUE
In September, Khloé gave E! News a glimpse of what life with her daughter is like, and it had her fans swooning. According to Khloé, some of their favorite activities include: taking walks in the neighborhood and baking "cookies and stuff" together.
The "KUWTK" alum also said that she and True enjoy any activity that keeps them active and outdoors. It is clear from her interviews that Khloé's relationship with her daughter can only get better.
When she is not busy having fun with True, the doting mom is cheering her on her Instagram page. In July, she posted pictures that captured True striking different model-like poses before the camera.
Khloé thought True looked so great; she teased Kendall Jenner about losing her modeling "crown" to the tot. True certainly has her work cut out for her if that's the case because Kendall is truly one of the modeling greats.
In 2018, she was tagged the world's highest-paid model by Forbes after bagging up to $22.5 million from her runway gigs.
Some have accused the successful model of having her career handed to her, but none of them knew how much she moved around the country and Europe to make casting calls.
When she responded to the claims, Kendall confessed that she had indeed been lucky to have had a platform that aided her efforts but that she did not take it for granted. However, she explained whatever she became was through her hard work, and her fans will always love her for it.
Please fill in your e-mail so we can share with you our top stories!