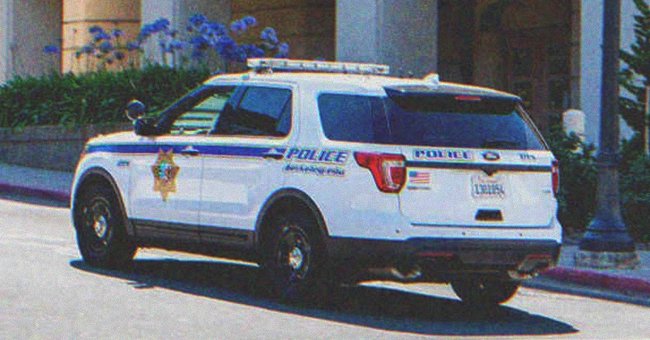 Shutterstock
Teller Kicks Old Man Out of Bank, Cop Brings Him Back Later – Story of the Day
Garry Robertson went to the bank to withdraw some money, but the teller told him that his I.D. had expired. An argument ensued, and the bank called the cops to help. But when the officer learned what happened, she decided to help.
Mr. Robertson lived in Fort Smith, Arkansas, and had done so since graduating college. He never got married or had children, but he never felt lonely. He could do everything himself, except manage technology.
Moreover, Garry hated running errands, but he went to the bank once a year. That day, he needed to withdraw a significant amount of money to keep at home in case of emergencies, and his debit card had expired too.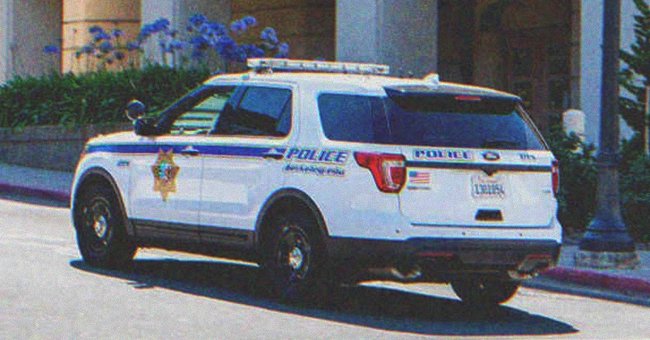 The bank had to call the cops. | Source: Shutterstock
His regular bank had merged with a bigger one, and some of the employees Garry had known for years were gone. But he hoped everything would be alright during this visit.
"Hello, my name is Garry Robertson. I need to withdraw $2,000 from my account, and I also need to renew my debit card," he explained to the young teller with a nametag that read, Ms. Sally Smith.
"Hi, welcome. That would be no problem. I just need to see your I.D.," Ms. Smith replied. Garry handed his driver's license over, although he had not driven his car in a while due to his compromised vision.
"I'm sorry, sir. This driver's license has expired. Do you have any other form of I.D.? Maybe a passport?" Ms. Smith said apologetically.
"No, ma'am. I've never had a passport in my life. I always used that driver's license. What's the problem?" Mr. Robertson questioned.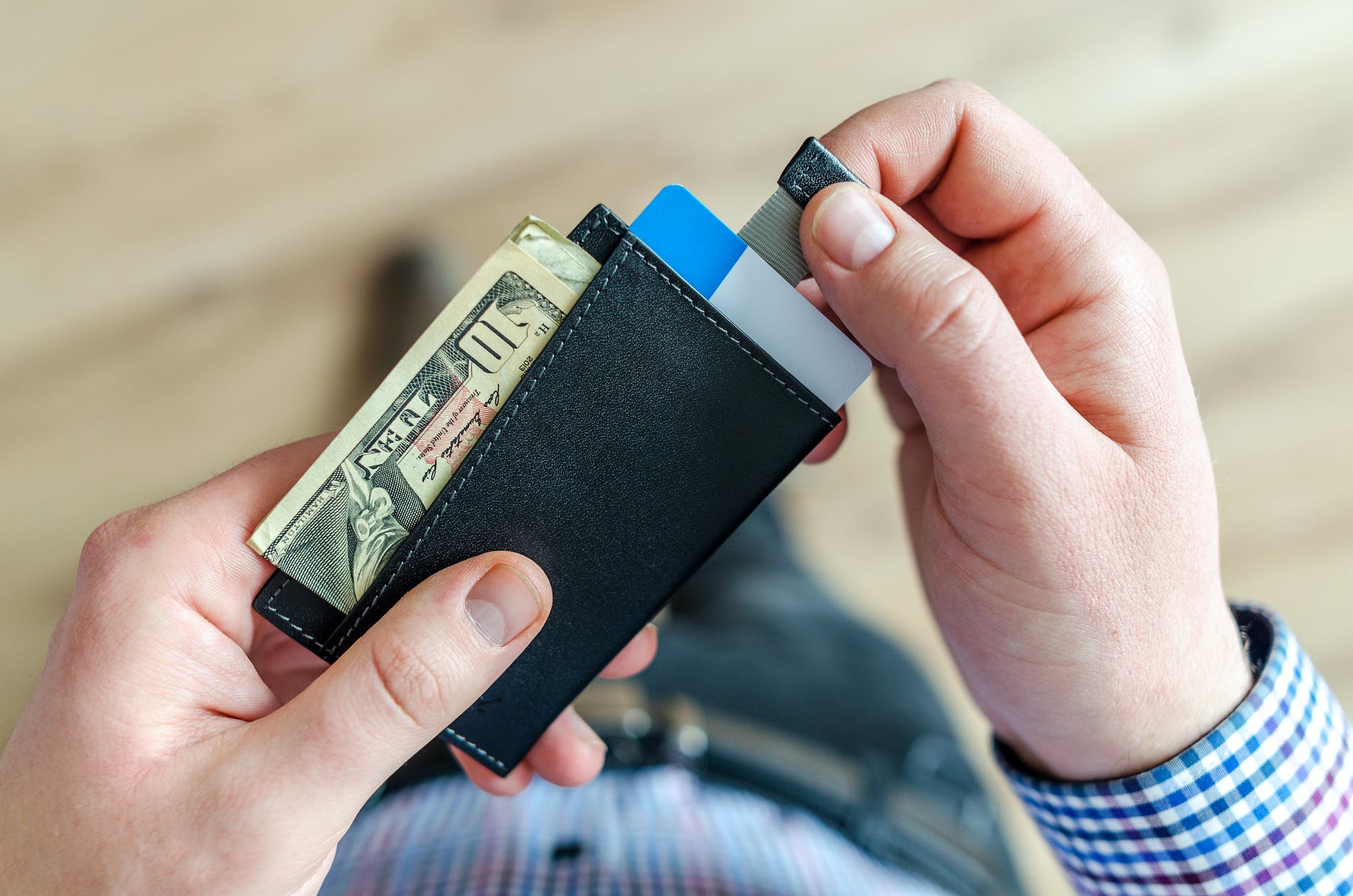 Mr. Robertson gave her his driver's license. | Source: Pexels
"Again, I'm sorry. But we need a valid I.D., and this one expired years ago," Ms. Smith continued.
"Well, but it still has my name, and it's the same one on my debit card. I don't see what the problem is," Mr. Robertson insisted.
"Sir, it's bank policy. You need to get your license renewed or show me some other form of I.D. to complete your request," Ms. Smith stated.
"That doesn't make any sense. Even if it's expired, it still proves that I'm me. It has my picture too. I've been with this bank for years, and it's a huge hassle to come here personally. Just help me out," Mr. Robertson went on.
"I'm sorry, sir. But you might remember that our bank recently went through a huge merger. That means that new policies apply, and this is just the way it works here," Ms. Smith explained, trying to be patient.
"NO! That makes NO sense. I need you to get me my money, but I don't have time for stupid policies. It's my money!" the old man exclaimed, beginning to lose his temper.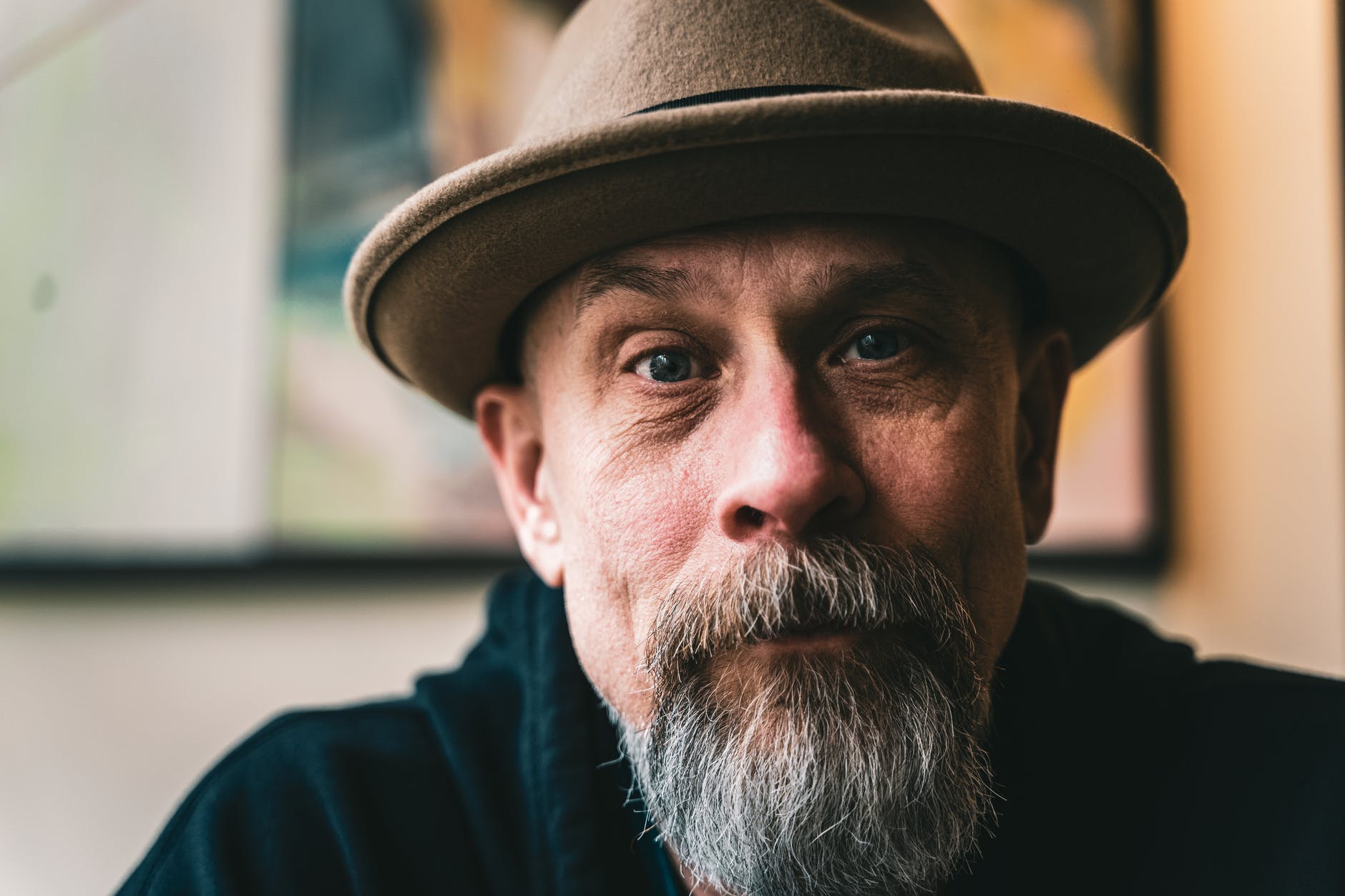 He didn't understand why they needed a renewed license. | Source: Pexels
"Sir, calm down. I legally can't do anything right now. I'm just an employee," Ms. Smith tried to reason with him.
"GET ME THE MANAGER NOW, THEN! NOT A CHILD WHO DOESN'T KNOW HOW TO DO HER JOB!" Mr. Robertson argued vehemently.
At this point, Ms. Smith was getting nervous, and the bank security guard approached them to diffuse the situation. However, Mr. Robertson wouldn't back down. Ms. Smith's boss came over and explained the same thing to the older man, but he still wouldn't calm down.
Therefore, they called the police on him and two officers showed up. "Sir, I'm going to have to escort you outside," Lt. Emma Chaney said, while her partner Sgt. Charles Bates talked to the manager.
"This is ridiculous. They are holding my money hostage. You should be arresting them!" Mr. Robertson demanded.
"No one is getting arrested today. You need to vacate the premises and come back when you have all the required paperwork," Lt. Chaney continued. The older man finally relented and went outside with the officers.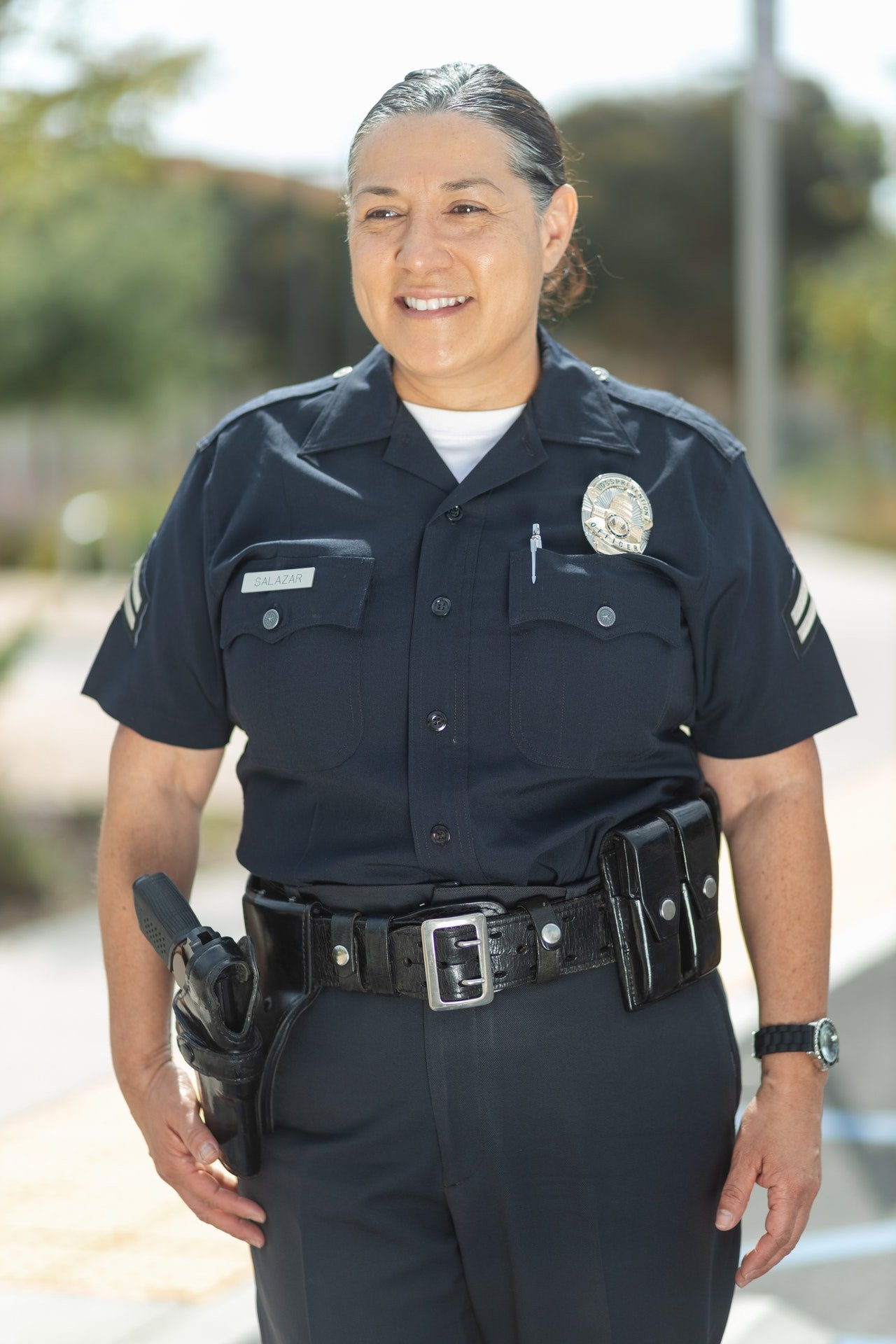 Lt. Chaney was kind to the older man. | Source: Pexels
"Can you tell me where I can get my driver's license renewed?" Mr. Robertson asked, defeated. Lt. Chaney explained where he could go, and the older man started walking away. But the officer noticed how slow the older man walked.
"Sir, you don't have a car?" she asked him before he got too far.
"No, young lady. That's why my license expired. My vision is not the best, and I also have knee problems. It's just not safe to drive like that," Mr. Robertson shouted back without turning around.
This town is small but walking around to run errands takes a considerable while, Emma thought. She decided to give him a lift. There was a massive line at the D.M.V. office, but Mr. Robertson shouldn't have to wait in line so long with his health issues.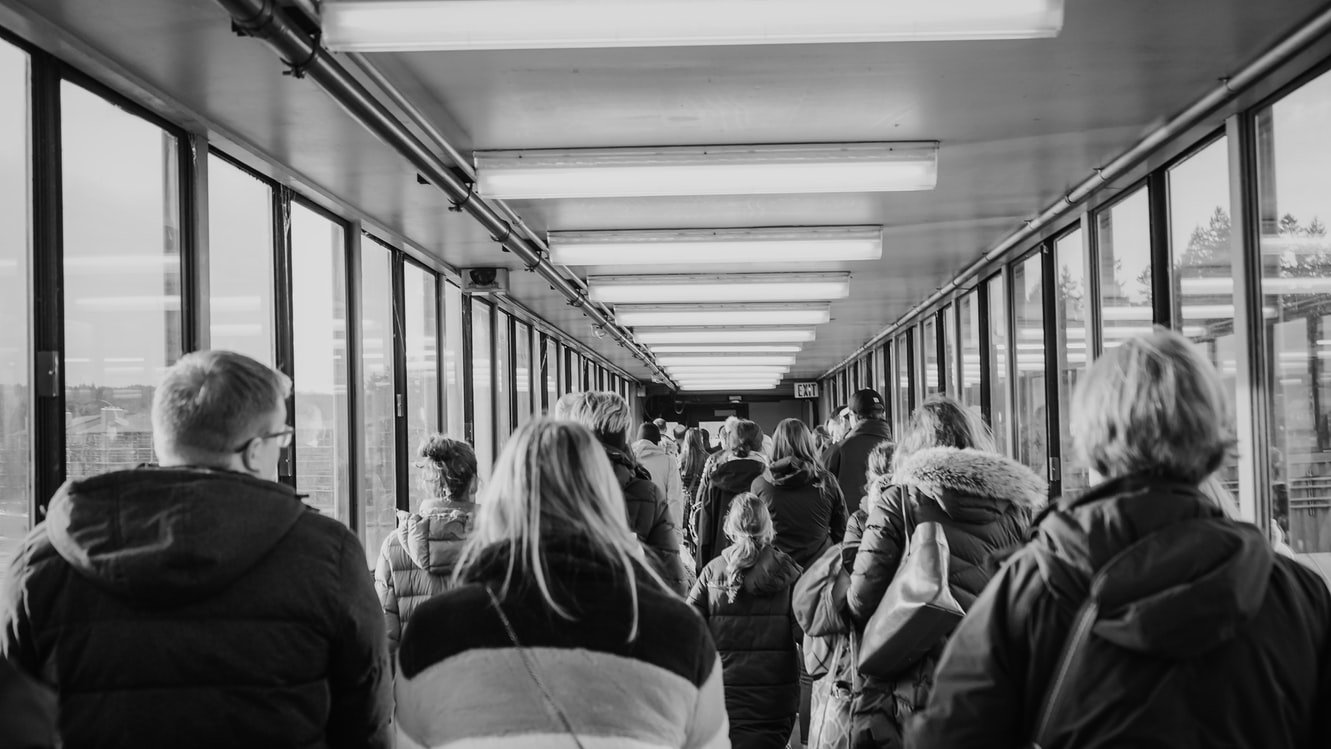 There were too many people at the D.M.V. office. | Source: Pexels
Once again, Lt. Chaney used her influence to get him to the front. Luckily, Arkansas doesn't have any special rules or requirements for senior drivers, and the kind lady at the desk expedited the renewal. Less than half an hour later, Mr. Robertson was ready to go back to the bank.
The officers drove him there directly. "Thank you so much. Lt. Chaney. I was rude back then. I'm not the most social person, and running errands at my age has become such a nuisance. I didn't think I would ever have trouble because of an expired license," Mr. Robertson apologized.
"No worries, sir. No one likes running errands," Emma replied.
"I wish I knew how to use computers so I could do most things from home, but that's a whole other issue for me," Mr. Robertson added humorously.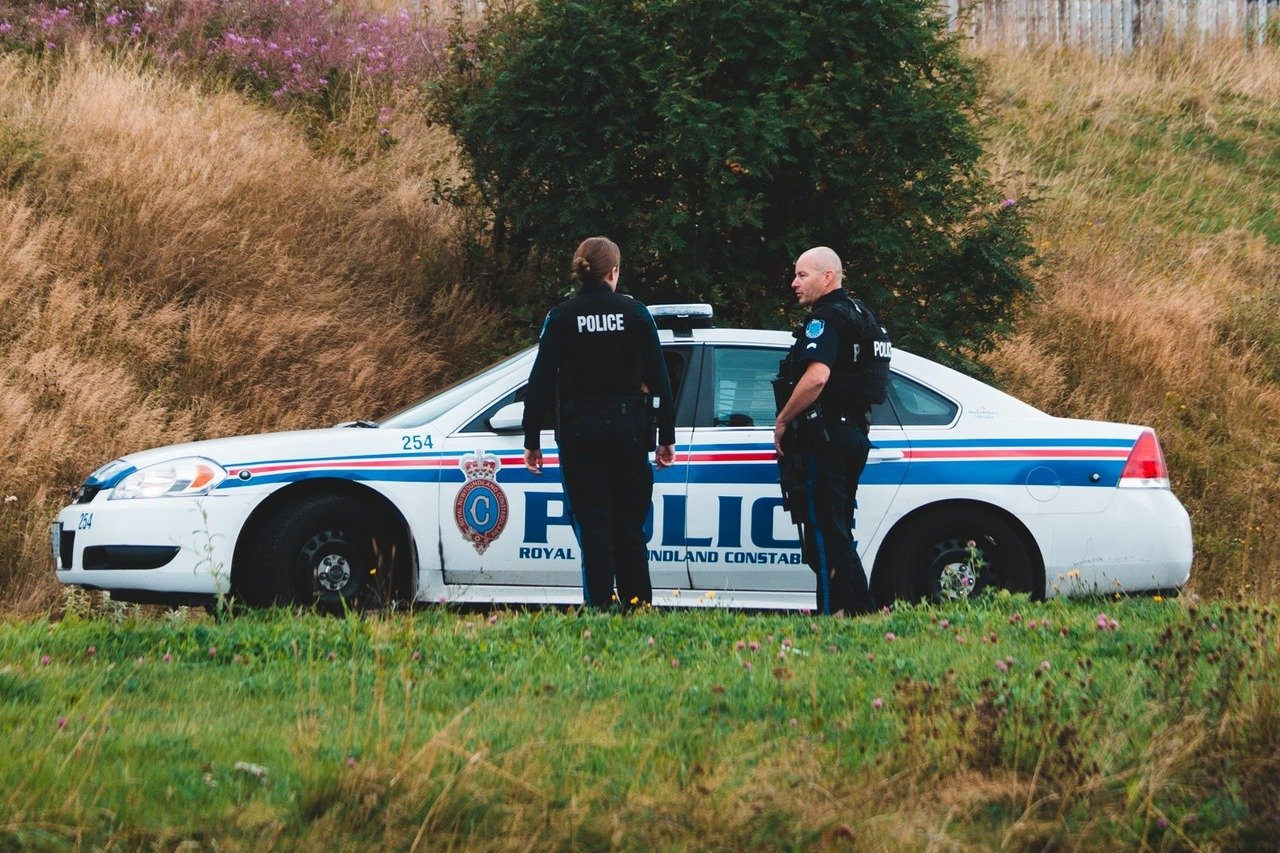 The officers were glad to have helped. | Source: Pexels
They laughed a little, and Emma went inside the bank with him to check that everything went smoothly. The older man also apologized to Ms. Smith and the bank manager for his outburst earlier. They understood and hoped he continued being a loyal customer.
Afterward, the officers drove him to his house. "We might not have saved our town from a criminal, but today's mission felt pretty great," Emma told Charles.
"Yeah, because we still helped someone. That's our job despite what news and movies lead everyone to believe," Sgt. Bates told her.
What can we learn from this story?
Respect establishments' policies. Some company rules and guidelines might seem senseless, but employees must follow them or risk getting in trouble.
Police are there to help and protect people. Lt. Emma went above and beyond her duty, but it felt great because helping and protecting is her job.
Share this story with your friends. It might brighten their day and inspire them.
If you enjoyed this story, you might like this one about a homeless woman who saw a man shoving a crying kid into his car.
This account is inspired by our reader's story and written by a professional writer. Any resemblance to actual names or locations is purely coincidental. All images are for illustration purposes only. Share your story with us; maybe it will change someone's life. If you would like to share your story, please send it to info@amomama.com.
Please fill in your e-mail so we can share with you our top stories!