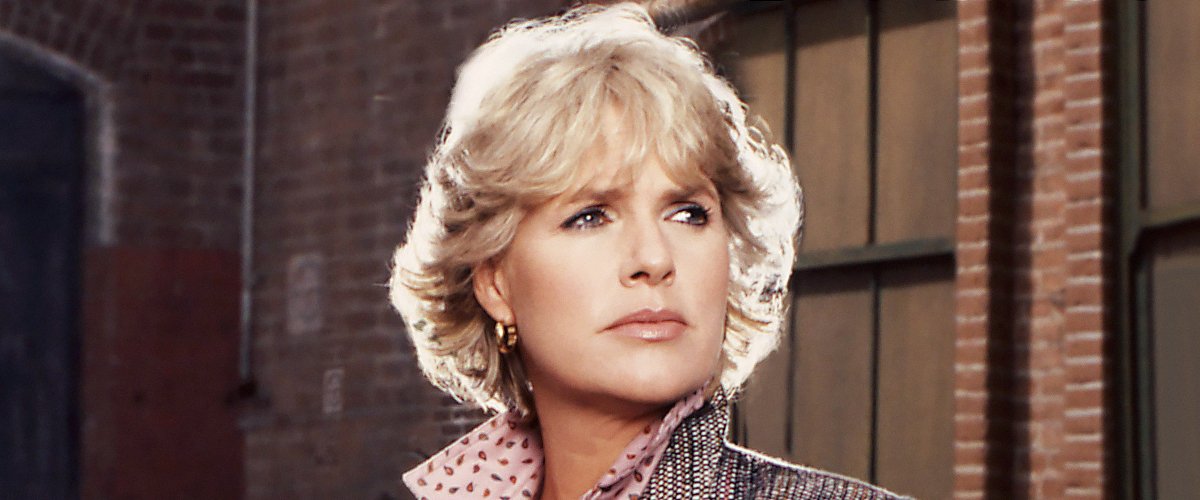 Getty Images
Sharon Gless Battled the Same Demons as Her TV Character – Now Married & Stepmom of 3 Kids
When Sharon Gless played the alcoholic detective Cagney in "Cagney and Lacey," not many knew that she also had a drinking problem. Although she eventually put it behind her, it was at a great cost.
Sharon Gless is a famous actress best known for her role as a policewoman in the hit series "Cagney and Lacey."
The show, which lasted for more than five seasons, followed the adventures of two New York City policewomen who are partners.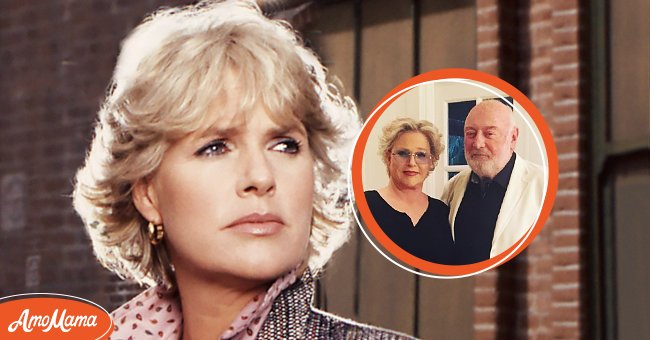 Picture of Sharon Gless on "Cagney and Lacey" and her husband Barney | Photo: Getty Images instagram.com/sharonglessreal
It began as a television movie starring Loretta Swit and Tyne Daly, then briefly transformed into a series starring Meg Foster and Daly, before finally settling on the final lineup with Sharon Gless and Daly.
In the series, Cagney, Gless's character, was an alcoholic who started drinking to avoid losing her father's approval.
The show did a great job with the alcoholism theme. But fans who worried about Cagney's destructive behavior did not know that the actress playing her was also suffering from the same affliction.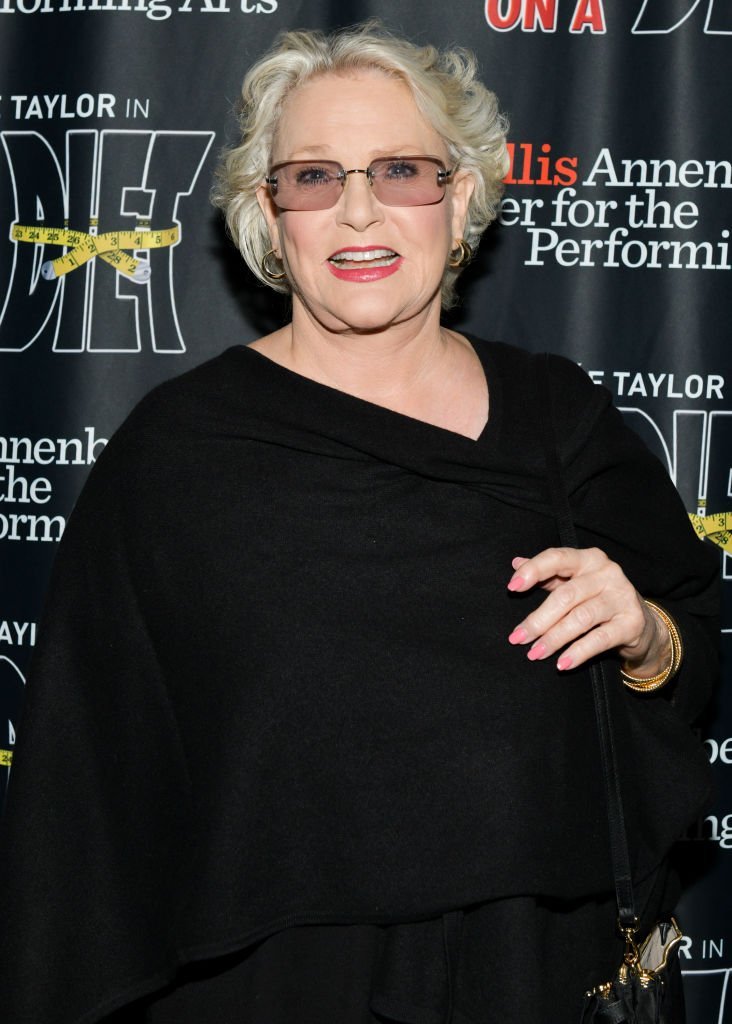 Sharon Gless on April 06, 2019 in Beverly Hills, California | Photo: Getty Images
HER DEMONS WERE HEREDITARY
Gless landed her role as Cagney opposite Tyne Daly, who played Mary Beth Lacey in 1982. Her performance on the show won her prestigious awards, including Emmys, but she fought a battle every day behind closed doors.
It was the same battle Cagney found herself fighting after failing to dissuade her father from drinking himself to a stupor all day.
While she filmed, Gless was fine and would never drink, but as soon she heard the word "wrap" every day, she immediately got a cup filled with scotch and ice — it was called "Sharon's apple juice."
It took her a while to realize she had a problem, and when she did, Gless believed it was not something she could have avoided. Her mother had also been a lover of the bottle, so it did not surprise her when she realized she was as well.
It helped her with some of her problems; Gless once talked about how critical she is of herself, making watching herself act on-screen difficult. Her manager wanted her to do that and even told her it was her responsibility, giving her no choice but to give it at least a try.
When she did, alcohol helped her live through it; She would mix a stiff drink and, after having a couple of them, say to herself, "Looks good to me."
THE EFFECT CAGNEY HAD ON GLESS
One of the times Gless watched herself perform on-screen without drinking was in 1987. This occurred when she joined an invited audience in the Kennedy Center's American Film Institute theater to watch her performance in a two-part season finale of "Cagney & Lacey."
The finale explored alcoholism intimately. It was reportedly the pet project of three producer-writers: Georgia Jeffries, who wrote the first installment, then Shelley List, and Jonathan Estrin, who were in charge of the conclusion.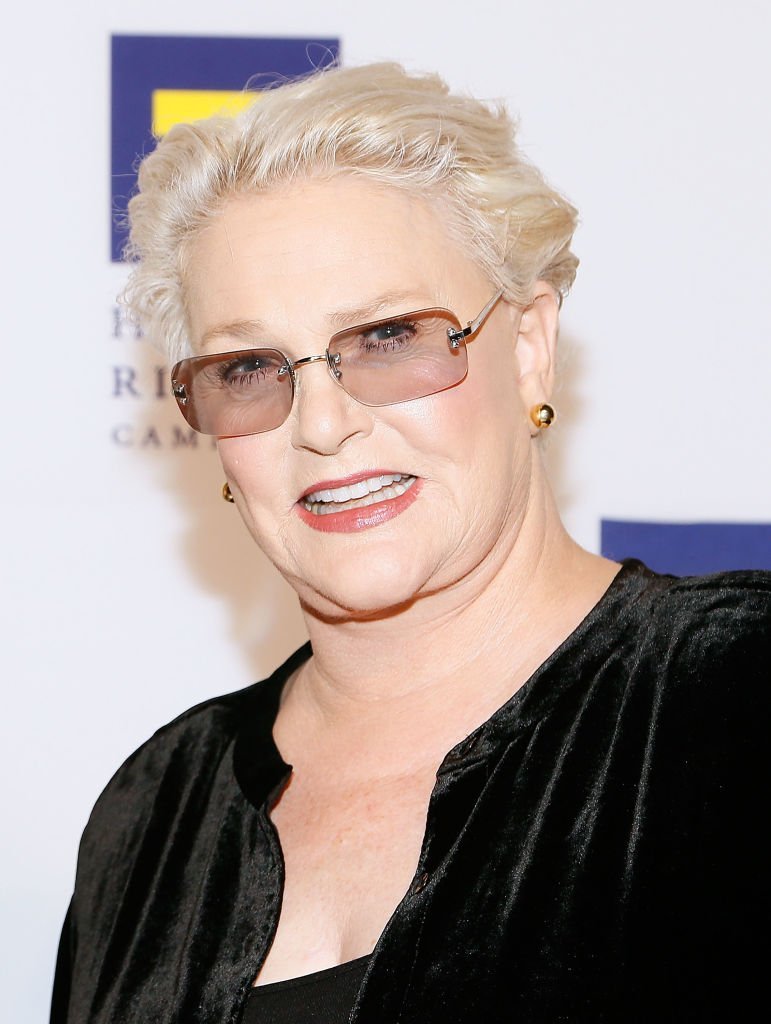 Sharon Gless on September 15, 2018 in Washington, DC | Photo: Getty Images
Both episodes aimed to point out the fact that people can treat their alcoholism. When Gless watched her performance on those episodes, it left a lasting impression on her.
In the first installment, her father, who had taken her as an emotional prisoner for years, was killed off by the writers — he fell while drunk and died from a cerebral hemorrhage.
Cagney was in total denial that her father died because of booze. In the second episode, she handles the aftermath of his death then falls into a more amplified destructive cycle.
"I became devastated for Christine Cagney," said Gless. "It upset me to see what happens to her. But the fact that I could dissociate and get totally caught up in the horror indicated to me that gosh, it must be pretty good."
Gless also got upset with the crowd and even admitted that she was "in pain" while watching what happened with Cagney. However, it wasn't until years later that she stopped drinking.
WHAT SHE FOUND AS CAGNEY
Gless's career was never the same after she played Cagney. On the show, she met one of her best friends, her costar Daly, even though the woman was not very excited about meeting her at first.
Since the show's inception, Daly had been an original cast member, and she had witnessed her partner getting changed twice, so she was not exactly enthusiastic about Gless's arrival.
In the years that they worked together, the two spent a lot of time together, which was enough for them to build a trusting relationship.
The two have been through some rough patches together but have remained best of friends. To Gless's surprise, who knows that the movie industry is filled with broken friendships and promises.
Her time on "Cagney and Lacey" also guided her to her Mr. Right. His name is Barney Rosenzweig, and they got married when she was 48.
While speaking about how her family felt about the wedding, Gless stated that they adored him. According to the actress, her mother had been more excited that she had found a husband at all.
When he approached her to offer Cagney's role, they first met, but she turned him down the first two times. The third time, she agreed to have lunch with him at the insistence of her manager.
They met at Luxor and Frank's, but she was still not ready to accept the role because two other actresses had already played it. It fell on Rosenzweig to convince her, and she did not give him an easy time.
In fact, after their conversation, she told her manager that she did not like "the guy with the beard" — which was Barney Rosenzweig. Nevertheless, she married him ten years later, happily becoming stepmother to his three daughters.
Gless loves the children, partly because she says she "didn't have to raise them, but I get to reap all the benefits of enjoying them."
Since her stint as Cagney, Gless has played other roles in shows like "The State Within," "Nip/Tuck," and "The Trials of Rosie O'Neill" however she believes that motherhood is the most important and challenging role in the world.
Please fill in your e-mail so we can share with you our top stories!