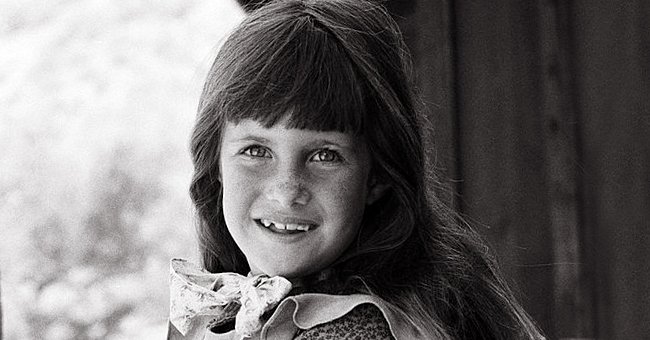 Getty Images
Little House' Lindsay Greenbush Divorced Her Child's Dad & Found Love with a Boy She Met on Set
Lindsay Greenbush was one of the stars of the show "Little House on the Prairie." The role was one she shared with her twin sister Sidney Greenbush. Here is the story of how she found love on set.
After her first marriage was over, she had a second marriage that seemed like a fairytale. This time, she got married to the boy she met during filming.
The most romantic part of their reunion and marriage was that they got married at the same place where their eyes first met, under the big oak tree.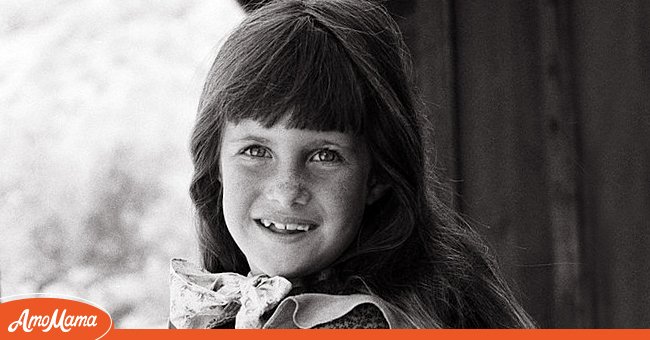 Photo of Lindsay Greenbush as Carrie Ingalls on "Little House on the Prairie" | Photo: Getty Images
LINDSAY GREENBUSH ON SET
Between 1974 and 1982, the Greenbush twins grew up in front of viewers. They played Carrie Ingalls in "Little House on the Prairie." Having grown up with parents who were actors, it was not a surprise that they followed the same path.
The opening scene of the series is one that viewers loved so much and got them the much-desired attention. The scene sees one of the twins falling on the meadow by accident, but the director loved it and added it.
She recalls her favorite episode being "The Godsister" because this gave them a chance to prove that they were good, seeing as the producer Michael Landon never made working fun for them.
The twins' last appeared in "The Ingalls Family" on May 10, 1982. After they left the show, it only lasted for a few more months before they canceled it.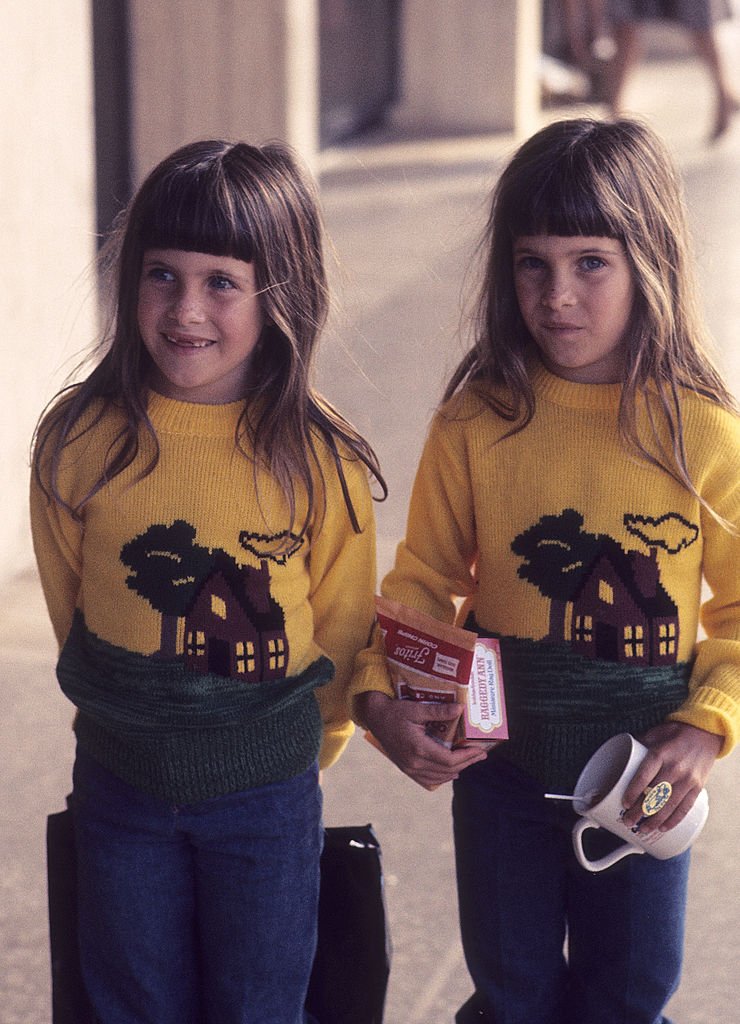 Lindsay and Sidney Greenbush at the "Raggedy Ann & Andy: A Musical Adventure" Screening on March 26, 1977 in California | Photo: Getty Images
LINDSAY'S LIFE AFTER THE SHOW
After the series ended, the twins who started working at age three were seen in different projects in 1983. Lindsay was in the series "Matt Houston" and Sidney in the movie "Hambone and Hillie."
After a few acting gigs and not getting any role in Hollywood easily, Lindsay and her twin decided to focus on their studies and retired from acting.
By 1988, she graduated from theater arts at both Santa Monica High School and Moorpark College. She went on to graduate with a BS in Accounting from California State Lutheran University.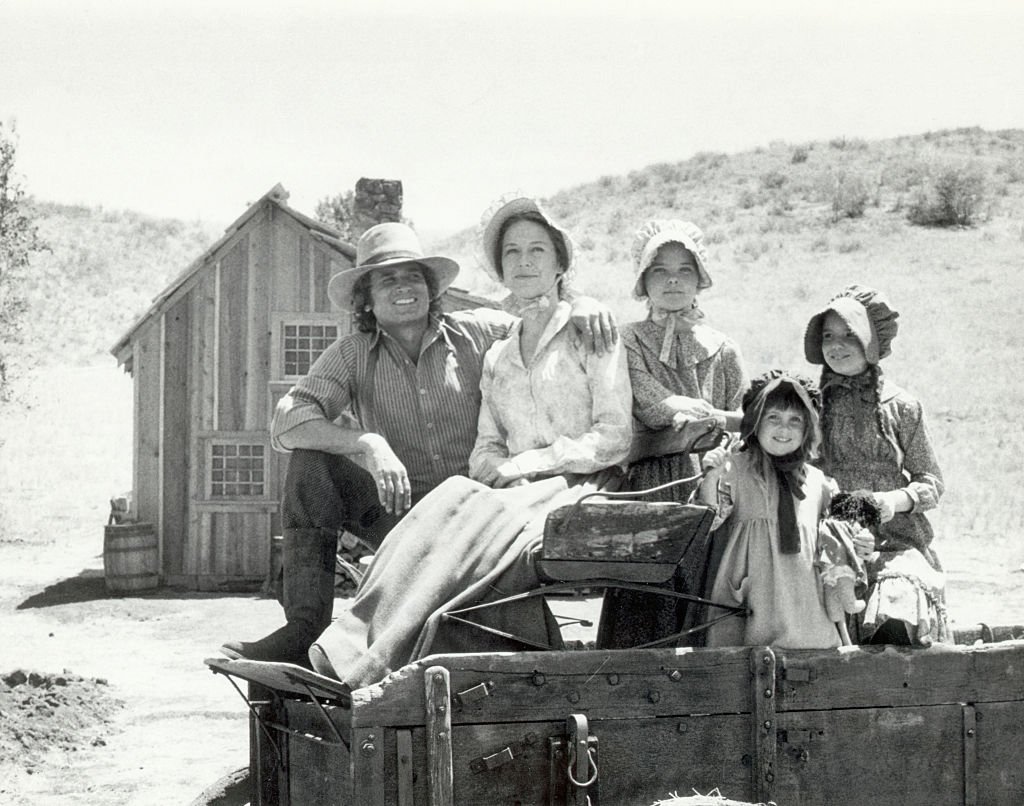 Cast of "Little House on the Prairie" Michael Landon, Karen Grassle, Melissa Sue Anderson, Sidney and Lindsey Greenbush, and Melissa Gilbert | Photo: Getty Images
She moved to Mexico, came back to California, became an amateur boxer, and worked with Kid Gloves Boxing of Simi Valley. The corporation encouraged children to steer clear of gangs and drugs.
Besides being an amateur boxing trainer, with her passion for animals, she took up a career in horse training and volunteered in local animal shelters when she was younger.
In 1998, she was inducted as a cast member of "Little House on the Prairie" into the Hall of Great Western Performers of the National Cowboy and Western Heritage Museum.
In 2015, she was a guest star in the talk show "Home & Family." Mark Steines and Debbie Matenopoulos hosted the show about home improvements, do-it-yourself crafts, and parenting tips.
In 2016, she made numerous appearances and performed in "The Vagina Monologues" alongside "Little House on the Prairie" castmate Alison Arngrim.
After years away from the sets, Lindsay gave her acting career a second chance when she made a return in the 2018 movie "A Shortstop Away."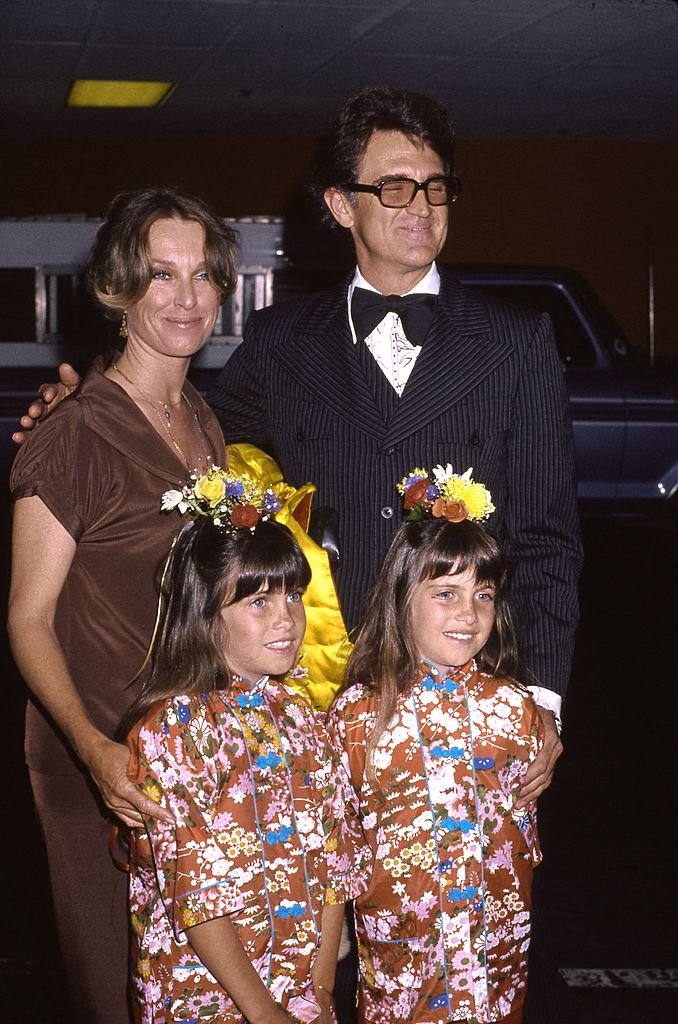 Lindsay and Sidney Greenbush with their parents actor Billy Green Bush and Carole Kay Bush circa 1980 in Los Angeles | Photo: Getty Images
LINDSAY'S PERSONAL LIFE
In 1993, after college, she moved to Taos, New Mexico, where she worked at a ski resort. This was where she was involved in a relationship and had her daughter named Katelynn.
A few years after the birth of her daughter, she moved back to California. Here, she started working as a horse trainer in Simi Valley. In 1999, she met Frank Dornan at a party.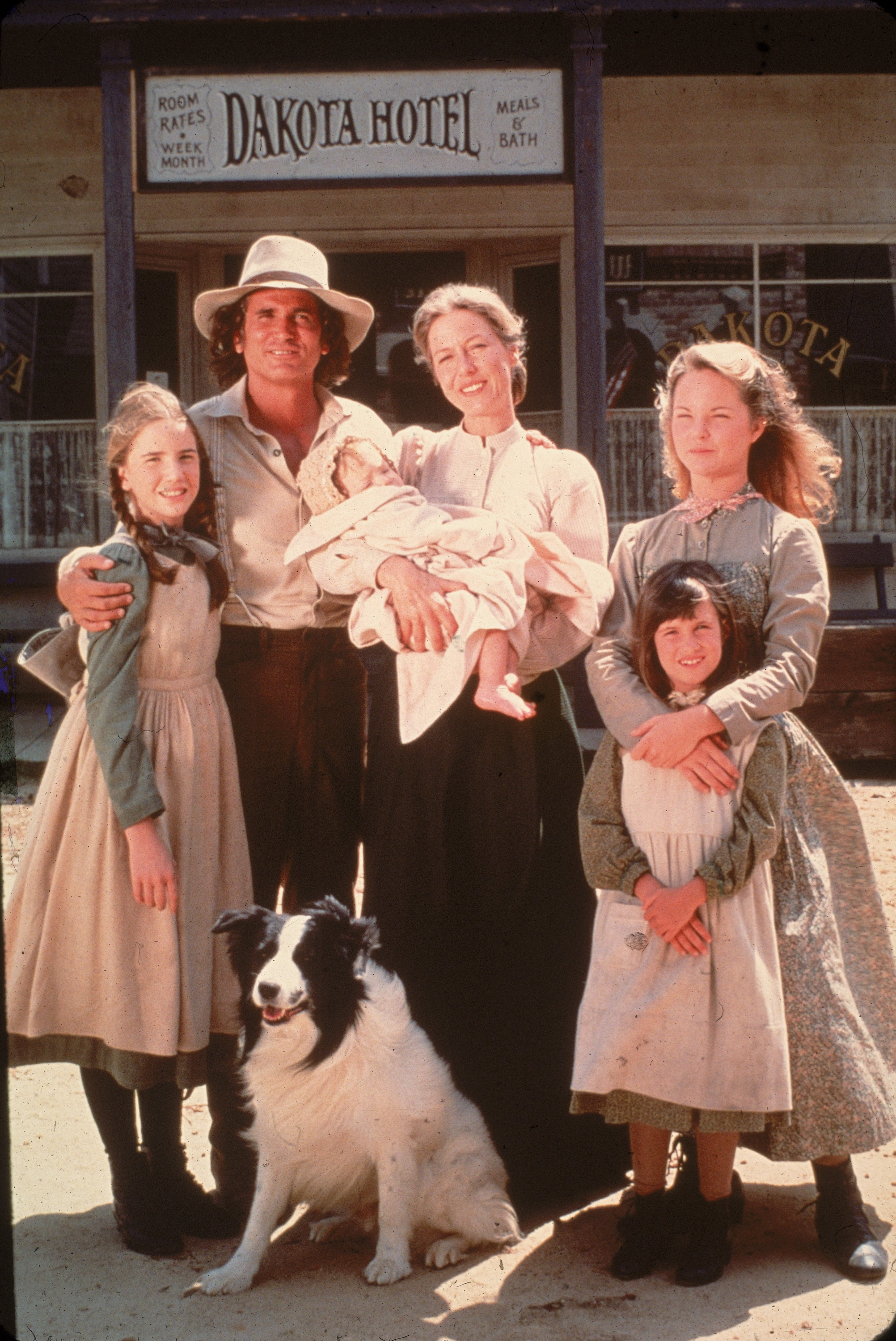 The cast of the television series "Little House on the Prairie" with a dog on the set of the show, mid 1970s | Photo: Getty Images
After being introduced by a mutual friend, they hit it off and started dating. Dornan accepted her daughter as his own, and in 2001, they were married but were divorced several years later.
Her second marriage would take place years later. At the time they filmed the show, Lindsay was only seven, and Danny Sanchez was 14.
He lived not far from the Big Sky Ranch where the series was filmed and liked to spend time on the set with one of his friends. Landon had permitted him to watch the filming.
In 1977, they officially met and had a conversation as she was waiting for her next scene while sitting in the shade of the big oak tree next to the Ingalls house.
But it was decades later before the two young people would see each other again. In 2012, Lindsay and Sanchez met again by chance, and their story became a fairytale.
About two months after they started dating, they took a few friends on the Big Sky Ranch tour. They took a photo exactly where they first saw each other.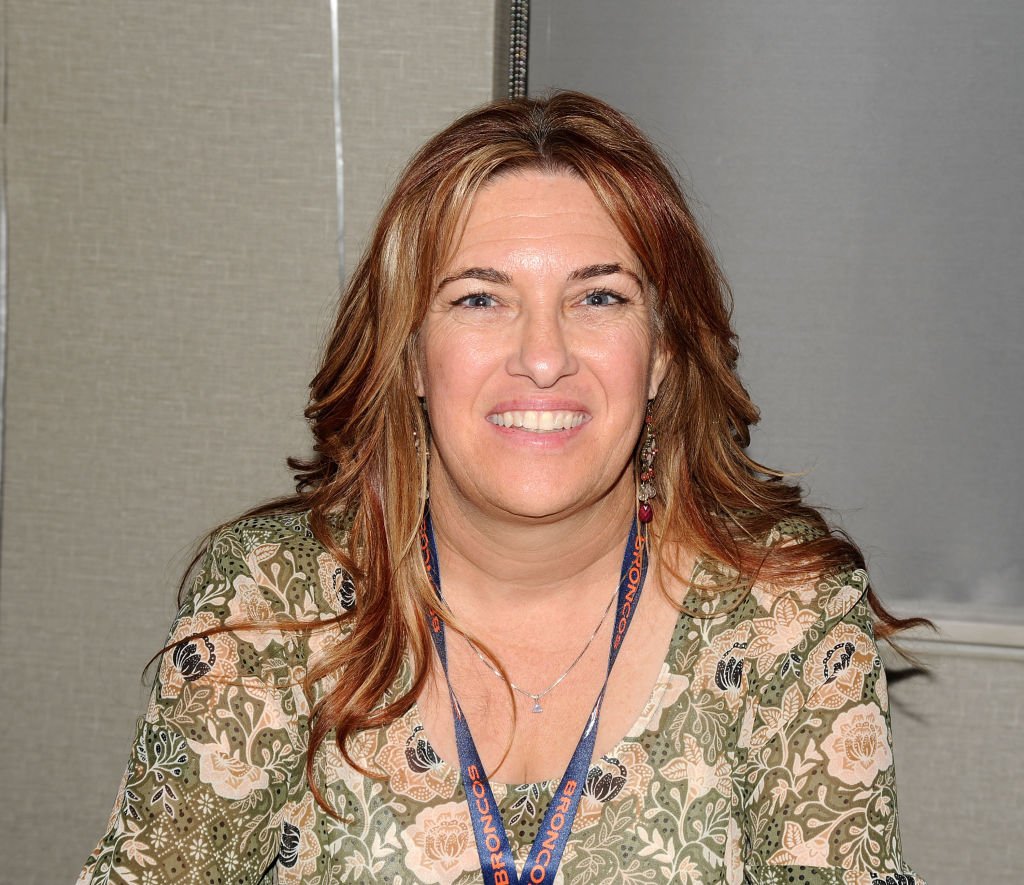 Lindsay Greenbush at the Chiller Theater Expo Winter 2017 in Parsippany | Photo: Getty Images
From that day, they knew that their wedding would take place under that oak tree. It seemed like a no-brainer to them, and they felt like it had been written from the start.
In 2014, the couple tied the knot under the oak tree. This symbolic place also revived moving memories during the ceremony as Lindsay couldn't help but think about her fictional parents, Charles and Caroline Ingalls.
Lindsay almost relived the terrible scene of the fall as her heels slid in the same place as in the credits. But, fortunately, this time, she managed to make up for it.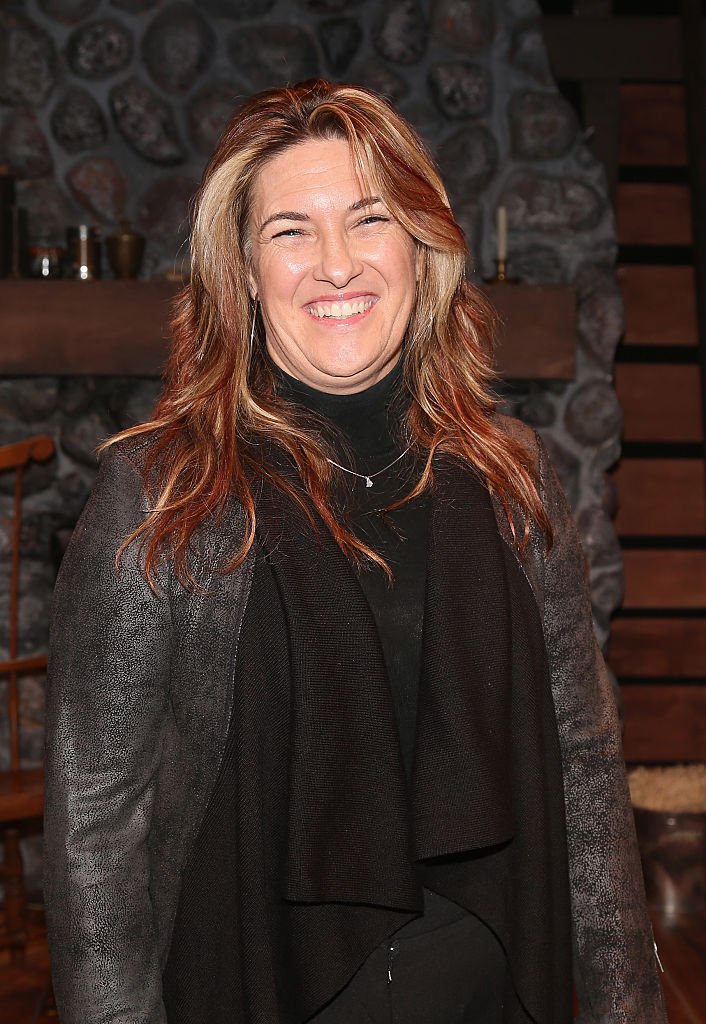 Lindsay Greenbush at "A Little House Christmas" at Sierra Madre Playhouse on December 16, 2016 in Sierra Madre | Photo: Getty Images
ABOUT HER TWIN, SIDNEY GREENBUSH
After she graduated from school where she studied animal science, Sidney followed her passion and became a Women's Professional Rodeo Association member.
She was married to horse breeder William "Rocky" Foster, for nine years, and they worked together at their ranch in California to train and breed horses.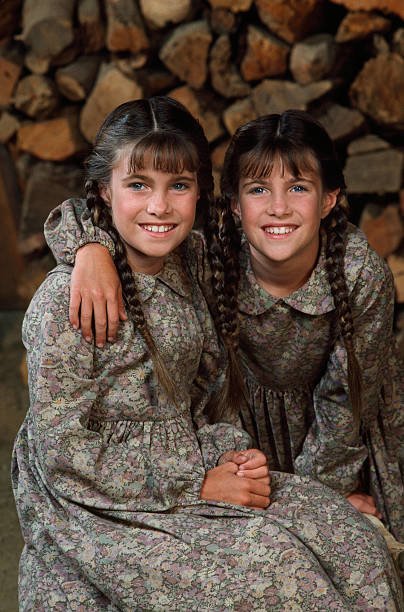 Lindsay/Sidney Greenbush as Carrie Ingalls | Photo: Getty Images
In 2009, Sidney told her then-husband that she wanted a divorce. She cared for him, but they were having issues in their marriage that they could not resolve.
Two days after she asked for the divorce, he called her to tell her that he planned to take his own life. On fearing for his life, she immediately called the police to check on him.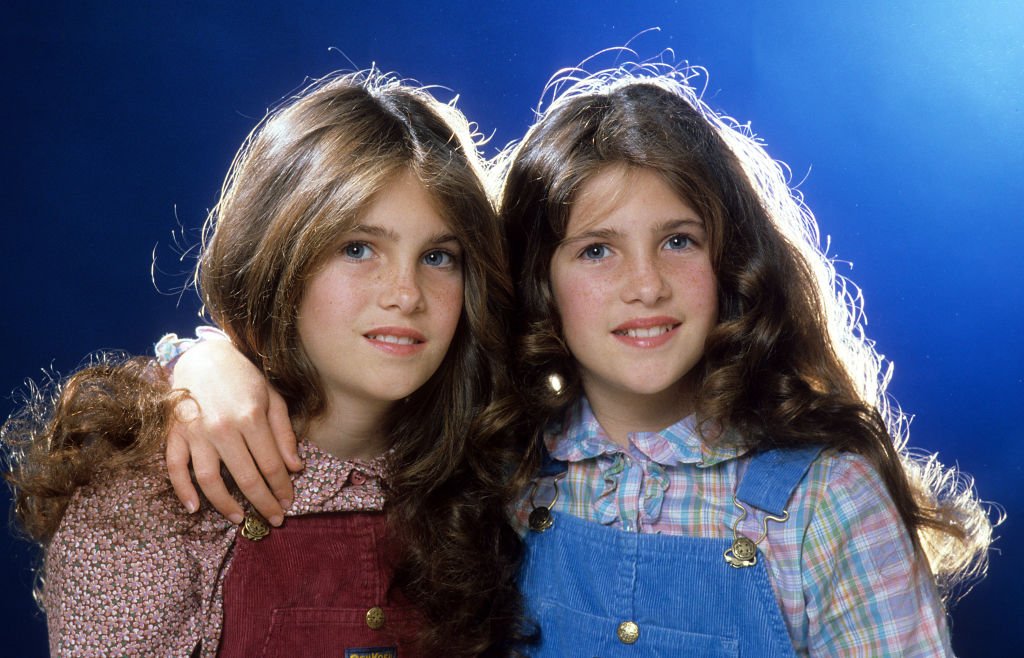 Lindsay Greenbush and Sidney Greenbush pose for a portrait in circa 1980 | Photo: Getty Images
Before the police arrived at their Visalia, California home, a neighbor had already discovered him slumped on the ground. He had taken his own life.
Even though they rushed him to the hospital, it was not long before he died. Now, she takes care of the property on her own, throwing all her strength into her passion for horses.
If you or someone you know is considering suicide, please contact the National Suicide Prevention Lifeline at 1-800-273-TALK (8255), text "help" to the Crisis Text Line at 741-741, or go to suicidepreventionlifeline.org.
Please fill in your e-mail so we can share with you our top stories!