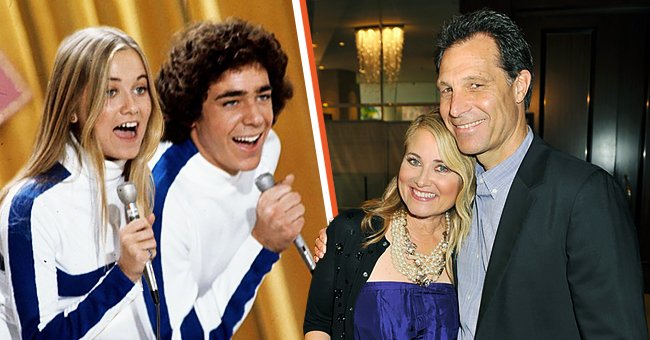 Getty Images
Barry Williams Dated His TV Sister Maureen McCormick Who Became Addicted but New Love Saved Her

Maureen McCormick, best known for her role as Marcia Brady in the sitcom "Brady Bunch," went through a dark phase during and after her years as a teen Hollywood star. When she hit rock bottom, the love of her life saved her.
It took nearly four decades until Barry Williams and Maureen McCormick confirmed their fling while filming the "Brady Bunch." They never made their relationship public.
That could've been for three reasons: First and foremost, due to their age. The second theory is the interference of the show's producers, who tried to keep them apart. The last likely reason could've been Maureen's drug abuse.
[Left]: Barry Williams and Maureen McCormick on 'The Brady Bunch' . [Right]: Maureen McCormick and her husband Michael Cummings. | Source: Getty Images
THE BRADY BUNCH TV SERIES
The Brady Bunch is a BBC sitcom that aired from 1969 until 1974 on ABC, and it follows the life of a blended family with six children. The series wasn't a major hit, and after five seasons, it was called off.
However, the juicier stories were granted by the actors' off-screen real lives. From drug abuse to hidden sexuality to romance between the cast, the "The Brady Bunch" cast had a very intense several years working together.
Barry Williams shared with People that his teen years — from 14 to 20 — were spent filming the sitcom. Due to the physical changes most of the teen cast were going through, they often felt uncomfortable.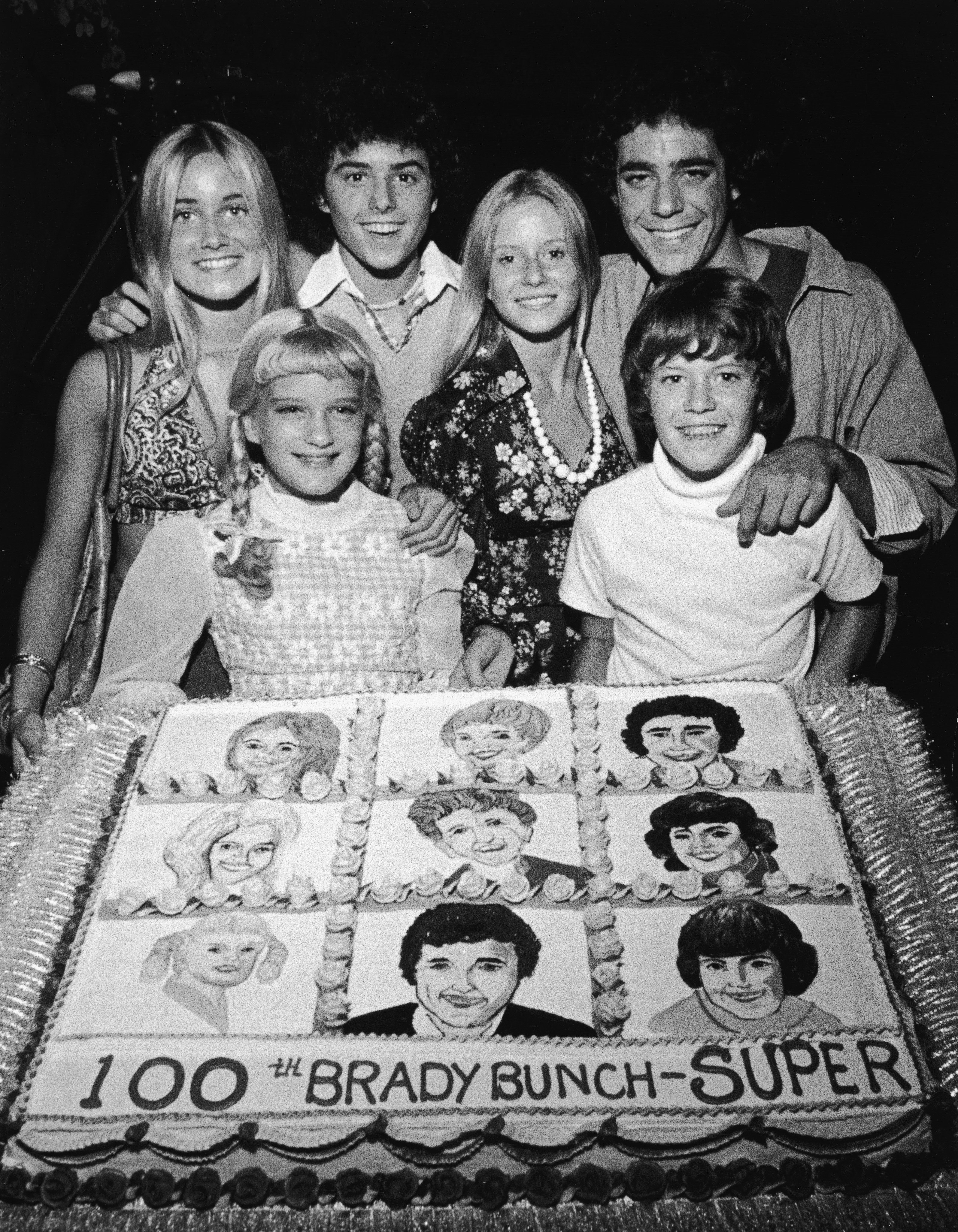 Young cast members of the television series, 'The Brady Bunch' pose with a cake celebrating the show's 100th episode, circa 1973. (L-R): Maureen McCormick, Susan Olsen, Christopher Knight, Eve Plumb, Barry Williams and Mike Lookinland. | Source: Getty Images
Though sometimes awkward, it was mostly fun, and the costar said he, more often than not, enjoyed the show. Since we're talking about juicy stories, let's dive into Maureen and Barry's romance.
They played brother and sister in the show, and the actress confessed they had a fling when filming together in Hawaii. The producers, however, didn't allow the feelings any cast member might have had for each other to blossom.
Although the pair experienced a few romantic moments together off-camera, the producers shared, after the sitcom ended, that part of their job was to prevent the Brady siblings from getting involved with each other.
Greg (Barry Williams) and Marcia (Maureen McCormack) plotted their revenge against Peter, who eavesdropped on their conversations with a tape recorder, circa 1971. | Source: Getty Images
They believe that any feelings could cause problems in the set and interfere in their roles. Maureen and Barry got the message, but that didn't prevent the duo from flirting with each other. They kept their fling a secret not only during the show but for decades to come.
As it turns out, the pair wasn't meant to be together. After the show ended, the two actors ended up becoming involved with other people. Maureen McCormick even went down to a darker path.
SEX AND DRUGS
In 2015, during an episode of "I'm A Celebrity Get Me Out Of Here," Maureen admitted spiraling down into cocaine addiction when she was just 18 years old:
"I sought refuge in seemingly glamorous cocaine dens above Hollywood. I thought I would find answers there, while in reality I was simply running farther from myself."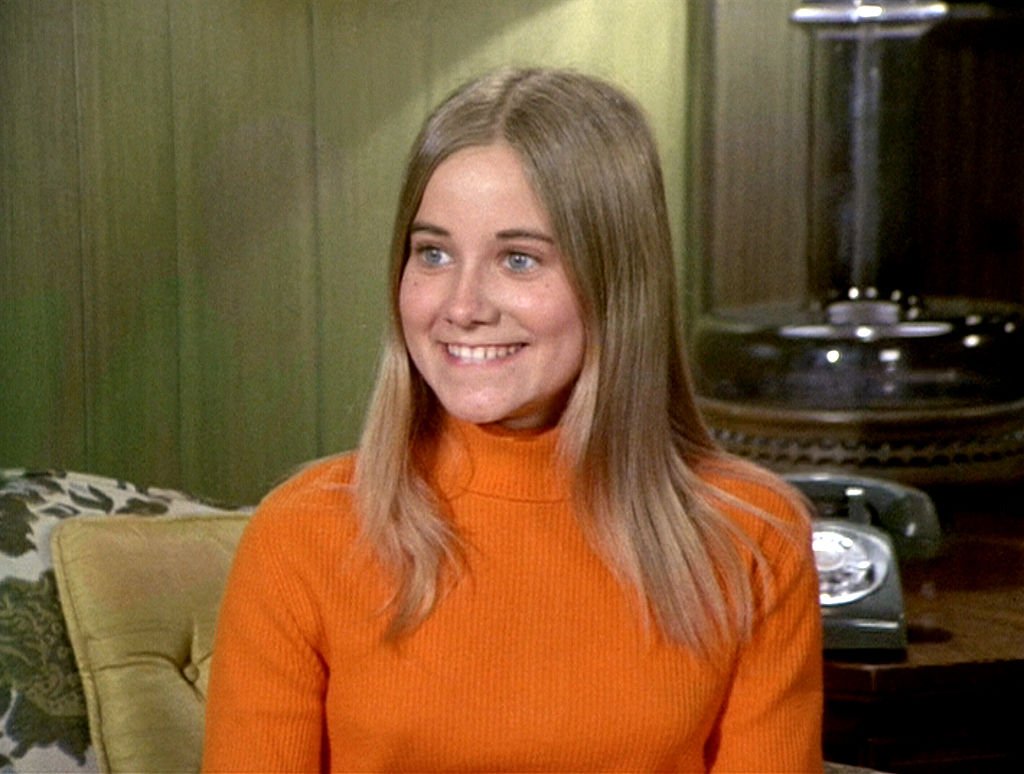 Maureen McCormick as Marcia Brady in the Brady Brunch episode, "Getting Davy Jones." Original air date, December 10, 1971. | Source: Getty Images
She explained that her addiction turned into a path of self-destruction that cost her career and nearly her life. At the time, she was a teen dealing with anxiety and depression for growing up on the screen. Another factor, however, made Maureen seek comfort in drugs -- a disturbing secret in her family.
The young Maureen found out that her mother had contracted syphilis and that her grandmother had died from it in a mental institution. The "Brady Bunch" 's mother treated the condition and prevented passing it on to her children. But Maureen didn't know how to handle the information.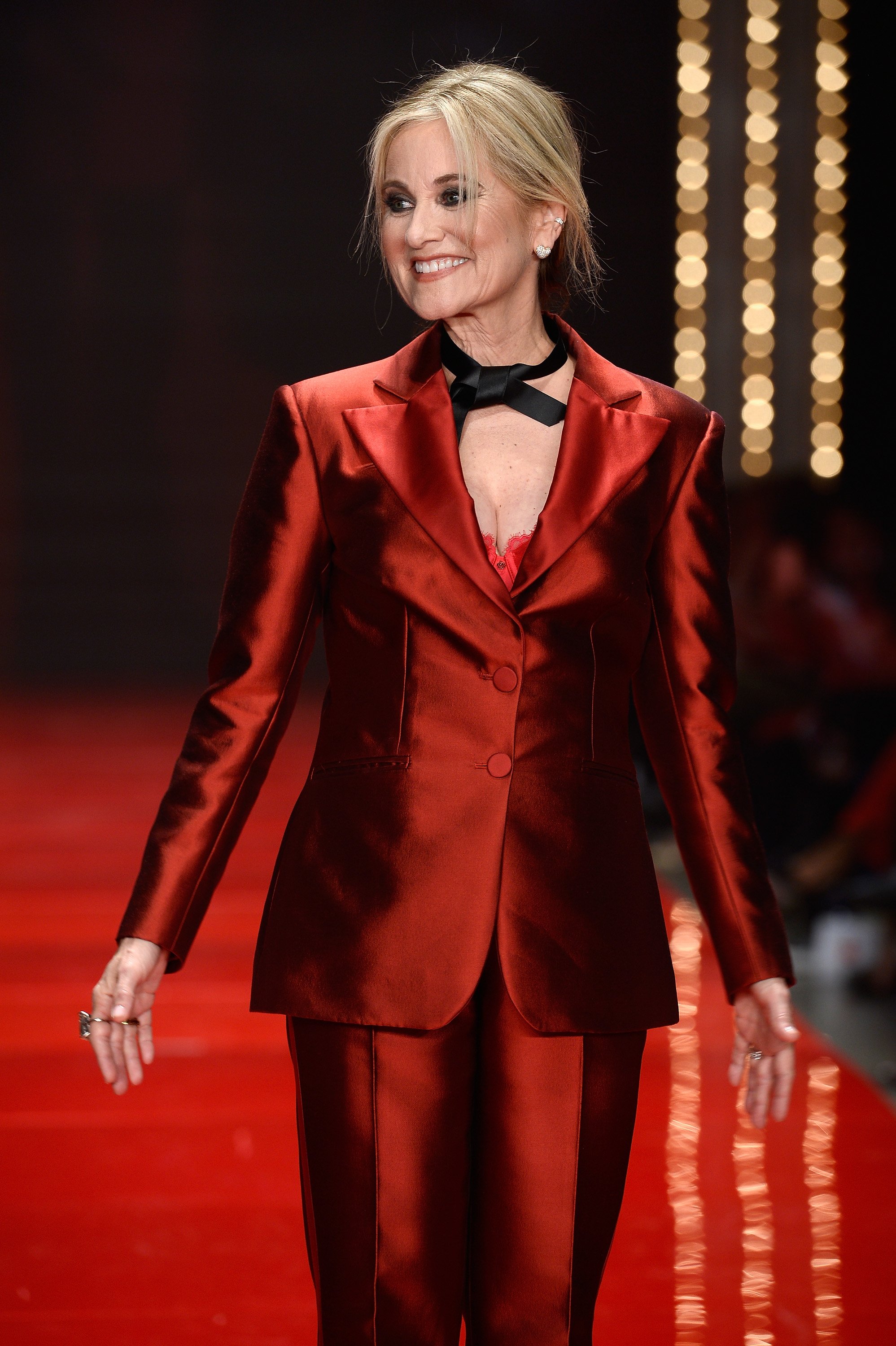 Maureen McCormick walks the runway at the American Heart Association's Go Red For Women Red Dress Collection 2017 presented by Macy's at Fashion Week in New York City at Hammerstein Ballroom on February 9, 2017 in New York City. | Source: Getty Images
In 2008, she released a tell-all memoir, "Here's the Story: Surviving Marcia Brady and Finding My True Voice." The actress said that no one could ever suspect how much troubled she was -- playing sweet Marcia was right on the spot for her to hide her insecurities, and fears:
"Yet there I was, hiding the reality of my life behind the unreal perfection of Marcia Brady. No one suspected the fear that gnawed at me."
Behind the flawless image, Maureen hid her addictions not only to the public eye but from her parents too, and she did it very well. The "Dancing With The Stars" alum revealed she was "sneaky" until her parents got to their last straw.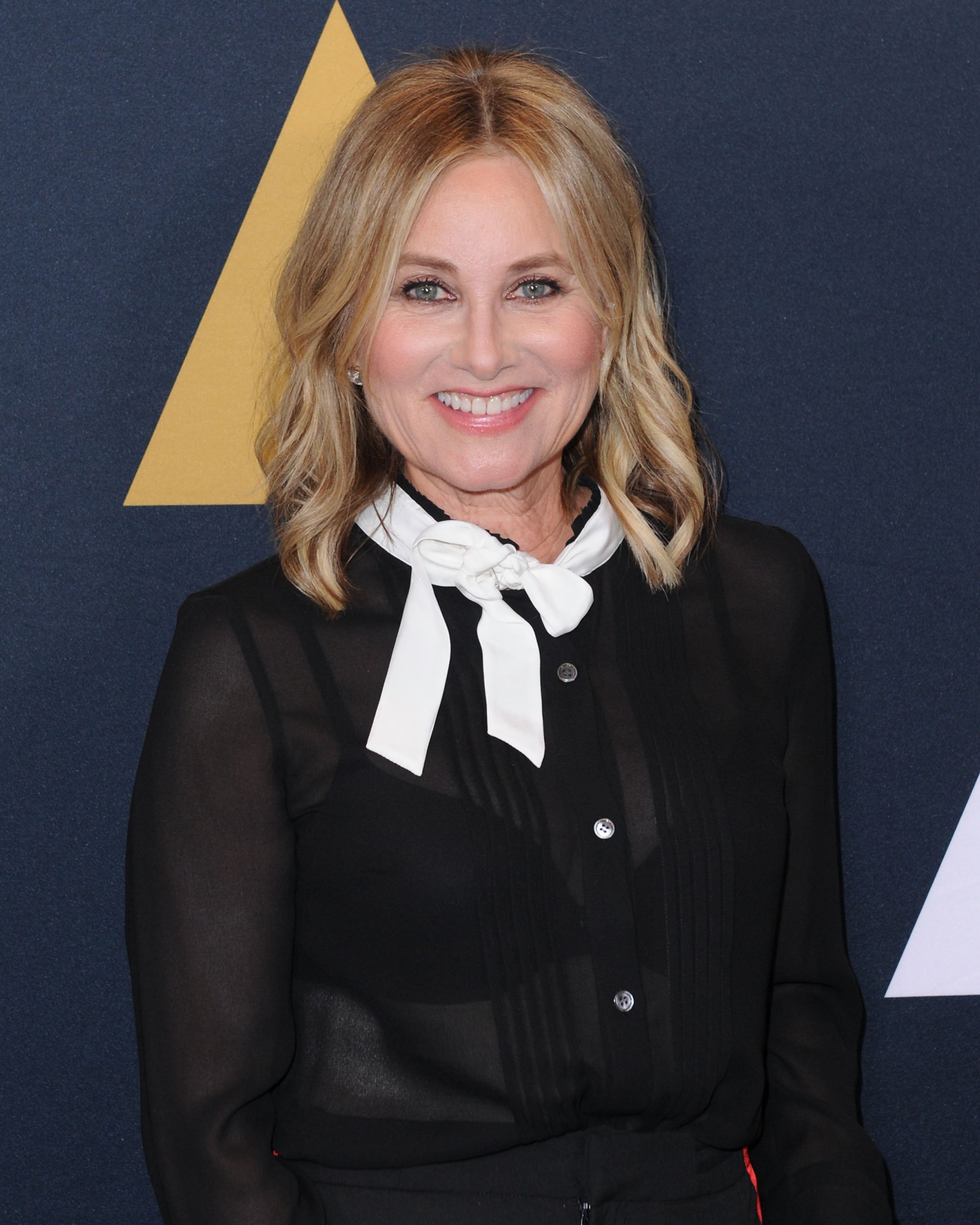 Maureen McCormick arrives at The Academy Celebrates Filmmaker Richard Donner at Samuel Goldwyn Theater on June 7, 2017 in Beverly Hills, California. | Source: Getty Images
She opened up about the pressure she suffered from Hollywood producers on her body image, despite her slim body, long blond hair, and stunning beauty -- that eventually took its toll on her. Maureen developed bulimia.
Things got so bad that, throughout her ages in the Hollywood drug scene, the teen star revealed she had slept with a cocaine dealer in exchange for drugs.
The 65-year-old shared that her parents almost turned her into the cops. The actress's misbehavior messed with everyone and everything around her. She began to lose jobs, and nowadays, the California native blames her addiction for throwing away acting opportunities.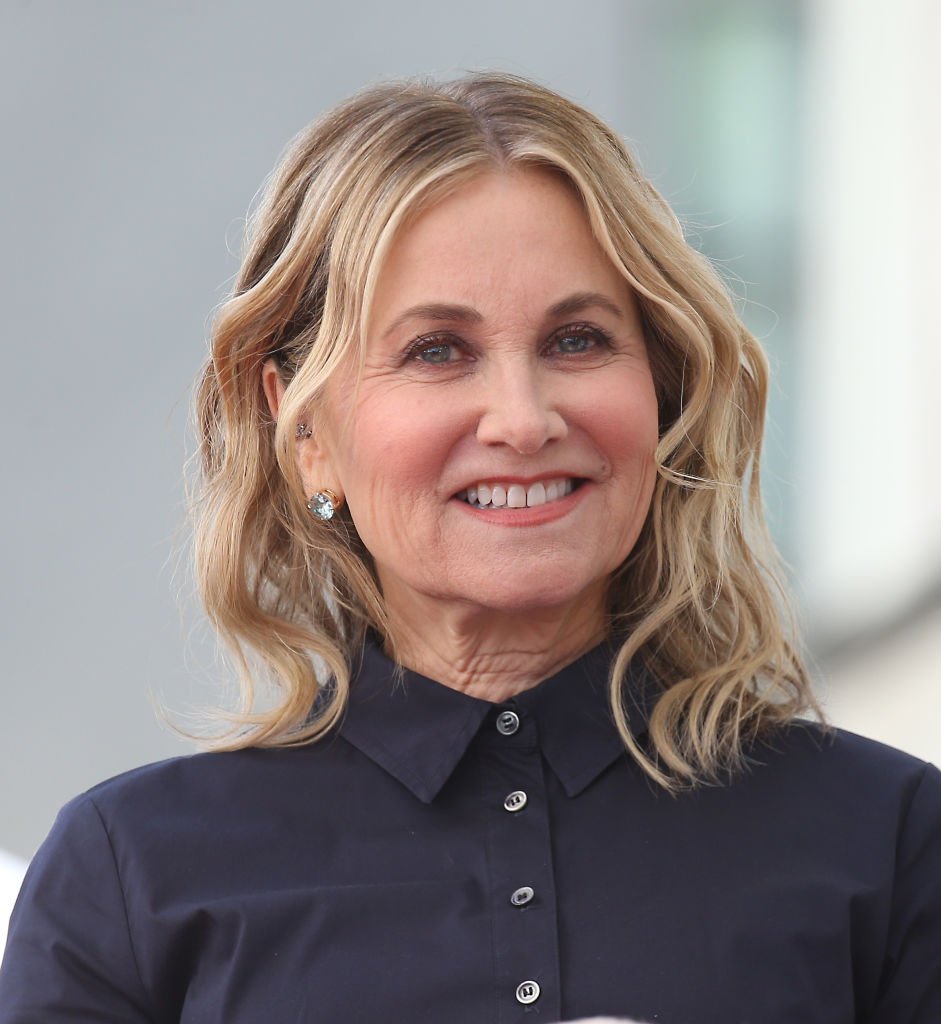 Maureen McCormick attends the ceremony honoring Sid and Marty Krofft with a Star on The Hollywood Walk of Fame held on February 13, 2020 in Hollywood, California. | Source: Getty Images
She'd often show up in meetings with producers "completely messed up." Maureen believes that everyone in the industry "knew that she was flaking out."
The "Brady Bunch" costar recalls how she blew on an audition with Steven Spielberg in which they were supposed to discuss a part in "Raiders Of The Lost Ark."
In the memoir, Maureen wrote about "how far drugs took her." She had abortions at 18, 19, and 20 years old.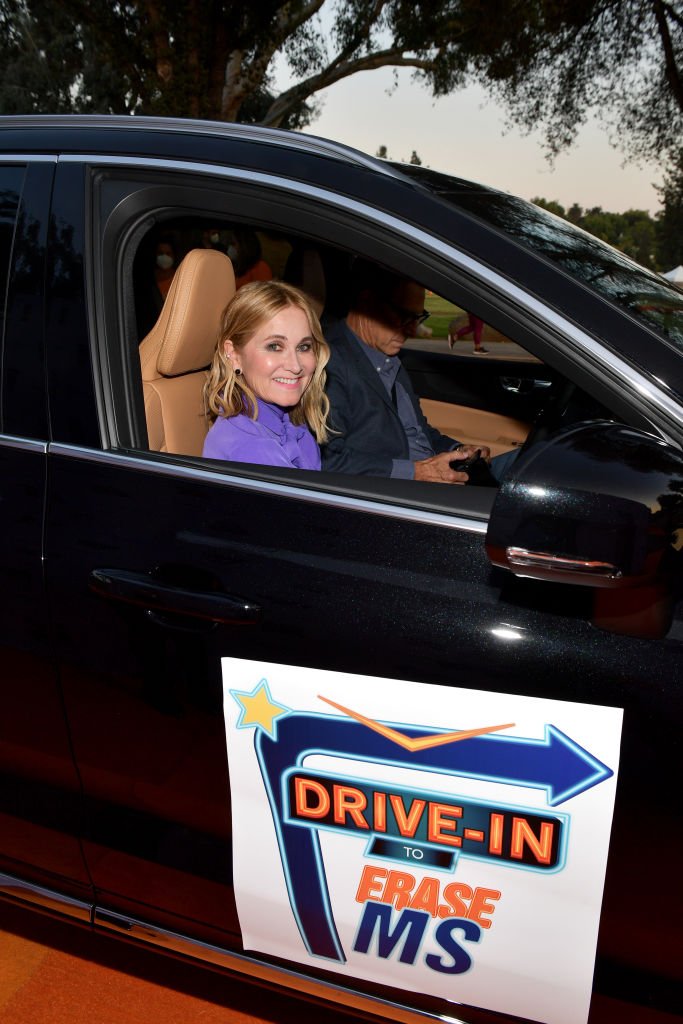 Maureen McCormick attends the 27th Annual Race To Erase MS: Drive-In To Erase MS at Rose Bowl on September 04, 2020 in Pasadena, California. | Source: Getty Images
SOBER LIFE
The actress told Us Magazine that she had her last straw when she met her current husband, Michael Cummings. They were dating, and one day he turned to her and said that if she decided to do drugs again, he'd leave her.
The actress revealed she woke up at that moment; she couldn't afford to lose anything else, let alone someone she loved and cared for.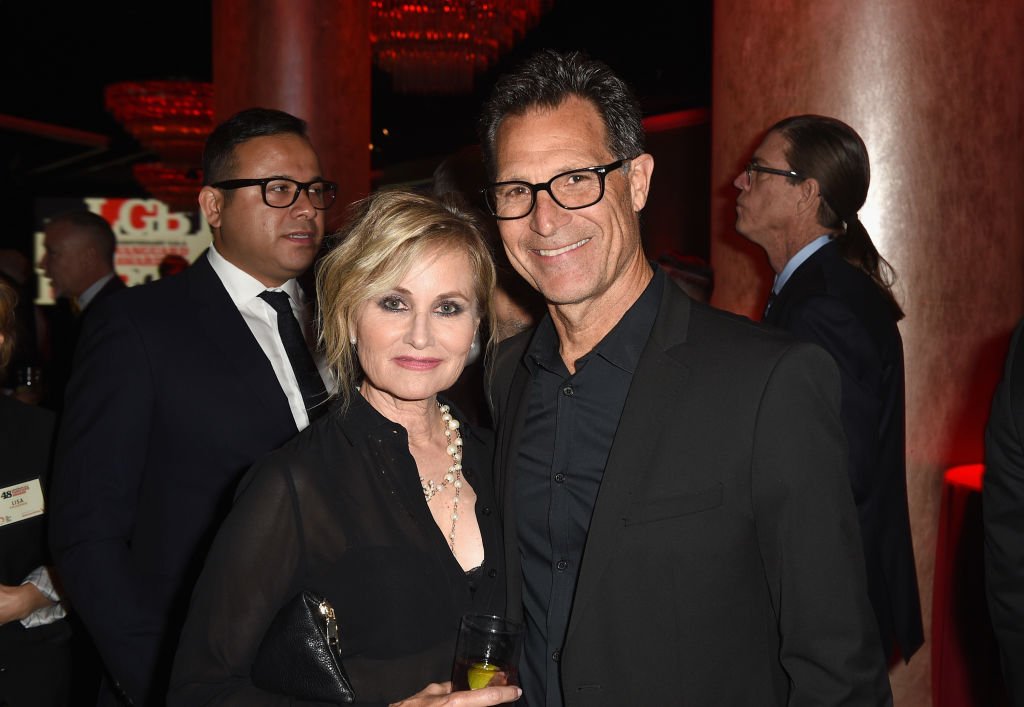 Maureen McCormick and her husband Michael Cummings attend Los Angeles LGBT Center's 48th Anniversary Gala Vanguard Awards at The Beverly Hilton Hotel on September 23, 2017 in Beverly Hills. | Source: Getty Images
In March 1985, Maureen and Michael Cummings tied the knot. Four years later, they welcomed their daughter, Natalie. Since then, the couple has been together, but the star revealed that marriage was the "hardest thing you can ever do." The couple's daughter, who is now 30, is a Yoga teacher.
Please fill in your e-mail so we can share with you our top stories!