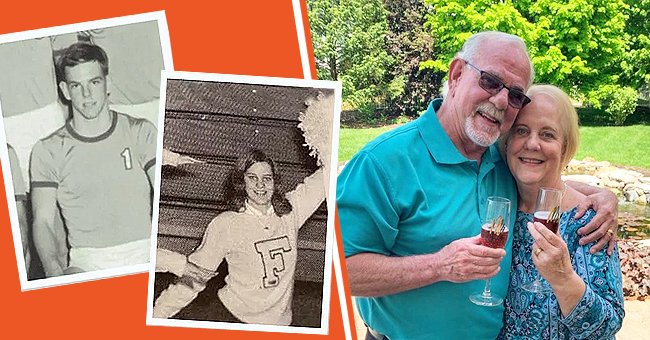 facebook.com/kimberley.h.andrews | twitter.com/indystar
Parents Force Teen Couple to Put Daughter up for Adoption, 51 Years Later She Finds and Reunites Them
When Joe Cougill and Donna Horn separated by force as teens, they didn't think they would end up together again one day. Fifty-one years later, they became husband and wife.
Joe Cougill and Donna Horn were the perfect pair that would have been the ideal popular pair in any high school film. He was a star quarterback, and she was a gorgeous cheerleader.
They weren't allowed to date, but their parents would allow them a quick ten-minute phone call every evening. Within those few minutes, Joe and Donna would profess their undying love for each other. "We were first loves," Joe said.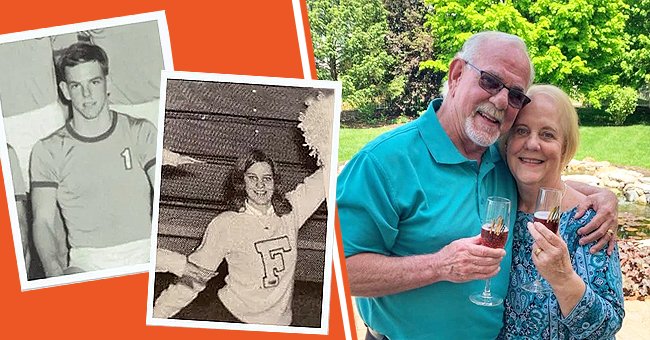 Joe Cougill and Donna Horn reunite after over five decades since they broke up. | Source: facebook.com/kimberley.h.andrews & twitter.com/indystar
Joe had a bright athletic career, and as much as possible, Donna supported him by attending every game. On some weekends, they would see each other and hang out at one of their homes.
Their two-year relationship was nothing short of beautiful, but it came to an abrupt end in 1967. When Joe got his driver's license, he knew he could drive his mom's station wagon.
"The seat folded right down," he shared. Months later, Donna found herself pregnant. The Cougill and Horn parents were very much involved and decided the fate of their children right away.
Joe's dad looked Donna's dad in the eye and said his son would do whatever the Horn family wanted him to. He said:
"If you want Joe to marry Donna, he will marry Donna. [...] If you want Donna to have the baby, Joe will support her. If you don't want him to be part of her life, Joe won't."
Sadly, Donna's father decided that the two would never speak to each other again. It was undoubtedly a painful heartbreak for both Joe and Donna, but there was not much they could do but keep the promise made to their parents.
Joe and Donna kept their promises for the next five decades. During those years, a lot had happened; specifically, Donna gave birth to their daughter on the same day as Joe's birthday.
Donna was devastated as she went into labor. The day itself reminded her of the man she loved, and to make matters worse, she saw Joe's mother in the same hospital.
Initially, Donna wasn't allowed to hold nor see her baby, but after the child was born, the nurse placed her in Donna's arms for 30 minutes. "That has haunted me," Donna said.
Years had passed, and neither Joe nor Donna heard from each other. Then one day in 2019, a woman named Laura reached out to Joe. She said:
"Hi Joe, I got your name from Donna. I don't know how to lob this to you, but I think you're my biological father. I don't want anything from you. I just want to find out where I came from."
Laura initially reached out to Donna's sister, thinking she was her biological mother, and as the truth unfolded, it turned out that Laura already knew of Joe. He was the uncle of her best friend's husband.
Laura helped Joe and Donna reconnect. At the time, Joe had been twice divorced, while Donna's second husband passed away from cancer. Once they started talking, they never stopped, and suddenly, they were in love all over again.
"We saw each other, and we hugged each other, and we cried," Joe shared. In May 2020, Joe and Donna did what they should have done a long time ago -- they got married.
It seems Joe and Donna are not the only young lovers separated by their parents. Previously, college sweethearts Jeannie Gustavson and Steve Watts reconnected after their parents meddled in their relationship because of race. Their love story is one for the movies.
Please fill in your e-mail so we can share with you our top stories!