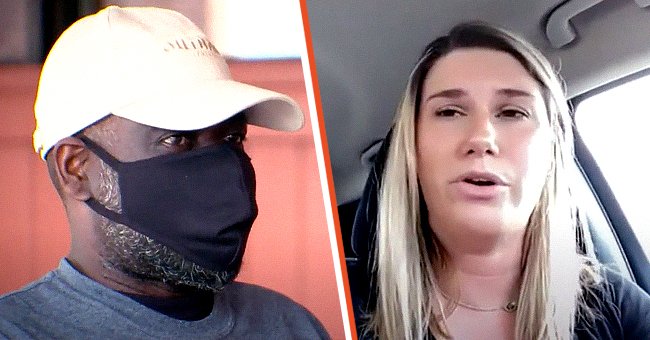 youtube.com/Wfaa8
Restaurant Owner Offers Job to a Man Who Was Homeless for 4 Years and Decides to Do Even More

Restaurant owner shows that there are still some good eggs that can see past racial differences and help one without expecting a reward. See how a woman offered a homeless man a job and decided to do more.
Despite the evolution of societies, many have chosen not to ignore the differences in races, which makes it an issue as they base their reactions on skin colors, instigating prejudice and discrimination.
In recent times, some others have proven to be genuinely humane, blurring their differences and showing love to their fellow man. Laura Hodges, a restaurant owner of Caucasian descent, falls into this category. Her services to a homeless Black man named Kenneth Smith offer an inspiring read.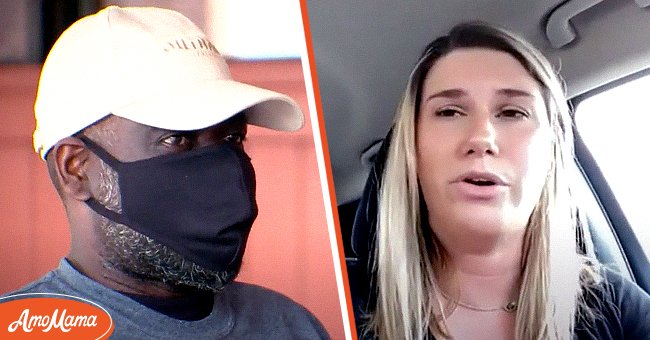 A picture of Laura Hodges and Kenneth Smith | Photo: youtube.com/Wfaa8
KENNETH SMITH'S HOMELESSNESS
Kenneth Smith once had a home. He went in and out of his apartment until four years ago when it became difficult to bear the cost of staying in the house.
He was evicted and became a homeless man in Fort Worth, who struggled to meet his target by saving regularly to afford some hours in a hotel room.
With such a condition, Smith would often feel depressed and was tempted to give up on life. The man was constantly bothered about his feeding, but thankfully, he fought to stay alive.
THE DISCOVERY
Less than a year ago, he took refuge in camping outside a restaurant called Outback Steakhouse. One fateful day, he encountered a lady, Laura Hodges, a mother of three, who showed compassion by presenting him with a hundred-dollar gift card.
This was after Hodges, the restaurant's managing partner, indicated a keen interest in his plight during a short conversation. She realized his predicament and offered help by giving him a job as a busboy.

A netizen's comment on the viral YouTube video | Photo: Youtube.com/Wfaa8
SMITH'S BEFORE AND AFTER
Since getting the job as a busboy, Smith has encountered tremendous change, which is evident in his attitude. He also keeps a positive mindset, a lot better and different from his time as a homeless man.
He works six days a week and is happy with the restaurant's steaks, admitting he often looks forward to tasting their incredible dish. Now he is full of life and has gotten another chance to dream of a future.
Smith intends to run a small restaurant of his own. While speaking to an interviewer, he gushed and said: "God is good, and if he could do it for me, he could do it for anybody else."

A netizen's comment on the viral YouTube video | Photo: Youtube.com/Wfaa8
The entire story has brought smiles to the faces of many readers, as Hodges did not only find Smith a job, she was concerned about his well-being and place of residence.
She knew it would take time before he secured an apartment, so she sought tips on low-cost housing from her online community. Rather than advice, many showed empathy and began donating. The donations racked more than $2000 in twenty-four hours.
Some on the internet also aired their views on the act of kindness, revealing that the world needs such acts often. This proves that amid the pandemic, many are willing to extend a loving hand.
Please fill in your e-mail so we can share with you our top stories!