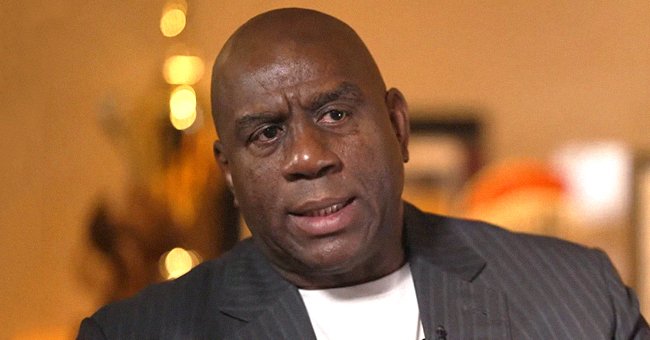 Youtube/CBS Mornings
Magic Johnson's Son EJ Was Forcibly Outed as Gay at 20 Then Left Church Parents Regularly Attended

EJ Johnson is proudly gay and isn't afraid to let people around him know. However, before achieving freedom, the young star faced one of the most challenging events of his life.
The 30-year-old has been making a name for himself in the entertainment and fashion industry. He may not have the incredible basketball skills of his well-known father, Earvin "Magic" Johnson, but he's a star in his own right.
EJ isn't the former LA Lakers point guard's only child. His mom, who's popularly known as Cookie, and dad, Magic, also have a daughter named Elisa Johnson. Here's more about him.
EJ Shares Magic's Striking Features
EJ, also known as Earvin Johnson III, has inherited most of Magic Johnson's genes. He truly is Magic's junior with his towering figure and facial features similar to the NBA legend.
While his dad gained prominence in basketball, EJ took the spotlight in fashion and television. The 30-year-old style maven is best known for appearing in "The Rich Kids of Beverly Hills" from 2014 to 2016.
Afterward, he starred in the reality show "EJNYC," which showed his adventures while living in Manhattan, New York City. His sister and his parents frequently appeared in the self-titled E! series.
EJ was born on June 4, 1992, and his mother's name is Earlitha "Cookie" Kelly. His parents tied the knot in September 1991 during a small private wedding ceremony in Lansing, Michigan.
Cookie is a woman of many talents; the multi-hyphenate is an entrepreneur, clothing designer, author, and philanthropist. She created CJ, a famous jeans line sold in luxury department stores for six years.
The entrepreneur and her husband are the founders of the Magic Johnson Foundation, where she serves on the board of directors. The foundation helps develop and fund programs aimed at preventing HIV/AIDS.
He was welcomed into the world during a difficult time in Magic's life. EJ's father announced in 1991, while his mother, Cookie, was pregnant with him, that he was HIV positive. Fortunately, EJ and Cookie tested negative for the virus.
The 30-year-old is quite tall, with a height of 6 feet, 2 inches. Compared to his father, EJ is just seven inches shorter than Magic. EJ has two siblings, one of whom his father and mother adopted in 1995. His parents adopted the child, Elisa Johnson, when she was three days old.
His other sibling is a child Magic fathered with a woman named Melissa Mitchell when his parents had broken up. The child was born on February 20, 1981, and they called him Andre.
EJ studied hospitality with a focus on design and event planning at New York University. Regarding his profession, he's an actor, TV personality, and socialite. He made appearances on Fashion Police and "Real Husbands of Hollywood" with Kevin Hart.
In 2014, he launched a now-defunct fashion blog and moved on to pursue a career in acting. He has since landed roles in "Without Love" and the animated comedy series "The Proud Family: Louder and Prouder" revival.
In an Instagram post, he voiced Michael Collins in the series and expressed how delighted he was, and described the character as "Witty, fabulous glamorous and a force to be reckoned." His father also shared on social media how proud he was of EJ's role in the series.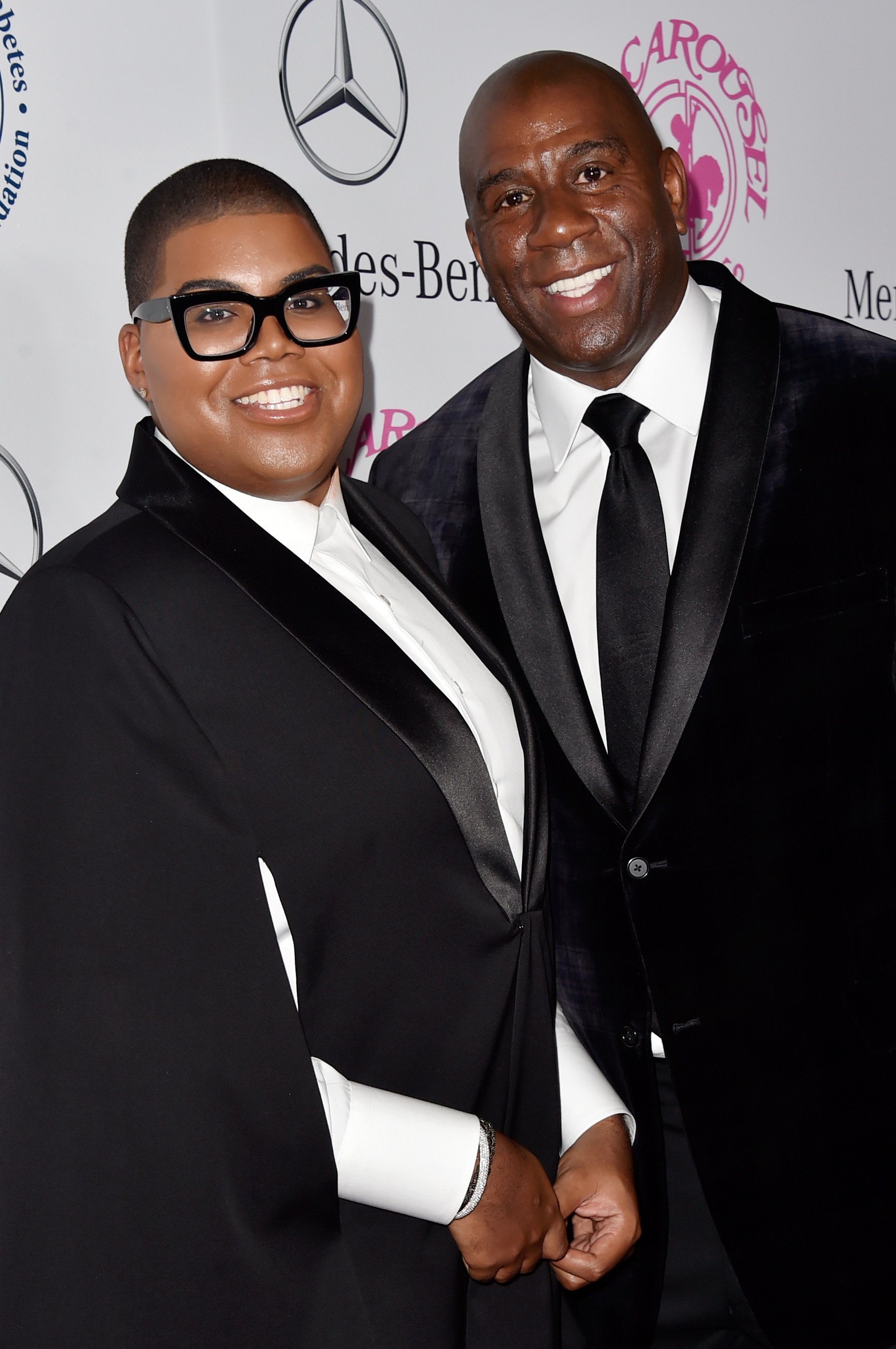 EJ Johnson and his father Magic Johnson at the 2014 Carousel of Hope Ball on October 11, 2014 in Beverly Hills, California | Source: Getty Images
A Sad Portrayal
After working on the reality show "EJNYC," EJ shared that he was stunned about being portrayed differently in his self-titled show. In a 2017 interview with The New York Times, he said he does not recognize himself in the show, saying:
"It was sad. It was, like, this is supposed to be my show and my moment, and it wasn't what I wanted at all. I mean, I looked good, but that was just me doing me."
EJ's disappointment led to a clash with the show producers, who were all worried about him being a "relatable" TV personality. The reality show lasted for only six episodes.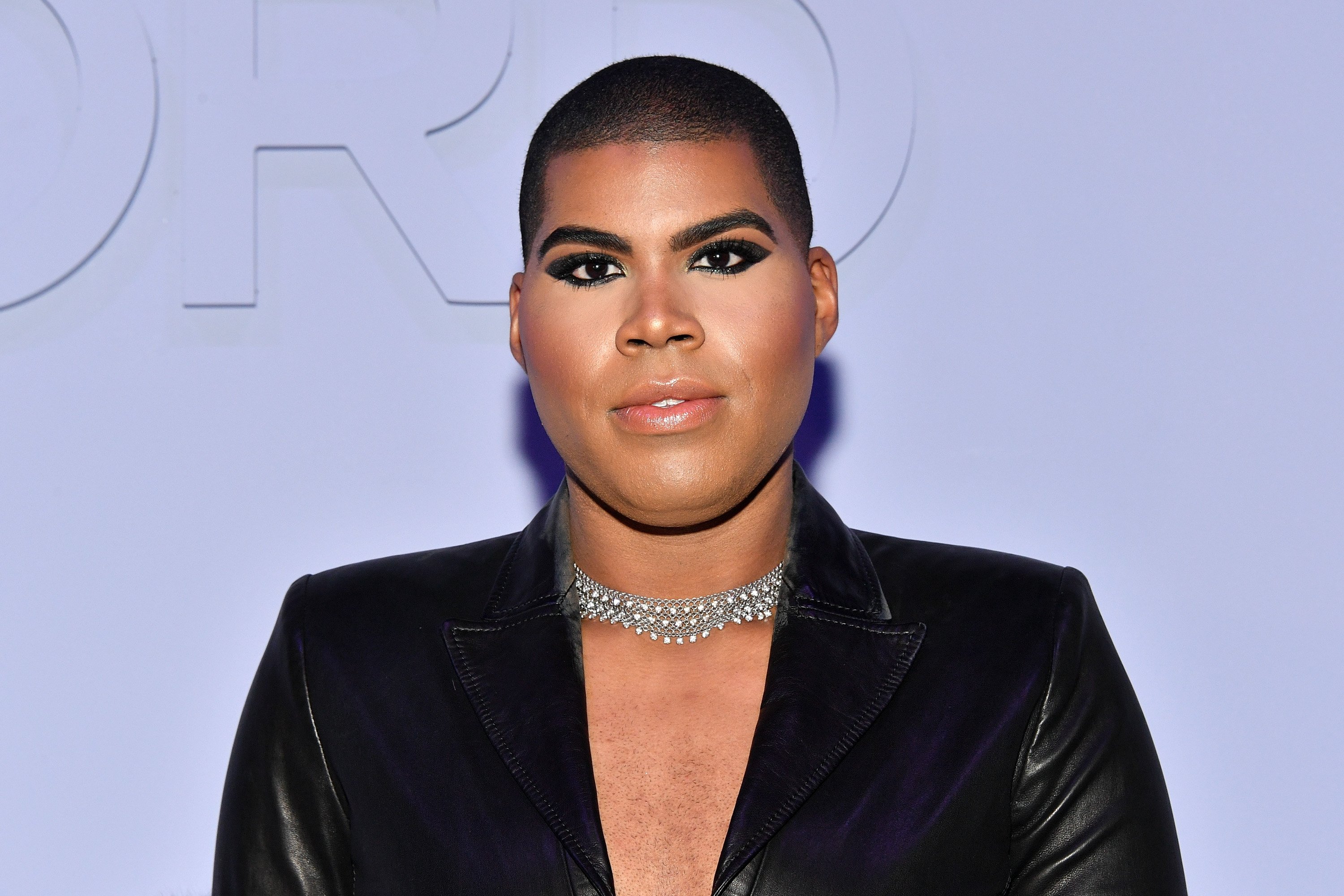 EJ Johnson at the Tom Ford Women's Fall/Winter 2018 fashion show during New York Fashion Week on February 8, 2018. | Source: Getty Images
Leaving Church
A wealthy lifestyle and media mileage have been a privilege for EJ. However, there was a point in his life when he could not express himself. He revealed he stopped attending church as a result:
"I remember sitting there in sermons and hearing some less than reputable things about homosexuals."
According to the TV star, he attended the West Angeles Church of God in Christ with his family. His parents, Cookie and Magic, are among the star congregants in the church.
EJ's Coming Out Story
EJ already knew he was different at a young age. He discovered his interest in high fashion when he was four or five, playing in his mother's closet and exploring the names of his mom's luxurious bags.
He drew stick figures holding Louis Vuitton bags during an arts and crafts session with his sister. He also gained an early understanding of gay culture through his father's HIV advocacy.
At 15, his mom caught him staring at boys while having a vacation in Hawaii and initiated the conversation. However, Johnson wasn't sure what his sexuality was at the time.
When 17-year-old EJ was about to leave for New York University, he came out to both parents. Magic became wary of the stigma that surrounded gay men, while Cookie felt conflicted.
Magic also warned his son about how difficult his life would be as a gay man since few people embraced that idea. Despite the initial reactions, EJ's parents have supported his decision.
EJ remembered his dad walking into his room and telling him they would get through it, although he needed some time to adjust. Both cried during their heartwarming conversation.
During an appearance with his mother on the "Red Table Talk" in 2018, EJ's mom detailed how it "was a little tough" when he came out. Cookie said this was because, at first, EJ's father was not supportive. EJ's dad opened up about his son coming out in an interview with Variety in 2022 and spoke about how he changed his mind.
Magic said as he got older and his wife talked to him, he realized he couldn't judge EJ but had to accept him for "who he was and who he wanted to be." He revealed that he also noticed his son's pride during that time, which Magic said he got from him.
Exposing EJ's Dating Life
In 2013, EJ faced a crisis when TMZ publicly exposed his sexual orientation against his will. The young star was spotted at a club on the Sunset Strip holding hands with his boyfriend.
Many people were buzzing about his sexuality. The then 20-year-old socialite ignored the situation until the tabloid called his father for comment.
Magic commented positively, declaring his pride for his son. Shortly after, EJ set himself in an interview with Howard Bragman, a public relations veteran with a YouTube show on gay issues.
EJ's Thoughts on Transitioning
During his interview with Bragman, EJ opened up about his sexuality and said he is celebrating and working with it to his advantage. Since coming out as gay, numerous tabloids presumed he would be transitioning genders.
The tabloid presumptions come after EJ was spotted wearing gender-neutral clothes. In 2019, EJ asserted he has no plans to transition as he is comfortable in his skin and body.
EJ has described himself as "gender-fluid," meaning he does not conform to traditional gender-based roles or fashion. His unique form of expression regularly sees him dressing in daring yet stylish outfits.
Fashion and Weight Loss
EJ has taken acting classes since his stint as a reality TV star. He has also considered launching a fashion line since the industry has embraced androgynous fashion.
With EJ's note-worthy fashionable outfits, his incredible weight loss transformation is also noticeable.
EJ was spotted in New York City wearing a show-stopping ensemble. He donned a white Calvin Klein sports bra, a black and glittered mesh blouse, biker shorts, and trendy sneakers.
A few years ago, he donned a "Boudoir Barbie" costume inspired by socialite Paris Hilton. The outfit was complete with a sheer pink hooded robe with fur hemlines, a diamond choker, and a bedazzled hair clip.
With EJ's note-worthy fashionable outfits, his incredible weight loss transformation is also noticeable. He underwent gastric sleeve surgery in August 2014 and has since lost 180 pounds.
Staying active and eating in moderation has helped EJ Johnson maintain his impressive weight loss. He also revealed that he does pilates four times a week with the help of a trainer.
He also eats food in small portions throughout the day instead of eating large meals while seated at the table. Besides working out, EJ also enjoys dancing to help burn calories.
Is EJ Dating Anyone Now?
There has been much speculation about whether EJ is in a relationship with former "Love & Hip Hop Hollywood" star Christopher Milan. The rumors were sparked after EJ and Christopher were seen having lunch together in 2017. However, Christopher is reportedly dating beauty influencer and trans reality star Lauryn England.
According to reports, EJ is currently single. The 30-year-old has expressed various reasons why his relationship status hasn't changed. He revealed that "it's always been a struggle," and he's usually never sure if the person he's dating is there for him or trying to date his dad.
He said he tries to separate the opportunists from the men who want commitment. EJ noted some of the men he meets never stick around "for the real relationship part" and just want to "ride the wave...go out and have their picture taken."
Please fill in your e-mail so we can share with you our top stories!