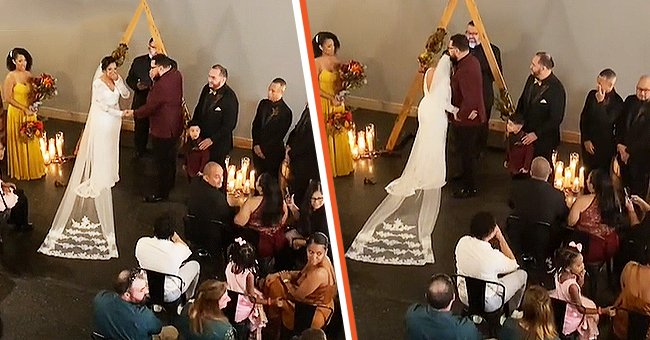 tiktok.com/@checarodriguez
Bride Breaks into Tears during Wedding after Spotting Grandparents She Hadn't Seen in 10 Years
Checa Rodriguez least expected her grandmother to attend her wedding after being unable to secure travel documents. So when her grandmother entered the wedding ceremony hall, Rodriguez broke down in tears.
Weddings are a time for celebration with friends and family, where the bride and groom get to say their "I do's" before the people they love most.
Naturally, the couple would want their relatives to be in attendance, but it is not always possible due to different circumstances.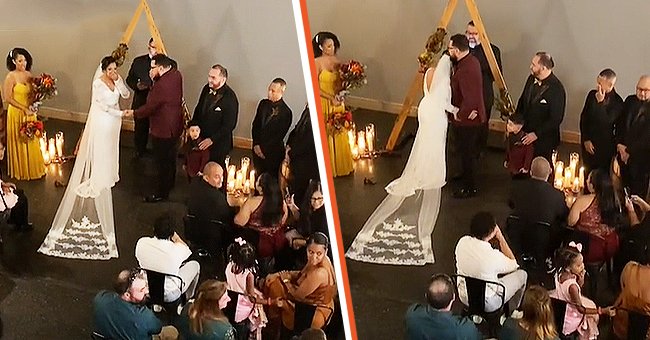 Checa Rodriguez surprised when her grandparents came during the wedding. | Source: tiktok.com/@checarodriguez
Such was the case for Checa Rodriguez, who had not seen her grandparents in ten years. According to the bride, she moved to the US in 2011 and only visited home once the same year for an emergency.
Her grandmother, however, could not travel due to a lack of documentation. So when Rodriguez was going to get married, her grandmother could not attend.
However, during the ceremony itself, and while Rodriguez was at the altar, her grandparents quietly entered from the back of the room and surprised their granddaughter.
As soon as Rodriquez saw them, she broke down in tears and could not believe her eyes. It turned out that her aunt learned that her grandmother's papers were already being finalized.
Not all grandchildren get the chance to be close to their grandparents, but often when it happens, their relationship becomes stronger.
"She had the final appointment to get her stuff done, and they figured out a way to get them done quick enough for her to make it to my wedding," she said.
Rodriguez had no idea that her grandmother would make the ceremony or even be allowed inside the country, which made it a complete surprise.
The special moment was documented and posted on TikTok, even featuring the bride's grandmother in a face mask. Several users also commented on the viral clip, sharing how emotional they were while watching. One comment read:
"Wasn't even halfway through the vid and started sobbing. I would've ran down to hug them."
Not all grandchildren get the chance to be close to their grandparents, but often when it happens, their relationship becomes stronger. Brittany Yost was among the lucky kids to have bonded with her grandfather, Rev. Ronald Adkins.
She even wanted him to officiate her wedding when the time came. Sadly, Adkins passed away about a year before Yost walked down the aisle.
So when the wedding ceremony took place, she was surprised to hear her grandfather's voice pronouncing her and the groom as husband and wife.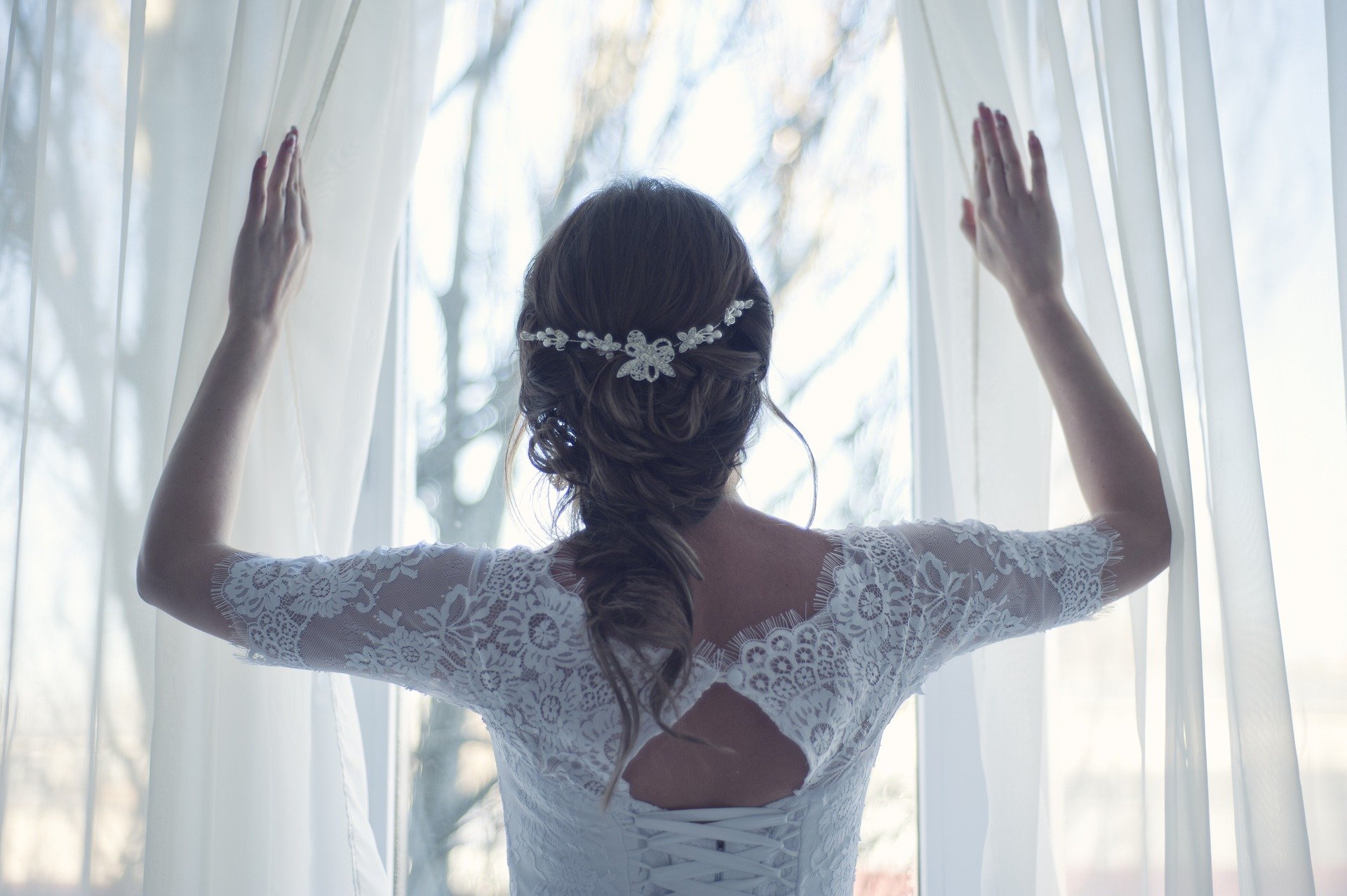 A bride in a lace wedding gown standing by a big window. | Source: Pixabay
"When I first heard a voice over the speaker, I knew immediately who it was. My heart shattered, but I felt so much joy and happiness through all the tears," she shared.
Sadly, not all weddings turn out to have a happy ending. For Ryan Dixon, the marriage didn't even get to happen as his fiancee passed away right before the celebration.
Instead of reading his vows in front of her by the altar, he ended up reading them at her funeral. Although grieving, Dixon considers himself lucky to have had her in his life.
Please fill in your e-mail so we can share with you our top stories!