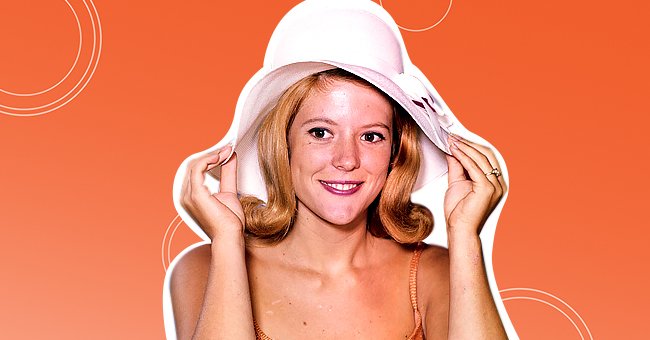 Getty Images
Meredith MacRae Died at 56 Survived by a Daughter Who Is Now Grown & They Look Nothing Alike
Meredith MacRae, the actress, and singer walked the earth for over five decades before passing on. She left behind a daughter who is upholding her mom's legacy in her own way.
Entertainment icon Meredith MacRae starred in some of the most renowned movies of the early noughties, solidifying her name as a Hollywood legend.
While pursuing her showbiz career, the actress also strived to build a successful personal life. She tied the knot at least three times and had a daughter to show for it.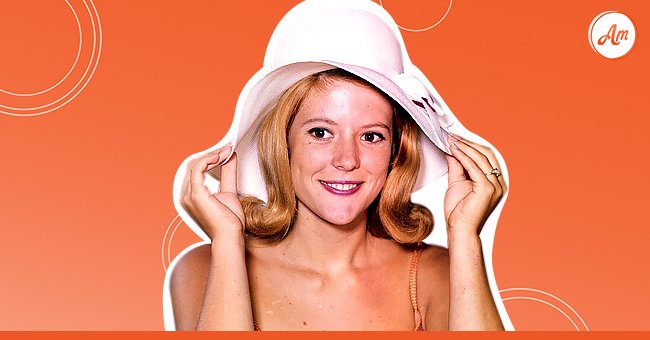 Picture of Meredith MacRae on "My Three Sons" | Photo: Getty Images
MacRae's daughter, whom she welcomed during her second marriage, remains the songstress' only child. Notably, their biological relationship and familial ties are all the connections between the two women, who looked nothing alike nor followed the same career paths.
MACRAE'S CAREER AND STARDOM
She is best known for her role as Sally Morrison on "My Three Sons," MacRae was an established showbiz figure even before landing the breakthrough role.
She forayed into the arts in the mid-fifties, gradually making a name for herself before eventually becoming the Sally roleplayer for three seasons. The Texas native snagged another major role in the CBS sitcom, "Petticoat Junction," where she played Billy Jo Bradley.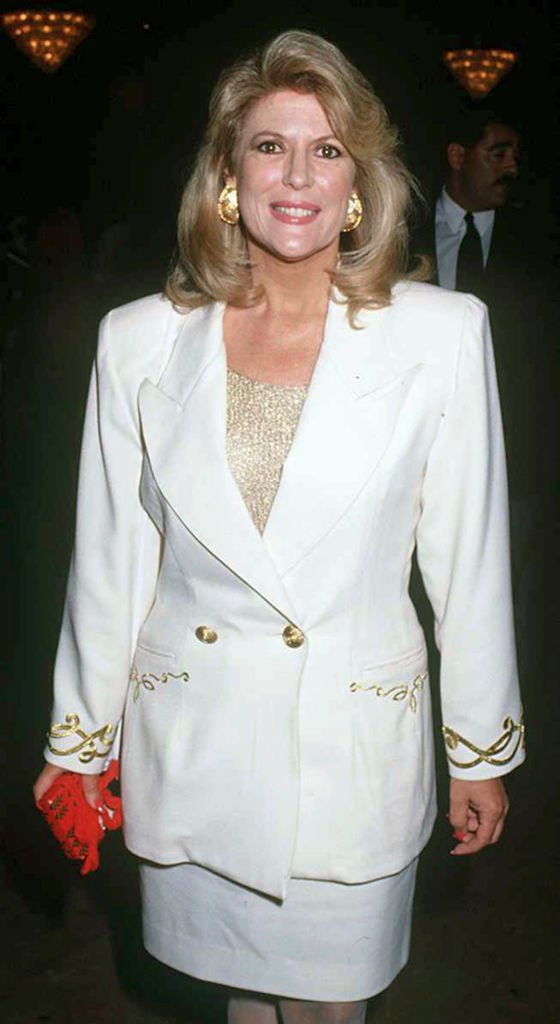 American actress and singer Meredith MacRae (1944 - 2000), 1992. | Photo: Getty Images
She went on to make appearances in "Bikini Beach," "Norwood," "Magnum," "Fantasy Island," "The Census Taker," and several game shows, fast-tracking her rise to stardom.
Aside from acting, MacRae also explored the world of music, releasing the single "Image Of A Boy" in 1964.
In the eighties, the star took a step back from the movie scenes, opting to make a career in live TV. She hosted various interviews on "Mid-Morning LA," which eventually earned her a local Emmy.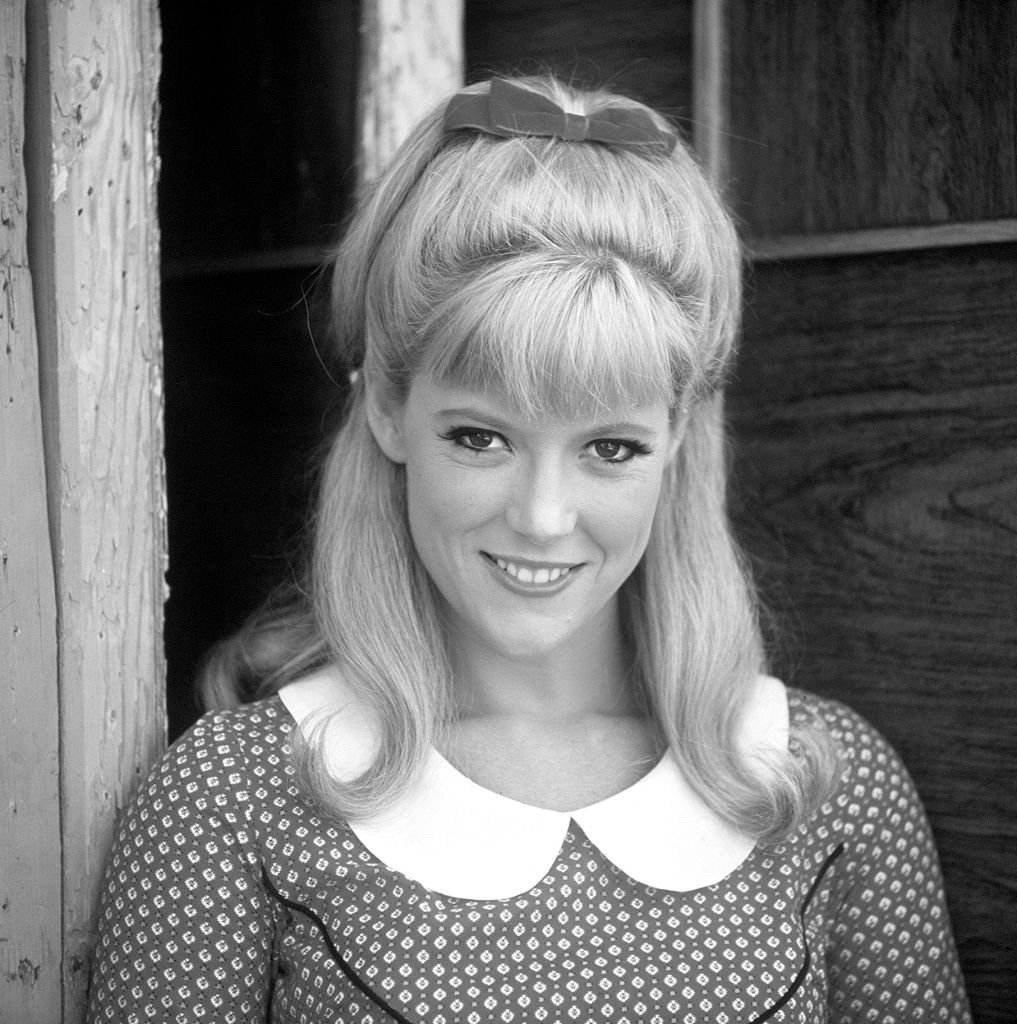 Meredith MacRae, cast member on the CBS television series "Petticoat Junction," is photographed in 1969 in Los Angeles | Photo: Getty Images
BORN INTO FAME
Meredith MacRae landed on the planet in May 1944 in Houston, Texas. She grew up with her parents, Gordon and Sheila MacRae, both entertainers, and nurtured her interest in the arts.
The star's mom, Sheilla, was an actress, with credits in movies like "The Honeymooners" and "I Love Lucy." Also, originally stationed with the Army Air Corps, MacRae's dad later pursued an acting career, snagging major roles on "Oklahoma" and "Carousel," among others.
Gordon and Sheila also dabbled into the music scenes, famously releasing the "Our Love Story" album for Capitol Records in 1960. Growing up with famous parents, it didn't take long for MacRae and her three siblings, including Heather MacRae, to embrace similar career paths.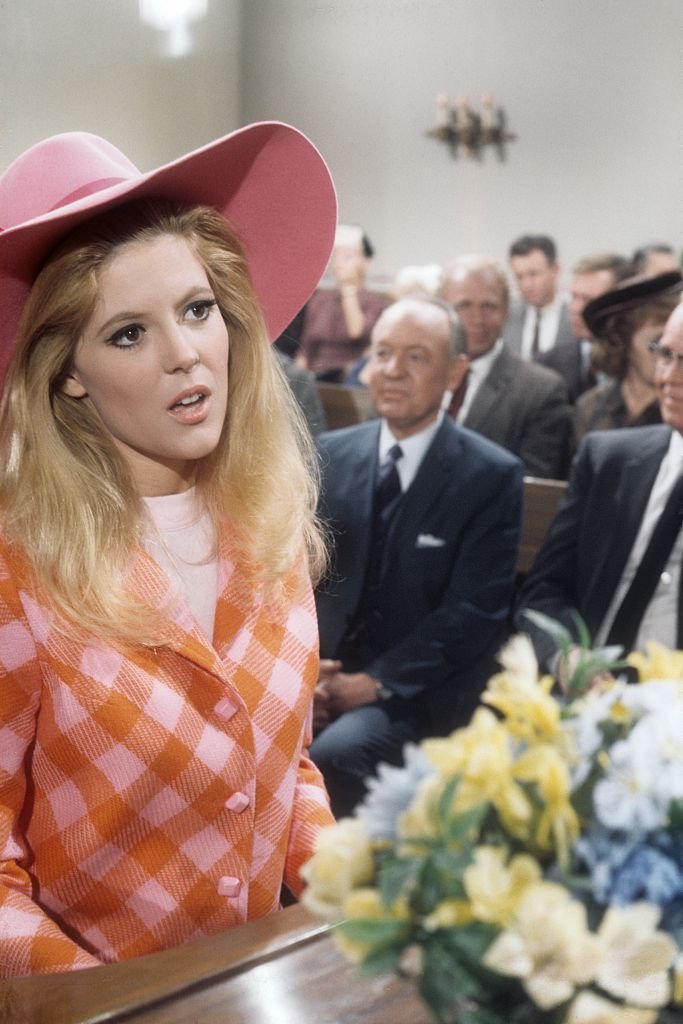 Meredith MacRae performs on the TV show "Perry Como's Kraft Music Hall" in New York circa 1961 | Photo: Getty Images
GROWING UP AS A MACRAE
During a 1990 interview, the actress opened up about her childhood and how it was like growing up with famous parents. She admitted the experience had its perks, including privileges like wealth, travel, and fame.
However, with all the glitz and glamour came some downsides that proved really difficult for a child to endure. She explained:
"When you have to share your parents with the public, that's not easy for a child. I can remember going out for dinner and people coming up to my parents for autographs."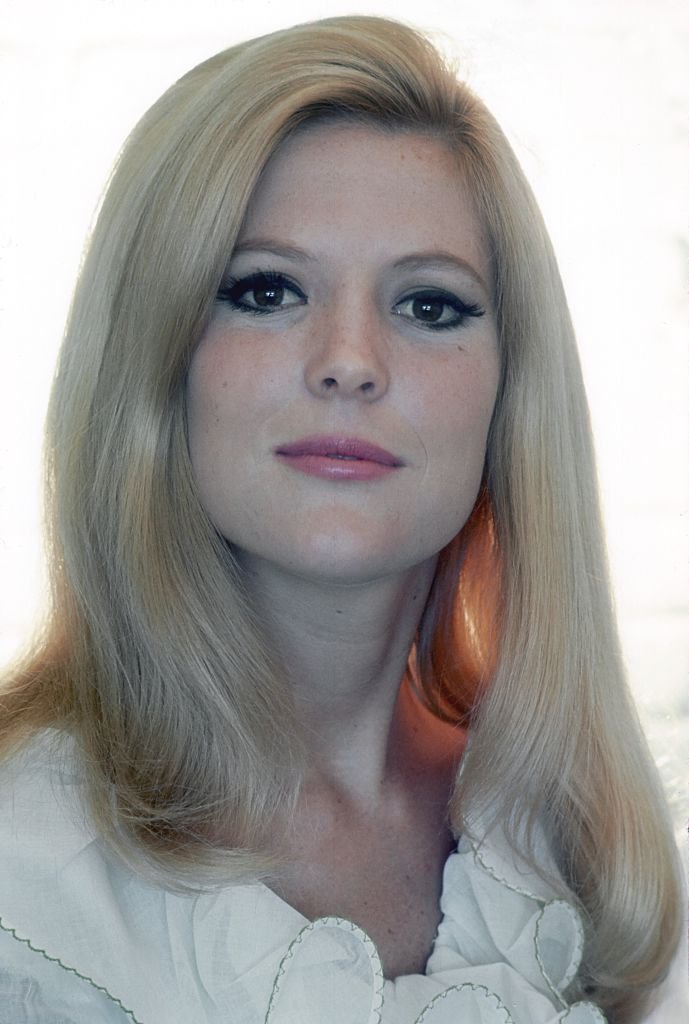 Meredith MacRae poses for a portrait in New York circa 1961. | Photo: Getty Images
The encounter often left her cranky and wishing to be anywhere else but there. While those experiences may have been easy to work around at some point, her dad's alcoholism made it more complicated.
Some of her worst memories involved watching her dad get arrested for drunk driving and having to face the resulting mockery at school the next day after it made headlines.
ENDURING A TROUBLED ADULTHOOD
If the hardships of her childhood were not daunting enough, MacRae faced more trouble in her personal life as she grew into adulthood and became a famous star herself.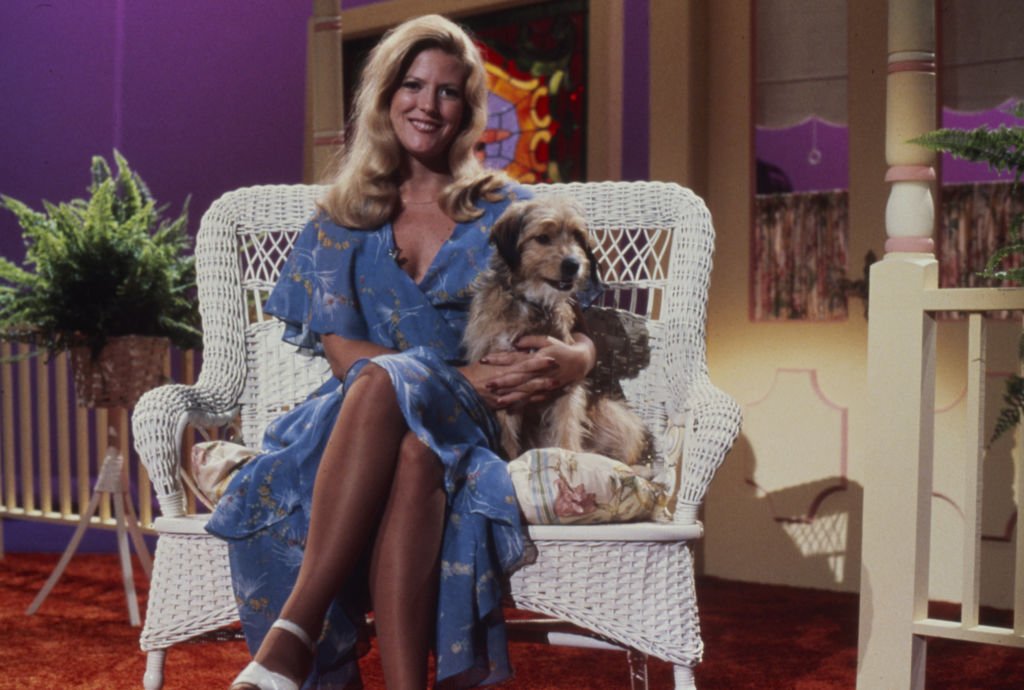 Meredith MacRae on the ABC tv special "The Phenomenon of Benji." | Photo: Getty Images
In 1964, she married former MGM president Richard Berger. Their marriage was short-lived, ending only four years later, with no offspring in tow.
Following her 1968 divorce, MacRae hit it off with actor Greg Mullavey. The pair dated briefly before tying the knot in 1969. Their marriage yielded a daughter, Allison, whom they nurtured together until their divorce in 1987, marking the end of their 18-year union.
Following their divorce, MacRae was forced to raise her daughter as a single mom, struggling to beat the societal stereotypes. The legend did a good job at that while staying at the top of her career.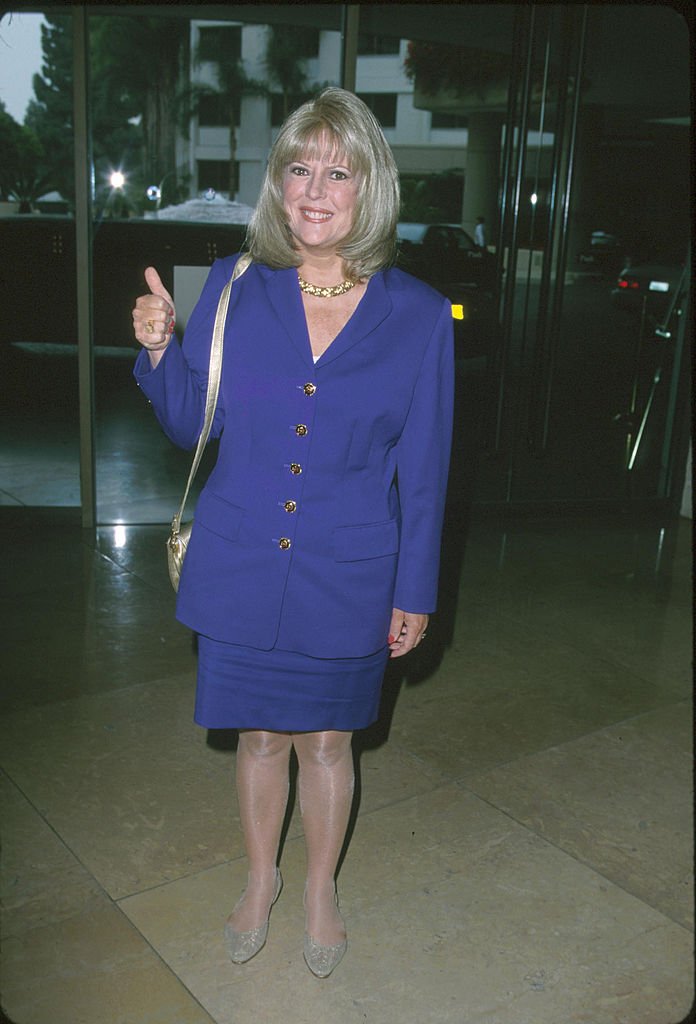 Meredith McRae during the 23rd Annual Crystal Awards at Beverly Hilton Hotel | Photo: Getty Images
In 1995, she walked down the aisle again, becoming wife to business executive Phil Neal. The duo remained a couple until death came calling in 2000.
CANCER BATTLE AND DEATH
MacRae began experiencing short-term memory losses and vertigo in her mid-fifties, which doctors initially dismissed as perimenopause.
As the months progressed, her condition worsened, accompanied by severe headaches. Following further medical investigations, the game show host was diagnosed with stage four brain cancer.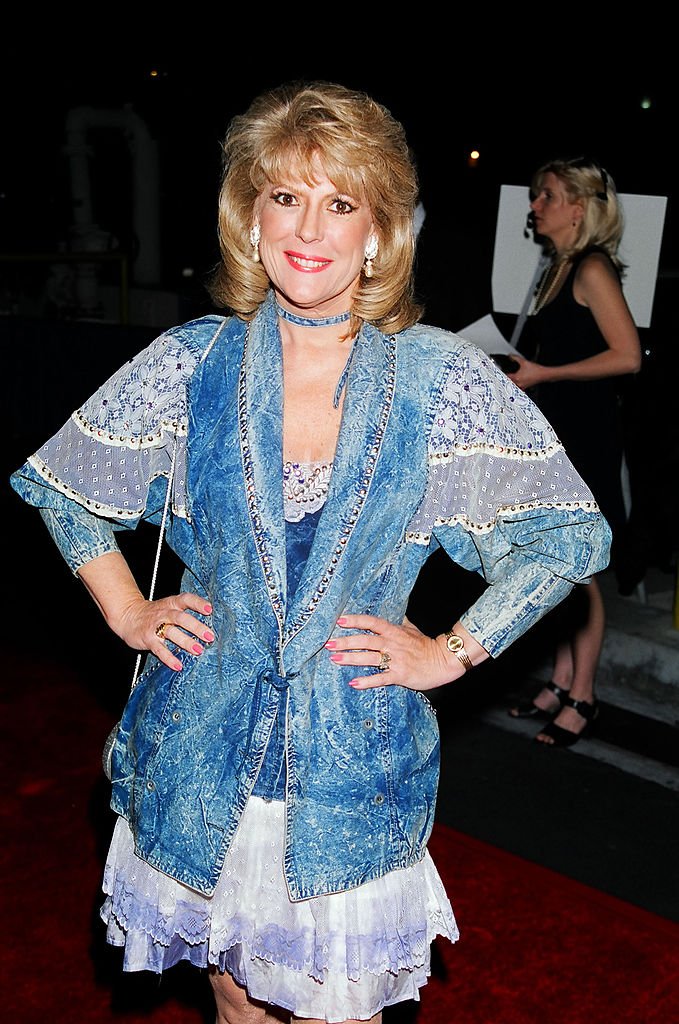 Meredith MacRae during 1996 MTV's Launch Party for TV Land at Paramount Pictures in Los Angeles, California, United States. | Photo: Getty Images
She underwent surgery in January 1999 to remove a tumor from the right side of her brain. Despite receiving an excellent prognosis at the time, she eventually lost the battle with cancer at the age of 56.
MacRae died from complications of brain cancer on July 14, 2000, in her Manhattan Beach home. She was survived by her husband, stepchildren, and her only biological child Allison Mullavey.
ALLISON LOOKS NOTHING LIKE HER MOM
Decades after her death, MacRae's daughter, Allison Mullavey, is all grown up and remains the only offspring of both her parents. Despite having a famous family background, Allison lived a life away from the spotlight and never pursued a career in showbiz.
Her appearance on the social media pages of relatives has put the woman in the public eye on occasions. A Facebook post from August 2021 showed MacRae's daughter enjoying lunch with her dad, Greg Mullavey, and renowned videographer Judy Spizer.
The picture showed the woman all smiles as she posed beside the two icons. She looked beautiful, proudly rocking a "We Can Survive" slogan T-shirt and black curls, a direct contrast to her mom's signature blonde locks.
Please fill in your e-mail so we can share with you our top stories!