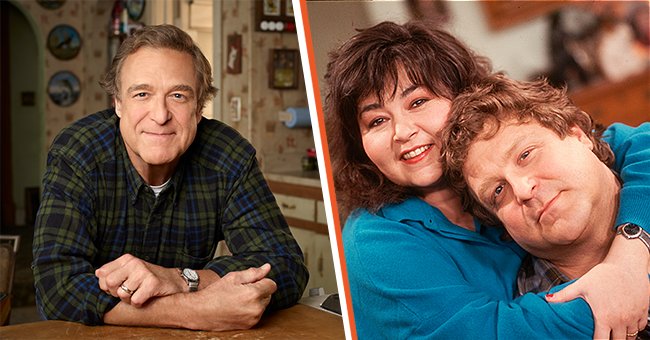 Getty images
John Goodman 'Can't Trust' His Memories about Dad Because of '30 Good Years Erasing the Tape'
The cameras love John Goodman, and for years, the audiences were insatiable for his expansive, warm, and funny on-screen character in "Roseanne," unaware of the reality of his tragic private life and his struggle with depression and alcoholism.
Born in 1952 in St.Louis, John Goodman was the second child of Virginia, a waitress, and Leslie, a postman, but at only two, his father passed on, leaving behind a pregnant wife and two young children.
After his father's demise and his brother, who was 14 years his senior, moving to college, Goodman became withdrawn and lonely. Life at home was almost unbearable, as his mother worked all the time to support her young family.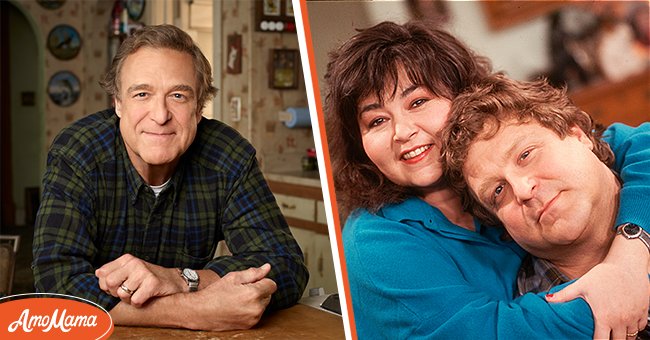 Left: "The Conners" stars John Goodman as Dan Conner. Right: Roseanne and John Goodman on the show "Roseanne." | Source: Getty Images
To deal with his loneliness, Goodman turned to food for comfort, and soon after, he began putting on weight. An activity he did to help him cope with his problems became a source of misery once he was at school.
Things were bad at home but even worse at school. Misery accompanied him in the form of bullies, who would poke fun at him for being overweight. Things, however, started looking up for young Goodman when he joined the Boy Scouts.
He says that being part of the organization gave him the comradeship and structure he had craved for so long. As a form of pass time, he loved reading comic books and listening to the radio.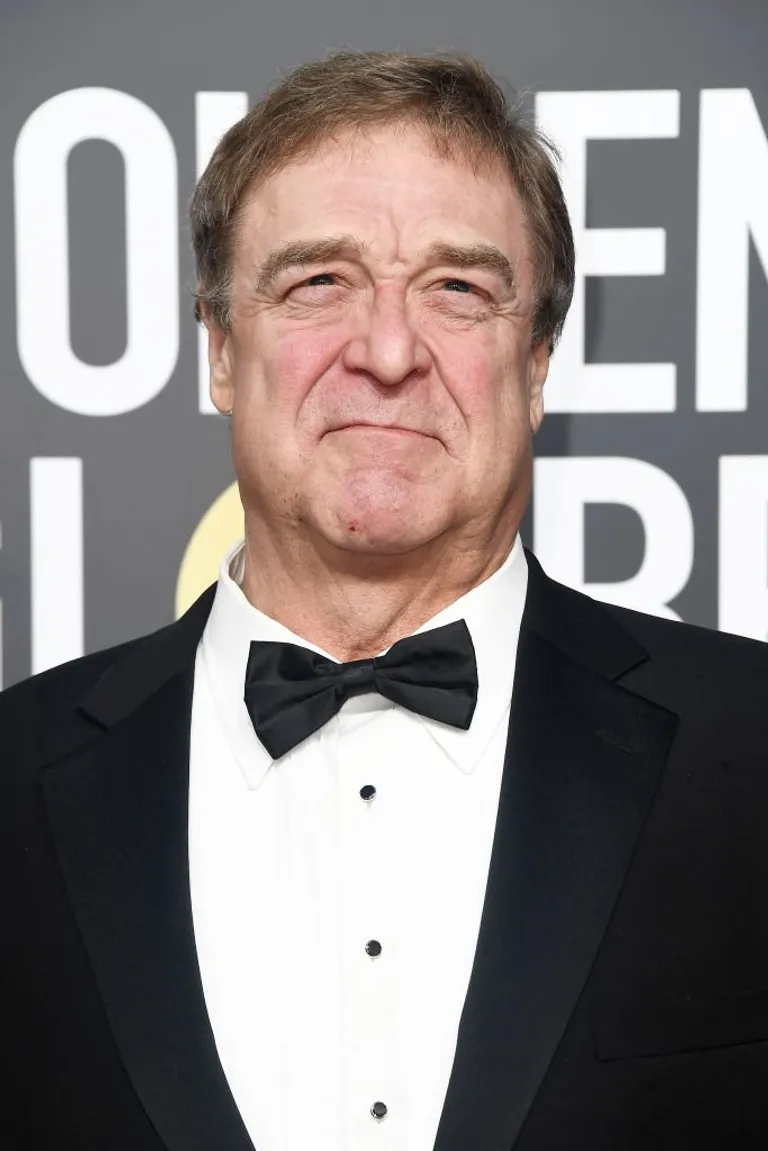 Actor John Goodman attends The 75th Annual Golden Globe Awards at The Beverly Hilton Hotel on January 7, 2018 in Beverly Hills, California. | Source: Getty Images
TRYING HIS LUCK AT FOOTBALL
When he came of age, he joined Affton High School. He was an excellent football player, but he also dabbled in theatre. A scholarship to Southwest Missouri State University saw him continue to pursue his dream in football.
But an injury crushed his dream of becoming a professional football player, and by design, he turned to drama and theatre, graduating in 1975. Soon after graduation, he was off to New York to become an actor.
Like many before him, he took on an untraditional roster of penniless jobs, trying to make ends meet. He worked as a waiter and bartender, as well as small voice-over performances and commercials.
In 1978, he joined the likes of Bruce Willis, Dennis Quaid, and Kevin Kline in "Loose Ends," but the broadway production failed at exciting the audiences.
As luck would have it, his career started building serious momentum in the early '80s, when he began appearing on several films and television shows such as "Eddie Macon's Run" and "Face of Rage."
However, his first significant role was in "True Story," then in "Raising Arizona" alongside Nicolas Cage. The following year, Goodman landed a role that would give him worldwide recognition as Dan Connor in the TV sitcom "Roseanne."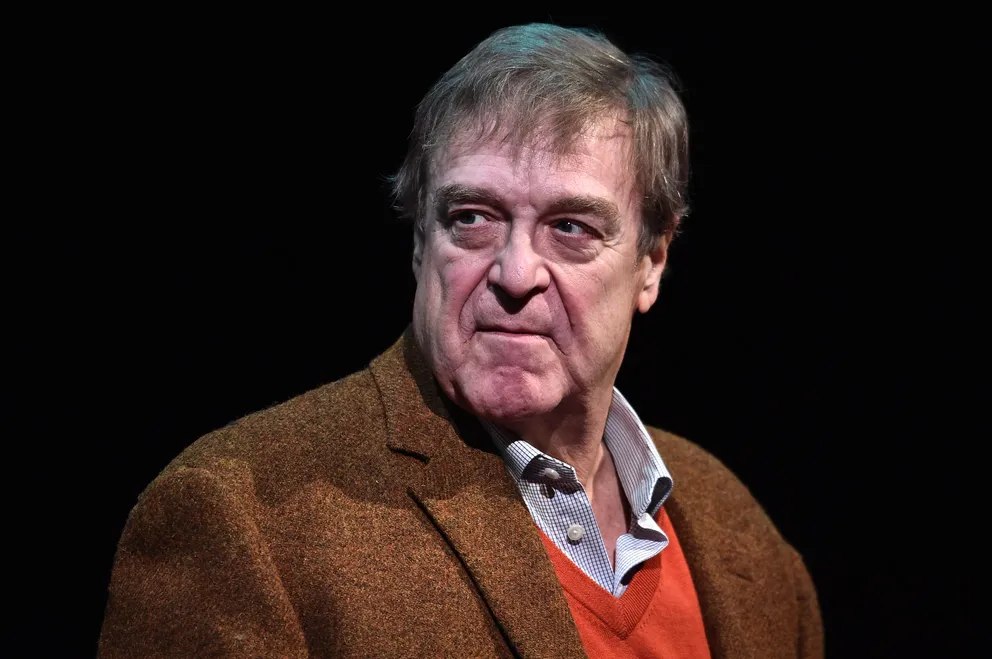 John Goodman attends SAG-AFTRA Foundation Conversations: "Black Earth Rising" at The Robin Williams Center on January 22, 2019. | Source: Getty Images
Goodman would also reprise his role in the "Roseanne" spin-off named "The Conners," following the cancellation of "Roseanne" in May 2018.
In the years that would follow, Goodman would make a successful career for himself in film, and he wore many hats. From the stubborn Fred on "The Flintstones" to the lonely detective on "One Night At McCool's."
A LOVE FOR THE BOTTLE
But away from his bustling on-stage career, his personal life had taken a drastic turn. He was drinking, maybe a little too excessively, and it was beginning to take a toll on his career and his family life.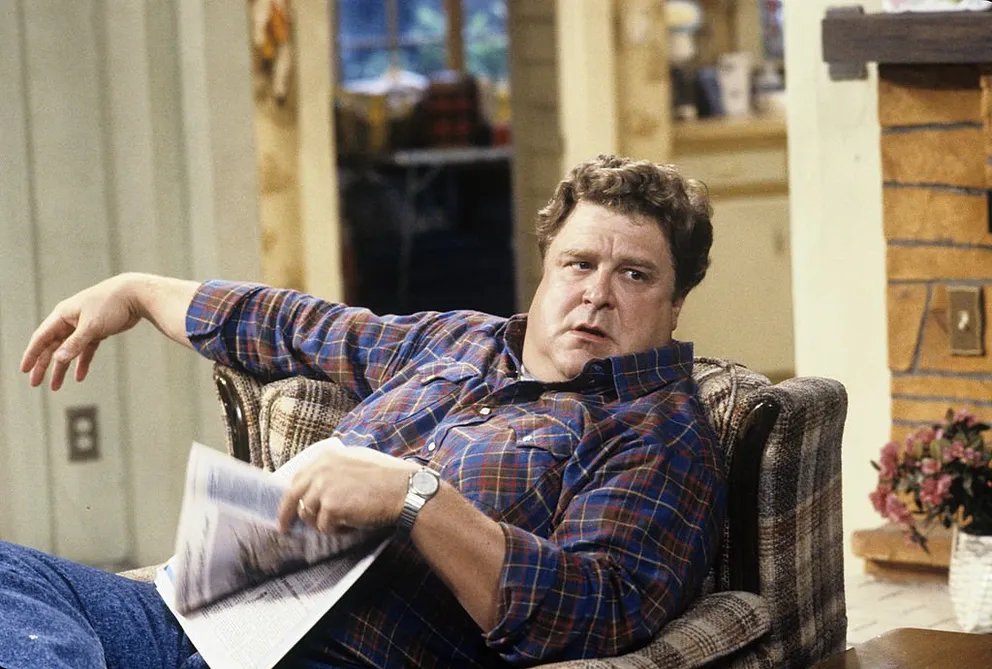 John Goodman (Dan) on the Disney General Entertainment Content via Getty Images Television Network comedy "Roseanne", circa 1992. | Source: Getty Images
He had begun drinking as a pass time, having fun with other like-minded actors in his circle. But then, once he got married, he realized it was no longer fun. He tried stopping, but he couldn't.
For thirty years, his drinking became a disease, one that ate deep into his well-being. Asked if he had any memories of his father, Goodman says he does not trust his own memories, alluding to the alcoholism he says "erased the tape."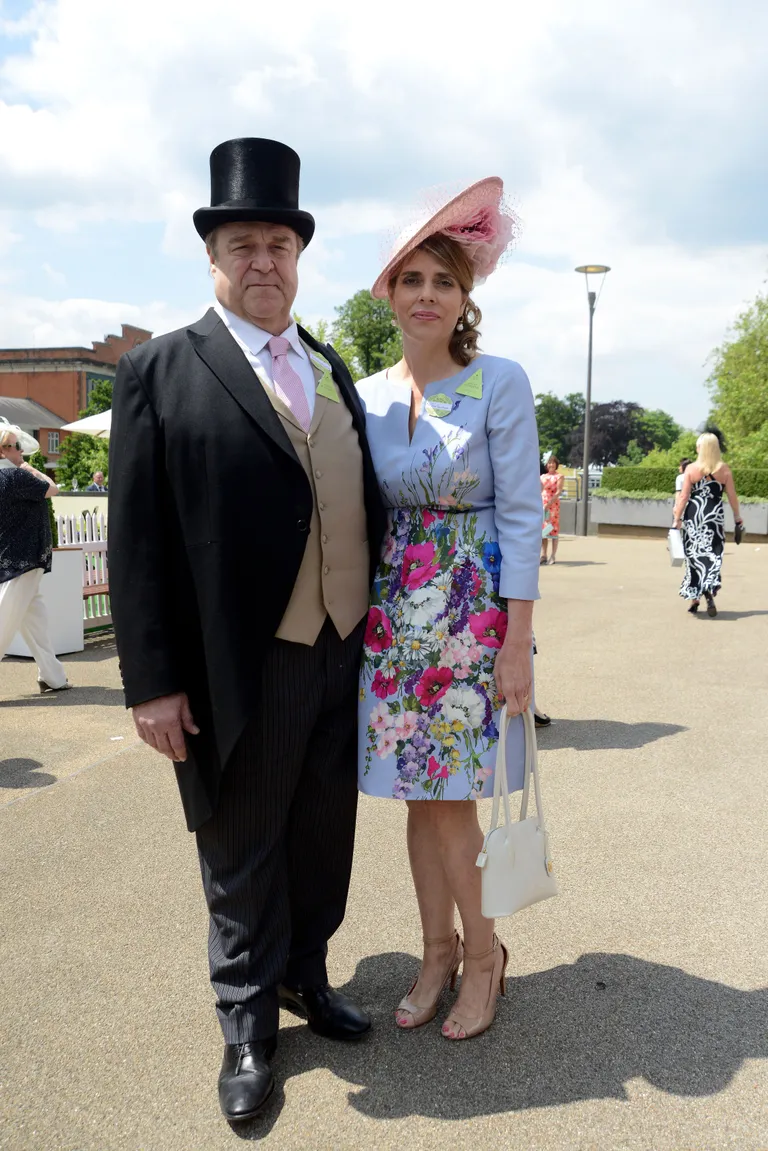 John Goodman and wife Annabeth Hartzog attend the Royal Ascot in Ascot, England on June 16, 2015 | Photo: Getty Images
It started to affect his work too. When it became a life-and-death situation, he knew it was time to stop, yet he did not have the willpower to get himself sober. He says:
"It was getting to be too much. It was 30 years of a disease that was taking its toll on everyone around me, and it had got to the point where, every time I did it, it was becoming more and more debilitating."
IMPLICATIONS ON HIS FAMILY LIFE
Following his love for the bottle and his inability to stop drinking, Goodman's vice began affecting his family. He says he was letting himself off the hook for a lot of bad behavior because he was providing for his family.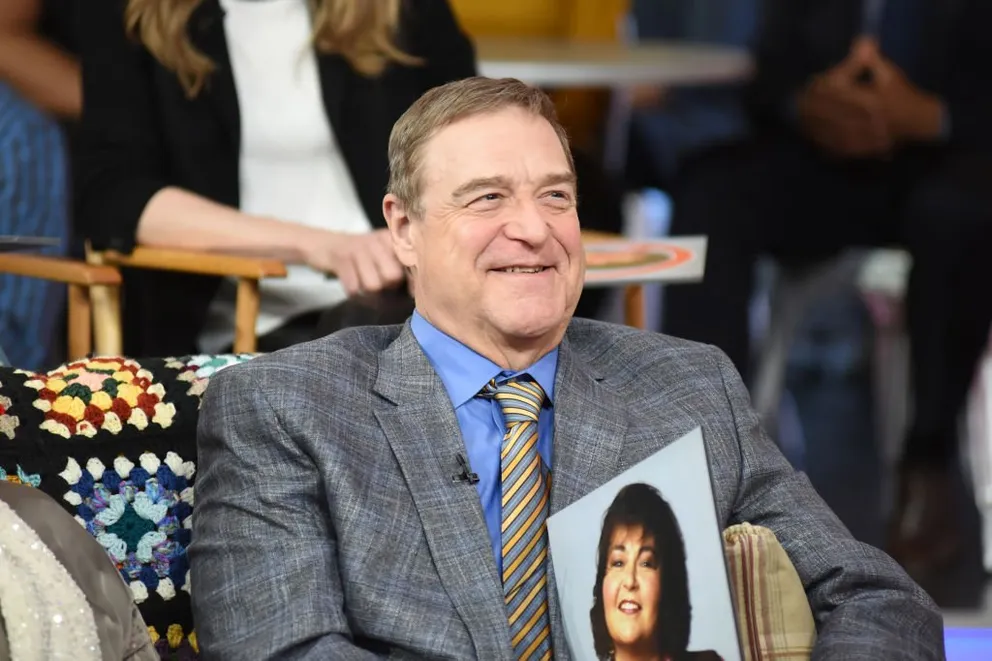 John Goodman on "Good Morning America," Monday, March 26, 2018. | Source: Getty Images
He also admits to never having talked to his daughter about the effects his alcoholism had on her. Still, even with an alcoholic dad, she turned out alright, something Goodman credits to his wife and mother, who always took good care of his daughter.
HIS WIFE HELPS HIM GET SOBER
His drinking was getting worse by the day, and however much he tried, he could not free himself from it. Often, he says he wanted to leave the show after recognizing that his popularity was making his addiction worse.
Eventually, even his long-time friend and costar Roseanne Barr confronted him about his drinking. Still, as is the case with most people that deal with addiction, they mostly only do something about it when they are ready to.
John Goodman and his wife Annabeth Hartzog are seen walking through the city of Ilsenburg on April 28, 2013 in Ilsenburg near Goslar, Germany. | Source: Getty Images
His moment of clarity came when he missed a rehearsal of the show because he was out having a good time with his friends. It finally dawned on him that he needed to do something about his drinking.
And at his lowest, the only person he could turn to for help was his wife of many years, Anna Elizabeth Hartzog. She immediately made calls and had him admitted to a rehabilitation center.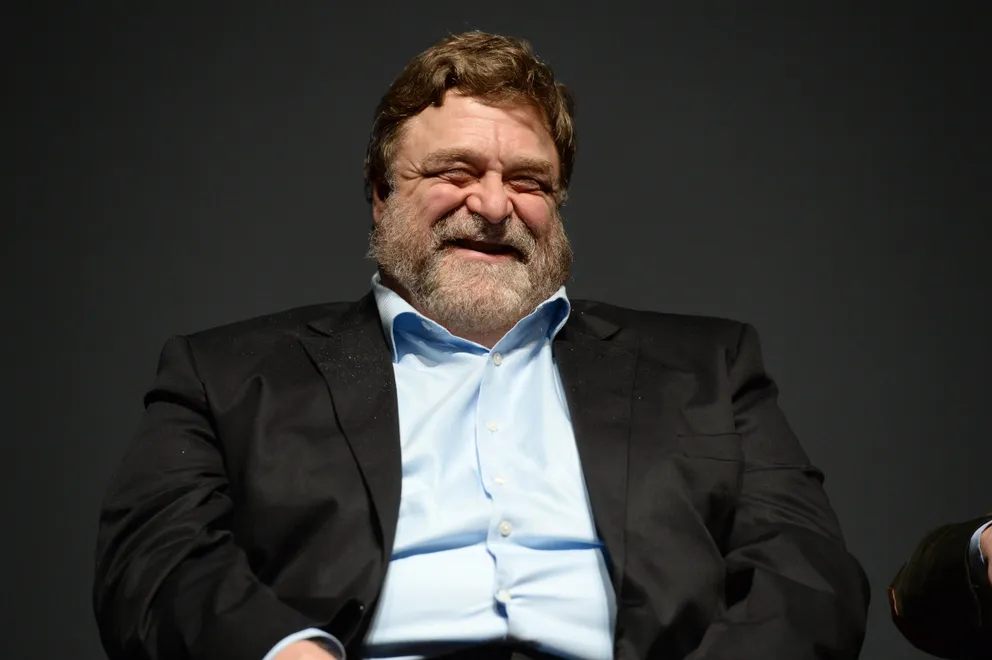 John Goodman speaks onstage at the screening of "The Gambler" in Hollywood, California on November 10, 2014 | Photo: Getty Images
Goodman would soon realize that if he wanted to stay sober, all he had to do was avoid situations that would trigger his drinking, and with that in mind, he embarked on a journey of sobriety that has been a successful one 14 years down the line.
Today, Goodman says he's on a better path, one that has seen him readily accept fault when he is in the wrong, but adds that he does not let himself wallow in guilt as that would lead him down a depressive path. He has learned to live sober a day at a time.
Please fill in your e-mail so we can share with you our top stories!
The information in this article is not intended or implied to be a substitute for professional medical advice, diagnosis or treatment. All content, including text, and images contained on news.AmoMama.com, or available through news.AmoMama.com is for general information purposes only. news.AmoMama.com does not take responsibility for any action taken as a result of reading this article. Before undertaking any course of treatment please consult with your healthcare provider.