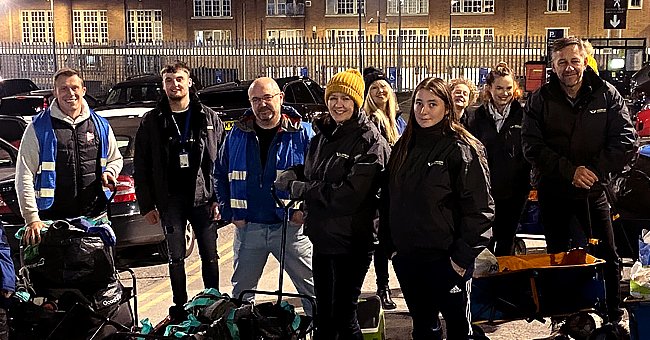 twitter.com/LeedsAngels
Homeless Man Who Hasn't Had a Bath in 2 Years Gets Free Night at Luxury Hotel

Eight lucky homeless people had a luxurious overnight stay at Malmaison Leeds Hotel after a company failed to use their booking.
Some companies who cannot make their hotel bookings usually ask for refunds or simply don't show up. However, the company Sodexo Circles chose to do a good deed when their employees could not use their hotel stay.
Sodexo, an international service business, booked eight rooms at Malmaison in the UK but no longer needed the rooms at the last minute.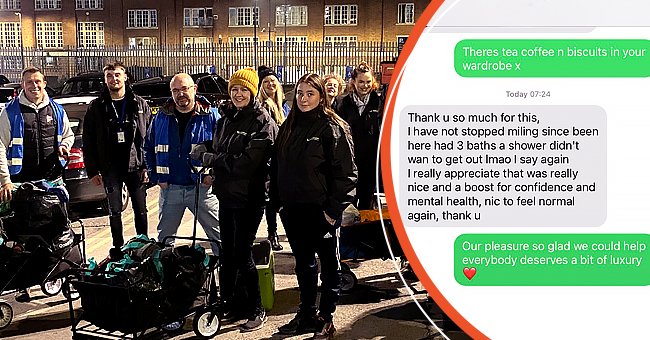 Eight homeless people were grateful to have stayed in a luxury hotel overnight. | Source: twitter.com/LeedsAngels
The company then phoned the hotel and asked if their paid rooms could be used to accommodate homeless people in the vicinity. Sodexo's managing director, Michele Fildes, said:
"We wanted to ensure that those rooms were utilized, so after speaking with the hotel management, we contacted local charity Homeless Street Angels, which provide food and outreach services to vulnerable people [...]."
The eight people were happy to stay in the hotel where they could use proper facilities. Malmaison treated their eight guests like they would any other paying customer.
Among the guests was a man who often slept in a dilapidated house and had no access to bathrooms. He hadn't had a bath in two years and was in tears when he was chosen to spend a night in Malmaison.
The hotel general manager, Sara Hargraves, was also overjoyed and humbled to have given the eight people a night of normalcy and luxury.
The co-founder and director of Homeless Street Angels, Becky Joyce, shared that everyone was so excited to have their "Christmas miracle."
Another guest, who usually slept in a tent under the canal, messaged Becky how grateful he was for the opportunity to feel human again. The man said:
"I have not stopped [smiling] since [I've] been here. Had 3 baths a shower [and] didn't [want] to get out [...]."
The Homeless Street Angels provided the guests with clean clothes and meals, often provided during outreach projects. The eight people also had breakfast as part of their hotel accommodation the following morning.
"Some of them hadn't been able to wash properly for a while, so just to get a warm bath and put clean clothes on rather than ones they've had to wear for weeks," Joyce said after mentioning that the guests headed straight for a warm shower.
The hotel general manager, Sara Hargraves, was also overjoyed and humbled to have given the eight people a night of normalcy and luxury.
Similarly, the eight were very happy and polite to every staff member at the hotel. They also showed gratitude to those who made their magical evening come true.
Unfortunately, not all acts of kindness are met with the same gratitude. Previously, a TikTok user shared his experience of buying a homeless man a McDonald's meal, only to be fat-shamed in return.
Please fill in your e-mail so we can share with you our top stories!