facebook.com/rob.edwards.545849
Woman Standing in Line with Happy Dad Leaves Him an Envelope with Money after He Speaks about His Son
When one father was queuing in the bank to pay some bills, a stranger handed him an envelope. After he saw what was inside, he was stunned and ran after the woman.
In 2018 a father shared a moment that would stay with him forever. While he was entering the bank, he held the door open for a woman. He told her she could go in before him because he was taking the day to slow down.
Florida resident Rob Edwards wanted to take in every minute of the day because his son was graduating. The pair started chatting, and the proud father told the stranger more about his son, Cole, and how much he had accomplished.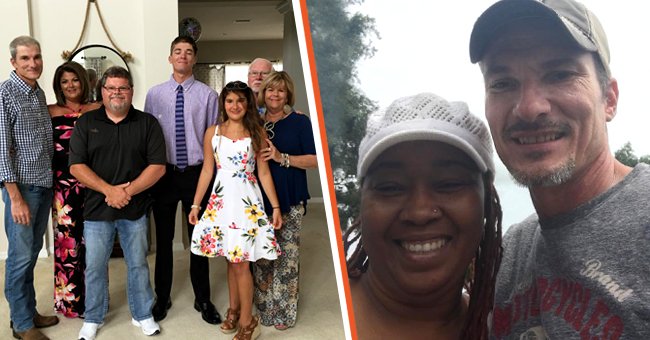 A proud father tells a woman that his son is graduating and she gives him a surprising envelope in return | Photo: Facebook/rob.edwards.545849
When the woman was done at the bank teller, she walked past Edwards, who was waiting in the line behind her. On her way out, she said:
"Congratulations, I'm so happy for you."
While speaking, she gestured toward something that she had left on the bank's countertop. The father was surprised to see an envelope waiting for him. He musted a confused "thank you" while the bank employee proceeded with his transactions.
Edwards then opened the envelope, and as soon as he saw what was inside, he darted for the door. He needed to speak with the stranger again. Inside the envelope, she had left a brand new $50 bill.
The dad managed to make it outside in time to catch the woman. He saw her walking in the parking lot and approached her to find out more. He told her that he could not accept her cash. However, she would not listen.
The woman told him: "When you talk about your boy, YOU GLOW. You're a blessing to him. I want to bless him, too!" The man was touched by the woman's generosity and caring gesture.
Edwards took to social media to share what she did for him. While he did not know her name, he thanked the "bank customer friend" for showing him love and kindness. He managed to get a photo with her, and it went viral online.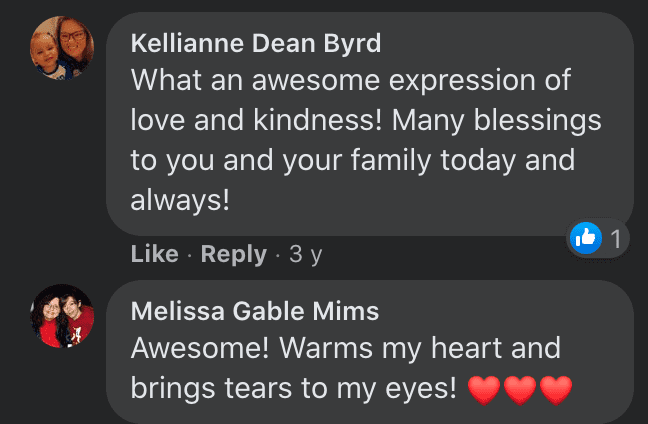 Netizens react to a woman's kind gesture of giving a stranger an envelope with money inside | Photo: Facebook/rob.edwards.545849
Users were overcome with emotion after reading about the stranger's random act of kindness. One person wrote: "Love your story, Rob. I had tears in my eyes reading this." Another added: "What a precious story! Thank you for sharing!"
In his post, Edwards also indicated: "We need more of this in the world. Not the money. But kindness." He told netizens that he hugged the woman after their encounter and shared that he would remember what she did forever. A simple $50 gesture meant the world to him.
Please fill in your e-mail so we can share with you our top stories!