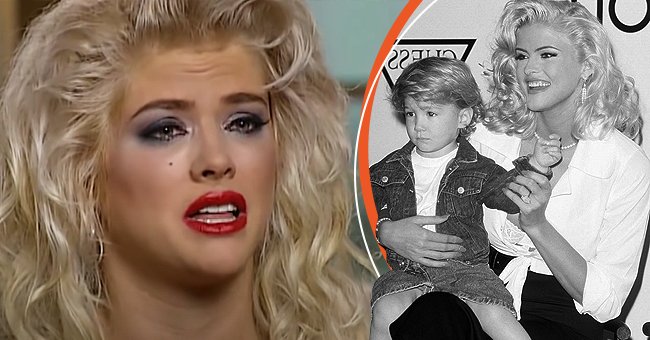 Getty Images youtube.com/ABC News
Anna Nicole Smith Tried to Jump in Son's Coffin & Was Later Buried against Her Family's Wishes
Anna Nicole Smith faced the biggest tragedy of her life in 2006 when her son passed away in her hospital room. During his funeral, the actress attempted to jump into her son's coffin.
Born as Vickie Lynn Hogan in Houston, Texas, Anna Nicole Smith was a model, actress, and television personality. She exuded elegance and class, which made her one of America's favorites before her unfortunate demise.
Anna may have appeared to have it all, but her achievements sprang from a determined spirit following her difficult childhood. The media alleged that Anna faced challenging circumstances as a child because her mother was rigorous.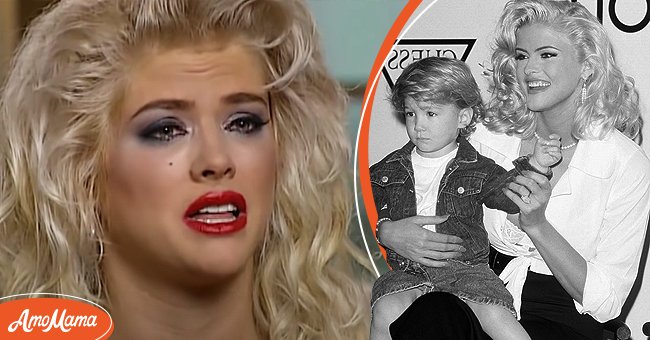 Anna Nicole Smith during her battle for her husband's will. [Left] | Anna Nicole Smith and son Danny during Anna Nicole Smith's Special Appearance For Guess? Sportwear at Bullock's Store on February 20, 1993. [Right] | Photo: Getty Images youtube.com/ABC News
ANNA'S DIFFICULT YEARS
At fifteen years old, Anna's mother sent the late model to live with her Aunt in Mexia in Texas, which had about seven thousand people. There, young Anna attended Mexia High school before dropping out in the tenth grade.
Two years after her move to Mexia, the television personality secured a job at a restaurant. Anna worked in the restaurant for two years before she finally left the town for Houston at age 19 in 1986.
In Houston, the actress had to settle for jobs at Red Lobster and Walmart due to the absence of a high school degree and employment skills. When that was not enough, she started working in a strip club as a dancer, which saw the start of a beautiful life for Anna.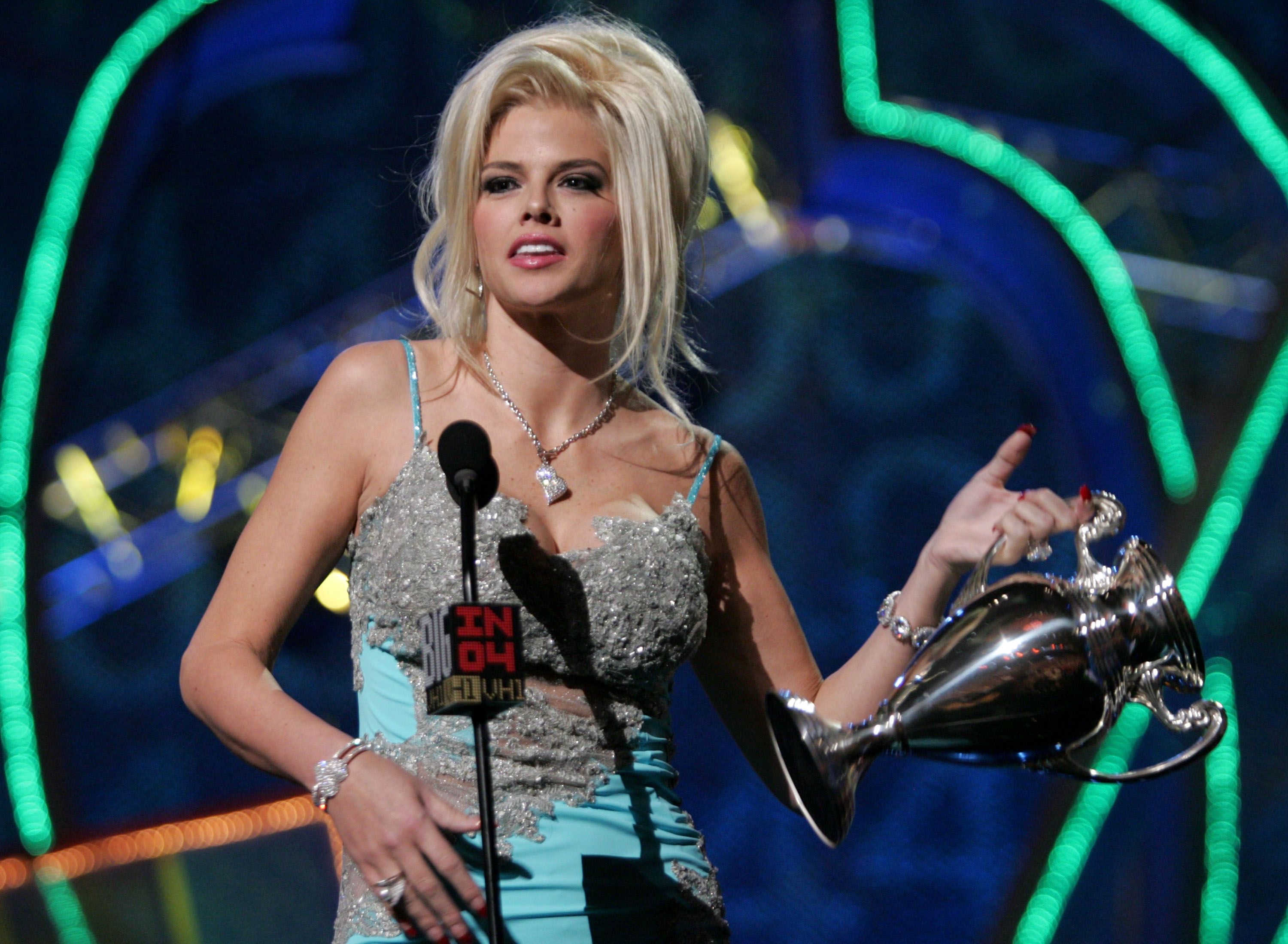 Anna Nicole Smith receiving the Big Makeover Award during the VH1 Big in 2004. | Photo: Getty Images
ANNA'S FORAY INTO STARDOM
At 27, it seemed like Anna had realized every one of her dreams and aspirations. To make her dreams come true, she divorced her small-town husband, Billy Smith, whom she married as a teenager.
She also left her son, Daniel, with her mother and headed for the bright lights. While working as a dancer at the strip club in Houston, she met Texas Oil Billionaire J. Howard Marshall.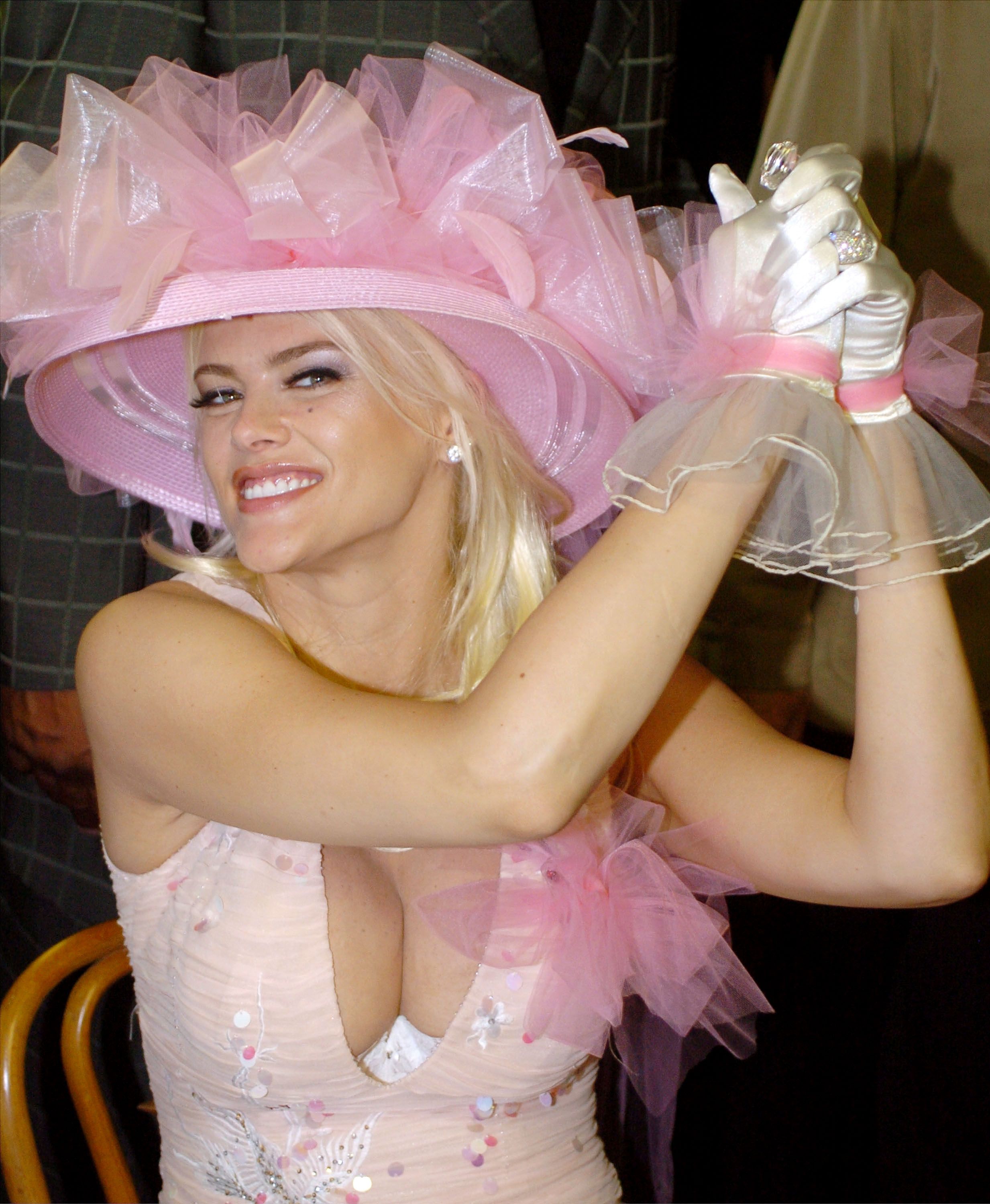 Anna Nicole Smith at the 130th Kentucky Derby on May 1, 2004 in Louisville. | Photo: Getty Images
INSIDE ANNA AND MARSHALL'S UNION
He was 89 years old, and she was 26. The pair finally tied the knot in 1994, and the union turned what had been a rag-to-riches, small-town-girl make-do story into the sordid punch line for a knock-knock joke.
Anna transformed from an upstart stripper into a budding actress and fashion icon. While many thought that Anna married Marshall for his money, the model stated that the billionaire gave her something beyond money, which she had never found in life.
Anna said she loved Marshall irrespective of his age because he showed her and Daniel so much love. According to the onscreen star, the billionaire did things for her that nobody ever did.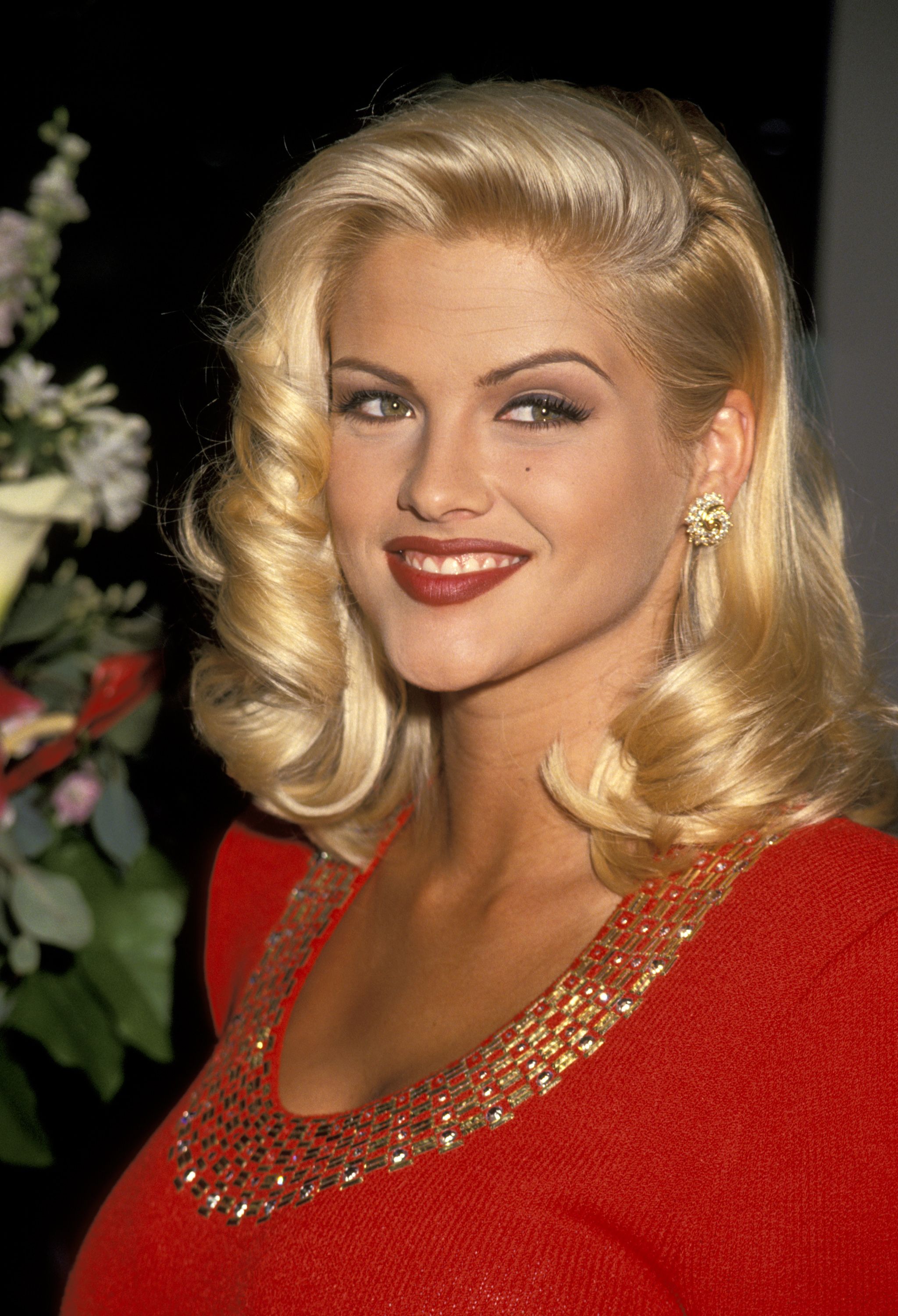 Anna Nicole Smith at the Video Software Dealers Association Convention in Las Vegas in 1993. | Photo: Getty Images
Anna's journey towards tragedy started with her version of the American Dream. It entailed being beautiful, becoming a Playboy Playmate, becoming a star, marrying rich, and being happy. Although she lived out a majority of her dreams, she died over fourteen years ago.
Anna passed away due to an overdose a few months after her son, Daniel's death.
They tried to revive the icon by performing cardiopulmonary resuscitation, but all efforts proved abortive.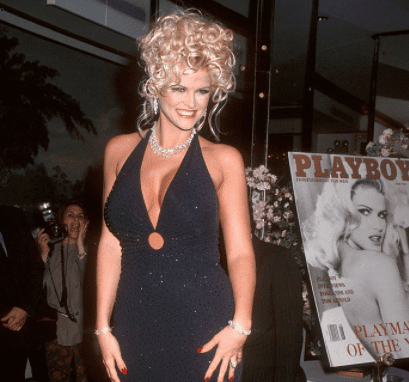 Cocktail Party introducing Playboy's 1993 Playmate of the Year Anna Nicole Smith. | Photo: Getty Images
WHAT HAPPENED TO ANNA'S SON?
On September 7, 2006, Anna welcomed her second child and daughter, Dannielynn Hope, at Doctors Hospital in Nassau. Filled with excitement, Daniel arrived at the hospital to visit his mother and newly born sister.
Three days after his visit to the hospital, Daniel died in Anna's hospital room. Toxicology reports revealed that the young man had at least seven drugs in his system when he died.
Pathologist Dr. Cyril Wecht said Amitriptyline, two over-the-counter cold medicines, Methadone, Lexapro, and Zoloft, were found in Daniel's system. Wecht believed that Anna's son was killed by the combination of the three latter drugs.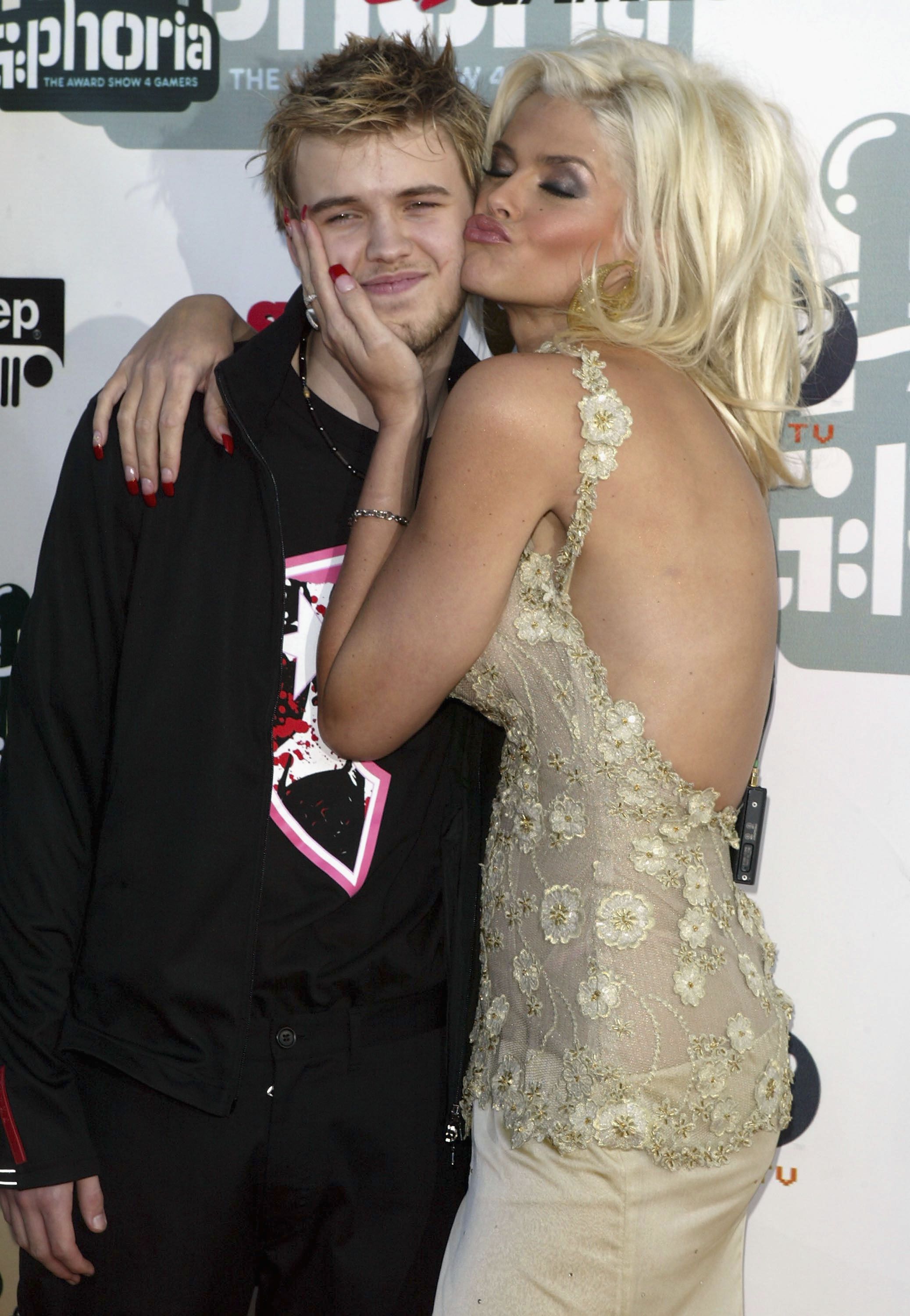 Anna Nicole Smith and her son Daniel Smith at the Award Show 4 Gamers in 2004 in Los Angeles. | Photo: Getty Images
ANNA'S STRUGGLE WITH DANIEL'S DEATH
During an interview that took place a few months after Daniel died, Anna narrated how dreams about her son often tormented her. Anna said she thought of Daniel every day and dreamt of him every night.
According to the mother of two, her late son came to her in her sleep. Anna also mentioned that Daniel looked scared and wanted her to come to him.
The trauma of Daniel's death, in addition to Anna's addiction to Methadone, an opiate substance, led to the model's depressed state. Following Daniel's death, the TV personality explained that she had only two reasons to remain alive.
According to Anna, if she did not have her lawyer and confidante, Howard K. Stern, and her little daughter, Dannielynn, she would have preferred to be dead.
Anna was left heartbroken and shattered. She even attempted the extraordinary at Daniel's funeral. The actress tried to jump into her son's coffin — an act many of Anna's friends believed resulted from her drug use.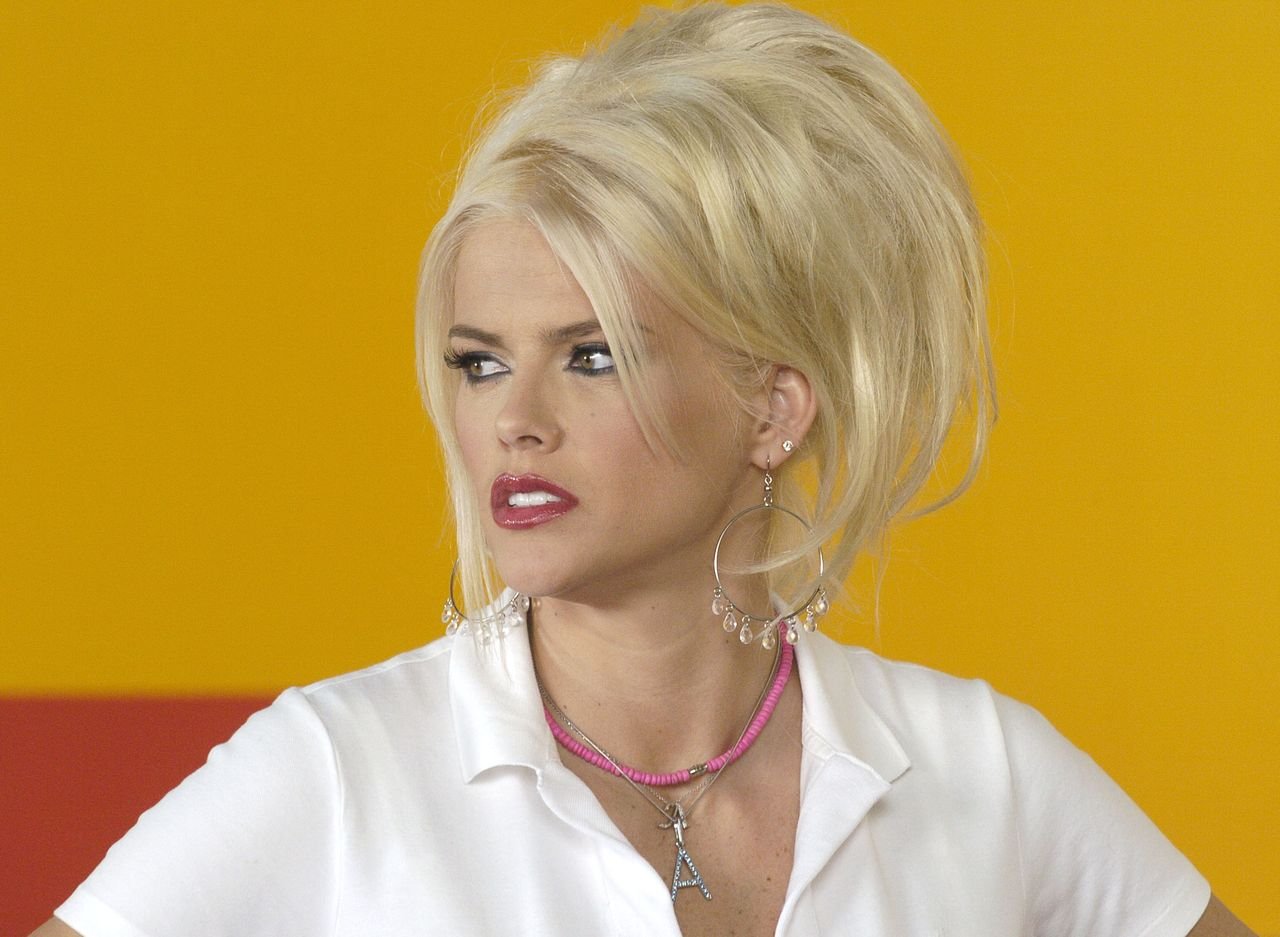 Anna Nicole Smith on the set of Kanye West's Video "Workout Plan" at North Hills Gym in North Hills, California. | Photo: Getty Images
Before Daniel's demise, he and Anna shared a very close bond. He was featured in her 2002 reality TV show "The Anna Nicole Show," even though he was not a fan of having cameras in the house throughout the day.
ANNA'S DEATH AND BURIAL
On February 8, 2007, Anna was found dead in her hotel room at the Seminole Hard Rock Cafe Hotel and Casino in Hollywood.
Police officials revealed that Anna's nurse had called the hotel operator during the afternoon hours of the day to report that she found the model unconscious.
Upon arrival at Anna's room, the paramedics were called and arrived a few minutes later. They tried to revive the icon by performing cardiopulmonary resuscitation, but all efforts proved abortive. Anna was pronounced dead at a nearby hospital at 2:49 pm.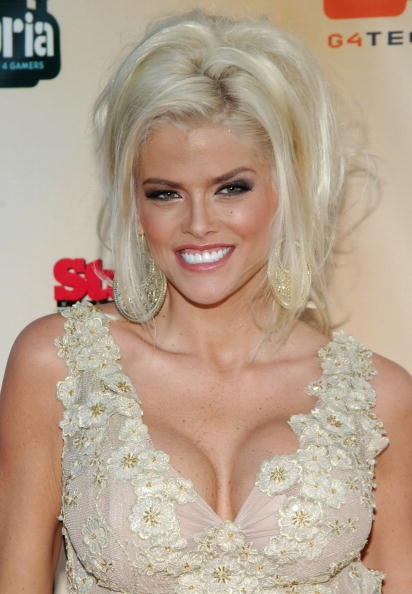 Anna Nicole Smith during "G-Phoria - The Award Show 4 Gamers" in Los Angeles, California. | Photo: Getty Images
The actress's lawyer noted that she had complained of flu symptoms and had been affected by the death of her 20-year-old son.
Many of Anna's close relatives were involved in court cases regarding her daughter's paternity and burial place after her demise.
Finally, they decided, and Anna was buried in the Bahamas against her family's wishes. The model's mother said she wanted Anna buried in Texas, where she belonged.
However, the court deemed it better that she be buried next to Daniel. People will always remember Anna for her talents, and her legacy continues to live on through her only daughter.
The National Suicide Prevention Lifeline is 1-800-273-8255. Other international suicide helplines can be found at befrienders.org.
Please fill in your e-mail so we can share with you our top stories!