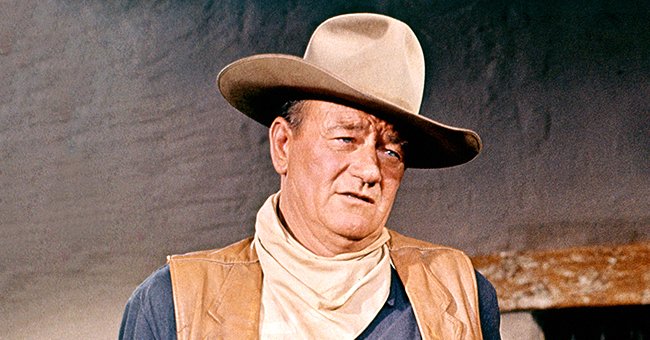 Getty Images
John Wayne's Widow Wasn't Included in His Will - 1st Wife Was Provided till the End of Her Life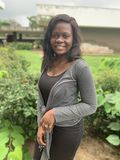 When movie legend John Wayne died, he left behind a fortune throughout his movie career. However, some of his decisions, especially his will, sure raised eyebrows.
Iconic Hollywood Actor John Wayne was born Marion Robert Morrison on May 26, 1907, in Winterset, Iowa. He was born to his father Clyde and mother Mary "Molly" Morrison.
His family moved to Lancaster, California, when Wayne was just seven years old. They moved again some years later when the family's agricultural business did not yield.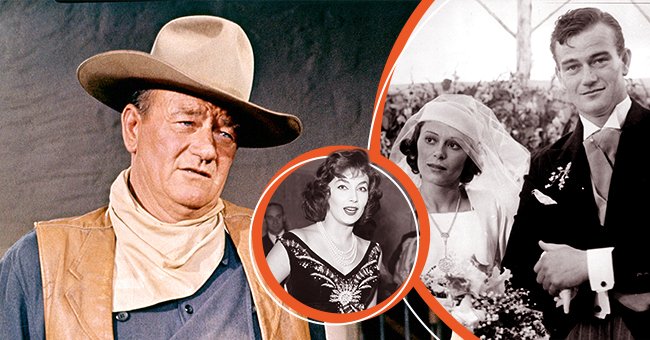 Picture of Hollywood actor, John Wayne [left] John Wayne's wife Pilar Pallete posing at the cocktail for the end of the shooting of the film Legend of the Lost circa, 1957 [center] Picture of John Wayne with Josephine Saenz, after their marriage at the Los Angeles home of actress Loretta Young [right] | Photo: Getty Images
They finally settled in Glendale, California, and it was here that Wayne got nicknamed "Duke." He performed well in high school, excelling in classes and sporting activities like football while participating in multiple theatrical activities.
Wayne started college at the University of Southern California in 1925, where he joined the Sigma Chi Fraternity. Unfortunately, he suffered an injury that prevented him from playing football just after two years.
Still at the university, he appeared in the movies "Brown of Havard'' in 1926 and "Dropkick" in 1927. He portrayed football player characters in these films.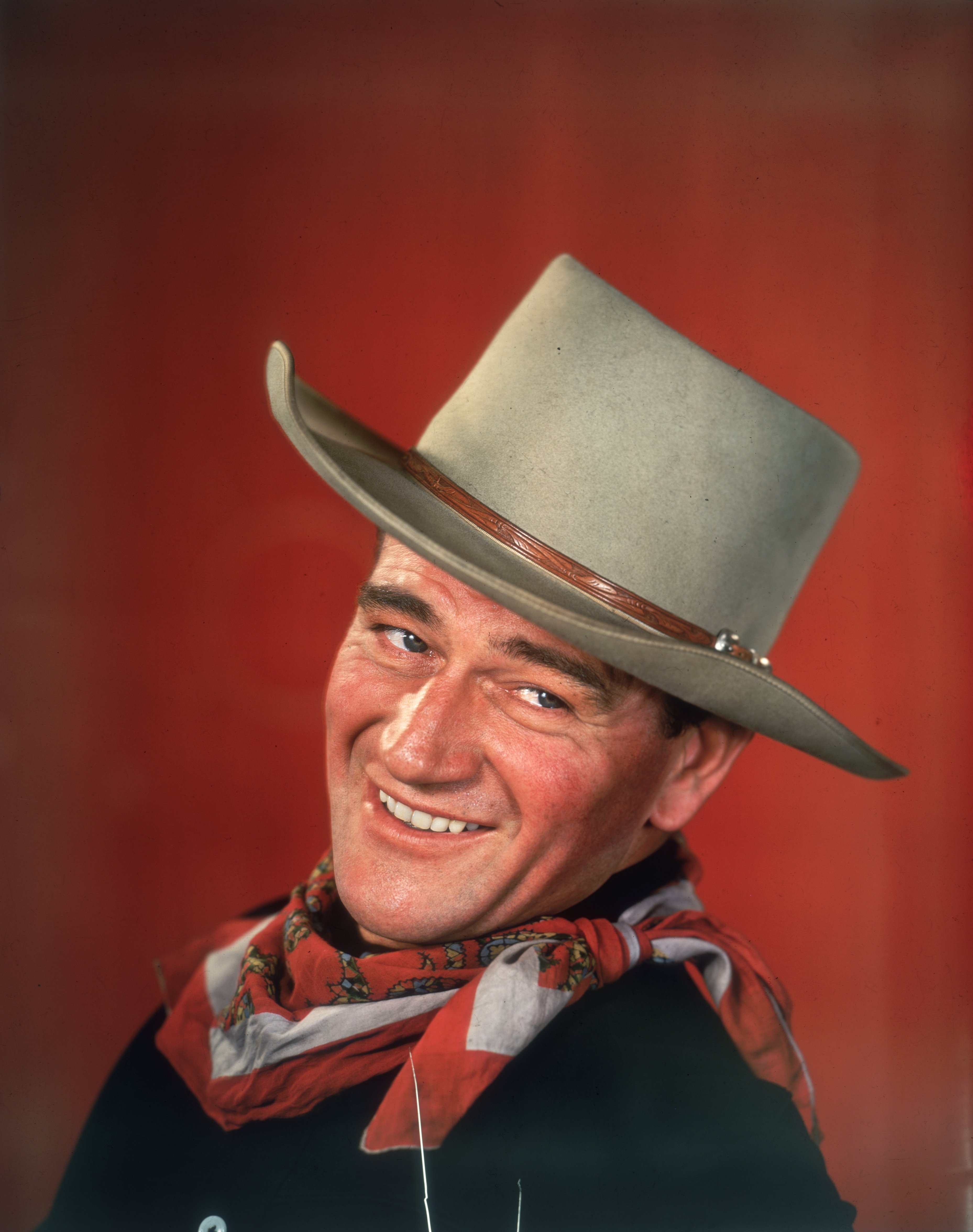 A studio headshot portrait of John Wayne, circa 1955 | Photo: Getty Images
MOVIE CAREER
After leaving the University, Wayne started working as an extra and sometimes a prop man. He met John Ford, a director, while he appeared as an extra in the movie "Mother Machree" in 1928.
Director Raoul Walsh cast him in his first lead role in the movie "The Big Trail" in 1930. Walsh was also the director that persuaded him to use the now-famous name of John Wayne.
Wayne spent the better part of a decade appearing in mediocre movies, mostly western, for multiple studios. The actor used this period to develop his on-screen persona.
He got his big break after appearing in "Stagecoach," directed by John Ford in 1939. Wayne played the character of an escaped criminal, Ringo Kid. The movie was so successful it earned seven Academy Award nominations.
Wayne then appeared as a Swedish seaman in "The Long Voyage Home" in 1940. He also appeared alongside German sex symbol and Actress Merlene Dietrich in the movie "Seven Sinners." They also co-starred in "The Spoilers" and "Pittsburgh."
He produced his first film, "Angel and the Badman," in 1947. Wayne also started production companies like John Wayne Productions and Wayne-Fellows Productions.
The actor appeared in other movies like "Red River" in 1948 and "Fort Apache" in 1948 alongside Henry Fonda. He earned an Academy Award nomination for his performance in "Sands of Iwo Jima" in 1949.
PERSONAL LIFE
Wayne married his first wife, Josephine Alicia Saenz, the daughter of Panamanian consul José Saenz in 1933. The couple had four children together. Sons Michael and Patrick and daughters Antonia and Melinda. They divorced in 1945 after 12 years of marriage.
He was then married to Esperanza Bauer for eight years. During their marriage, Bauer accused him of having an affair with a co-star, which Wayne denied. She also tried shooting him once before they got divorced.
The iconic actor got married for the third time to Pilar Pallete. They had three children together: Ethan, Aissa, and Marissa.
There were rumors of Wayne having affairs with different celebrities during their marriage, but the couple stayed together before finally separating in 1973.
DEATH AND LEGACY
Wayne appeared in his last movie, "The Shootist," in 1976, portraying an aging gunfighter who was dying of cancer.
Two years later, he was diagnosed with stomach cancer. Wayne died in his California residence on June 11, 1979. He was survived by seven children and two of his three ex-wives.
Before his death, the actor was honored by the U.S. Congress who awarded him a congressional gold medal. Congress gave it to his family in 1980. After Wayne's death, his children started The John Wayne Cancer Foundation in 1985.
Orange county renamed their airport after the legendary actor the same month he died. He was also featured in the postage stamps in 1990 and 2004. Wayne was inducted into the California Hall Of Fame in 2007.
WAYNE'S CHILDREN
During the Western Heritage Awards, Actor Rex Linn spoke with Wayne's children – Patrick, Ethan, Marissa, Anita, and Melinda – about their lives with their legendary actor father.
Patrick's mother was Wayne's first wife, Josephine, while Ethan's mother was Pilar, the legendary actor's last wife. They were on stage together with their sister Marissa Wayne, the youngest daughter born by Pilar.
Marissa was also accompanied by half-sister Melinda Wayne Munoz, 75, born by Josephine, and a 58-year-old Anita LaCava Swift, Josephine's granddaughter.
They recalled an exciting childhood with their late father. They included stories of a World War II minesweeper that the actor converted into the family yacht, usually anchored to the California residence they still lived.
Ethan was reported a prankster and would get sent to the "naughty chair" on the yacht. They explained their father was a big fan of holidays, especially Christmas when he would buy them fantastic gifts.
They revealed their father loved bourbon, and he also loved big meals of steak and potatoes. Anita, who was 22 when Wayne died, also confessed the actor was a big part of her life and would often take her on set.
Some of them followed in their father's path. Michael was a movie producer, while Patrick was an actor. Ethan also worked as an actor occasionally.
Assia, Wayne's third daughter, described their family home in the San Francisco Valley. She revealed it contained a two-story foyer and a circular stairway and how she would fly into her dad's arms whenever he returned from filming.
Tall block walls surrounded the house, and it had only one entrance through an electric gate. The bottom part of the property housed a pool and a racehorse track.
HIS WILL
John Wayne left behind an estate worth $6.86 million but surprisingly excluded his last wife, Pilar, from getting a share. This information was disclosed by his lawyer John. S. Warren as filed in a 27-page document in the Orange County Superior Court.
Wayne's estate included $5.75 million in personal property, $1 million in real property, and $100,000 income from his holdings. Although the will did not include Pilar, Warren explained she was provided for in the separation agreement when they divorced. Wayne left $10,000 to his secretary Mary St. Joseph.
He also gave $30,000 to Pat Stacy, his secretary, with who he moved in with until he died after leaving his last wife. Wayne left $5000 to each of his children, which would be multiplied between age 21 and their age at the time of his death.
Estate controllers donated his paintings and artifacts to organizations that could provide tax breaks for his estate. He also provided his first wife, Josephine, with monthly checks of $3000.
When he passed, Wayne's major landholdings included a ranch located in Arizona with Lewis Johnson, his ranch partner. They also included his home on Puget Sound in Washington and Newport Harbor property.
Wayne also owned stocks in the production company Batjac Productions Inc., but his will transferred that to his son, Michael, a company executive.
He also excluded son-in-law Donald La Cava, husband of his eldest daughter Tony, from getting anything from his estate and even from his wife's portion in the eventuality of her death. Warren also refused to answer why Wayne made this decision.
PILAR AND GRANDDAUGHTER SPEAK
Speaking to Closer Weekly about the man she married in 1954, Pilar described Wayne as the love of her life. He was described as absolutely loving and giving while declaring there will never be another John Wayne.
Granddaughter Jennifer Wayne, Assia's daughter, also admitted the actor made family important to her grandmother, Pilar.
Please fill in your e-mail so we can share with you our top stories!