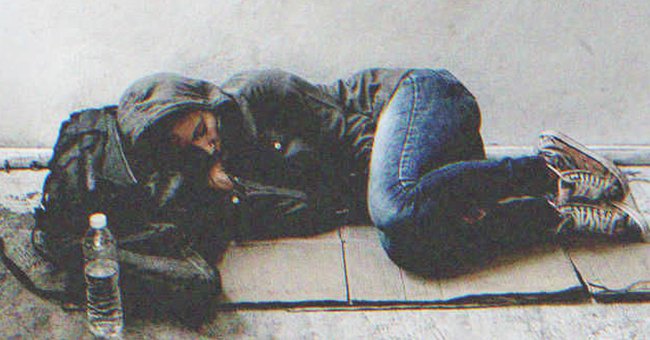 Shutterstock
Homeless Young Woman Doesn't Eat for a Week to Buy a Cell Phone and Call Dad for Help — Story of the Day
A homeless young woman goes without food for weeks in order to save money for a cell phone so that she can call her father. When her father arrives, he is astounded to see his daughter standing in thin, dark, and ragged clothes.
Amber married her boyfriend Louis after only a year of dating, and the couple soon had a beautiful baby boy. Amber was overjoyed with her married life, to say the least. Louis was a caring husband, they had a beautiful home in a lovely neighborhood, and Amber was convinced that after becoming a parent, her married life was perfect.
But to the woman's disappointment, it all fell apart one day when Louis announced that he was leaving her.
"I think we took everything too fast, Amber! I'm sorry, but I can't take this anymore!" the man said as he packed all his belongings and prepared to leave.
"Please tell me you're joking, Louis! You can't just walk away from us like that! Think about your son; he's only two!" Amber begged, shocked by her husband's sudden decision to leave her.
"That's the whole problem, Amber!" Louis snapped. "I'm tired of looking after you and the child! I want to have time for myself. I want to live my life the way I want. And thankfully, I've found someone who understands what I'm going through. So please get out of my way and let me go!"
"Honey, please!" Amber cried. "Let's sit down and talk for a while. These decisions should not be made hastily."
"No, Amber," Louis retorted. "I've made up my mind, and nothing will change it. I'll send the divorce papers as soon as possible."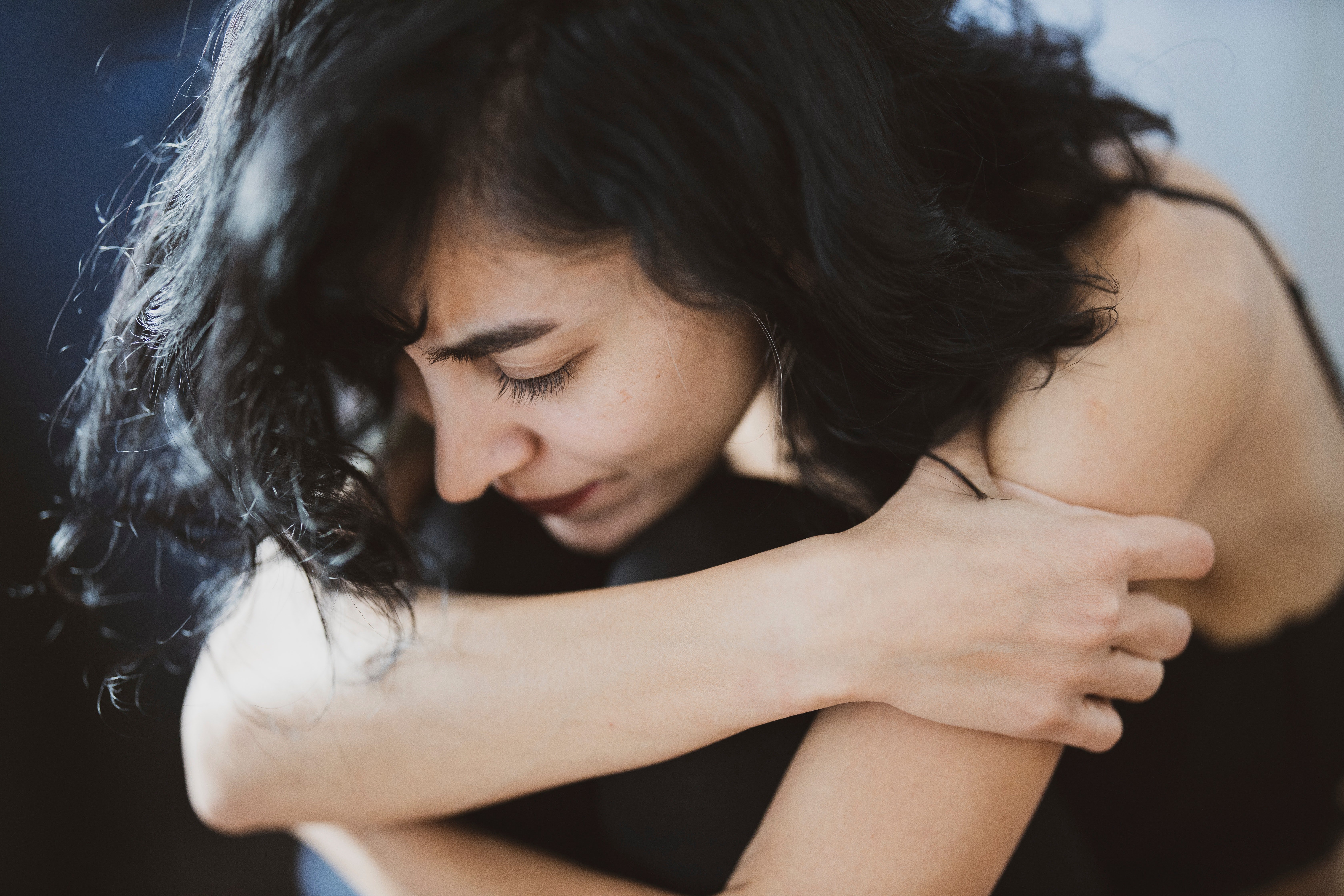 Amber was devastated when Louis left her | Photo: Pexels
Amber collapsed to the ground, sobbing, as she saw her husband leave the house that evening. They were a very happy family for many years, and Louis had never indicated that he wasn't happy with her or that he wanted to end the marriage. Now Amber was at a loss, with no clue what to do.
Louis had left her and their two-year-old son Allen with nothing but an apartment, the rent of which was due in two weeks. Scared of losing their shelter, Amber started looking for jobs, but unfortunately, not many people agreed to hire her, and those who did said they couldn't pay her an advance salary for the rent.
Two weeks passed like that, and the landlady showed up at her door demanding the rent. Amber pleaded, cried, and tried to explain that she was having a hard time and needed an extension, but all of her pleas fell on deaf ears.
The landlady kicked her out and called Social Services, who took Amber's son with them. "I'm sorry, Allen," Amber sobbed as she saw them leave with her child. "I love you very much. I will definitely come to take you. I promise!"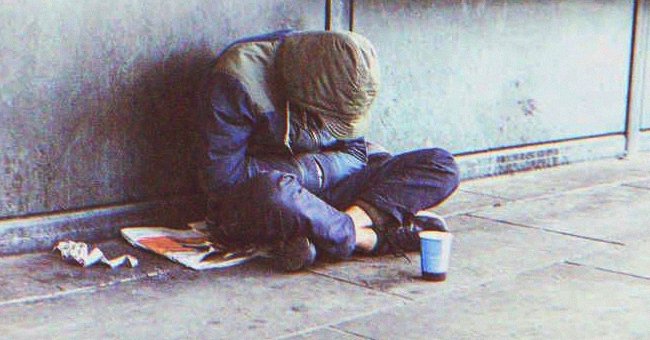 Amber didn't eat for a week to buy a phone | Photo: Shutterstock
Amber spent the night on the street that day, saving every penny she had after selling her belongings, including her earrings, wedding ring, and cellphone. For the next few days, she ate only once and saved up enough money to buy a plane ticket. Amber knew about the orphanage where the social workers had taken their son, and she was prepared to abduct him from there one day and flee with him to a different city.
But one night, as she sat by a traffic signal, begging for money, she noticed a father and daughter conversing. The girl was crying for ice cream, and her father told her that he would get it for her the next time because it was getting cold and she'd get sick if she ate it in the evening.
Their conversation brought Amber to tears. Oh, daddy, I wish I hadn't fought with you! You were right! Louis was not the right man for me! I'm sorry for choosing him over you! Amber sobbed as she reflected on her past.
She was 18 when she met Louis for the first time. Her father, Edward, was vehemently opposed to their relationship and had warned her that Louis wasn't the right man for her.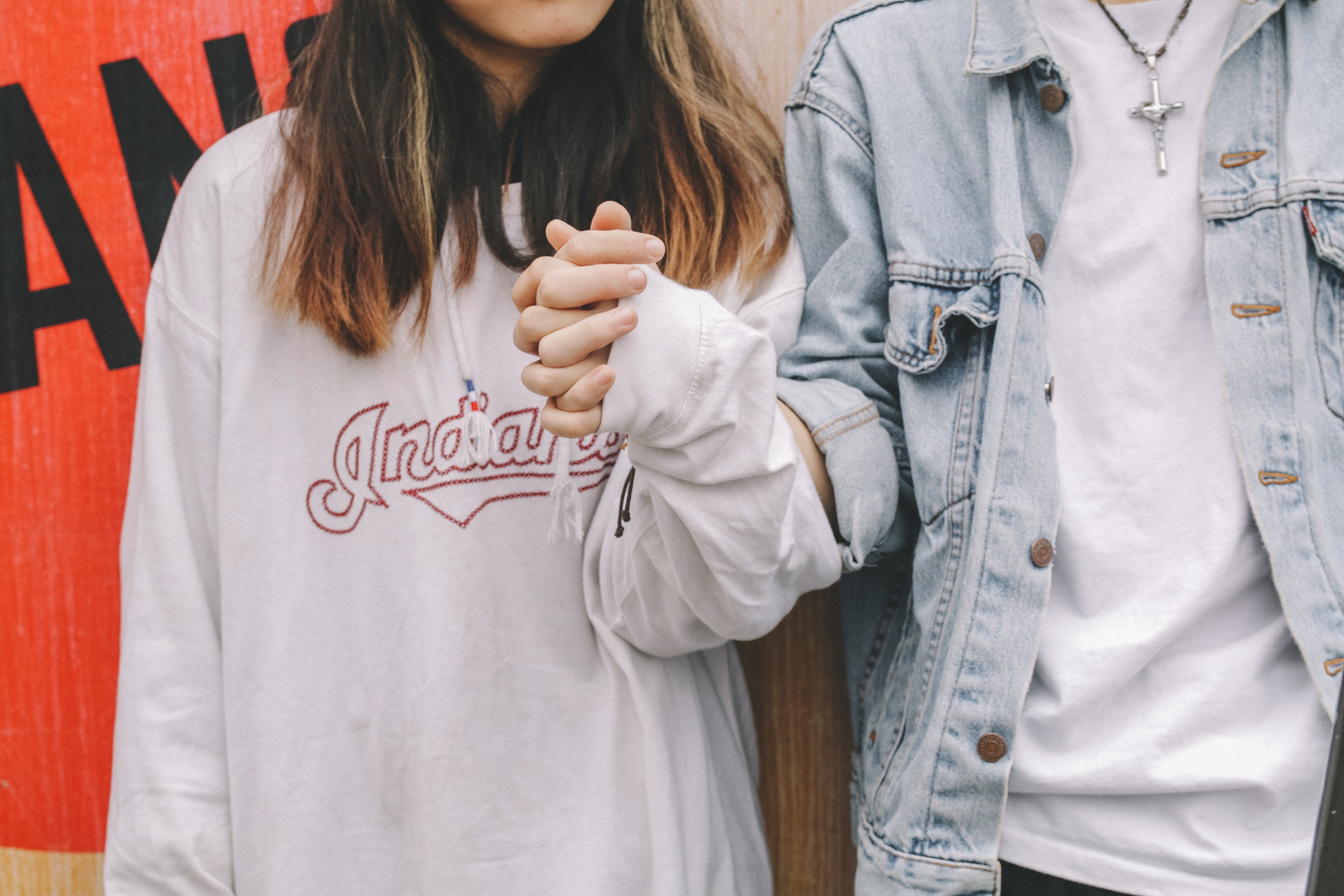 Amber met Louis when she was just 18 | Photo: Pexels
"If your mother was still alive today, she would have told you the same thing, honey. Please listen to me and leave that man," he had advised. But Amber was so madly in love with Louis that she refused to listen to her father and eloped with Louis to another city.
Amber couldn't keep her emotions under control when her father's words proved true after all these years, and she desperately wanted to speak with him. But then she remembered she'd sold her phone and other belongings to pay for a ticket.
The woman quickly opened her pouch and counted her money. It definitely wasn't much to afford a phone. So she starved herself for a week in order to save up enough money to buy one for herself.
A week later, she went into a store to buy a new phone, thinking she had enough money with her. When the store manager saw her enter his shop, reeking with street odor, he kicked her out, but thankfully, his assistant was a nice man, and he gave Amber a second-hand phone and a sim card in exchange for whatever money she had.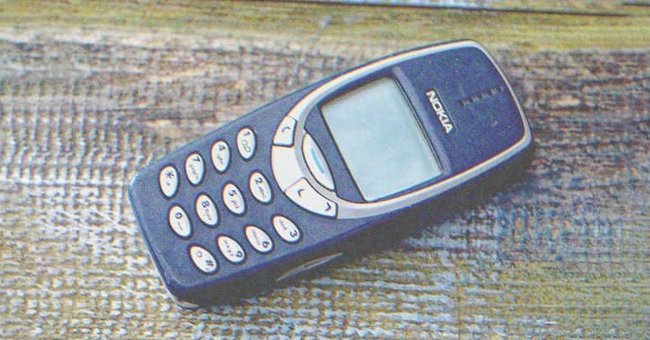 Amber bought a second-hand phone | Photo: Shutterstock
Amber's hands were shaking as she called her father's number. Will he pick up the call? What if he's changed his number? Maybe if he sees an unknown number, he won't answer. She pondered sadly.
But to her surprise, her father answered the call. "Hello? Who's this?" the voice on the other end of the line said. Amber burst into tears as she recognized her father's voice.
"It's me, dad," Amber spoke, trembling, choking on her tears. "I'm sorry I didn't call you all these years."
"Amber, sweetheart! Is that you? Oh my goodness! Honey, I'm fine. I'm extremely happy you called. How are things going?"
"I need your help, dad. Can you please come to see me?"
"Is everything okay, honey? Did Louis do something?"
"Just come as soon as possible, dad. I'll tell you everything."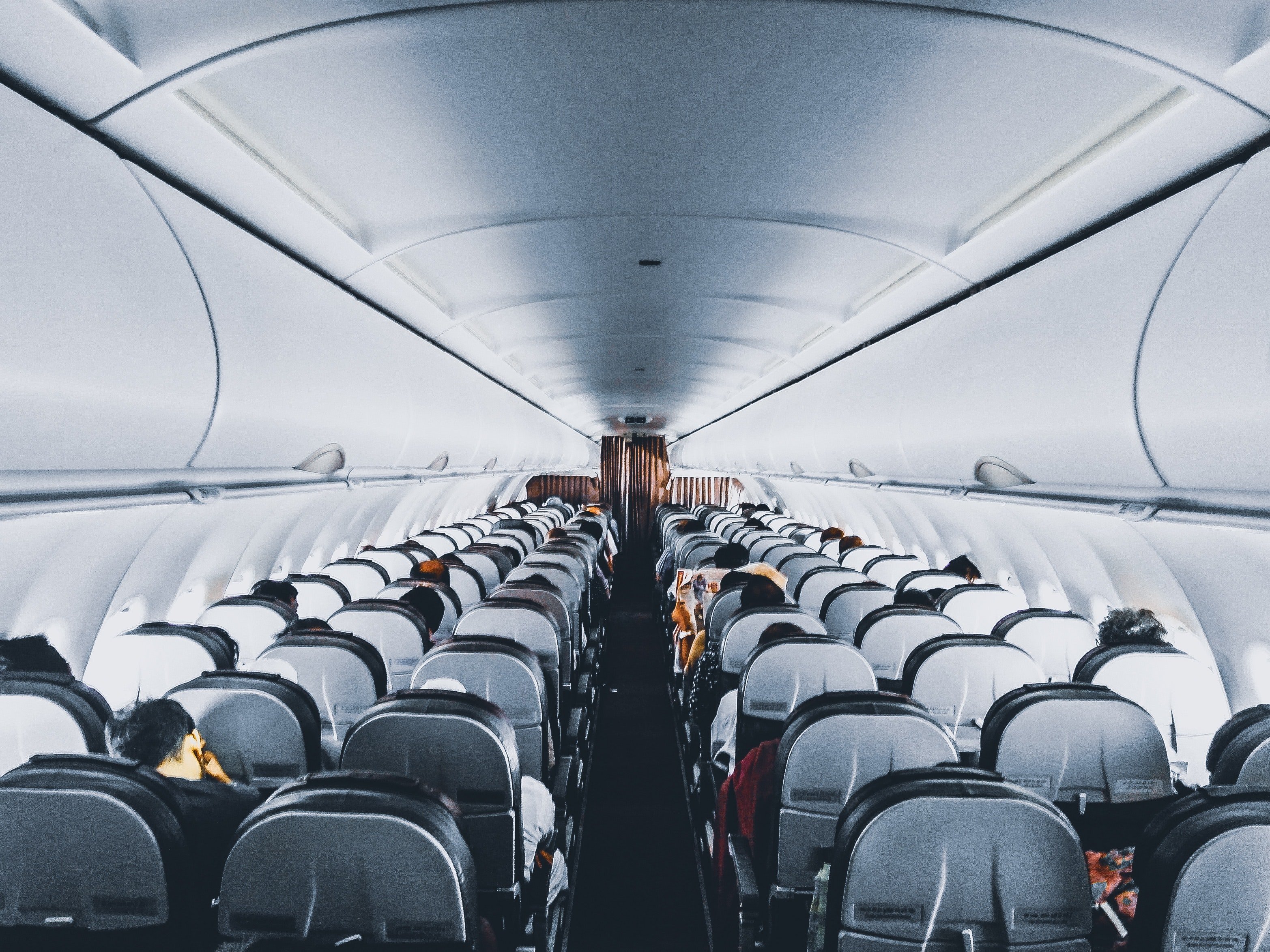 Edward hopped on the next flight to see his daughter | Photo: Pexels
Edward's heart skipped a beat as he sensed the despair in his daughter's voice. He booked a ticket immediately and hopped on to a plane to see her. However, as he exited the airport upon arrival, he was stunned to see her all thin, frail and dark, dressed in ragged clothes.
"Honey! What happened to you?" he asked, startled to see his daughter like that.
"That's a long story, dad. Can we go somewhere else and talk? I'm shivering."
Edward gave his coat to Amber and took her to a hotel. For the first time in several days, Amber took a shower and wore warm clothes. Then as soon as Edward ordered food, she pounced on it, and Edward couldn't stop crying as he watched his daughter. Amber had clearly not eaten in days, he could tell.
Then as they sat talking after dinner, Amber revealed what had happened with her in the past few days and apologized to her dad again for choosing Louis over him. "Please forgive me, dad! I wish I had not eloped with him. He turned out to be a terrible man, dad!"
"It's all right, honey. I'm glad you called," he said as he hugged her. "You don't have to worry about anything now that I'm here."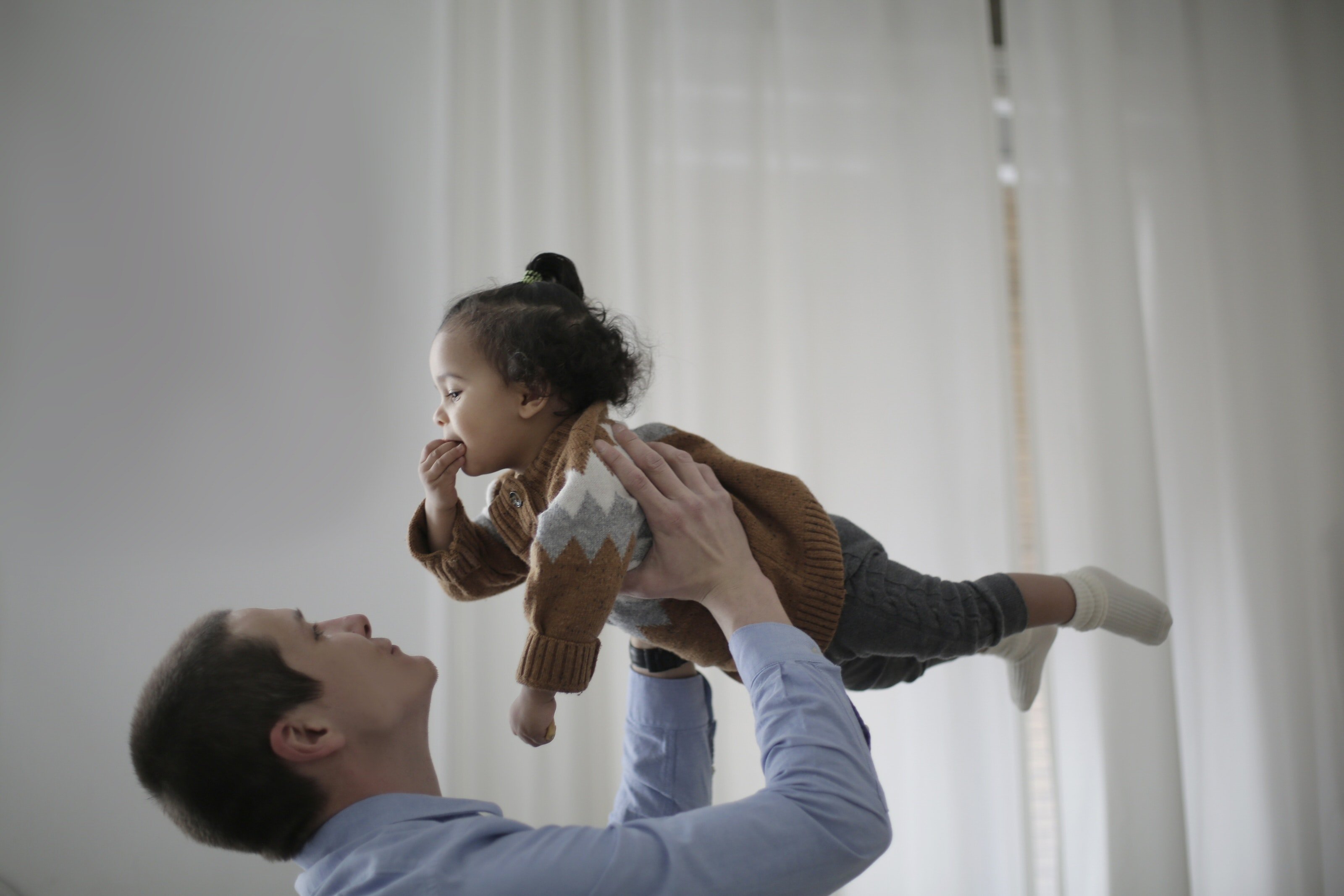 Edward remembered Amber's childhood as he sat by her beside | Photo: Pexels
As Amber slept that night, Edward couldn't take his gaze away from her. His mind flashed to the time Amber had been a happy, cheerful girl. She was the most beautiful baby ever, and when she grew up, she was the most beautiful woman for Edward. "I'll see to it that he regrets what he's done, honey. I swear."
The next day, Amber and Edward went to the orphanage where Allen was placed and started the paperwork to get Allen back. As soon as the process was completed, Edward flew back to New York with his daughter and grandson. Later, he hired a private detective to track down Louis' whereabouts and discovered that he was having an affair with his boss's daughter when he left Amber.
Fortunately, his boss discovered that he was married with a child, had left his wife, and had lied to his daughter that he was single, so he was fired from the company and was forced to live on the streets like a homeless man.
Well, he's punished for what he already did. I'm glad about that! Edward pondered, enjoying a cup of coffee with the private investigator, Mr. Lewis, at a cafe. Now I can be at peace that he didn't get away with ruining my daughter's life.
What can we learn from this story?
Never go against your parents. If Amber had listened to her father, she wouldn't have suffered so much.
Karma is unavoidable. Louis thought he'd live a peaceful life after leaving Amber and Allen, but karma hit him hard, and he ended up homeless.
If you enjoyed this story, you might like this one about a restaurant owner who sees a neatly-dressed little girl digging through the restaurant's trash and decides to follow her.
This account is inspired by our reader's story and written by a professional writer. Any resemblance to actual names or locations is purely coincidental. All images are for illustration purposes only. Share your story with us; maybe it will change someone's life. If you would like to share your story, please send it to info@amomama.com.
Please fill in your e-mail so we can share with you our top stories!