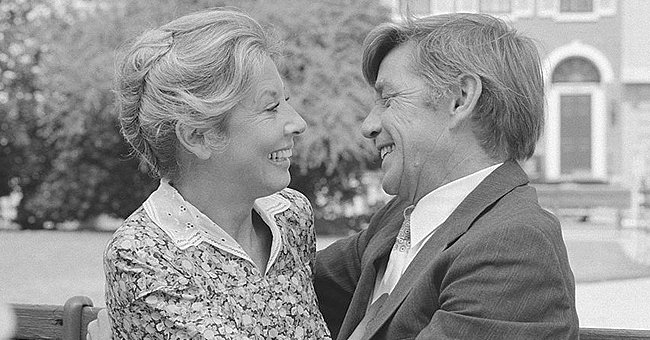 Getty Images
Ralph Waite & Michael Learned Fell in Love with Younger Actors Who Starred on 'The Waltons'
Starring as Olivia and John Walton in the CBS series "The Waltons," Michael Learned and Ralph Waite made their mark on the noughties TV screens. However, their real lives seemed more dramatic.
For nine seasons, Ralph Waite and Michael Learned played the lead roles in the '70s show, "The Waltons," stamping their names in the book of fame. While the loving family matriarch and patriarch seemed inseparable onset, off-the-screen, they each had their love paths to walk.
Fans rooting for them to connect in real life were repeatedly disappointed. The duo never made it into each other's romantic books, even after experiencing several heartbreaks in the real world.
Notably, the only parallel between "The Waltons" couple's real-life relationships are their repeat heartbreaks, rough road to happiness, and ultimately falling in love with significant others significantly younger than them, who also starred on the show.
MEET "THE WALTONS" FAMILY HEADS
Learned and Waite had eleven years between them, but their lives were somewhat intertwined due to their onscreen roles as Mr. and Mrs. Walton.
Michael Learned was born to Elizabeth Duane, and Bruce Learned in 1939 in Washington DC. As the oldest of six siblings, she spent her earliest years on a Connecticut farm before relocating to Austria.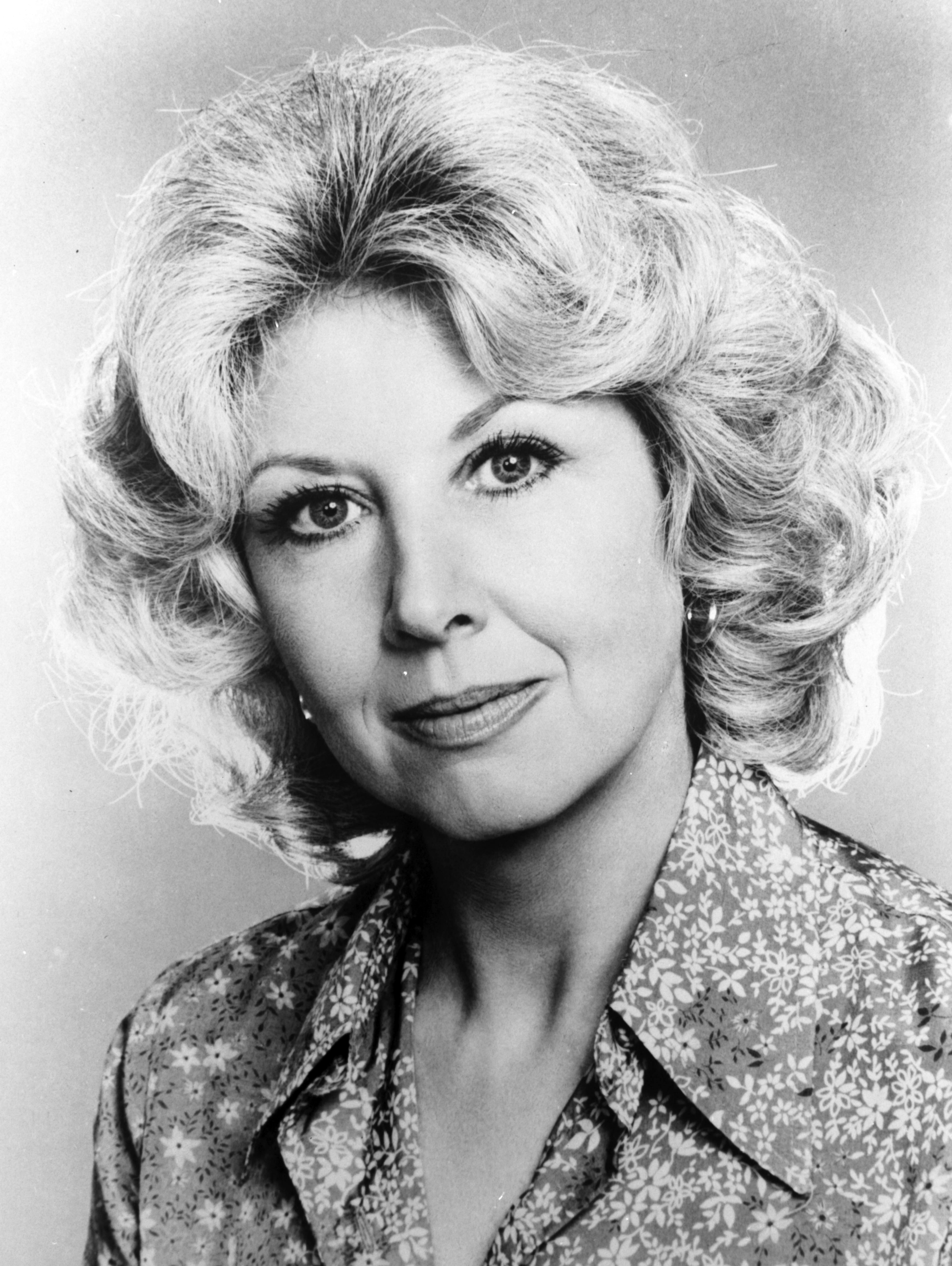 Michael Learned takes a portrait in the 1970s | Photo: Getty Images
She eventually enrolled at the Arts Educational School, Tring, where she discovered her love for the performing arts, embracing an acting career.
Waite's path was not much different. Born in White Plains, New York, in 1928, he was the eldest of five children. His parents Ralph Waite, a construction engineer, and Esther Waite, raised their kids in New York City while building their careers.
After Waite's college graduation, he joined the U.S Marine Corps, serving from 1946 to 1948 before enrolling in Bucknell University. After pursuing a career as a social worker and a Presbyterian minister, he discovered his knack for acting, making his Broadway debut in "Marathon '33."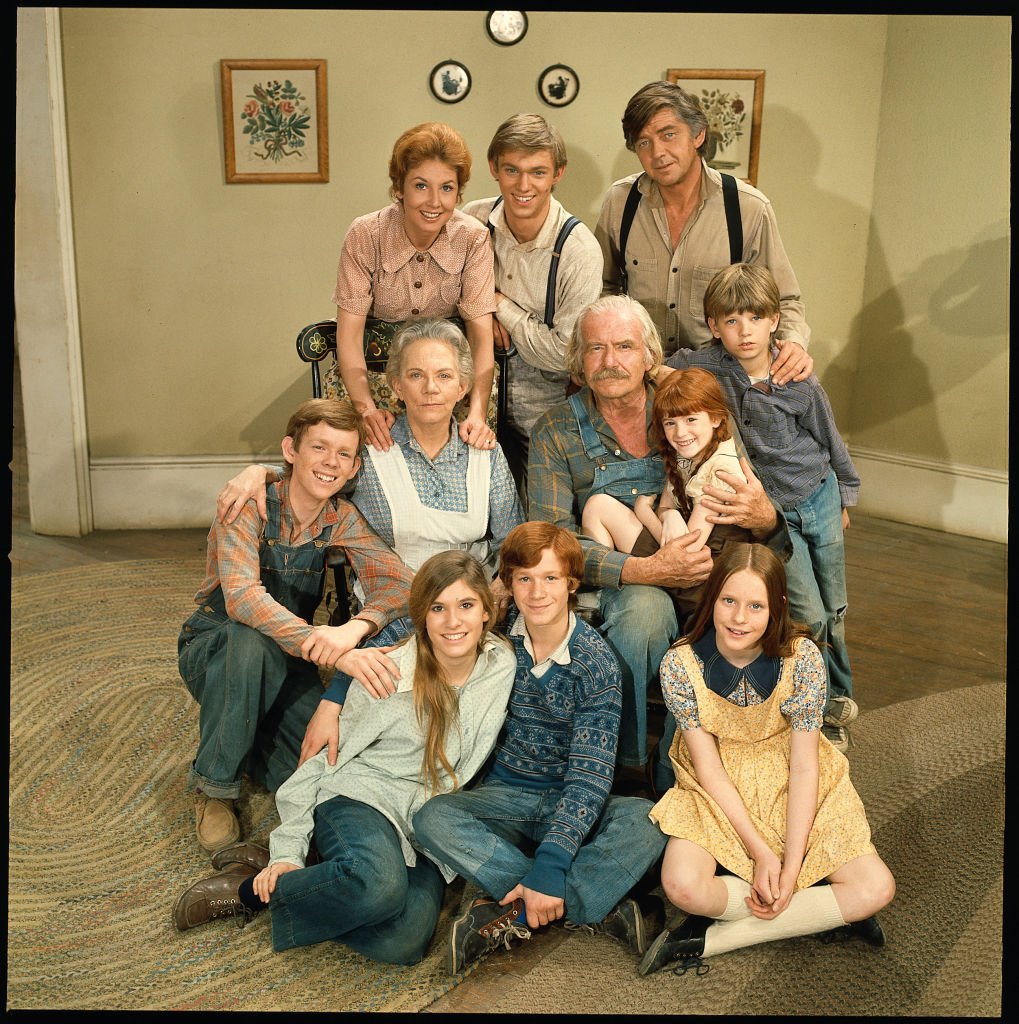 The cast of the hit television series "The Waltons" poses for a promotional photo on January 1, 1972. | Photo: Getty Images
BUILDING OUTSTANDING CAREERS
Learned snagged her first major role in 1971, as Olivia Walton on "The Waltons." Then an unknown actress quickly worked her way up the ropes, capturing the hearts of viewers.
Her outstanding prowess earned her six Emmy nominations for Lead Actress in a Drama, three of which she won. The actress left the show after seven seasons, but her impressive fandom remained.
She starred as Nurse Mary in the CBS series "Nurse," later landing roles in "Hothouse," "Living Dolls," "All My Children," and "General Hospital."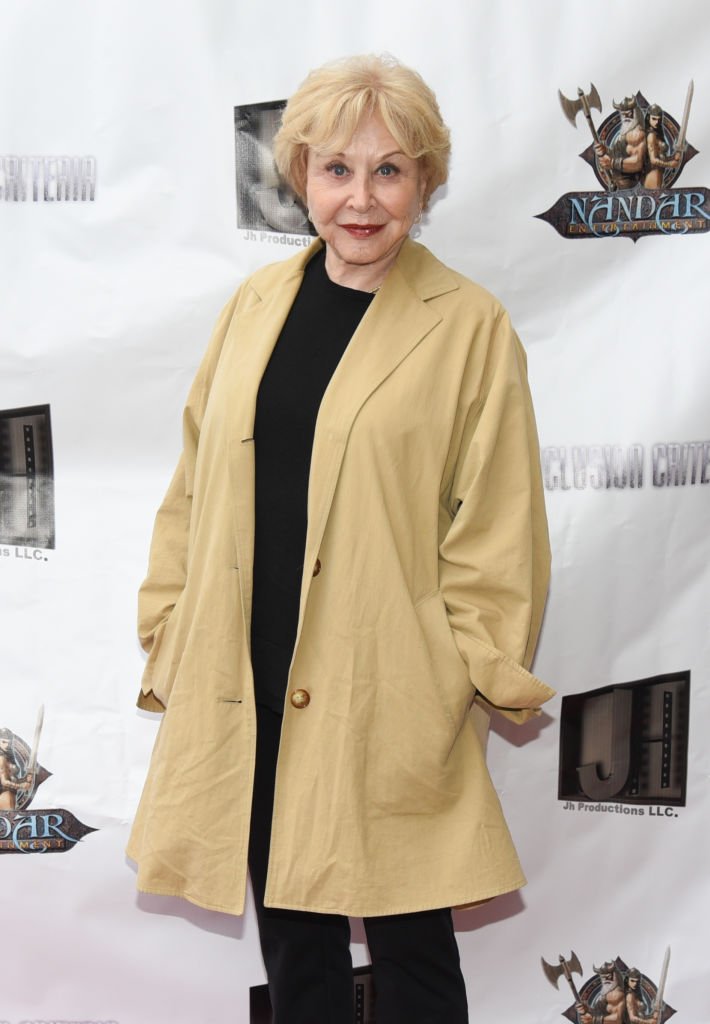 Michael Learned at the premiere of "Inclusion Criteria" at Charlie Chaplin Theatre on April 7, 2018 | Photo: Getty Images
Like his onscreen wife, Waite's role on "The Waltons" marked his big break and the onset of his stardom. Following its nine-season run, he starred in other remarkable movies, TV shows, and theatre productions.
Some of his outstanding works include "Lawman," "Five Easy Pieces," "The Stone Killer," "The Bodyguard," "Cliffhanger," and "Timequest," among others.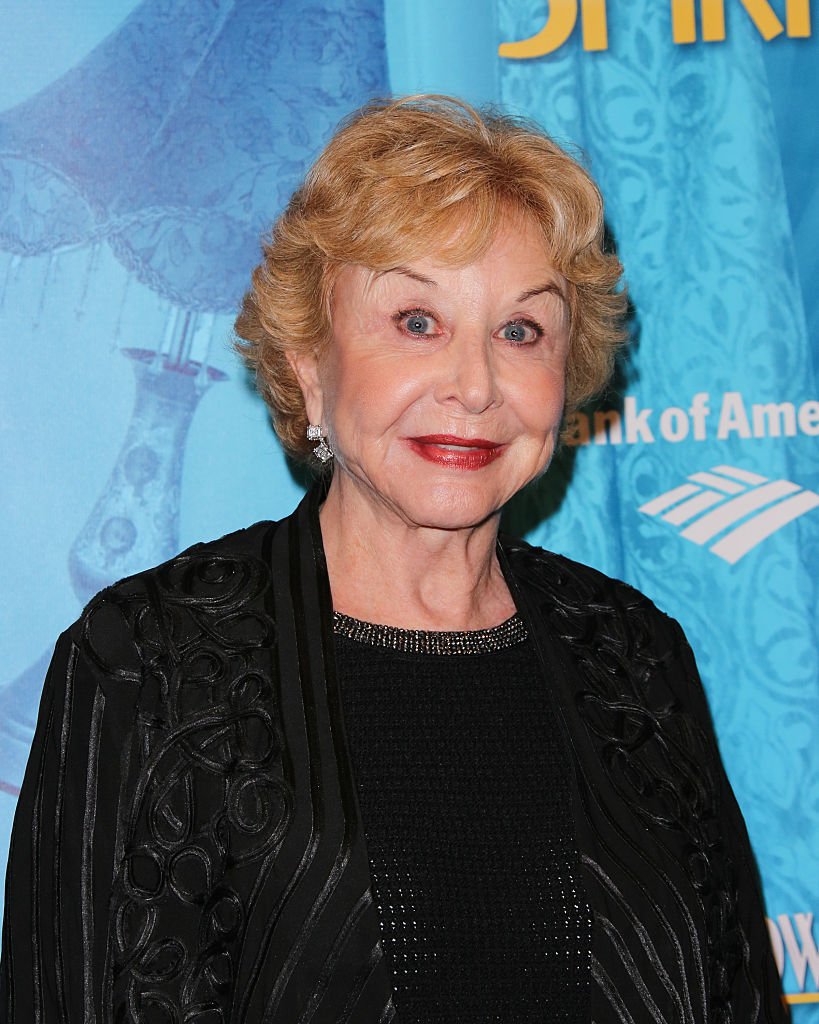 Michael Learned at the "Blithe Spirit" opening night performance at The Ahmanson Theatre on December 14, 2014 | Photo: Getty Images
While striving to build successful careers, both Waite and Learned seemed to be on a constant downward spiral in their respective love lives. Waite married three times. His first marriage was to Beverly Waite from 1951 to 1966.
Next, he married Kerry Shear Waite in 1977, enjoying marital bliss for barely four years before they split for good.
The actor has been open about the devastating impact of his divorces on him. He once admitted that he believed the divorce represented an end to his last chance at love. He divulged:
"Our separation was so painful that I never allowed myself to consider marriage again."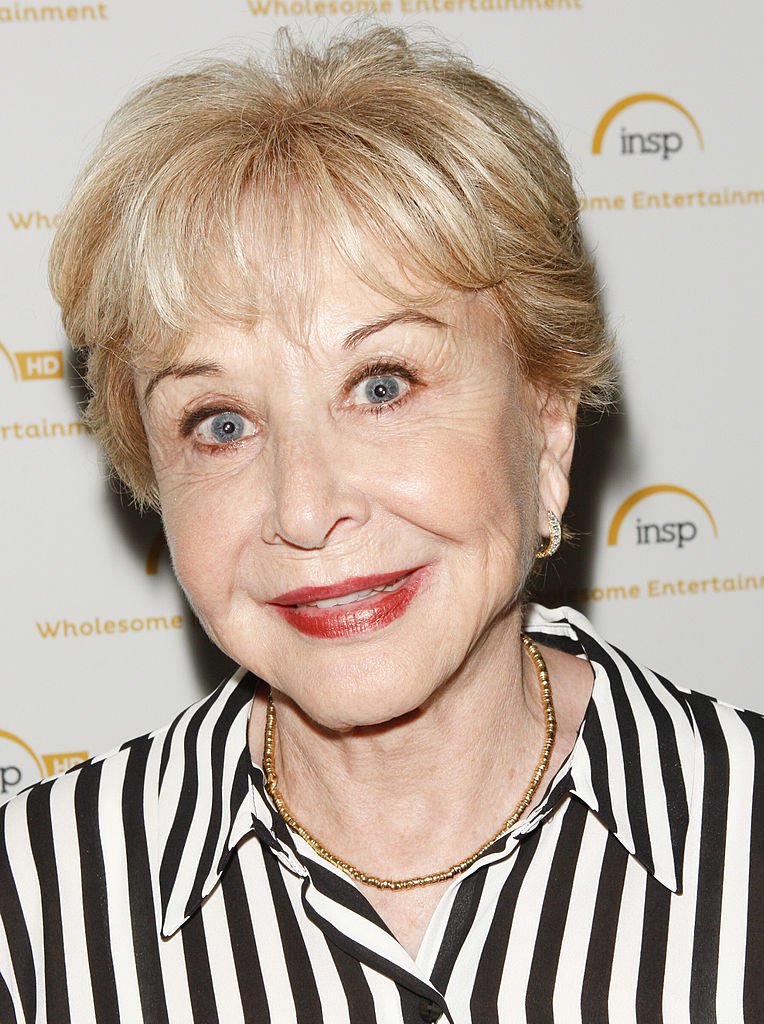 Michael Learned at The Cable Show on April 30, 2014. | Photo: Getty Images
It was no easier for Learned, who had been through at least two divorces before leaving her role as Olivia. Her first was in 1972, after a 16-year marriage to Peter Donat. After that, she married Glenn Chadwick, whom she divorced in 1977 after three years together.
The first divorce took a toll on her. Learned admitted to enduring an abusive marriage to Donat for sixteen years, which plunged her into depression. Admittedly, the drama surrounding the divorce caused the star to turn to the bottles. She explained:
"I was going through a divorce and I grew up in a family where, like in Europe, people drink, and they enjoy drinking, and that was in my family."
Michael Learned and Ralph Waite attend the signing of Mary McDonough's book at Book Soup on April 16, 2011 | Photo: Getty Images
Despite the heartache Waite and Learned had to face in their personal lives, they managed to render their characters flawlessly. Remarkably, not even the most loyal fans could have guessed they had such demons hovering around them.
MICHAEL LEARNED AND RALPH WAITE WERE DEEPLY IN LOVE
After spending almost a decade playing lovebirds onscreen, fans deemed it almost inevitable for the adorable pair to take their romance off-screen. And they were almost right.
In a 2019 interview, five years after Waite's death, Learned dropped the bombshell generations of "The Waltons" fanatic anticipated. The icon admitted she and her onscreen husband were deeply in love in real life.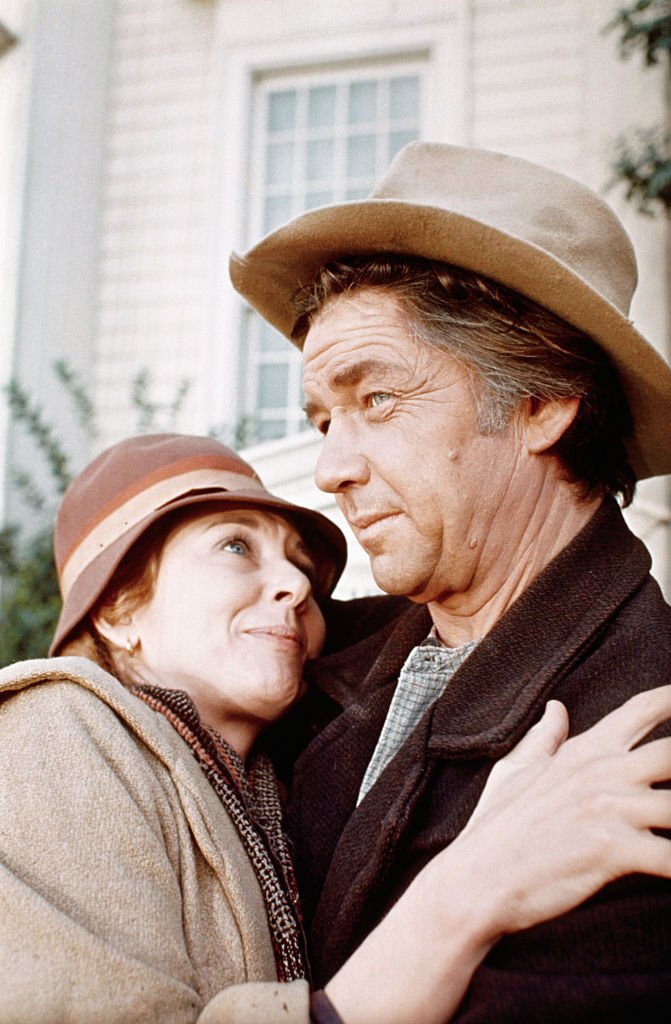 Michael Learned embraces actor Ralph Waite in scene from the TV series "The Waltons." | Photo: Getty Images
However, during their first intimate meeting, they agreed that pursuing a romance could "get messy," ultimately ruining their show. The icon divulged:
"We had a deep love for each other that we would have ruined if we had taken that extra step. And we didn't. We never did. We thought about it, but we didn't."
Hence, they resolved to put their feelings in check, converting that chemistry into a friendship that lasted a lifetime.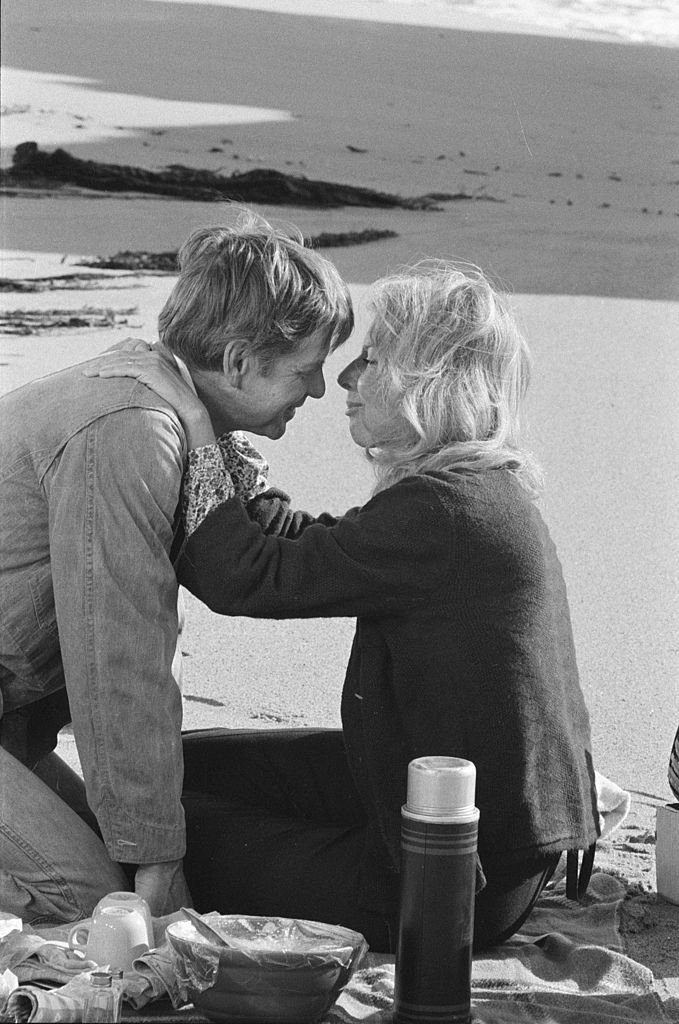 Michael Learned and Ralph Waite while filming the episode "The Parting" on November 16, 1978. | Photo: Getty Images
Just when it seemed all hope was lost in the love department for Waite and Learned, they each found love in the most unlikely people.
Learned began dating Actor-Writer William Parker, twelve years her junior, in the late seventies. They met after Parker guest-starred on one episode of the family-favorite CBS show. They tied the knot in 1979, giving the mother of three her well-deserved new beginning.
Around that time, Waite also kicked off his romance with his significant other, Kerry Shear. Notably, they met in 1969, but the pains of his past prevented the John Walton roleplayer from daring to sail the love boat again.
It took him eight years to summon the courage to open up again. Finally, he married Shear, who was twenty years younger than him, in 1977, and the pair lived in marital bliss until he died in 2014.
The show helped the duo mend their broken hearts in some way. Hence, it seems too much of a coincidence that they mended their hearts around the same time Olivia and John Walton celebrated their 20th anniversary onscreen.
HOW WAITE SAVED LEARNED'S LIFE
While Michael Learned and Ralph Waite never ended up together, they had important roles to play in each other's lives. The 83-year-old credited the late icon with saving her life over five decades ago.
She recounted how she became an alcoholic while dealing with her first divorce, almost losing herself before Waite's timely intervention. She shared:
"I was drinking heavily when the show started, and Ralph saved my life. Really."
Recounting the experience in detail, she explained how they often went out for lunch during their breaks, returning to the set feeling tipsy. After a while, Waite "straightened himself out," urging her to do the same as she was drinking too much.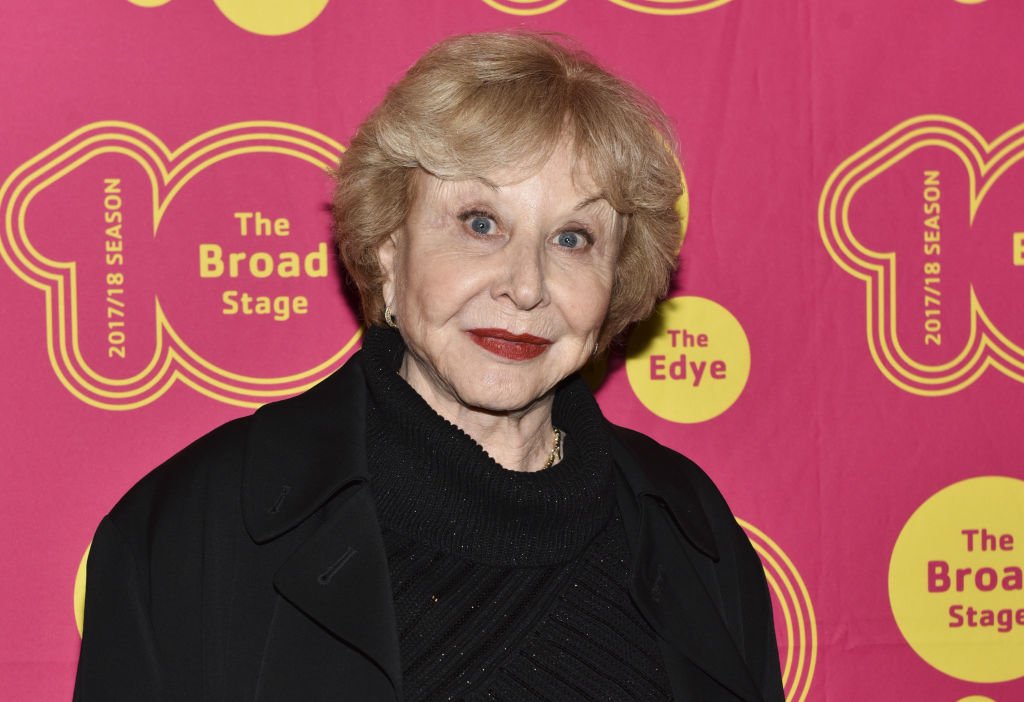 Actress Michael Learned attends "Small Mouth Sounds" opening night at The Eli and Edythe Broad Stage on January 12, 2018. | Photo: Getty Images
His observation struck her, as she never thought she drank too much, nor did she believe her drinking habit would go out of control until then.
With much effort, she quit drinking and spent the next decades abstaining from alcoholic beverages. Indeed, theirs is a journey of two friends fated to be together and stir each other towards attaining their full potentials.
Please fill in your e-mail so we can share with you our top stories!