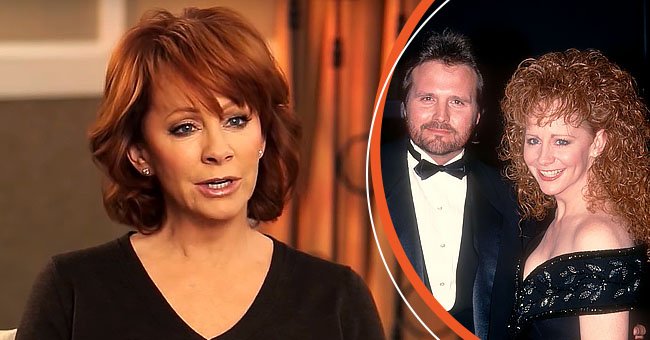 Getty Images | YouTube/TasteofCountryMusic
Reba McEntire's 2nd Husband Started Dating Her Close Friend after Their 26-Years Marriage
Reba McEntire has proven herself a strong woman, having been through two divorces. However, her ex-husband's betrayal of her close friend barely one year later required all the strength she could muster.
Reba McEntire's success in the country music genre is legendary. However, her love life hasn't enjoyed the same level of stability but instead was plagued by heartbreaks and complications.
Married and divorced twice, the legendary "Queen of Country" lived through some devastating moments in her life. Those moments contributed to making her the survivor and strong-willed woman the world came to know.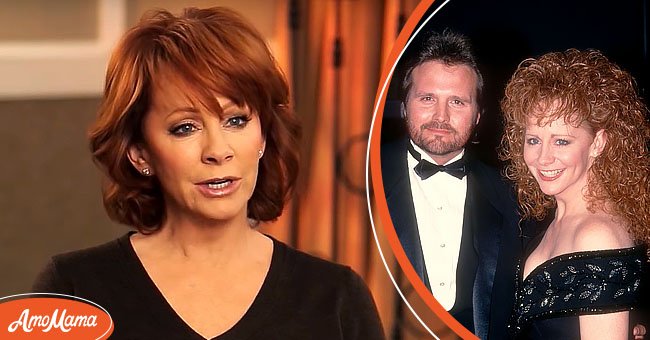 Picture of American singer, songwriter and actress Reba McEntire [left]. Actress Reba McEntire and husband Narvel Blackstock attend the 1992 People's Choice Awards on March 17, 1992 at Universal Studios [right]. | Photo: Getty Images youtube.com/TasteofCountryMusic
MCENTIRE'S FORAY INTO MUSIC
Following her high school education, McEntire enrolled at the Southeastern Oklahoma State University, where she majored in elementary education, with a minor in music. She eventually took up a singing job at the National Finals Rodeo in Oklahoma City.
Her performance impressed country artist Red Steagall, who later secured a recording contract in Nashville with Polygram/Mercury Records.
She compiled her first recording for the label in 1976, releasing her debut single, "I Don't Want To Be A One Night Stand," that same year.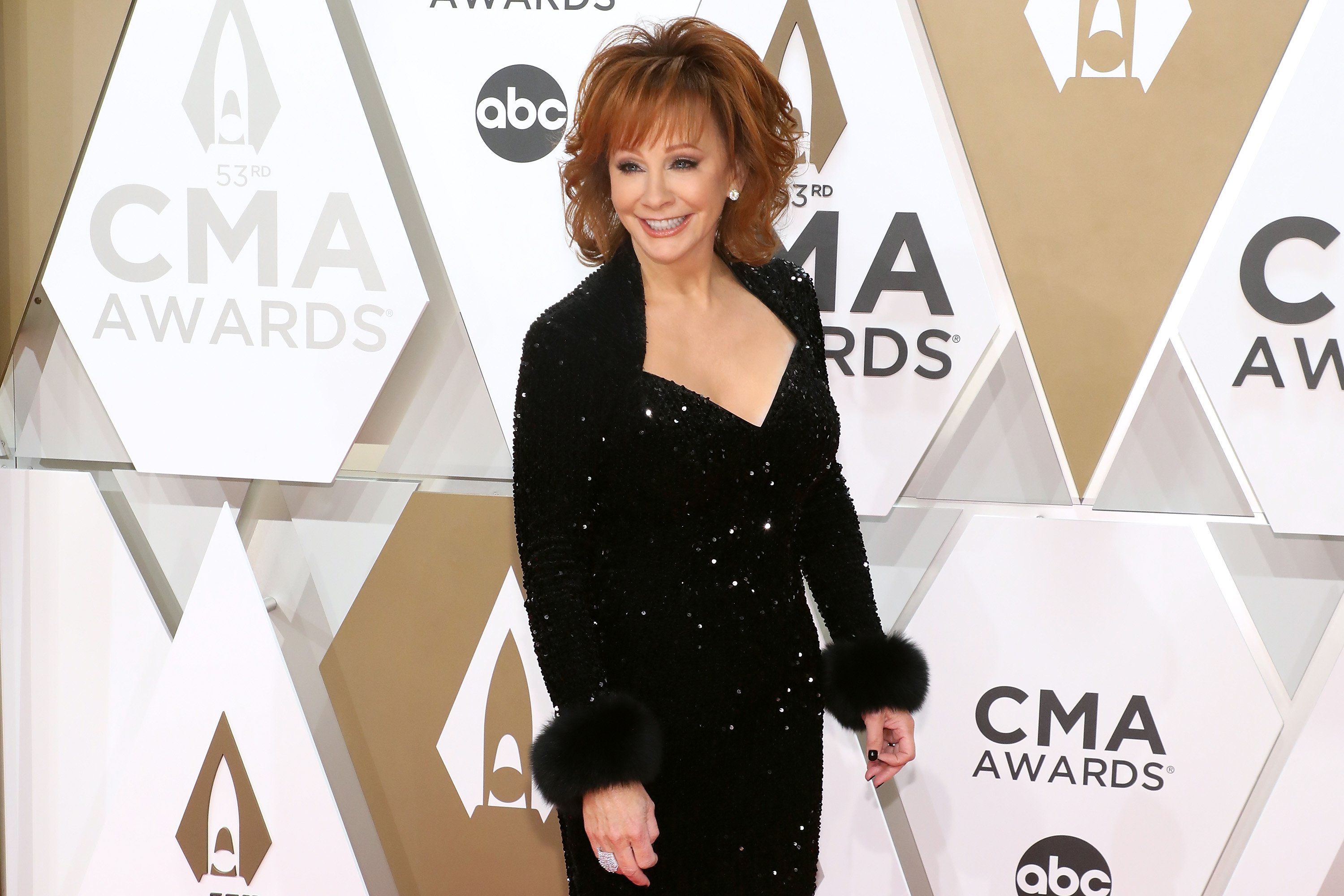 Reba McEntire attends the 53nd annual CMA Awards at Bridgestone Arena on November 13, 2019 in Nashville, Tennessee | Photo: Getty Images
She released more tracks for the label over time, and by 1978, had become a trailblazing singer. Her breakthrough album, "Just A Little Love," was released in 1984, skyrocketing the songstress to stardom.
McEntire's remarkable music success convinced the icon, initially reluctant to pursue a singing career, that she was on the right track. She has remained unstoppable ever since.
BECOMING MRS BATTLES
In 1976, McEntire tied the knot with Cattle Rancher and Steer Wrestling Champion Charlie Battles. The then-21-year-old ultimately became stepmom to the rancher's two sons from his previous relationship.
Despite their ten-year age gap, the actress and her first husband kept their relationship afloat for over a decade while living together in their Oklahoma ranch.
The pair divorced in 1987 after an eleven-year marriage that yielded no children. The star once opened up about her first marriage and divorce, saying, "She was in one day and out of love the next day."
A SECOND CHANCE AT LOVE
Two years after her divorce from Battles, McEntire said "I do" to her manager and music business associate Narvel Blackstock.
The duo, who had worked together for nine years, kicked off their relationship following the singer's move to Nashville to establish her career in the wake of her first divorce.
Their wedding took place on a Catamaran on Lake Tahoe, earning her criticism from fans who believed she moved on too soon from her first marriage, especially after creating the illusion of the perfect couple that fans came to idolize.
Notwithstanding, the star managed to shut down critics, convincing them she deserved a second chance at love, and there was none more deserving than Narvel, who she described as "a good daddy" and "a neat person."
A year after their wedding, Narvel and McEntire announced they expected their first child together. Their son, Shelby Steven McEntire Blackstock, arrived in February 1990, joining their blended family comprising the former steel guitarist's three kids from a previous marriage.
The duo spent twenty-six years in marital bliss before eventually going their separate ways, finalizing their divorce in 2015.
WHO TAKES THE FALL?
While the announcement of Narvel and McEntire's divorce was made in a joint statement, the question of who orchestrated it continued to linger.
The icon finally gave answers several months later. During a 2016 interview with CMT Radio Live, the businesswoman admitted the divorce was not her idea. She further revealed how difficult it was to readjust to single life after being married for over two decades.
According to her, she figured it was best to "take her marbles" elsewhere to ensure everybody was happy, as life was too short to be miserable.
Despite the severity of her situation at the time, McEntire managed to pull through, a feat she believed was only possible with God.
THE BETRAYAL
Before the world could recover from the news of McEntire's divorce after twenty-six years, another shocking news hit the media. In January 2016, reports of Narvel's relationship with real estate agent Laura Putty Stroud became widespread.
Even more alarming was that the woman in question was a close friend of McEntire. According to reports, the singer and Narvel's new partner spent a lot of time together, nurturing their friendship for years.
Photos of them enjoying fun moments together popped up on McEntire's social media on occasions, showing how close they were. The duo even attended a Kathy Perry concert together, posing in colorful wigs.
Hence, many expected the songstress to blow over the top over the "perceived" betrayal. However, she surprisingly remained friends with the couple and continued her business relationship with Narvel as co-runners of Starstruck Entertainment.
A BOMBSHELL NO ONE ANTICIPATED
It was soon confirmed the relationship between Stroud and Narvel was not just a mere fling. While it was unclear how long the duo dated before going public, sources revealed the two were on the verge of saying their "I dos." Speaking on the development, a source divulged:
"It was a bombshell. No one saw it coming."
How McEntire's ex-husband and his new girlfriend became so serious just one year after the former couple finalized their divorce raised speculations that their relationship may have commenced long before the split.
Although Narvel and Stroud were yet to tie the knot as speculated, their relationship has remained public over the years.
The pair celebrate each other on social media, even ringing in the new year as a couple in 2019, with a video of them kissing, shared on Stroud's Instagram.
MOVING ON
Throughout that period of her life, McEntire seemed unfazed. A source revealed that in addition to maintaining her friendship with Narvel and her motherly duties to his kids, she always appeared in great spirits, refusing to air her personal life in public.
Thankfully, the Queen of Country found love again, kicking off a relationship with businessman and photographer Anthony Lasuzzo in 2017, whom she dated for two years before calling it quits. She went public with her relationship with actor Rex Linn in 2020.
While the two are yet to take their relationship to the altar, getting confirmation of their romance from the usually tight-lipped singer was enough to keep fans hoping for resounding wedding bells sometime in the future.
Please fill in your e-mail so we can share with you our top stories!