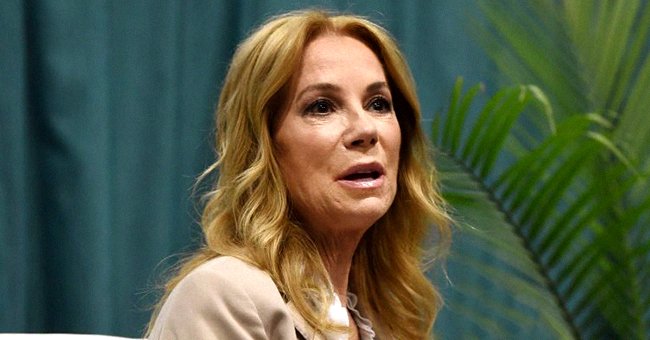 Getty Images
Kathie Lee Gifford Widowed & Her Mom Died — She Felt Alone until Finding Love with 'Sweet Man'
Kathie Lee Gifford, who became a born-again Christian at 12, began her career in the mid-1980s. In no time, she became a celebrity.
However, after the death of her second husband, Frank Gifford, and her mother, Kathie Lee Gifford, revealed that she was dying of loneliness and her home felt empty.
Six years after Frank's death, she had written several books and was glowing with love because she now has a sweet man in her life.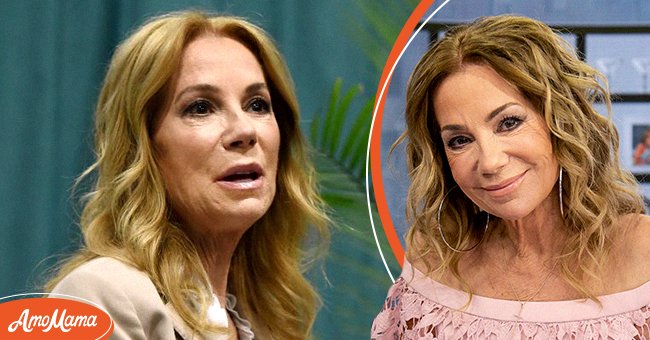 Kathie Lee Gifford at the premiere of "My Journey: A Conversation With Kathie Lee Gifford" on May 11, 2018, in Nashville (left), Kathie Lee Gifford on Today - Season 68 on April 2, 2019 (right) | Photo: Getty Images
ABOUT KATHIE LEE GIFFORD
Kathie Lee Gifford was born Kathryn Lee Epstein on August 16, 1953. Her father was an American Naval officer and saxophonist, while her mother was a former naval secretary who became a radio singer.
At 12, she became a born-again Christian after watching the Christian movie titled "The Restless Ones" even though she came from a Jewish family.
At 17, she represented Maryland in America's Junior Miss Pageant, where she met Anita Bryant. Bryant was a co-host of the pageant and a prominent Christian singer.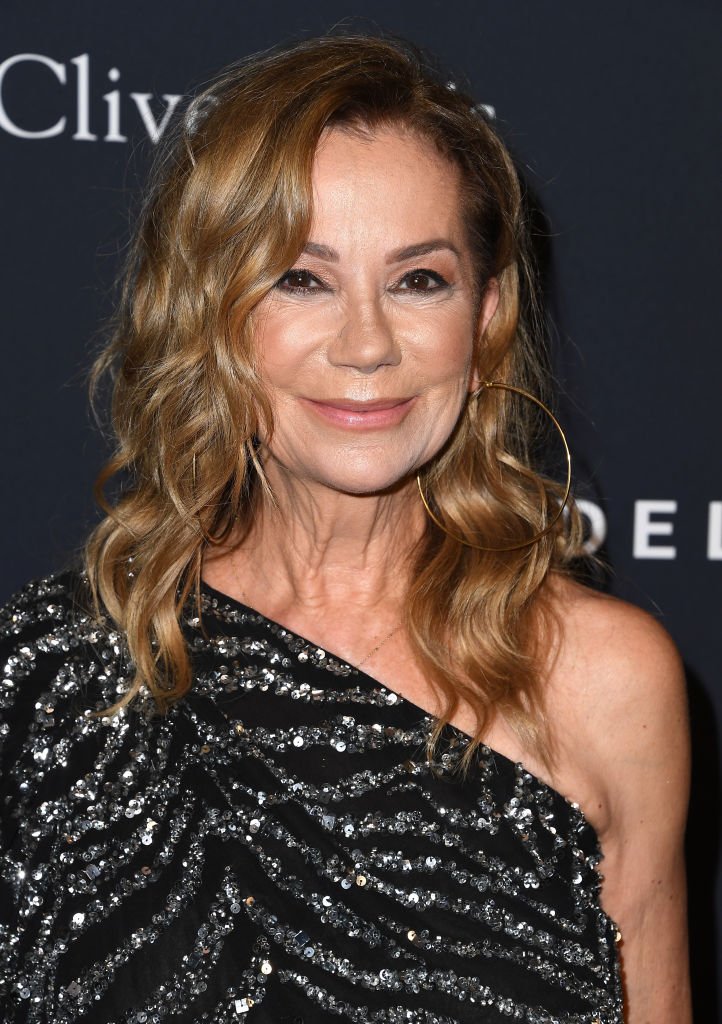 Kathie Lee Gifford at the Pre-GRAMMY Gala and GRAMMY Salute to Industry Icons Honoring Sean "Diddy" Combs on January 25, 2020, in Beverly Hills | Photo: Getty Images
Bryant secured a full scholarship for Kathie at the evangelical Oral Roberts University in Tulsa, Oklahoma. She also secured a place for her in Roberts' World Action Singers.
In her junior year, Kathie dropped out of school, published her book "The Quiet Riot" in 1976, and married Paul Johnson, a Christian music publishing company owner and her Bible study group leader.
Together, they appeared on religious television shows, such as "The 700 Club," before working independently. She was a nurse on "Days of Our Lives" for nine months and worked on commercial jingles and TV pilots.
She started being a substitute on "Good Morning America," and by 1982, she divorced Johnson. In June 1985, Kathie joined Regis Philbin on "The Morning Show," and the two of them became legendary on daytime television.
They became instant celebrities as they kicked off "Live With Regis & Kathie Lee." On October 18, 1986, she married former NFL star Frank Gifford, and they had two kids, Cody Newton in 1990 and Cassidy Erin in 1993.
She had also served as the spokeswoman for the Home Furnishings Council, Ultra Slim-Fast, Carnival Cruise Lines, and Revlon while also producing her fitness video, "Kathie Lee's Feel Fit and Fabulous Workout."
In 1992, she wrote an autobiography, "I Can't Believe I Said That!," ran charity organizations, sang at venues across the country, left "Live With Regis & Kathie Lee," and released several albums.
In April 2008, Kathie returned to TV on "Today" with Hoda Kotb. After celebrating ten years with the "Today" show, she announced her leaving. In 2015, she lost her 84-year-old husband.
DEATH OF HER MOTHER
In 2017, she revealed that her mother passed away at 87. While she announced her mother's death on the "Today" show, Kathie said:
"Just like Frank, I believe she saw Jesus, and Jesus took her breath away. And it gives me great comfort."
Kathie also mentioned that her mother, who had appeared on TV numerous times, supported and encouraged her to follow her dreams, passed away in her sleep on her beautiful bed.
LONG MARRIAGE, INFIDELITY, AND FORGIVENESS
When Kathie got married to Frank, he was 23 years older than her. Even though she was a proud Christian, their marriage was not as smooth as she would have expected.
Frank was not only a former NFL star; he was also an actor and television sports commentator. Frank's NFL career was with the New York Giants, where he played both offense and defense.
In 1956, he won the league's Most Valuable Player Award and was inducted into the Pro Football Hall of Fame on July 30, 1977, and won an Emmy Award for Outstanding Sports Personality in the same year.
Besides being a guest star on the NBC television series "Hazel," he also appeared in the 1959 World War II submarine film drama "Up Periscope."
In 1997, Frank was caught cheating with a married flight attendant, and Kathie said when the news broke, it made her question her faith and felt like God had abandoned her.
She also revealed that those moments almost destroyed her. She had felt hopeless, but that moment also taught her forgiveness, and she was able to make it through with God's love. Frank and Kathie had been married for almost 29 years before his death.
DEATH OF A PARTNER
In 2015, Kathie revealed that Frank had chronic traumatic encephalopathy, a degenerative brain disease linked to repeated blows on the head.
His family revealed he had the disease three months after he died because the disease can be confirmed only posthumously. In 1960, after a tackle, they carted Frank off the field with a concussion, ending his season.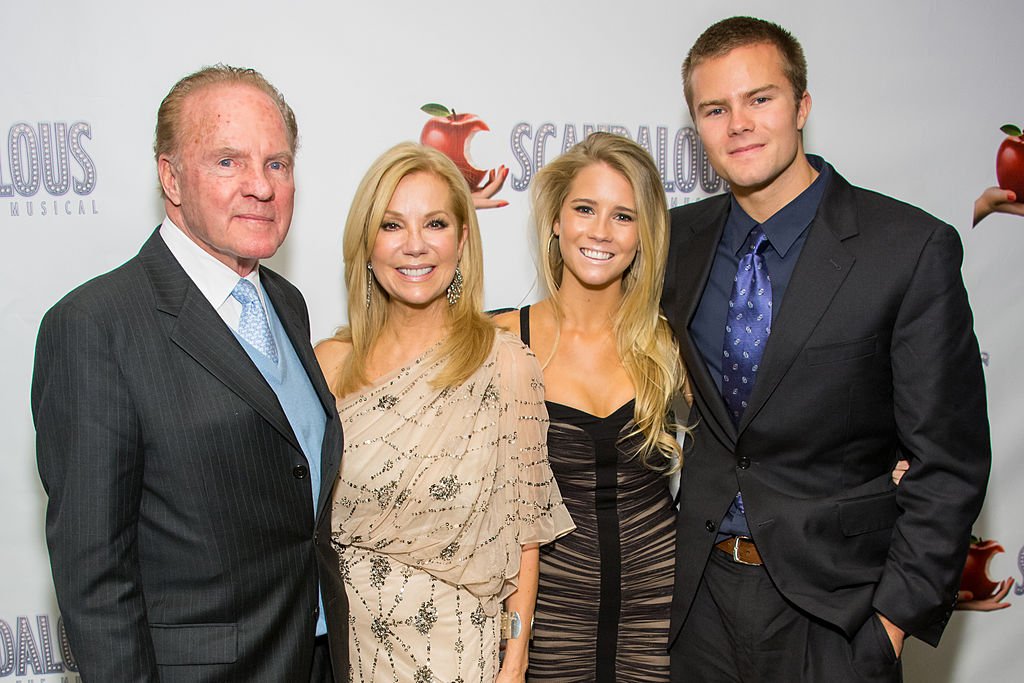 Frank Gifford, Kathie Lee Gifford, Cassidy Gifford, and Cody Gifford at the "Scandalous" Broadway Opening Night after-party on November 15, 2012, in New York | Photo: Getty Images
A year later, he announced his retirement even though he returned to the Pro Bowl in 1963. When the Gifford family announced Frank's head trauma, they had hoped to create awareness.
They wanted medical researchers to pay more attention to traumatic brain injuries caused by football. They had also suspected that he was suffering from the debilitating effects of the head trauma.
FIGHTING LONELINESS
After Frank and her mother's death, Kathie said she had suffered loneliness. Her home had felt empty even though she had her beautiful children around.
She eventually moved to Nashville and had to start over while making new memories so that the old ones didn't kill her.
Kathie also mentioned that to deal with loneliness, one needs people. In 2021, she published her book "The Jesus I Know: Honest Conversations and Diverse Opinions about Who He Is."
FINDING NEW LOVE
Besides moving to Nashville, getting her Hollywood walk of fame, and marrying off her children, among others, Kathie was glowing with love. She said:
"I have a very sweet man in my life. He's good for me, and I'm good for him."
That was all she was willing to say about her new boyfriend, whom she has kept anonymous. She is also grateful for being in a very beautiful season of her life while she feels settled.
Please fill in your e-mail so we can share with you our top stories!