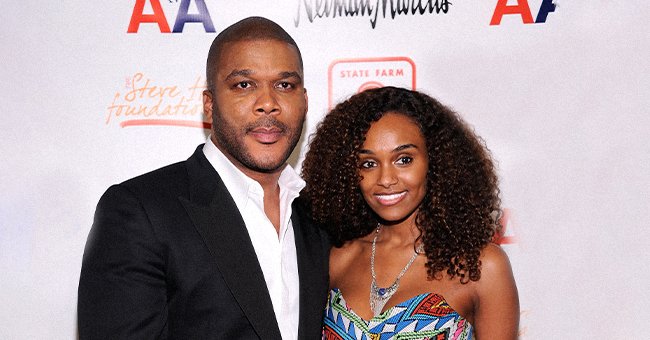 Getty Images
Gelila Bekele Who Is the Mother of Tyler Perry's Only Son Aman Stuns with Her Age-Defying Mother in a New Snap
The proud mother of seven-year-old Aman Tyler Perry was raised by her strong grandmother in Ethiopia before moving to Europe and later to the United States.
Gelila Bekele is the mother of producer Tyler Perry's only child, Aman Tyler Perry. The pair dated from 2009 to 2020 and welcomed their son in 2014.
The former couple kept their relationship relatively private when they were dating. However, Perry did gush about his partner during an interview with People Magazine in 2017.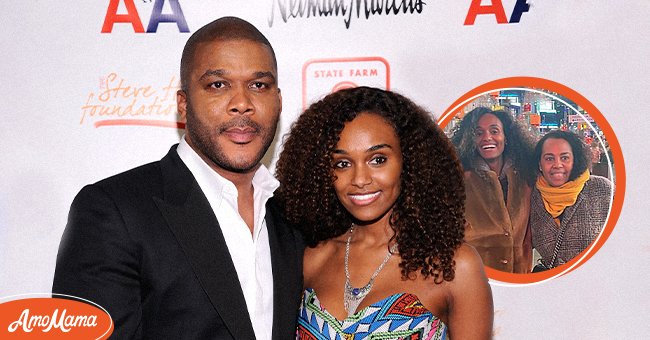 Tyler Perry and Gelila Bekele pictured at the 2nd annual Steve Harvey Foundation gala, 2011, New York [Main Picture]. Bekele and her mother pictured in New York in a recent Instagram photo [Circle]. | Photo: Getty Images & Instagram/gelila.bekele
He revealed that Bekele had told him she was pregnant during a FaceTime call and showed him the positive pregnancy test. The two never got married, but Perry remarked in the interview:
"There's no other person on this planet that I would want to be involved with or have a child with because she's amazing."
Six years after welcoming their children, the couple called it quits. However, they kept their breakup private until Perry took to Instagram and shared he was single and going through a midlife crisis.
Neither Perry nor Bekele shared details of the breakup. A source told People at the time that the couple remained friends after their split and were focused on being the best parents they could be to their son.
Although the "Medea" creator and philanthropist chose to keep some aspects of their lives private, Bekele has shared details of her childhood with the media, including being raised primarily by her grandmother.
The model once explained that her mother was 16 years old when she was born. So her grandmother took over raising her and taught her the importance of education and how it can impact someone's life.
Although her grandmother was an important figure in her life, that is not to say her mother is not either. Recently the filmmaker shared a gorgeous photo with her mother in New York.
Bekele and her mother smile towards the camera and were bundled up in warm coats for the cold weather in the photo. In the caption, Bekele shared that her mother loved New York's iconic Times Square.
Although Bekele was tied to a very successful man in Hollywood, she made a successful career in the entertainment industry for herself, including making narrative and documentary films.
A few of the films Bekele worked on included directing "MAi: Life is not Honey" and "The Model Activists" and being an executive producer of "Anbessa."
Please fill in your e-mail so we can share with you our top stories!