Robin Wright. | Photo:Getty Images
'Forrest Gump's Robin Wright Wed Much Younger Husband after Getting Tattoo of Ex's Initials
Robin Wright is known for her exceptional acting skills on TV and in films. Apart from her extensive career, she shocked the world with her third marriage to a much younger man. Here is a glimpse of her married life.
Renowned actress Robin Wright is one of the brilliant personalities in Hollywood. The 55-year-old beauty has captivated the world with her incredible acting chops on films and TV.
She is iconic for playing Jenny Curran in the 1994 film "Forrest Gump" opposite Tom Hanks and the hit 2013 political drama Netflix series "House of Cards." Wright played as strong-willed president Claire Underwood.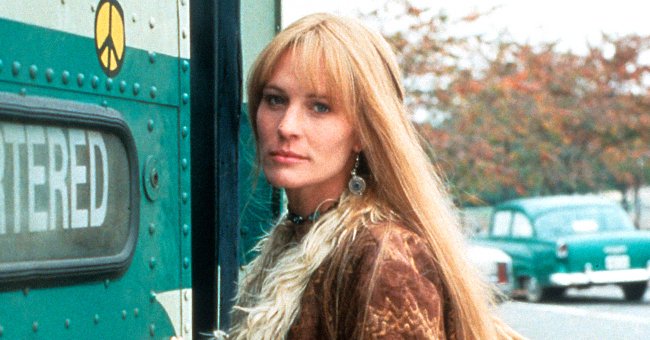 Robin Wright boards a bus in a scene from the 1994 film "Forrest Gump." | Photo: Getty Images
Wright grew up in Dallas, Texas, to her parents, Gayle and Freddie. The latter worked as a pharmaceutical executive while the actress' mother was a national director at a marketing company Mary Kay.
The dazzling actress started her career as a professional model in 1980 at age 14. Her work in the modeling industry took her outside of the U.S., such as Japan and France.
Modeling eventually led Wright to become an actress, and she appeared in her first soap series, "Santa Barbara" in 1984, for which she earned three Daytime Emmy nominations.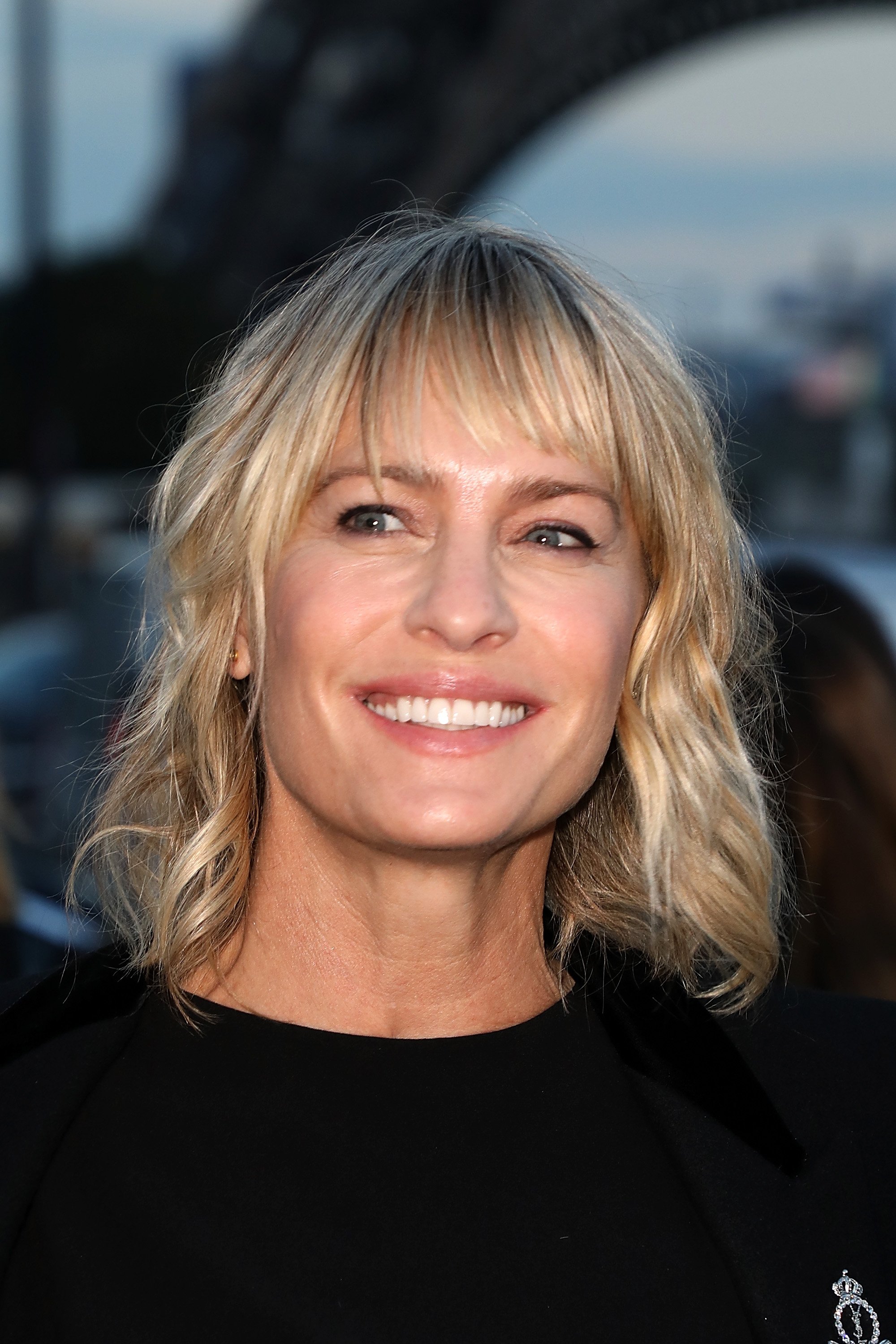 Robin Wright at the Saint Laurent show as part of the Paris Fashion Week Womenswear Spring/Summer 2018 on September 26, 2017 in Paris, France. | Photo: Getty Images
FIRST MARRIAGE TO DANE WITHERSPOON
Aside from earning three Daytime Emmy nods, Wright met her co-star Dane Witherspoon on the show's first season. Both played childhood sweethearts, Kelly Capwell and Joe Perkins.
The pair's on-screen chemistry became a reality as Wright immediately fell in love with the actor. She noted that Witherspoon was the most beautiful man she had ever seen.
She married Witherspoon in 1986, but unfortunately, they divorced in 1988. Two decades later, Wright felt devastated after learning that the "Capitol" actor and first husband passed away in 2014. His cause of death remains unknown.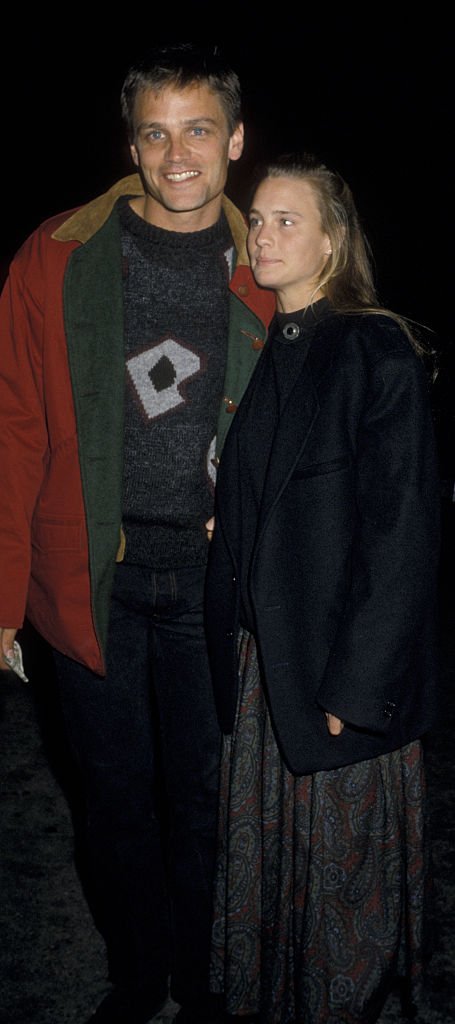 Dane Witherspoon and Robin Wright at West Hollywood, California on January 7, 1987. | Photo: Getty Images
A 'DEVASTATING' SPLIT FROM SECOND HUSBAND
After Witherspoon, Wright met and married renowned actor Sean Penn in 1996. But the couple split in 2009 and divorced the following year. Wright described their relationship as "devastating." She said:
"One of the reasons why we got back together and broke up so much was trying to keep the family together."
She and the "Milk" actor shares daughter Dylan, 30, and Hopper, 28. Following the couple's split, Wright found new love with actor Ben Foster, who met while filming the 2011 film "Rampant."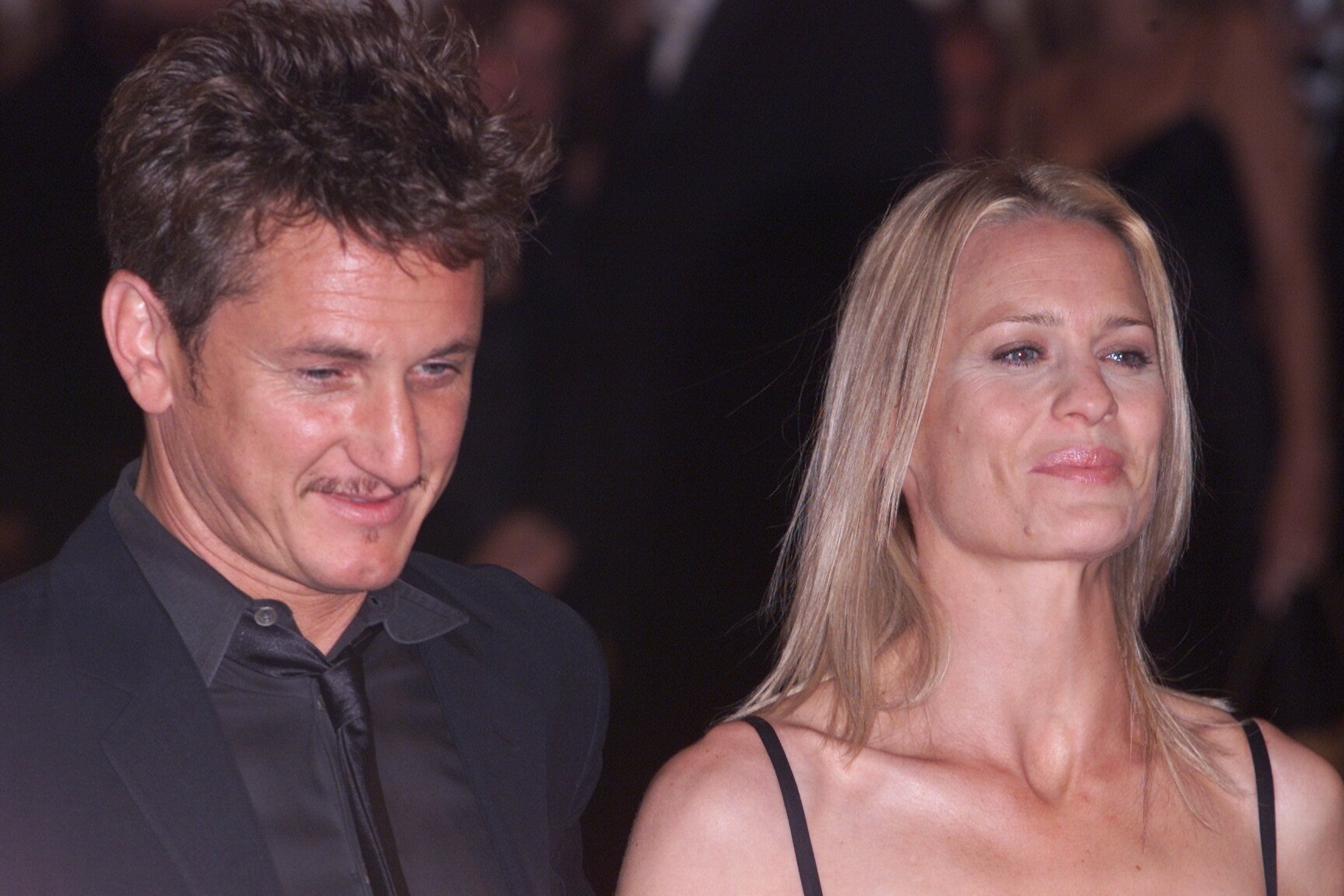 Sean Penn and Robin Wright attend "The Pledge" film premiere in Cannes, France in 2001. | Photo: Getty Images
ROMANCE WITH BEN FOSTER
The "Princess Bride" actress was smitten with Foster. They connected immediately, and Foster asked Wright out on a date, something she had never experienced before.
She gushed that Foster inspired her to be the best version of herself.
Having married at a young age, Wright revealed she never tried dating in the past. Foster was the first man who ever invited the "Wonder Woman" actress out for a date.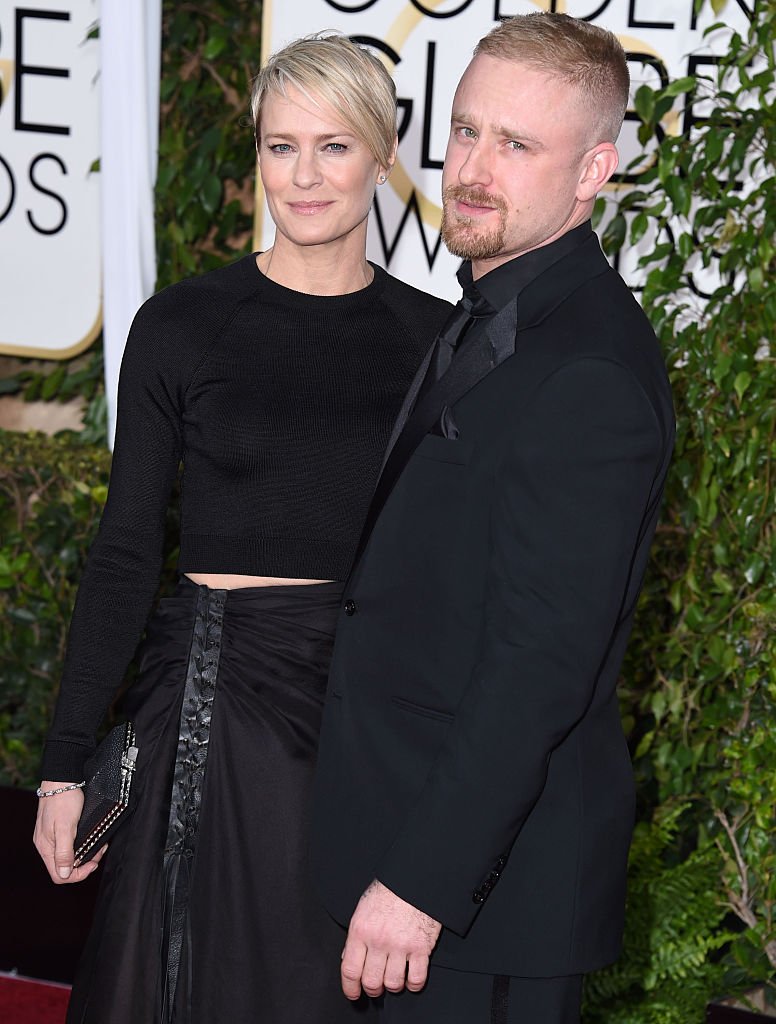 Robin Wright and Ben Foster at the 72nd Annual Golden Globe Awards on January 11, 2015 in Beverly Hills, California. | Photo: Getty Images
After a few years of dating, Foster and the "Adore" actress announced their engagement in 2014. Wright said their engagement was "such a shock" for her because she felt already married to the actor since their first date.
Wright experienced many firsts during their romance. She had a small letter "B" tattooed on her ring finger, while Foster marked a tiny "R" on the same spot as well.
The "State of Play" actress acknowledged that she was once against tattoos but has changed her mind. Wright described themselves as non-traditional and said getting tattoos felt right.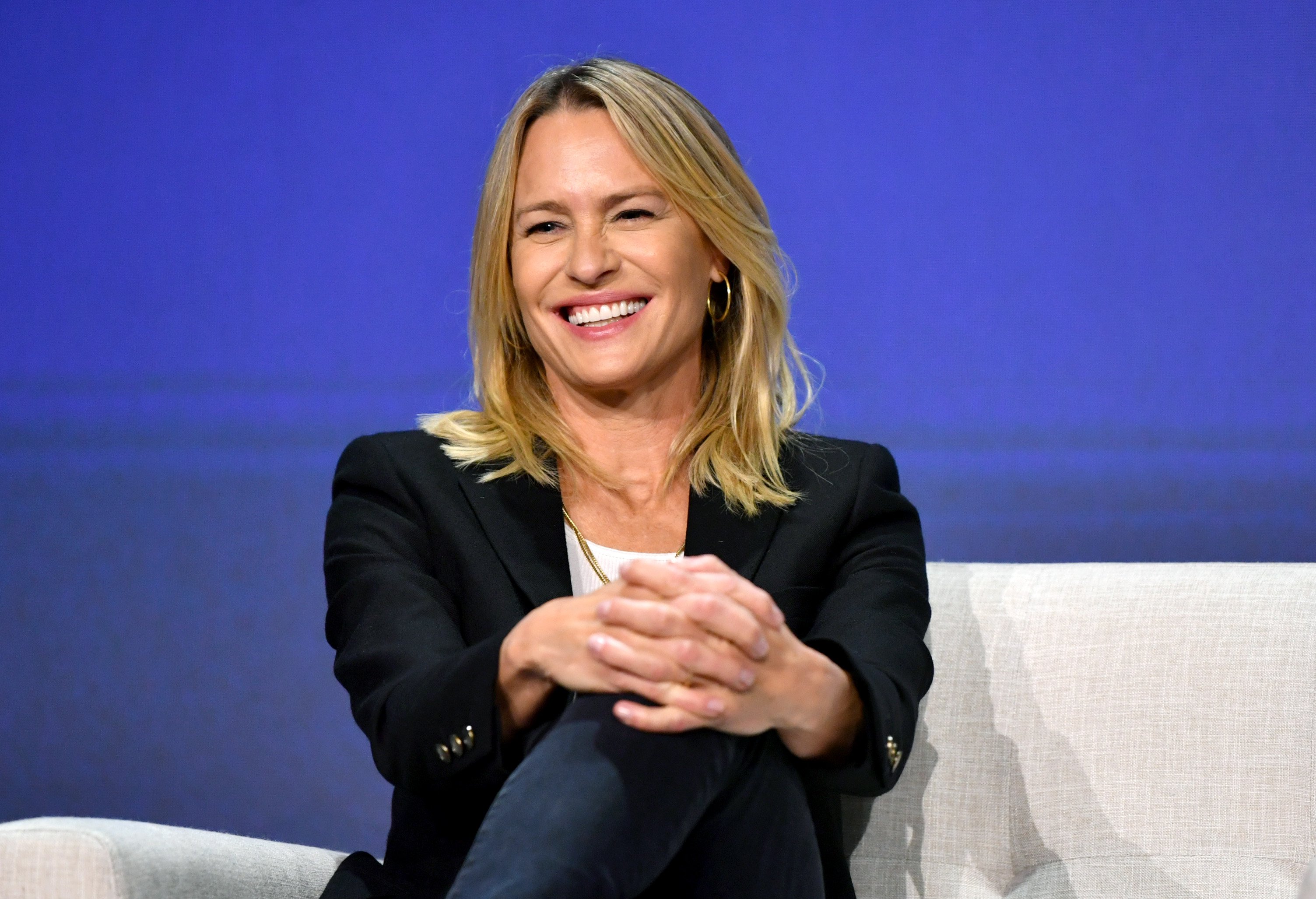 Robin Wright speaks onstage at the Netflix "House of Cards" FYSEE Event on June 4, 2019 in Los Angeles, California. | Photo: Getty Images
In addition to having tattoos, Wright said it was also the first time she explored things outside her comfort zone. She gushed that Foster inspired her to be the best version of herself. She said:
"I've never been happier in my life than I am today."
Unfortunately, there had been a lot of friction between the couple. They called off their engagement in 2015 after a series of breakups throughout their relationship.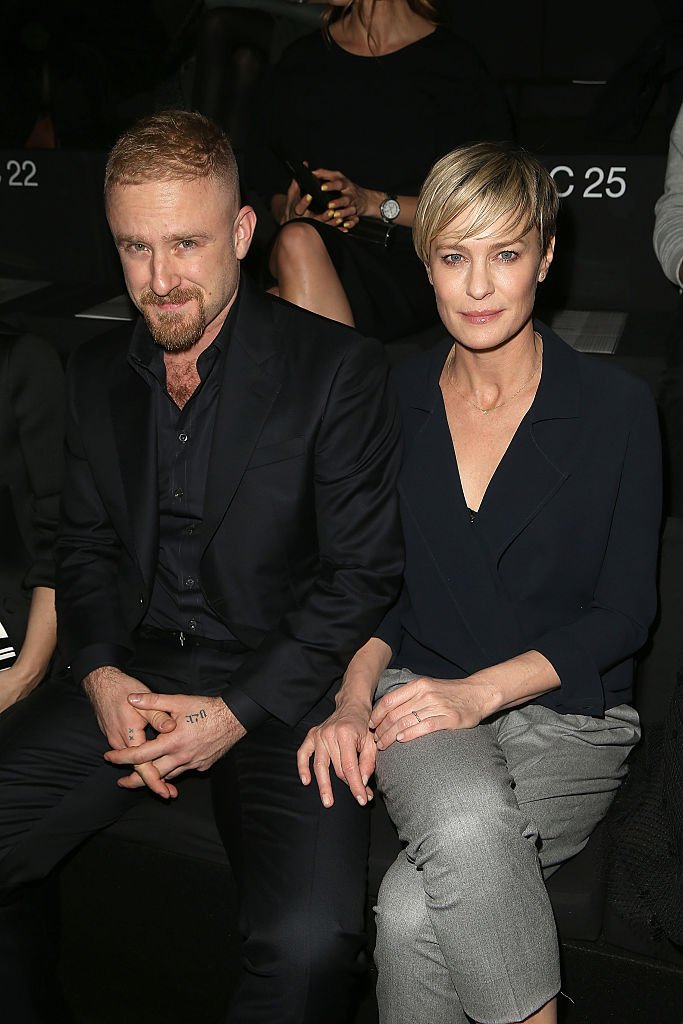 Ben Foster and Robin Wright attend the Giorgio Armani Prive show on January 27, 2015 in Paris, France. | Photo: Getty Images
THIRD MARRIAGE WITH A YOUNGER MAN
After calling quits with Foster, Wright reportedly married Clement Giraudet in 2018. Paparazzi spotted the couple wearing matching rings while getting a cozy vacation in Capri, Italy.
The couple's relationship gained public attention after reports of them enjoying a holiday at a ski resort in Tahoe, California, in 2017. They also drew headlines after they were pictured attending a soccer match in Paris, France, in the same year.
Wright and Clement kept their marriage private, which set it apart from her previous relationships. Despite keeping their relationship under wraps, they created a buzz because of their vast age difference.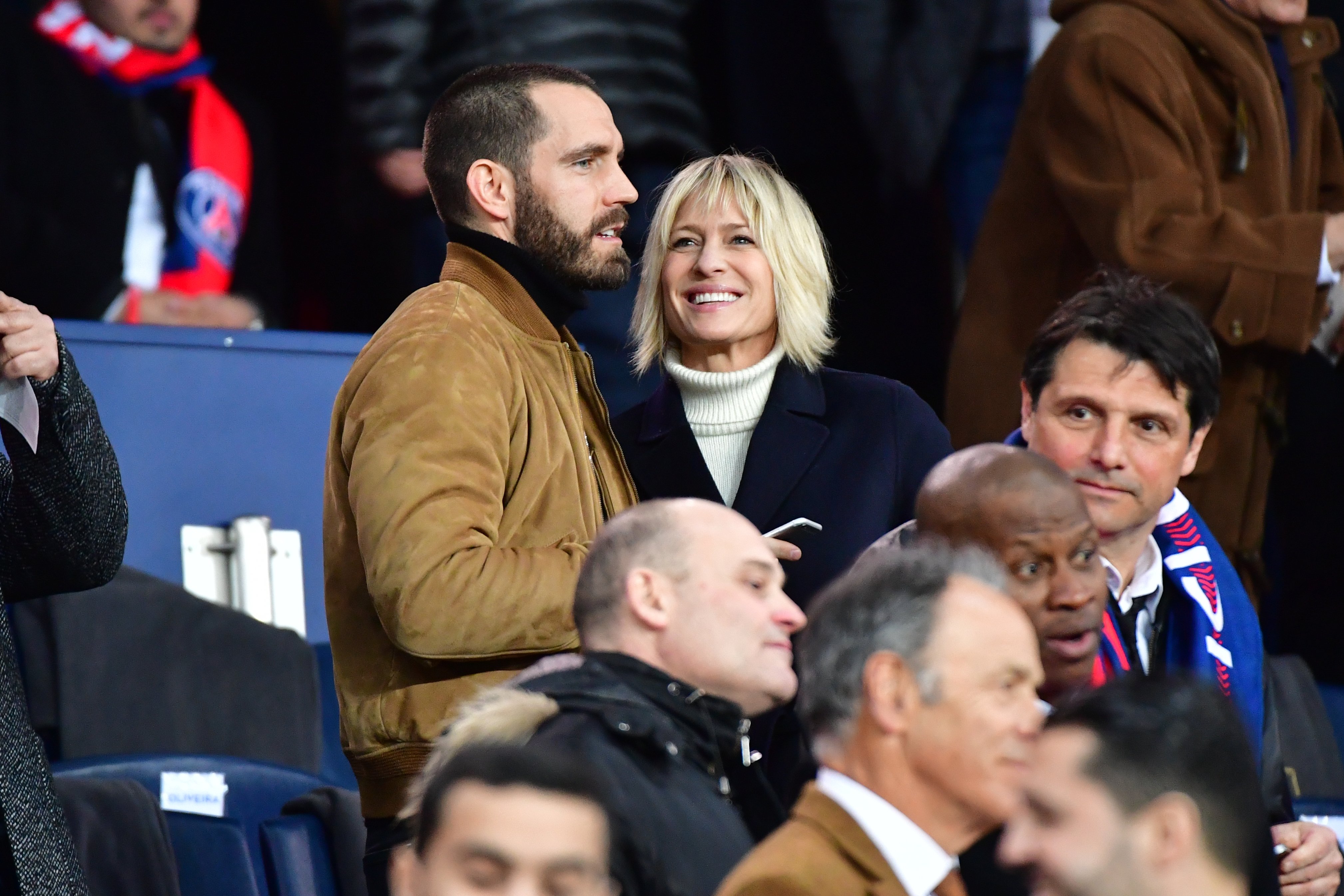 Robin Wright and Clement Giraudet at the second leg of UEFA Champions League match between Paris Saint Germain and Real Madrid at Parc des Princes on March 6, 2018 in Paris, France. | Photo: Getty Images
WHO IS CLEMENT GIRAUDET?
Giraudet is now 37, making him around two decades younger than Wright. Clement works as the Worldwide VIP Relations Manager for the luxury fashion label Saint Laurent.
He earned a Bachelor of Business Administration degree from the University of Bedfordshire in 2008. He obtained a master's degree in International Marketing and Luxury Brand Management from the EDC Paris Business School in 2010.
Born in France, the handsome fashion executive loves exploring nature and the great outdoors. Among Giraudet's interests included snowboarding, surfing, and mountain biking.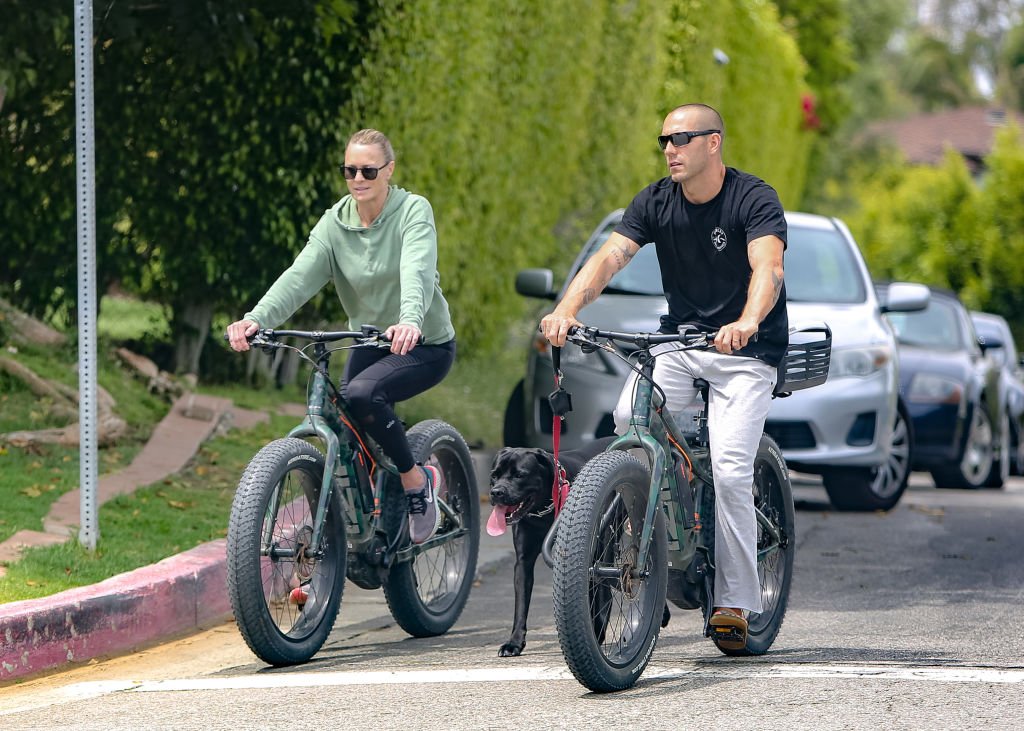 Robin Wright and Clement Giraudet biking on June 2, 2020 in Los Angeles, California. | Photo: Getty Images
DEDICATED PARENTS OF TWO
In addition to being happily married to her young husband, Wright enjoys spending time with her grown-up children, Dylan and Hopper. She co-parents them peacefully with Penn.
Penn said they put their differences aside to share parenting responsibilities. He added that they have "separate relationships" with their kids, which worked better for him.
While he and his former wife may not share the same "ethical parenting views," the former couple have shown that they can still be excellent examples of how to stay as amicable exes.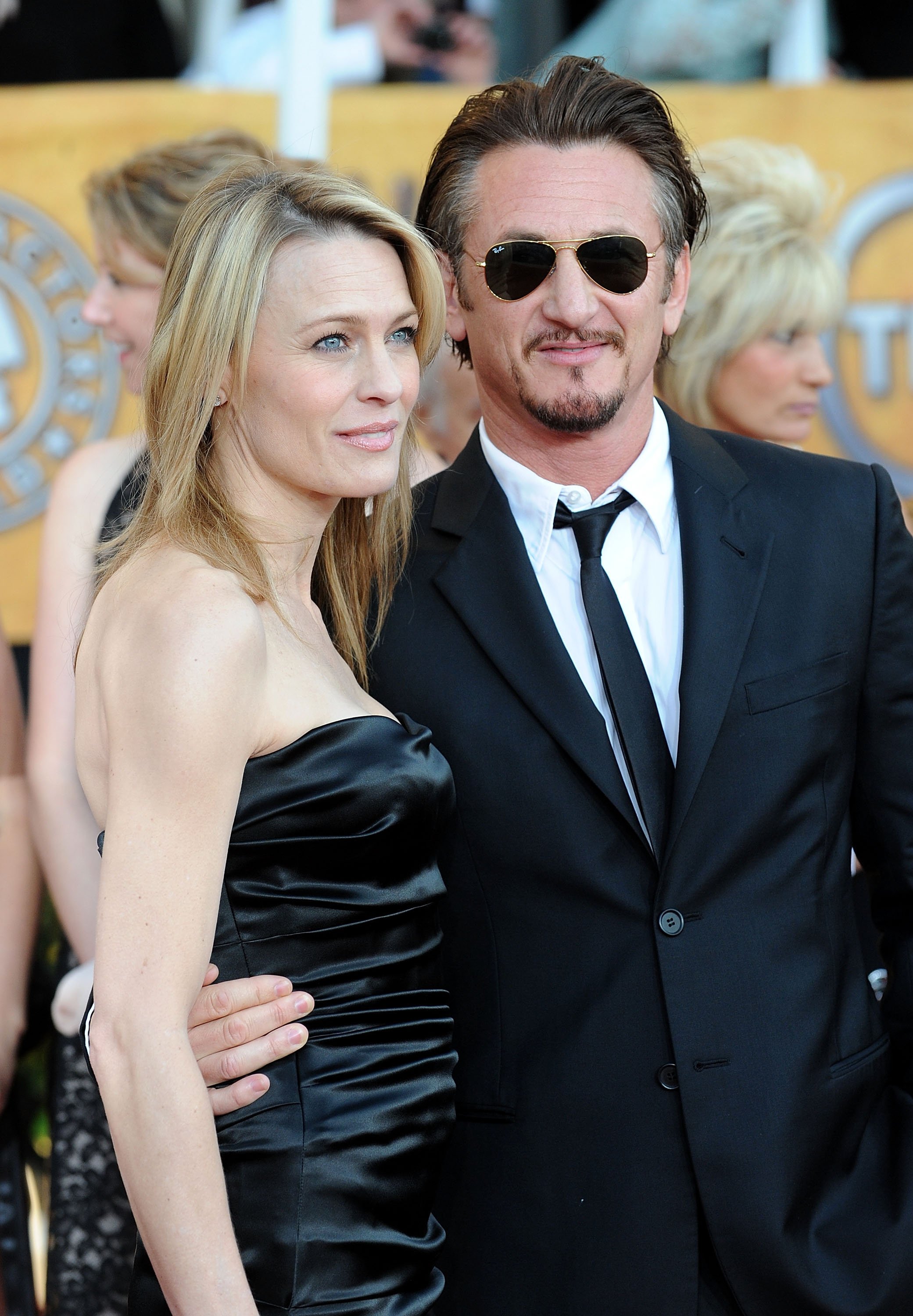 Robin Wright and Sean Penn attend the 15th Annual Screen Actors Guild Awards at the Shrine Auditorium on January 25, 2009 in Los Angeles, California. | Photo: Getty Images
Wright and the "Into the Wild" actor expressed how much they enjoy being parents to their beautiful children. Dylan and Hopper have been following in their footsteps in acting.
Dylan appeared in several films such as "Condemned" and "Elvis & Nixon." Meanwhile, Hopper showed his acting prowess in 2016, "The Last Face," "War Machine" in 2017, and "Between Worlds" in 2018.
Besides acting, both siblings are also models who have graced in various glossy magazines. Penn said he is proud of his children's achievements and continues to support whatever makes them happy.
Please fill in your e-mail so we can share with you our top stories!