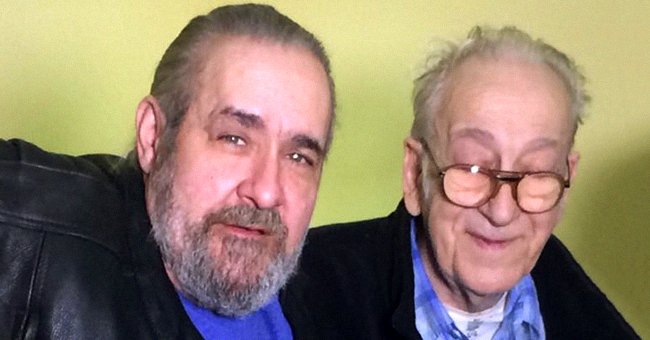 twitter.com/WHO13news
Elderly Man Finds Out He Has a Son from a Letter His Late Wife Hid from Him for Decades
At 61 years old, Sam Childress had made peace with the fact that his biological father wanted nothing to do with him - but a curveball was about to make its way into his life, challenging this assumption.
At 16 years old, the late Shirley Childress made her way to Williamsport, Pennsylvania by hitchhiking. The teenager was utterly unaware of what she was about to walk into.
On this journey, she ran into the then 20-year-old Anthony Trapani, who is now well into his 80's. The two dated for a short while, and unbeknownst to Trapani, they conceived a baby together.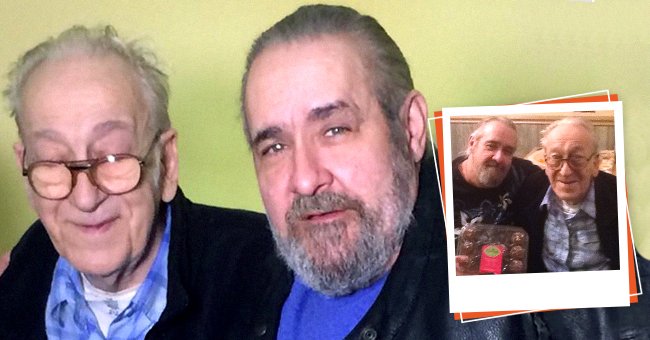 Anthony Trapani and Sam Childress with another overlaid picture of the two. │Source: twitter.com/wzzm13 twitter.com/WHO13news
REACHING OUT
Shirley tried to let Trapani know about his son, Sam Childress, via letter when the boy was five years old. Sadly, she did not receive any response. Desiree Nichols, the daughter of Sam, said:
"She never heard anything from him. I guess she just decided to raise him on her own."
Only five decades later, when Trapani was cleaning out his late wife's belongings, he came across this shocking letter that his spouse ensured never made it into his hands.
A BOMBSHELL
In the letter, Nichols told Trapani that his son was born on November 13th, 1953 and that if they wanted to contact one another, she could send him photos. Speaking about his late spouse keeping this secret, Trapan expressed:
"He's my full son that I've had my whole life, but why my wife hid that letter is beyond me."
One theory he had was due to his and his wife's unsuccessful attempts at having children; she felt too ashamed to share this information with him.
FACE TO FACE
The dad met his son over Skype at first, but Sam eventually flew out to Michigan at an assisted living center where his father was staying. Arlene Schulte, Trapani's sister, recollected:
"Him and Sam looked at each other and gave each other a hug. It was kind of emotional. [sic]"
You May Also Like: Teen Mother Gives Daughter up for Adoption — Reunites with Her 27 Years Later
Beyond looks, the two long-lost family members found out they had a lot in common. These similarities included their love for chocolate cake, donuts, and hunting.
UNDIVIDED ATTENTION
Heartbreakingly, from his childhood onwards, Sam always thought that the radio silence his mom received after sending the letter meant his dad didn't want anything to do with him. He expressed:
"Just to know him now is so important to me. It's going to fill that void."
Sadly, Trapani couldn't step into a time machine. Nevertheless, the two could spend quality time together going forward - probably a luxury they treasure more than most.
Please fill in your e-mail so we can share with you our top stories!