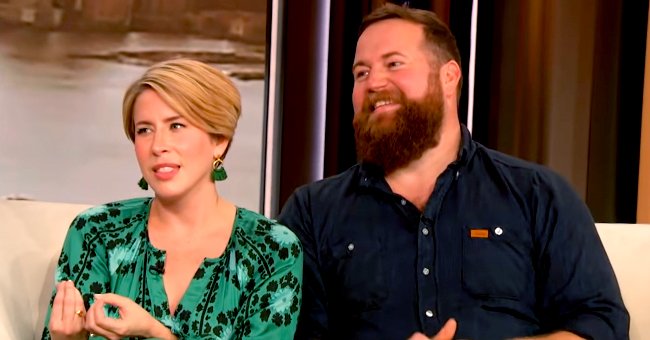 Ben and Erin Napier | Photo: Instagram/erinapier, Youtube.com/The Drew Barrymore Show
Erin Napier's Father Demanded Clarification When Ben Came to Ask for Her Hand
Ben and Erin Napier have made a name for themselves when it comes to home renovations and their show "Home Town" is proof that they are good at what they do.
Before the couple first met officially, they had secretly admired each other from afar. After Ben and Erin Napier's first meeting, they knew they were made for each other.
Barely one week after they met, they decided they would get married. Here's a look at Ben and Erin Napier's love story, how they met, and what they've been up to since.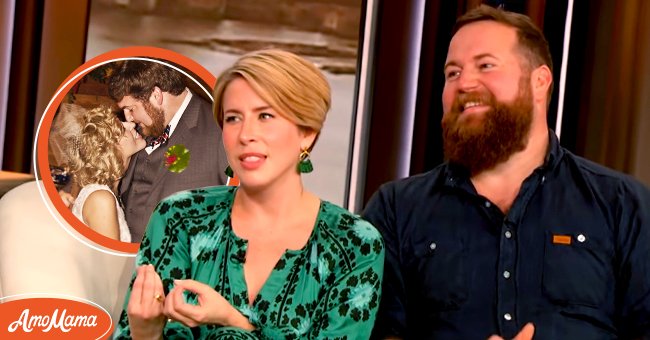 Erin and Ben Napier on their wedding day (left), Erin and Ben Napier in an interview (right) | Photo: Instagram.com/erinapier, Youtube.com/The Drew Barrymore Show
Ben Napier is an American television presenter born on September 24, 1983, to Baptist minister Das Napier and Bennie Napier. Ben attended the University of Mississippi, where he graduated with a history degree.
After graduation, he began working as a carpenter and woodworker and has created jaw-dropping renovations and gorgeous furniture with touching personal connections.
Before becoming famous, he was the youth minister at Laurel First United Methodist Church. Still, he resigned in 2014 to hone his skills as a woodworker and focus on his family's businesses, Laurel Mercantile Co. and Scotsman Co.
Erin Napier born Erin Rasberry was born on August 30, 1985, to seasoned realtor Karen Rasberyy and businessman Phil Rasberry. Erin attended the University of Mississippi, where she graduated with a Bachelor of Fine Arts in graphic design.
She started her career in corporate graphic design before she founded Lucky Luxe, an international stationery company. She is also a founding co-owner of Laurel Mercantile Co.
Ben and Erin's attraction started when they attended Jones County Junior College in Mississippi. Erin revealed that Ben was like a celebrity crush to her.
She admired him from afar as he was popular and the president of every club though he was not exclusive. While she admired him, he was also admiring her.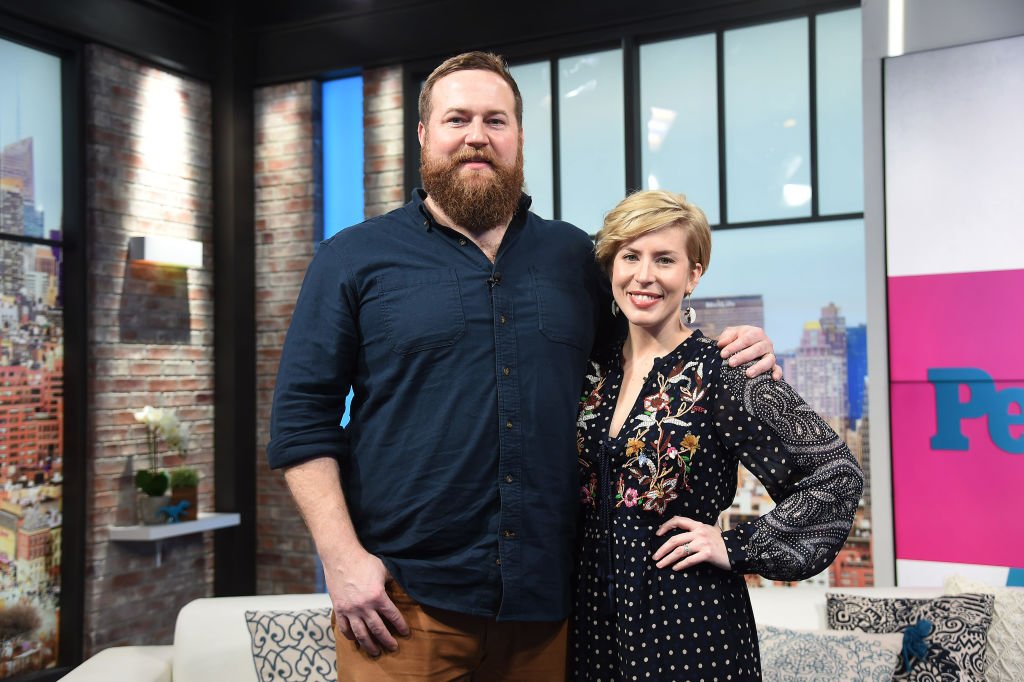 Ben Napier and Erin Napier visit People Now on January 08, 2020, in New York | Photo: Getty Images
He had seen her on the first week of school and liked her pixie haircut. After three encounters, it wasn't until Erin interviewed Ben for the school yearbook that they both knew they'd found "the one."
While Erin was quiet and artistic, Ben was friendly and funny. Six days after their first official meeting, they decided they would get married, and that was that.
BEN AND ERIN'S SHOW "HOME TOWN"
On January 24, 2016, Ben and Erin's television series "Home Town" premiered and became HGTV's highest-rated pilot in history, with over two million viewers in its first episode.
The show, which is in its fifth season, is centered around the renovation of houses. HGTV contacted Ben and Erin after they were featured in Southern Weddings magazine.
The couple uses woodworking, artistry, community, history, and storytelling to welcome new folks to the neighborhood. They also help the new folks find a house and turn it into a home filled with comfort, warmth, and personal collections.
Ben grew up in a house where he was encouraged to make things with his hands. So, for his proposal to Erin, he knew he had to make it a special one.
He wanted to produce something worthy of their love story. He had ideas for something out of a movie or books. Before the proposal, he and Erin had gone on dates where they perused the bookshelves at Square Books.
She was taking a bookmaking course, and by watching her, he had learned how to make a simple little book. For weeks, he started making a book for her.
In his book, he focused on the story of a boy and a girl who fell in love fast in college when no one thought they were a match for each other.
The week before he proposed, he went to ask her father about the proposal. Ben walked confidently into Erin's father's office at the hospital. However, when he stood before her father, his self-assurance vanished.
He finally summoned the courage to ask her father, but he was surprised when her father replied that Ben's move was too soon. Ben was caught off-guard because he and Erin had been dating for a few years.
However, he realized that her father had misunderstood him. Her father thought Ben wanted to marry Erin within the week rather than propose.
Once he cleared the misunderstanding, her father said it was alright. Ben went to Square Books to set up pictures he had printed and flowers all over the balcony on the day of the proposal.
Hours later, he told Erin that he needed to pick up a book for school, and their friends decided to tag along. He had given Erin's roommate the book, and the roommate's boyfriend was ready with a video camera as Ben headed to the balcony.
When Erin came through the door, he started with words of assurance as he tried to hold back tears. Then he told her he had gotten something for her.
As Erin inquired to know what he had gotten for her, Ben knelt on one knee and asked her to marry him. The moment was memorable for Ben as Erin said "Yes" to his proposal.
BEN AND ERIN'S MARRIAGE PLUS KIDS
On November 22, 2008, Ben and Erin got married at the University of Mississippi's Paris Yates Chapel. Erin wore a sleeveless v-neck lace dress for the wedding, which featured a bow at the back.
The dress was cinched at the waist with an embellished sash which she finished off with a simple necklace, pearl statement earrings, and a fascinator.
Ten years after their wedding, the couple welcomed their first daughter, Helen, on January 4, 2018. Even though Erin was scared of childbirth, she was excited to be a first-time mother.
On May 28, 2021, the couple excitedly welcomed their second daughter, Mae. They revealed that they were excited to have another daughter and to see the bond the sisters will form.
Erin, who announced the good news on her Instagram page, revealed that they had found out about the pregnancy while filming their show in September 2020.
Please fill in your e-mail so we can share with you our top stories!