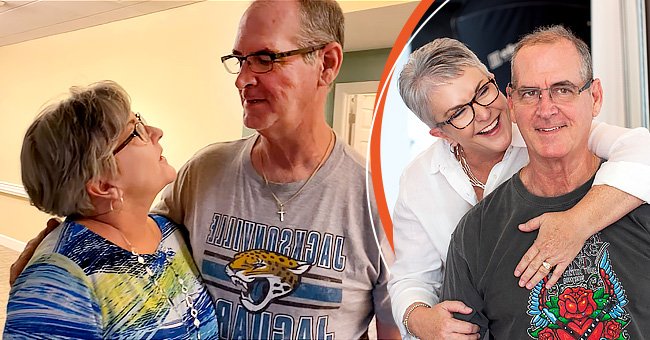 facebook.com/marysdaniel | youtube.com/I Will Remember For You
Woman Becomes Dishwasher at Husband's Alzheimer's Care Facility So He Doesn't Forget Her
A couple who had been together for more than three decades received the biggest shock of their lives after finding out the husband had early-stage Alzheimer's. To keep her family united, the woman took an unbelievable step.
Mary Daniel and her husband Steve had lived a happy life for several decades until a few years ago when they made a huge observation. Steve was in Myrtle Beach, SC, for a conference and had gone to check-in at the hotel, only to realize he was in the wrong city.
There had been a few moments where Steve had demonstrated signs of forgetfulness, but it had never been that bad. The couple realized their life was about to change forever. They began to expect the worst.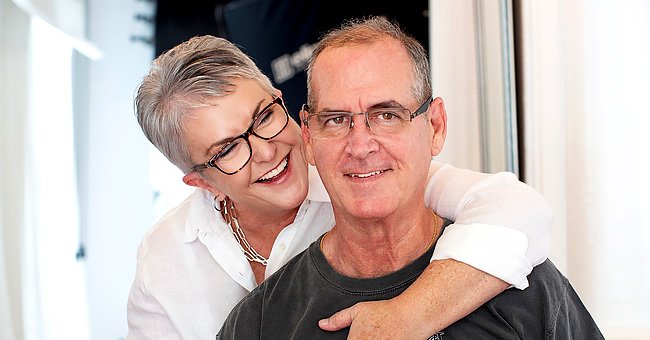 Picture of Mary Daniels and her husband Daniels | Photo: facebook.com/marysdaniel
Steve's performance at work began to decline, and soon, for the first time in his more than three decades career, he was placed on probation. It was at that point he was diagnosed with Alzheimer's disease and advised to retire by his doctor.
The first few weeks of retirement were filled with leisure activities for Steve, but soon, his condition deteriorated, and Mary could not afford to give him the care he deserved at home, so she made the tough decision to transfer him to a memory care center.
Mary had doubts about Steve staying at the facility, but to her surprise, he soon became popular amongst the staff and other patients. His social skills made it easy for him to adapt to his new environment.
Mary made sure to spend her evenings with her husband, and the duo would stay up all night watching TV. It was the best few months of their lives until COVID came with its heartbreaking restrictions.
THE BIG CHANGE
The facility later told Mary that she could no longer visit Steve due to restrictions caused by the pandemic. For more than 100 days, Mary could not see her husband, and she became overly concerned over his well-being.
Her biggest fear was that Steve might have forgotten her. She feared he might have deteriorated badly and that he would forget his family after not being able to see them for a few months. She began to advocate for a change and was surprised her story got to the right ears.
In her recount of the story, she wrote, "Completely out of the blue, I got a phone call from the corporate office of Steve's facility a couple of weeks later. They wanted to know if I still wanted a job; they had a part-time job available if I wanted it. I was surprised at first, but I immediately said yes."
HEY STEVE!
Mary finally got to see Steve when she began her first shift as a dishwasher. Surprisingly, Steve recognized her despite her face mask and the reunion was refreshing for the couple.
Mary feels assured knowing Steve does not feel alone. Throughout the pandemic, she constantly took to social media to advocate the rights of patients during the lockdown.
Please fill in your e-mail so we can share with you our top stories!