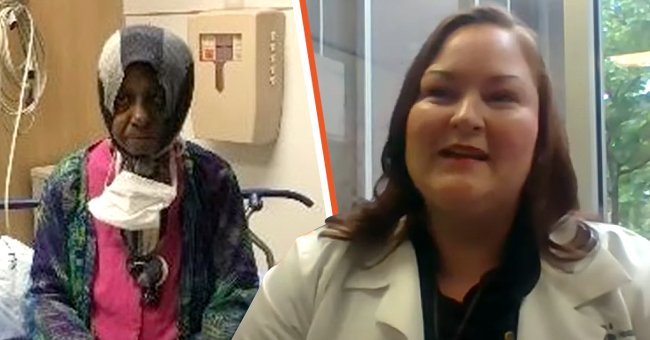 youtube.com/CBS News | twitter.com/CBSNews
Nurse Helps Woman with Dementia Find and Reunite with Her Long-Lost Son after 17 Years
A nurse in Virginia has been hailed as a hero after helping a woman with dementia reconnect with her long-lost son, who she last had contact with 17 years ago. Here's how it happened.
Health workers have literally saved the world millions of times, and they keep putting smiles on our faces. As the world struggled to cope with the loss the pandemic brought, these health workers were ever-present, standing as a symbol of hope.
One Virginia nurse went outside her line of duty to put a smile on the face of her patient who had dementia. The disabled woman had no record of any known family member and was wallowing in loneliness when she ought to have been surrounded by family.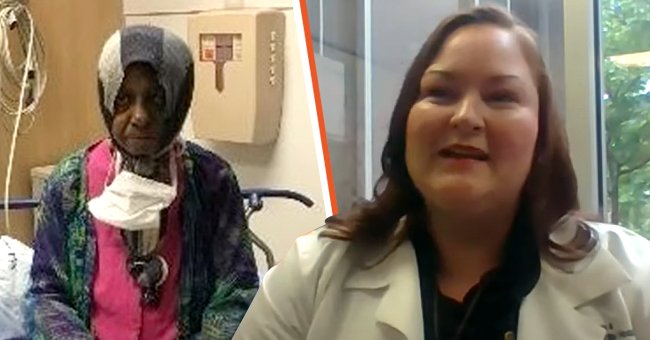 Picture of Gail [left] Picture of nurse Franco [right] | Photo: youtube.com/CBS News || twitter.com/CBSNews
Anthony Bookert and his mom lost touch almost two decades ago, but during 2020's National Nurses Week, which took place May 6 to 12, Bookert was reunited with his mom by nurse Susan Franco. Bookert extended his appreciation to Franco, a nurse at Chippenham Hospital.
Bookert lost contact with his mother, Gail, when he was a toddler after they were separated due to health reasons. The duo finally lost touch in 2003, and since then, they have had no contact.
Gail later developed dementia and since lost touch with her relatives. She had been in and out of several hospitals and spent a bulk of her time in group homes.
Nurse Franco became motivated to locate Gail's family members the last time she was brought to Chippenham Hospital. Previously, hospital officials believed there were no family ties on file, but Franco combed through Gail's papers and discovered the contact information of one of Gail's four children.
Bookert confessed that he was astonished when he was contacted by Franco in April 2020. He told CBS News during a video interview along with Franco that he was excited to know that Gail was alive. He said:
"I never thought I would get that call because it had been so long since I've seen her."
Bookert expressed his gratitude to Franco for allowing him to reunite with his mother. Franco explained that it was simply a part of her profession. She told CBS News, "We make calls all the time to family members. So, it was just something we do on a routine basis."
An emotional Bookert remarked that Franco was an angel, praising her for going out of her way to connect him with his mom. For Bookert, everything that happened seemed to have taken place at the right time. On her part, Franco feels glad to see the family reunited.
Bookert was not able to see his mother in person because hospitals were restricting visitors to avoid the spread of coronavirus, but he said he spoke to her on the phone with the help of Franco and another nurse.
Anthony Bookert speaking in an interview after reuniting with his mother | Photo: YouTube/CBS News
He also mentioned that he'd been delivering things to his mother. Still, since he was unable to enter the hospital, Franco met him outside and assisted him in delivering items to his mother's room.
Bookert and his family were attempting to locate a long-term care facility for Gail, as well as planning a journey for family members to see her once they were permitted.
Please fill in your e-mail so we can share with you our top stories!