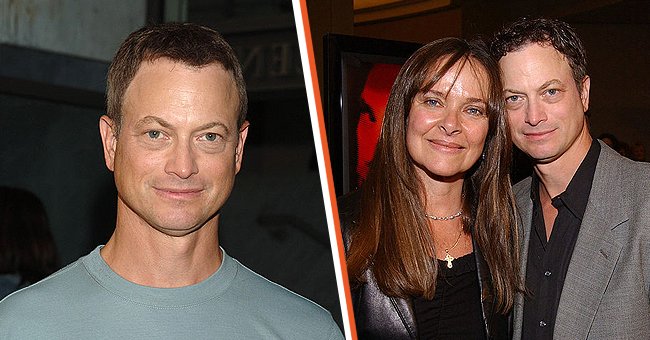 Gary Sinise | Gary Sinise and Moira Harris | Source: Getty Images
'CSI's Gary Sinise & Wife of 41 Years Are 'Still in Love' Yet Their 1st Wedding Was Called Off
Gary Sinise, widely known for his role as Detective Mac Taylor on "CSI: NY," has done what few celebrities can: maintain a happy marriage for over four decades and is still in love with his wife.
At 67, Gary Sinise has enjoyed a prolific career that began decades ago as a young actor experimenting with his talents on the stage. Now, the "CSI: NY" star has accomplished all he set out to do.
The Golden Globe-winning actor and philanthropist has devoted his life to acting and his family and being a source of help to many fans in the ways he can.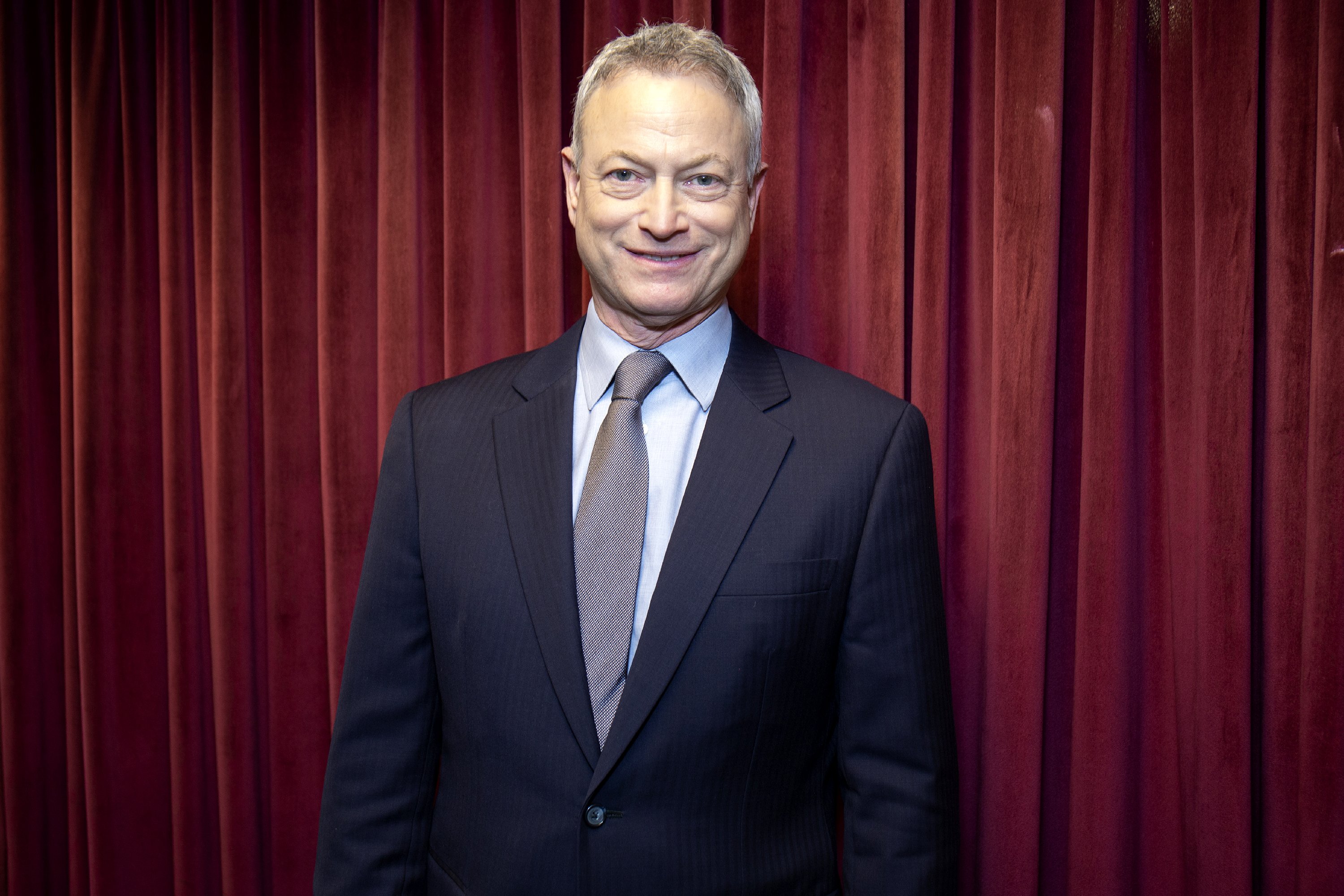 Gary Sinise visits SiriusXM Studios on February 11, 2019 in New York City. | Source: Getty Images
The early '80s were the beginning of success for Sinise, following an Off-Broadway Award he received in 1983 for directing the Steppenwolf's production "True West," wherein he also starred as the main character.
Since then, he has become more popular and featured in blockbuster films such as "Forrest Gump," "Apollo 13," and "The Green Mile."
Aside from his career, Sinise is a happy family man still very much in love with his wife. Sinise and his wife Moira Harris have been married for 41 years and have three beautiful children.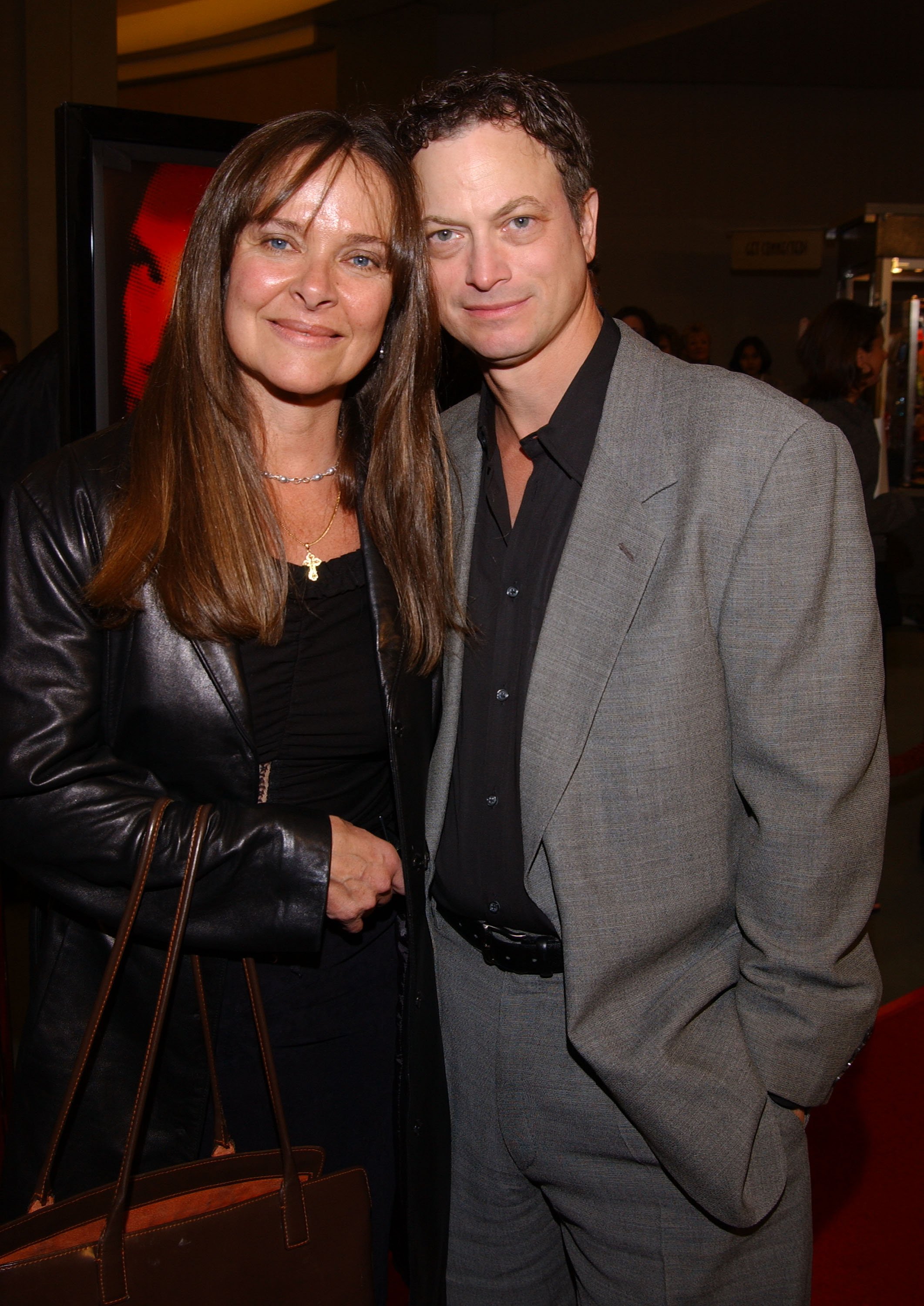 Gary Sinise and wife Moira Harris on January 24, 2002 in Los Angeles, California. | Source: Getty Images
What Is Sinise Known For?
Sinise's career did not immediately take off when he stepped into Hollywood. It took some time for him to get the credibility and roles that helped spread his name in the industry.
It does not mean that Sinise did not enjoy a remarkable acting career in his youth; however, he had to wait until he starred in the classic 1994 film "Forrest Gump" for his big breakthrough role.
Even though Sinise was already a famous actor in Hollywood, his career skyrocketed in 2004 after he landed the leading role in "CSI: NY." He worked next to Sela Ward, Melina Kanakaredes, Carmine Giovinazzo, and more stars.
Sinise has become known for his role in "CSI: NY," and after the show ended, he picked up other roles in movies like "Criminal Minds: Beyond Borders" and "13 Reasons Why."
Meet His Family
Sinise's happy thing to do involves helping veterans and putting a smile on people's faces through his movies, but nothing compares to the love he reserved for his family.
Sinise has been in a relationship with the "Breakdown" actress Harris since 1976. The couple married in 1981 and have three children together: Ella, Sophie, and McCanna Anthony Sinise. They also have grandchildren.
According to Sinise, they were both young and scared of making long commitments.
Sinise and Harris have been together for more than four decades, and their romance is still as intact as it was several decades ago. While things appear great now, the actor once revealed that he was not always this confident; Harris's parents did not give the actor the approval he had hoped for during their first meeting.
Harris was not yet Sinise's wife when this happened in the 1970s. The couple decided that Sinise would meet his father-in-law at the Union League Club, a prestigious men's club in New York, but the meeting did not go as planned.
The actor was late for the meeting since he had to work at the theater that night. His entrance to the club was also denied because he was not dressed in a suit.
After pleading with the men at the door, he was given a suit coat and taken inside the club through the service elevator. Years later, Sinise would revisit the same club as an accomplished actor this time. In an interview, Sinise said:
"Years later, I go back to the Union League Club. I'm now in the movie business, successful. I show up in a suit, they put me in the presidential suite. I make a speech. It was a totally different trip to the Union League Club after that."
Sinise has enjoyed memorable moments with his wife, and when asked the secret to his marriage, the actor pointed out that humor was their bonding factor. He said:
"My wife's a loving, funny, Irish-spirited person, and I'm still surprised at some of the things she says. She makes me laugh every day."
Early Days Together
Sinise first met his future wife, Harris, in 1976 while she was playing Laura in "Cat On A Hot Tin Roof." Recalling the moment, the actor said, "It's a good way to first see your future wife."
Sinise remarked that Harris had caught his eyes and was not like most young stars of the time. He described her as a brilliant young actress, and after asking her to date him, it did not take long before they fell in love.
On her part, Harris had her reason for falling for the charming actor. She said she loved him because he was quiet and shy, not excluding how handsome he was.
Challenges
Like most unions, Sinise and Harris have faced their fair share of marital problems. Before they got married, Sinise revealed in his book, "Grateful American: A Journey from Self to Service," that they dated on and off due to their different personalities.
The stars had once planned to walk down the aisle and had sent out invitations and ordered food only for Harris to call a few days to the wedding to call it off.
According to Sinise, they were young and scared of making long commitments. So the duo called off their first wedding but would later reunite and marry a few years later.
Even in their marriage, Sinise and Harris have walked through difficulties, including her battle with alcoholism. Despite the hard times faced, they are still enjoying every moment together.
Please fill in your e-mail so we can share with you our top stories!