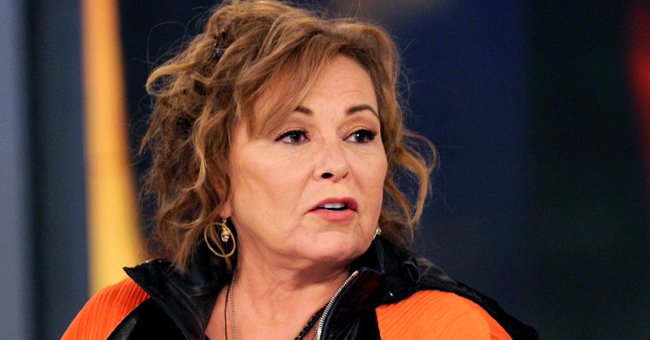 Youtube.com/KCCI | Getty Images
Look inside Roseanne Barr's 25,000 Square Foot House Left Abandoned after Split with Ex
When Roseanne Barr was still married to Tom Arnold, the pair bought a mansion together. Sadly, their relationship ended in divorce, and the property was left abandoned and dilapidated.
In January 1990, Roseanne Barr and fellow actor Tom Arnold got married. By the time the couple got married, they had known each other for seven years, and they got engaged with rings that had six diamonds around the outside.
After they'd been married for almost a year, they sat down for an interview in September 1990 with Vanity Fair. The duo seemed very much in love as they joked and teased each other.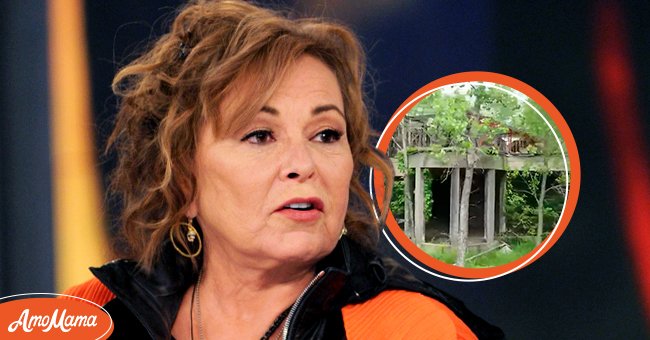 Roseanne Barr on "The View" on March 27, 2018, and her abandoned mansion in Eldon, Iowa, on May 31, 2018 | Photos: Paula Lobo/Disney General Entertainment Content/Getty Images & Youtube/KCCI
TOM & ROSEANNE'S RELATIONSHIP
Before marrying Arnold, Barr was married to Bill Pentland, and together they shared three children. Barr and Arnold's relationship went public two years before they got married.
They were so besotted that they were almost inseparable. Arnold worked as a producer and guest-starred on his wife's show, "Roseanne," and he also managed Barr and co-wrote the material for her stand-up routines.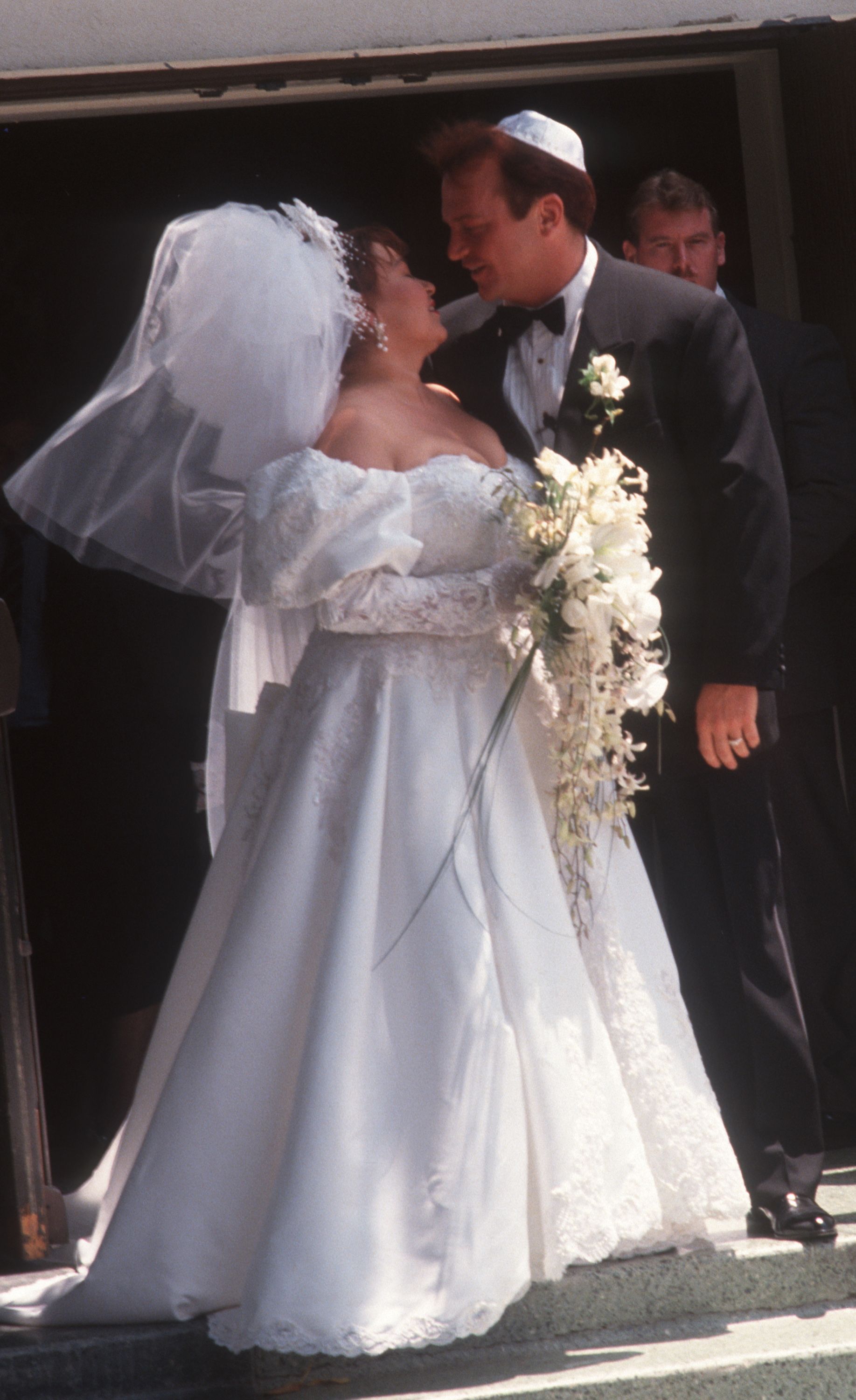 Roseanne Barr and Tom Arnold during their wedding in an image uploaded on June 23, 1991, at University's Synagogue in Los Angeles, California | Photo: Ron Galella, Ltd./Ron Galella Collection/Getty Images
The comedienne's new husband controlled everything in her life, including what she ate for lunch. Arnold took over responsibilities that used to fall on his wife's lawyers, managers, Pentland, and sister Geraldine.
All those people got fired or pushed away except Barr's agents at William Morris. Until he hooked up with the wealthy comedienne, Arnold had a severe cocaine problem and was a struggling stand-up comedian.
Barr was married to Pentland, and Arnold was dating when the pair finally entertained more than a friendship. The pair finally connected and discussed their feelings in 1989 in Los Angeles.
Ironically, Barr's family, friends, husband, and associates were very wary of Arnold. Despite the warnings and how seemingly dysfunctional the duo was together, the actress was smitten with Arnold.
THE MESSY DIVORCE
After being together for four years, Barr and Arnold's marriage ended in divorce. She filed her divorce petition citing "irreconcilable differences" at the Los Angeles County Superior Court.
The actress claimed Arnold had abused and beaten her and also got a restraining order from him. By the time she filed for divorce, her husband hadn't been living in their home for six months.
THE ABANDONED PROPERTY
While married, Barr and Arnold bought a 25,000 square foot mansion in Eldon, Iowa, in the late 1990s. The estate was meant to be rebuilt into their new home, but the project was abandoned when the couple divorced.
According to the Des Moines Register, upon completion, the property would've boasted 28,000-square-feet. It was supposed to have a swimming pool-in-the-basement but was donated to the Hills Community College Foundation.
WHO OWNS THE PROPERTY NOW
According to The Seattle Times, the foundation sold the half-finished mansion to MJW Hawkeye LLC. In March 2018, the property manager, Darrell Limkeman, explained that it was too expensive to tear down.
Limkeman confessed that not much of the property was left intact, and it was a pile of concrete with crumbled-down walls. The estate looked sketchy when Arnold and Barr bought it, but nine years later, it had a forest surrounding it.
WHAT IT LOOKS LIKE
In May 2018, KCCI visited the mansion and got a private tour of it. They found that the estate that was meant to be a utopia for the former couple lay in ruin with weeds growing everywhere.
The property had holes in the floor, rusted nails, and the tour guide even noted how the building could be used to film a horror movie. The heated pool Barr wanted to install was also a thing of the past.
Sadly, the new owners couldn't afford to renovate the home, and nature appeared to be swallowing the property from an aerial view. The beams were broken, and the wood was rotting.
ROSEANNE'S OTHER PROPERTIES
Even though Barr lost the Iowa home of her dreams, she's owned ten different properties over the years. She has two homes in El Segundo, California, and a 46-acre property in Hawaii.
However, the Emmy Award winner spends most of her time in Honokaa on the Big Island. She lives there with her longtime partner, Johnny Argent, and has two more homes in Playa Del Rey, California, and others in Waimea, Hawaii.
Please fill in your e-mail so we can share with you our top stories!