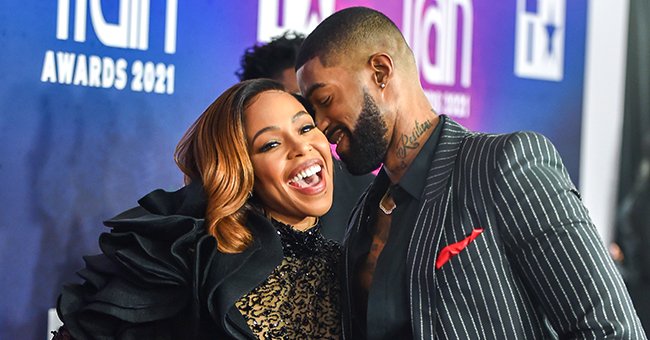 Skyh Alvester Black and KJ Smith | Source: Getty images
'Sistas' Star Skyh Alvester Black Who Was Once Homeless Proposed to Co-star KJ Smith with Diamond Ring on Christmas
"Sistas' costars Skyh Alvester Black and KJ Smith are ushering in the new year as an engaged couple after Black popped the question over Christmas. The once-homeless Black proposed to Smith with a massive diamond ring.
In 2020, Black was valet parking cars for a living as he pursued his acting dream. Eventually landing his breakout role as Jacobi in Tyler Perry's "Sistas," Black did not know that besides a promising career, he'd find a wife.
He met "the love of his life" on set, and Black says Smith taught him to be a leading man by being an exemplary leading lady. He says he watched how Smith interacted with others on set, and he fell in love with her.
GOING PUBLIC
Due to a strict "no fraternization" rule on the show's set, the couple chose to keep their relationship a secret. And while the attraction was there from the day they met, they did not start dating until January 2021, only after Black finished filming "Sistas."
"I was very adamant about not having any kind of relationship with anyone that I was actually currently in a work setting with, just because I was new. I didn't want to get in trouble or anything like that." Black disclosed at the time.
In September 2021, the pair came out to the public. They have since attended numerous red carpet events together, and the chemistry is desirable.
SHE SAID, "YES!"
The two spend the Christmas holiday in their hometown in Miami, Florida, with family and friends. Black, who wore a simple white shirt and black jeans, got on one knee and popped the question during the celebration.
A pleasantly surprised Smith could not hold back her excitement, and she replied with a big "Yes!" She then took off a ring already on her finger to make room for her new diamond ring.
Amid cheers from their family and friends, the couple embraced and kissed. As messages of congratulations began to trickle in, Smith took to her Instagram to thank all those that supported them.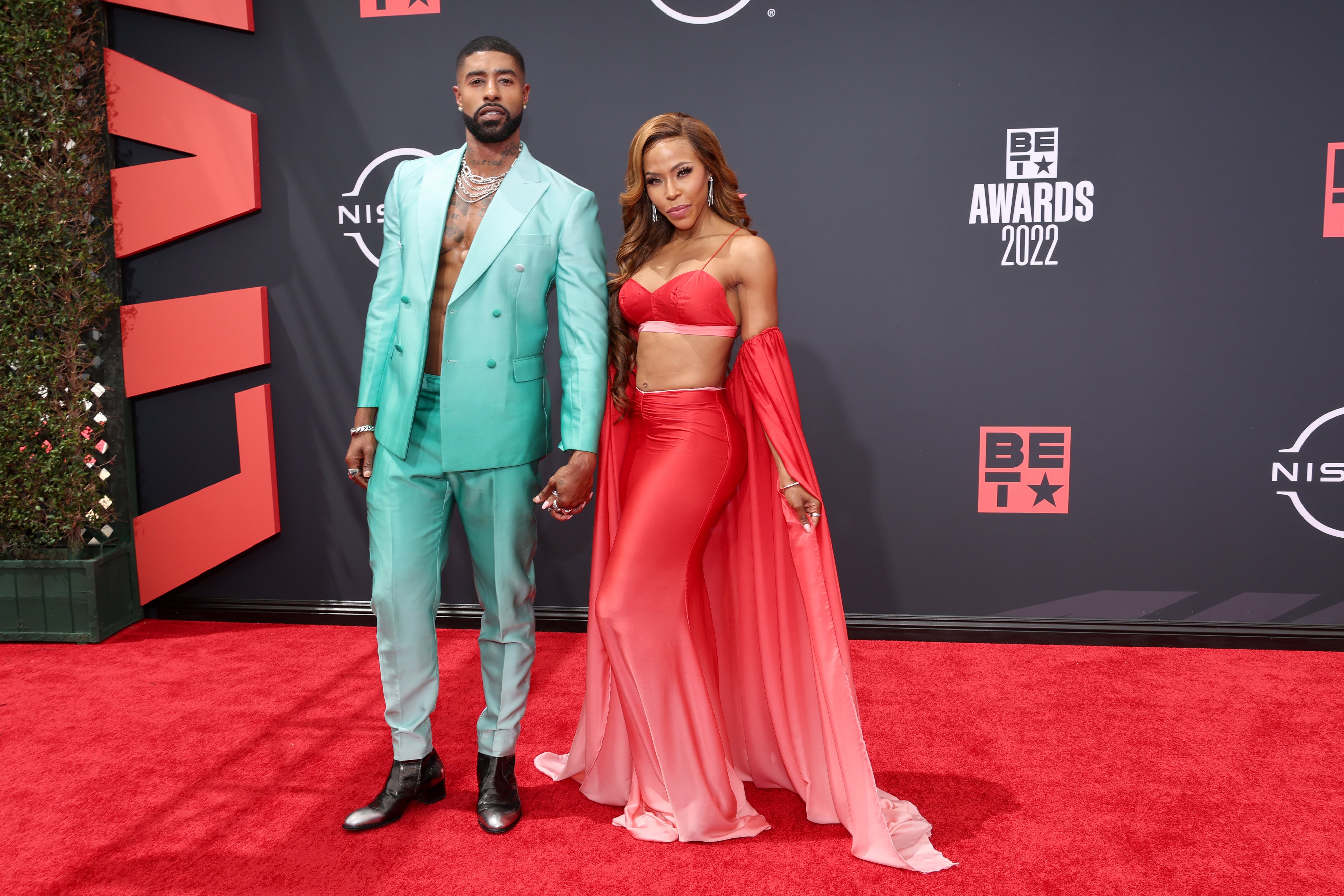 (L-R) Skyh Alvester Black and KJ Smith attend the 2022 BET Awards at Microsoft Theater on June 26, 2022 in Los Angeles, California. | Source: Getty Images
"The Available Wife" star, who had on a beautiful figure-hugging dress, then thanked her family and friends for sharing the beautiful moment with them. She wrote:
"This is definitely the best Christmas I've ever had. I get to share my life with my soul mate❤️ I love you @skyhblack unconditionally!"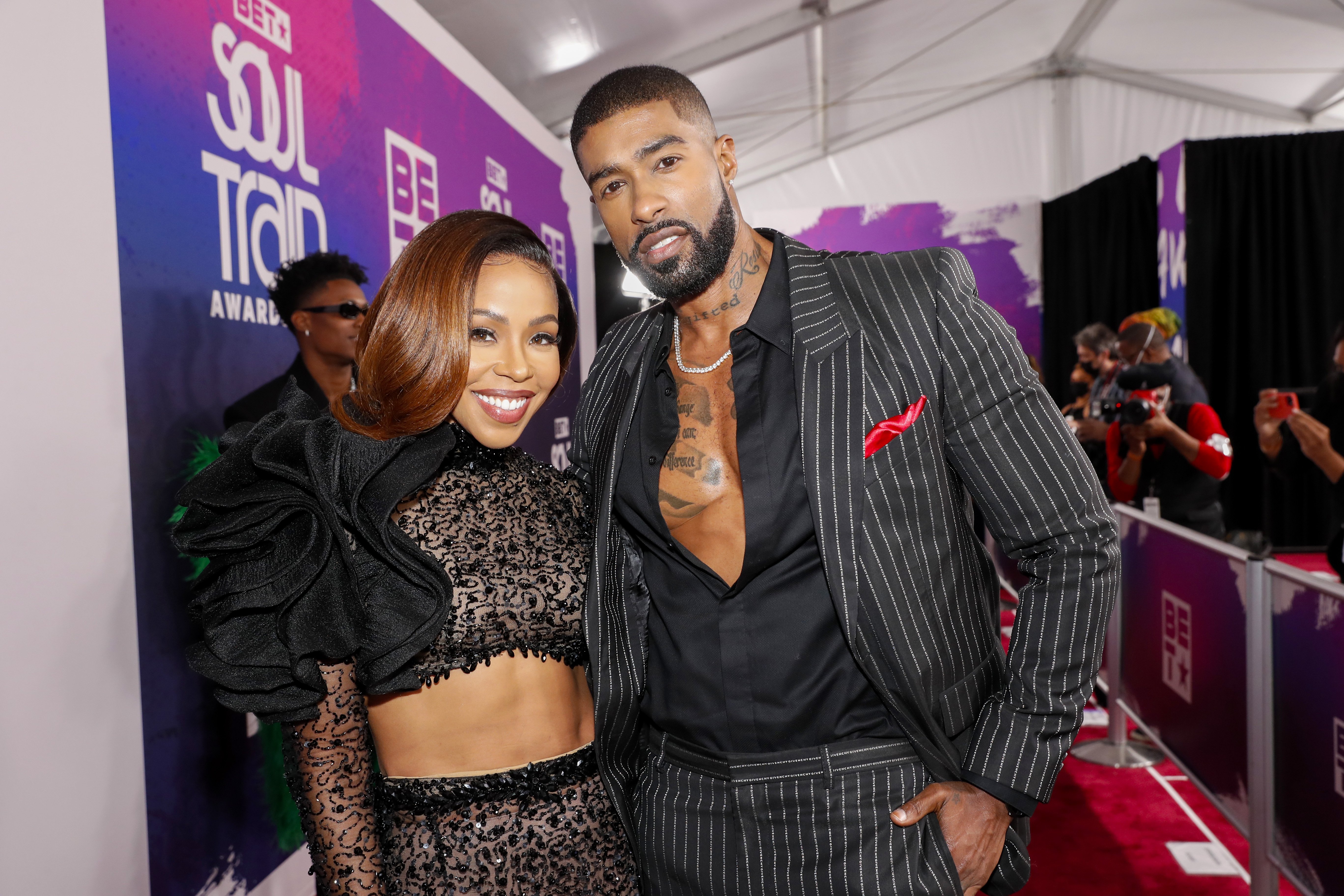 KJ Smith and Skyh Alvester Black attend The "2021 Soul Train Awards" Presented By BET at The Apollo Theater on November 20, 2021 in New York City. | Source: Getty Images
STARTING FROM THE BOTTOM
For Black, the journey to his burgeoning career and landing his dream lady has not been easy. The star was homeless three times before landing his acting role on "Sistas."
He disclosed to Essence that he got repossessed several times and put up in motels to pay for his acting classes. Fortunately, all that is now behind him, and he is looking forward to a life filled with love with his new fiancée, Smith.
Please fill in your e-mail so we can share with you our top stories!