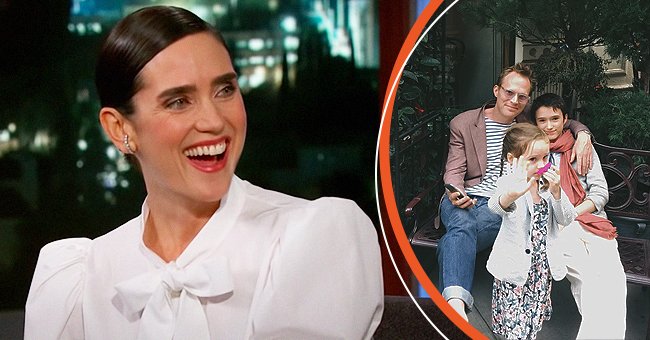 youtube.com/Jimmy Kimmel Live | Instagram.com/paulbettany
Jennifer Connelly Is a Proud Mother of 3 Kids Who Were Fathered by 2 Different Men
Jennifer Connelly and her husband of almost two decades, Paul Bettany, share a beautiful, blended family, and Bettany's stepson developed a particular sense of humor after meeting his stepdad.
"WandaVision" star Paul Bettany and "Alita: Battle Angel" actress Jennifer Connelly's love story is one of a kind. It began like many other Hollywood romances, but a tragedy made Bettany propose.
They now share three children – including Connelly's son from a previous relationship. Although the kids are not that impressed by their parent's acting skills, some might become artists soon. Read on to learn some details about Bettany and Connelly's family.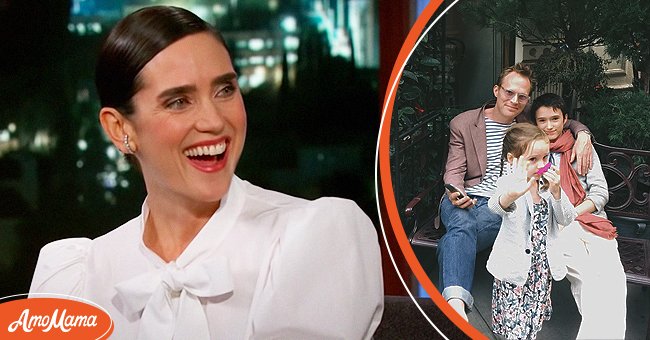 Jennifer Connely in an interview on "Jimmy Kimmel Live" in February 2019 [left]. Paul Bettany and his children in an Instagram post from June 2016 [right] | Source: YouTube.com/ Jimmy Kimmel Live - Instagram.com/paulbettany
TYPICAL-ISH HOLLYWOOD LOVE STORY
Like most Hollywood couples, Connelly and Bettany met on a set. They worked together in 2001's "A Beautiful Mind" – a film that won Connelly the Academy Award for Best Supporting Actress.
They fell attracted to each other even though they were dating other people at the time. Connelly thought Bettany was "really good," and he reckoned he had never been that close to someone "that beautiful" before.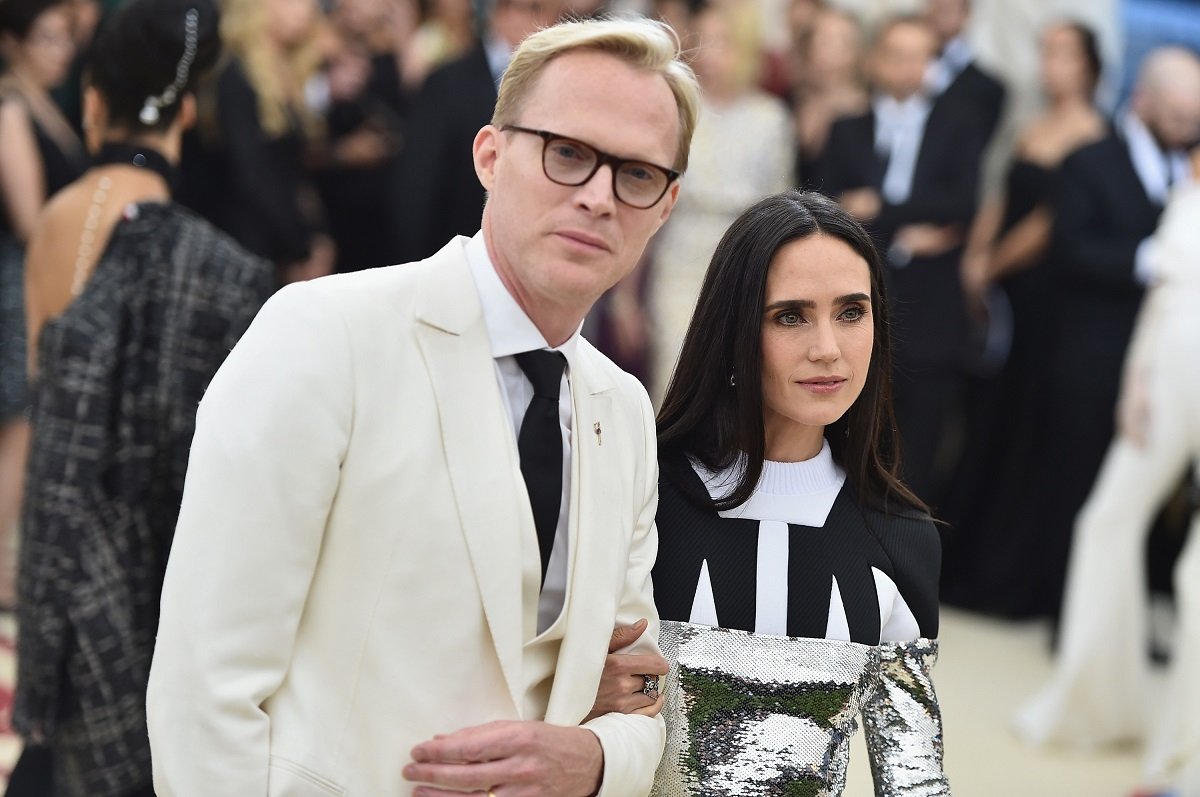 Paul Bettany and Jennifer Connelly in May 2018 in New York City | Source: Getty Images
Bettany also had a crush on Connelly since his teenage years. She began her acting career at 13 in "Once Upon a Time in America" but became a worldwide known actress two years later with her incredible performance in "Labyrinth."
Like many other people, Bettany noticed Connelly's talent and good looks, but he had to wait over a decade to meet her.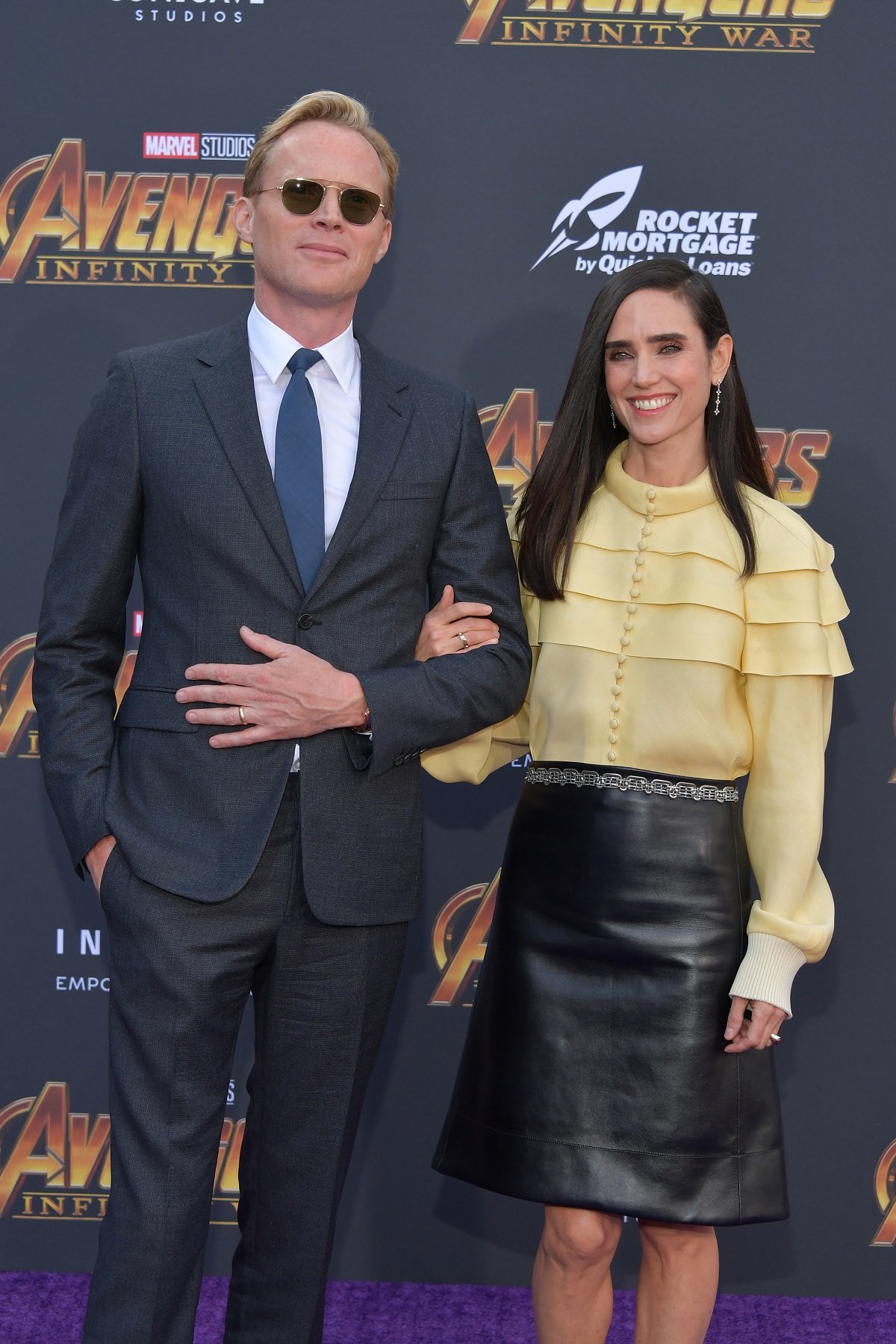 Paul Bettany and Jennifer Connelly at the "Avengers: Infinity War" premiere in April 2018 in Los Angeles, California | Source: Getty Images
If dating other people was not a good enough reason to keep Jennifer Connelly and Paul Bettany apart, they had also been involved in other on-set relationships before, so they knew that most didn't work.
Instead of giving love a try right away, they waited. Connelly and Bettany frequently talked over the phone, but September 11 changed their relationship's dynamic.
Bettany positively impacted [Connelly's] family, especially Kai.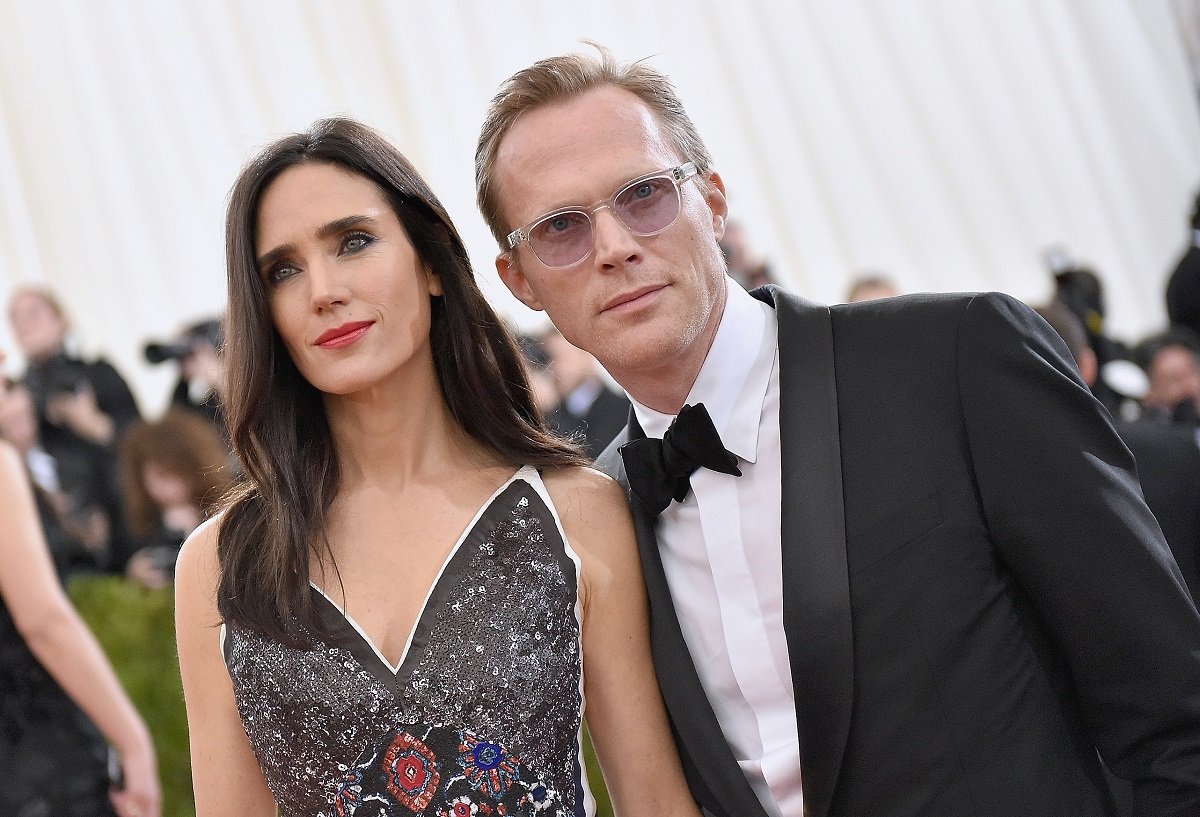 Paul Bettany and Jennifer Connelly in May 2016 in New York City | Source: Getty Images
Bettany was in Tuscany when 9/11 happened, and his life changed. He quickly returned to his residence and tried to call Connelly for two days. He wondered why he needed to talk to her so badly before realizing he was in love. Bettany explained:
"I finally got her on the phone and said, 'I'm coming over, and let's get married.' And that's really what happened. We had never dated."
Their relationship moved quickly after that. Bettany knew Connelly had a son, so if he wanted to be with her, he would have to move permanently to the US and embrace his stepdad role.
In January 2003, Jennifer Connelly and Paul Bettany married in a rented house near Edinburgh, Scotland. The ceremony was private – they invited only ten people. Bettany and Connelly have had one of the most beautiful marriages in Hollywood since then.
The couple is about to celebrate their 20th wedding anniversary, and they are raising three children: Kai (Connelly's son from a previous relationship), Stellan, and Agnes.
Although Connelly and Bettany prefer keeping most details of their family life away from the spotlight, they have shared some tidbits of their children over the years.
Connelly described them as "extraordinary kids" who never fought. They looked after each other instead, and she believed their age gap had a lot to do with it because they didn't need to compete for attention.
Coming back to Kai, he was born in 1997 during Jennifer Connelly and David Dugan's relationship. Bettany revealed he bonded with his stepson through music.
The actor had a band, and they got together to play rock music every year. When Kai was 12, Bettany let him play the guitar, and it was a "lovely, moving experience."
Three years later, Bettany and Connelly took Kai and their middle child, Stellan, to a Rolling Stones concert in Los Angeles, proving they genuinely connected through music.
Although Kai was only 15, he was already taller than his mom and almost as tall as Bettany. Connelly confessed that Bettany positively impacted her family, especially Kai.
Her eldest son developed a particular sense of humor after meeting Bettany, and he would deliver his jokes in his stepdad's English accent.
Speaking of Stellan, he was born in August 2003, eight months after his parents tied the knot. Bettany once admitted that Stellan loved literature, and reading bedtime stories for him was the most "delicious time of the day." He said:
"When your child is all sleepy and cuddly, and they get to snuggle up, and you read them a bedtime story… It's the bit of parenting that makes up for when they're screaming and shouting at you."
When Stellan was younger, he was not into music. Over the years, he fell in love with it and became an "amazing musician," according to Bettany.
[Agnes] even told [Bettany] she was interested in "Star Wars," not Marvel.
Jennifer Connelly and Paul Bettany's daughter, Agnes, joined the brood in May 2009. The actress dealt with morning sickness during the first three months of her pregnancy, and she opted for a water birth.
Agnes might be the only one following in her parents's acting footsteps out of their three children. Connelly admitted her daughter loved coming to work with her and frequently offered to help run lines.
However, she might have a bright future behind the camera. The actress said Agnes had a knack for directing as she would sit by the monitor with headphones on and watch the scenes "quite critically."
The girl would then give Connelly suggestions or recommend some adjustments, and some actually make sense. Bettany even said Agnes was his harshest critic.
Even though he plays Vision, a superhero in the highly-successful Marvel Cinematic Universe, Agnes prefers other superheroes. She even told him she was interested in "Star Wars," not Marvel.
Bettany added that his children were not impressed by his acting, and if they were, they did an "incredible job" hiding it from him. One thing is clear: Paul Bettany and Jennifer Connelly's relationship is one of the most beautiful in Hollywood. Way to go!
Please fill in your e-mail so we can share with you our top stories!