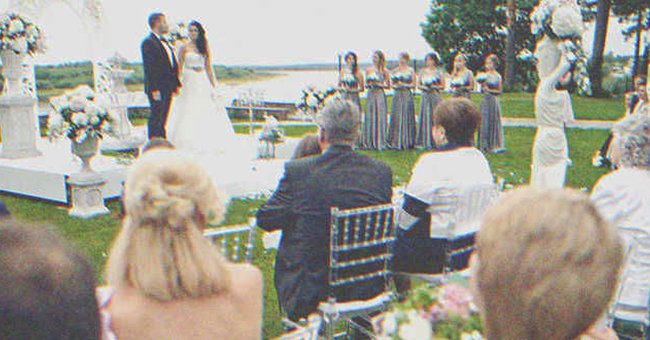 Shutterstock
Vain Mom of Bride Learns Groom's Mom Will Wear Same Dress to Wedding, Asks Her to Change It — Story of the Day
Lauren and Henry were getting married, and Lauren's mom, Miriam, wanted to be the star of the event. But when she discovered Henry's mother had bought the same dress as her, Miriam forbade her from using it. But the other woman did something shocking, ruining her plans.
"Mom, the most important person at a wedding is supposed to be the bride," Lauren told her mother in exasperation. They were wedding dress shopping, but her mother, Miriam, decided she wanted to find her dress too. She wanted something that stood out over every other person.
"Yes, honey. But as the mother of the bride, I have to look my best. What would people think?" Miriam replied to her daughter as they rushed through the shops. Lauren didn't know what to do because they still hadn't stopped at the wedding boutique, and she hated that her mother was trying to steal her thunder.
"I thought today was about finding my dress. You find something later, Mom, when I buy mine. That way, we know how much money we have left and can decide better," Lauren continued, trying to get her mother to see reason.
"Oh, no. I think my dress has to go first so we'll know exactly what kind of budget we have for the wedding gown, and it'll make it easier to choose yours," Miriam added and stopped abruptly. "Here! This is the shop!"
Miriam had specifically chosen an expensive boutique where regular dresses went for hundreds of dollars. People adored this Connecticut shop, but most folks could never afford their prices. "Mom, we can't buy something here. We won't have enough for my dress," Lauren told her quietly, trying to pry her away from the racks.
But Miriam was already perusing and immediately grabbed a dark blue dress she adored. "This is it! This is my dress!" she chirped and went to the dressing room, not looking at the price tag or listening to Lauren's concerns.
The young woman needed to plan. Her father, Charles, had given her some money for both dresses, but her mother's outfit was going to cost a mint. She might have to buy her gown with a credit card, although it wasn't the best solution.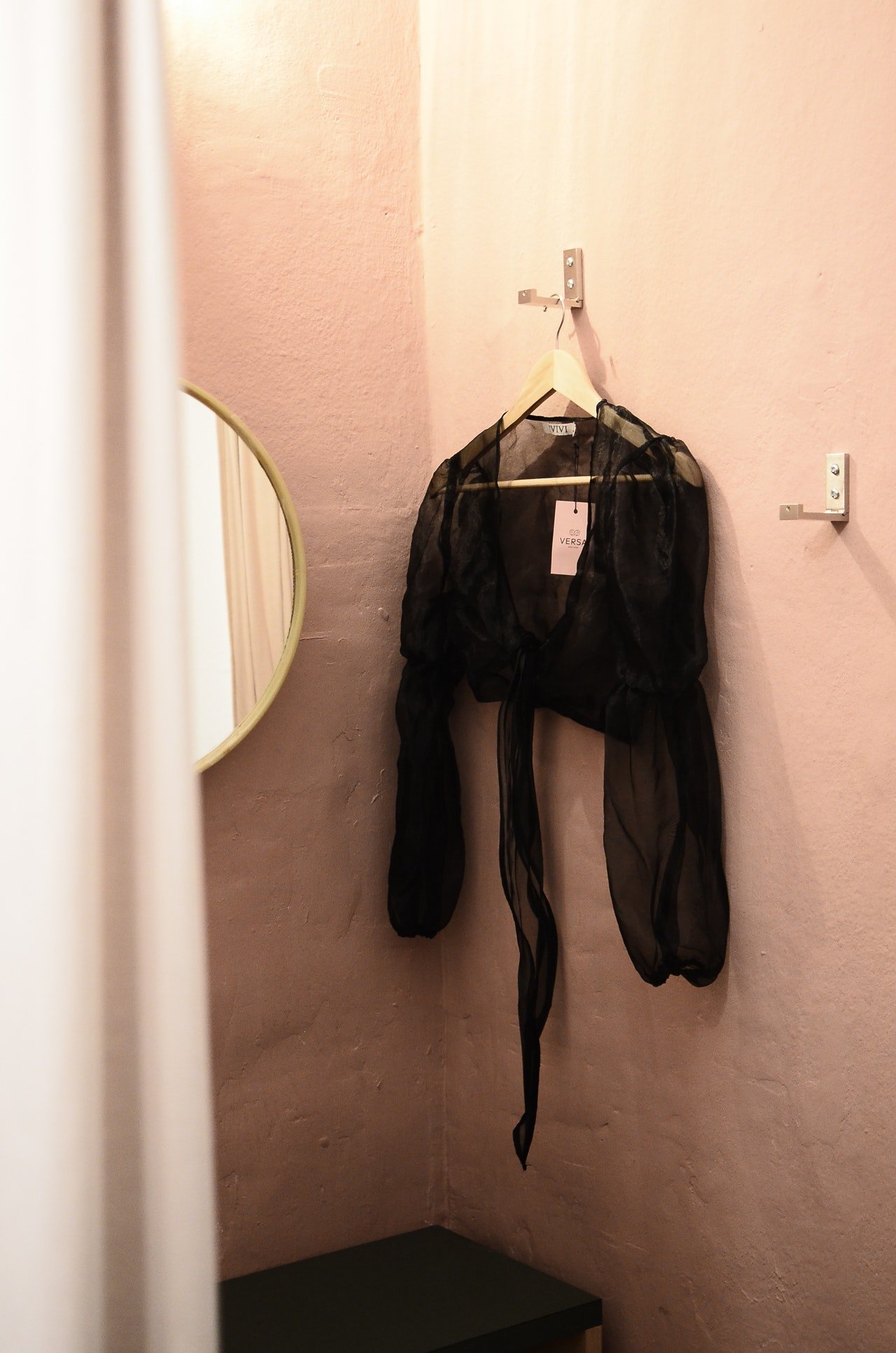 Miriam exited the dressing room and twirled with appreciation. | Source: Pexels
Finally, Miriam exited the changing room and twirled, showing Lauren her ensemble. "Isn't it amazing? I'm going to look wonderful on your wedding day. It's going to be wonderful!"
"Sure, you're going to get all the attention," Lauren mumbled under her breath. Then she raised her voice to tell the saleswoman that they would take the dress. As predicted, her mother's gown ate a big chunk of her budget.
But now that Miriam had her choice, she focused on the wedding gown for her daughter. Of course, she made Lauren try things she didn't like just because the older woman thought they were better. But in the end, Lauren found a great dress on sale. It wasn't her favorite – that one was way too out of budget after they bought Miriam's outfit – but it was still pretty.
They parted ways in the parking lot, and that night, Lauren got a call from her father. "What's that blue dress, Lauren? I saw the label. It's from that crazy shop. It must have cost a fortune!" he complained.
Lauren told him everything. "It was just better to give in, Dad. I can't do anything about Mom's attitude. I didn't want to fight."
Charles was angry but let it go because Lauren was right. With Miriam's dramatics, it was simply not worth getting into a fight about a dress.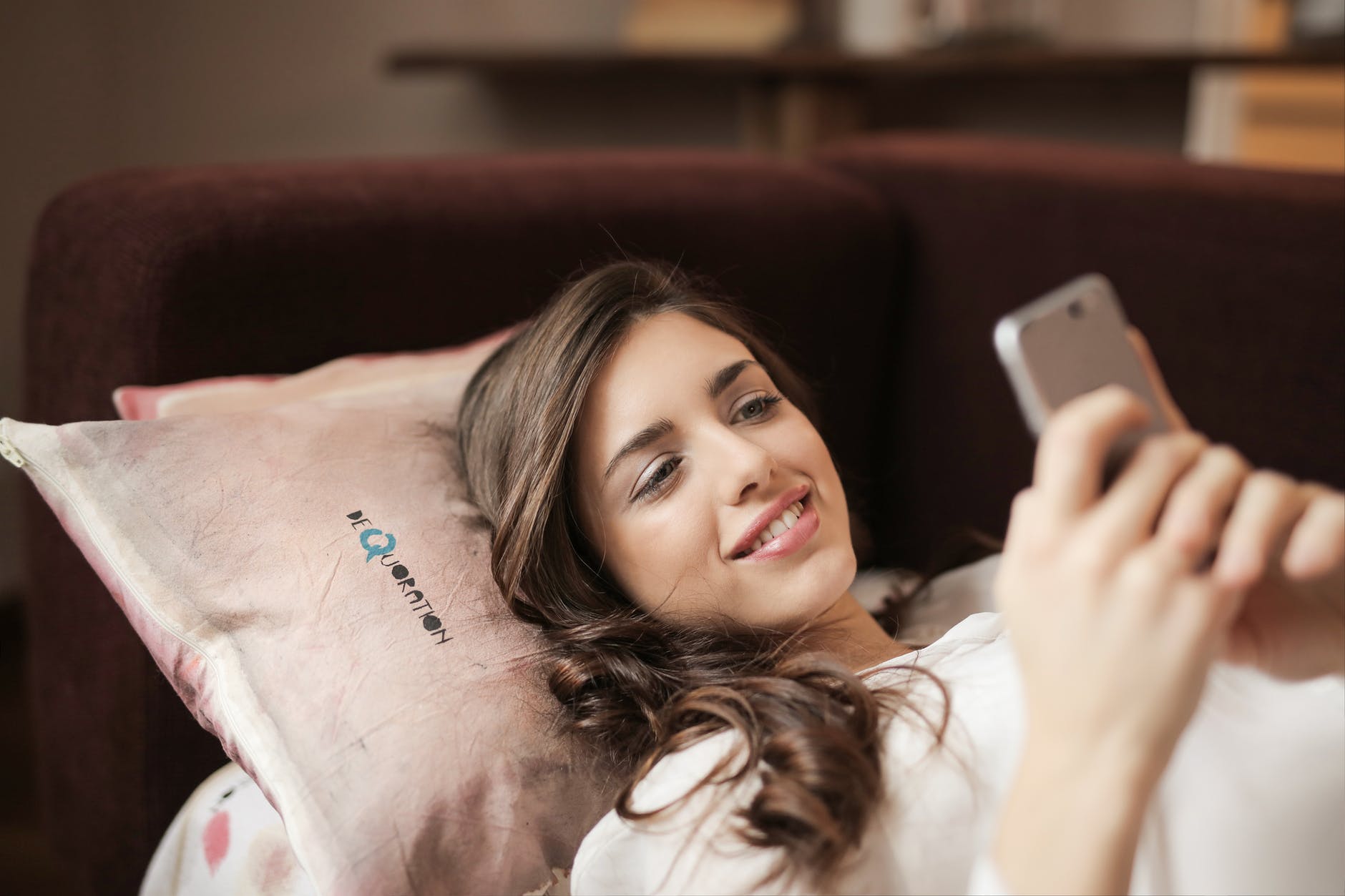 Something happened in their chat room. | Source: Pexels
But something unexpected happened that night. Lauren had a group chat with her wedding party, including her mother and Henry's mom, Fiona, to plan her event.
Lauren shared pictures of some wedding details and everyone responded with praises and compliments. She also showed the designs of the bridesmaids' dresses for those who couldn't attend the fitting due to work commitments.
And in true Miriam fashion, she decided to send a picture of her dress. She also received praises for such a fabulous gown, but Fiona had something to say.
This is such a coincidence! I bought the same dress! We're going to match, she typed on the chatbox and sent a picture of her own dress. It was precisely the same gown in the same color. What were the odds?
Of course, Miriam was not pleased about it. No! We can't wear the same thing. It'll look ridiculous! I sent my picture first, so I get dibs! she wrote back.
Some of the other ladies said it was alright for them to be in the same dress, but Lauren's mom wouldn't hear of it. She continued typing, explaining why she should be the only one wearing the dress on their wedding day. Why it was vital to her.
Being the mother of the bride is a much more important role than being the mother of the groom! You must wear something else! she wrote. I'm not saying you can't wear it ever. Just don't wear it to the wedding. Find another important occasion to wear it to.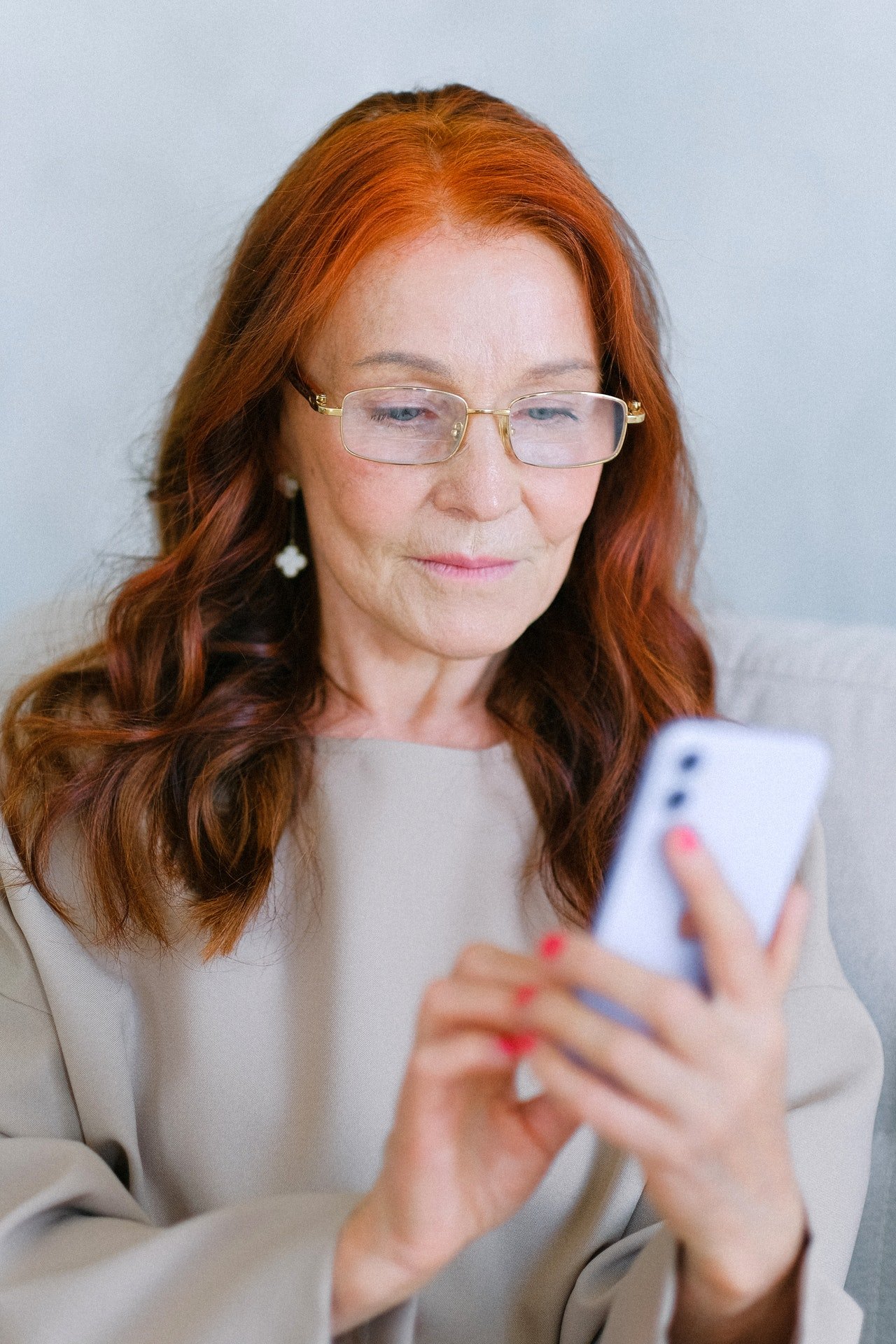 Fiona agreed not to wear the dress to the wedding. | Source: Pexels
Finally, it seemed like Fiona got tired of the conversation. Fine. I'll wear something else, she messaged, and Miriam finally breathed a sigh of relief.
The wedding day was just around the corner, but first, there was still the rehearsal dinner. Everyone was already there, except for Henry's parents, who called and said they were in traffic.
"They'll arrive soon, everyone," Henry told the rest of the guests, which consisted of immediate family and the wedding party.
"So irresponsible. There's fashionably late, and then, there's this," Miriam grumbled quietly, but everyone heard, and Lauren was once again embarrassed.
"That's enough, Miriam," Charles reproached her gently, but his wife just shrugged her shoulders. Henry tried to soothe Lauren, but she just wanted to get through this night and go home.
Suddenly, Henry's parents arrived, and Lauren's eyes widened in shock. Fiona was rocking the blue dress she was not supposed to wear to the wedding. All the bridesmaids looked at each other and then at Miriam, whose face had gone beet red.
"Hello, darling," Fiona greeted Henry and then Lauren. "Hey, Lauren, my dear. Look! Since I couldn't wear the dress to the wedding, I thought I would wear it tonight! Isn't it beautiful?"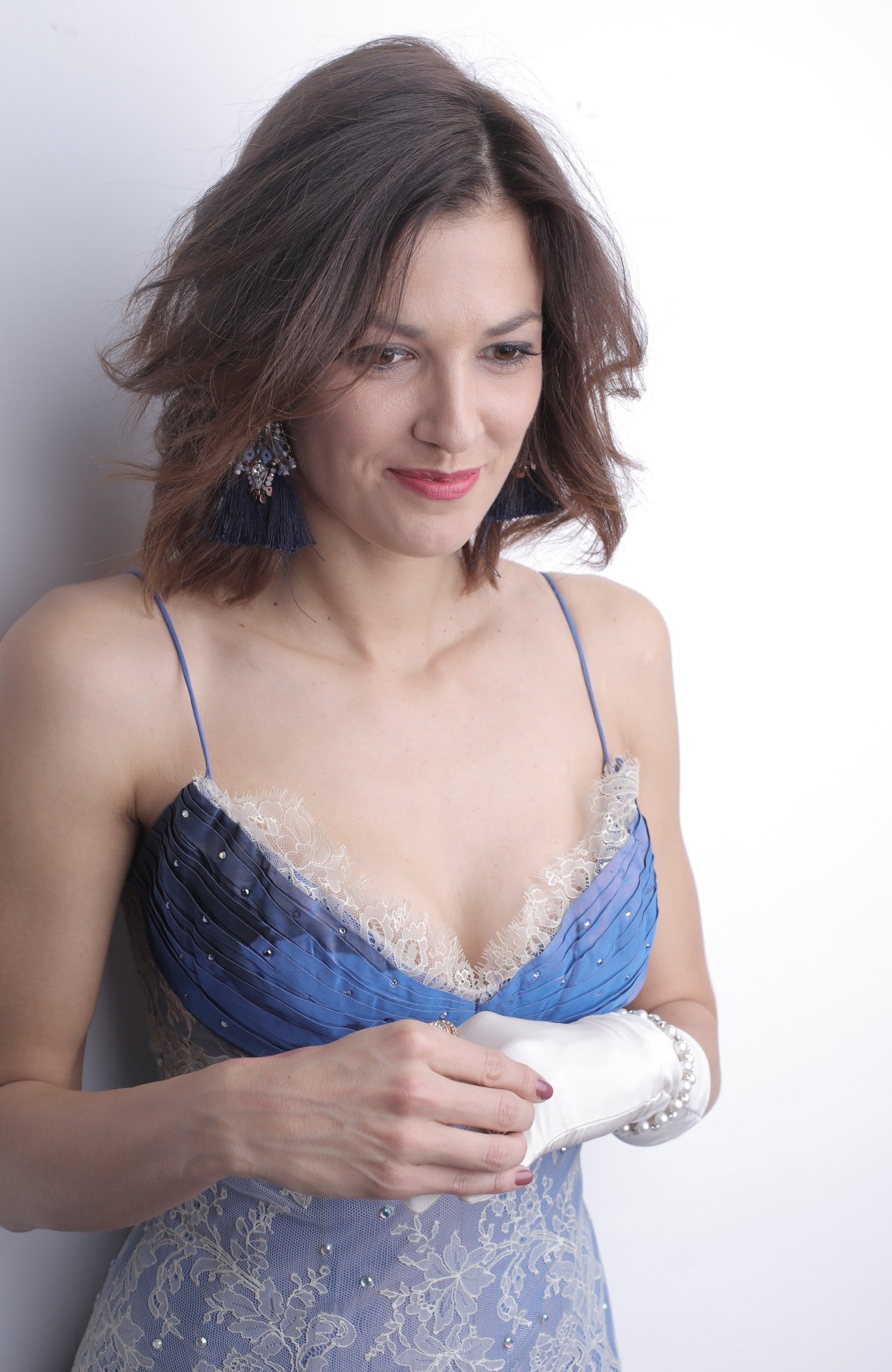 Lauren was laughing in her head. | Source: Pexels
Lauren smiled and told her she looked gorgeous. Internally, she laughed her head off because Miriam would certainly not take it well. But her mother couldn't make a scene in such a place.
Things took an even crazier turn that evening because one of Lauren's bridesmaids, Darla, decided to speak up. "Miriam, isn't your dress more expensive than Lauren's wedding gown? That store is pretty pricey. I feel bad for her," Darla commented, acting calm about it. But Lauren knew it was a pointed comment.
"Well, yeah. I guess," Miriam mumbled. She was already too mad about Fiona's stunt, and now, people were criticizing her about the gown.
When the rehearsal ended, Miriam approached Lauren to say goodbye. "I… I'm sorry about the dress. I shouldn't have acted that way when we went dress shopping. I just wanted to look good."
"I know, Mom," Lauren said, nodding.
"You should've told me I was being selfish."
"I tried, and you didn't listen."
"I'm sorry," Miriam continued.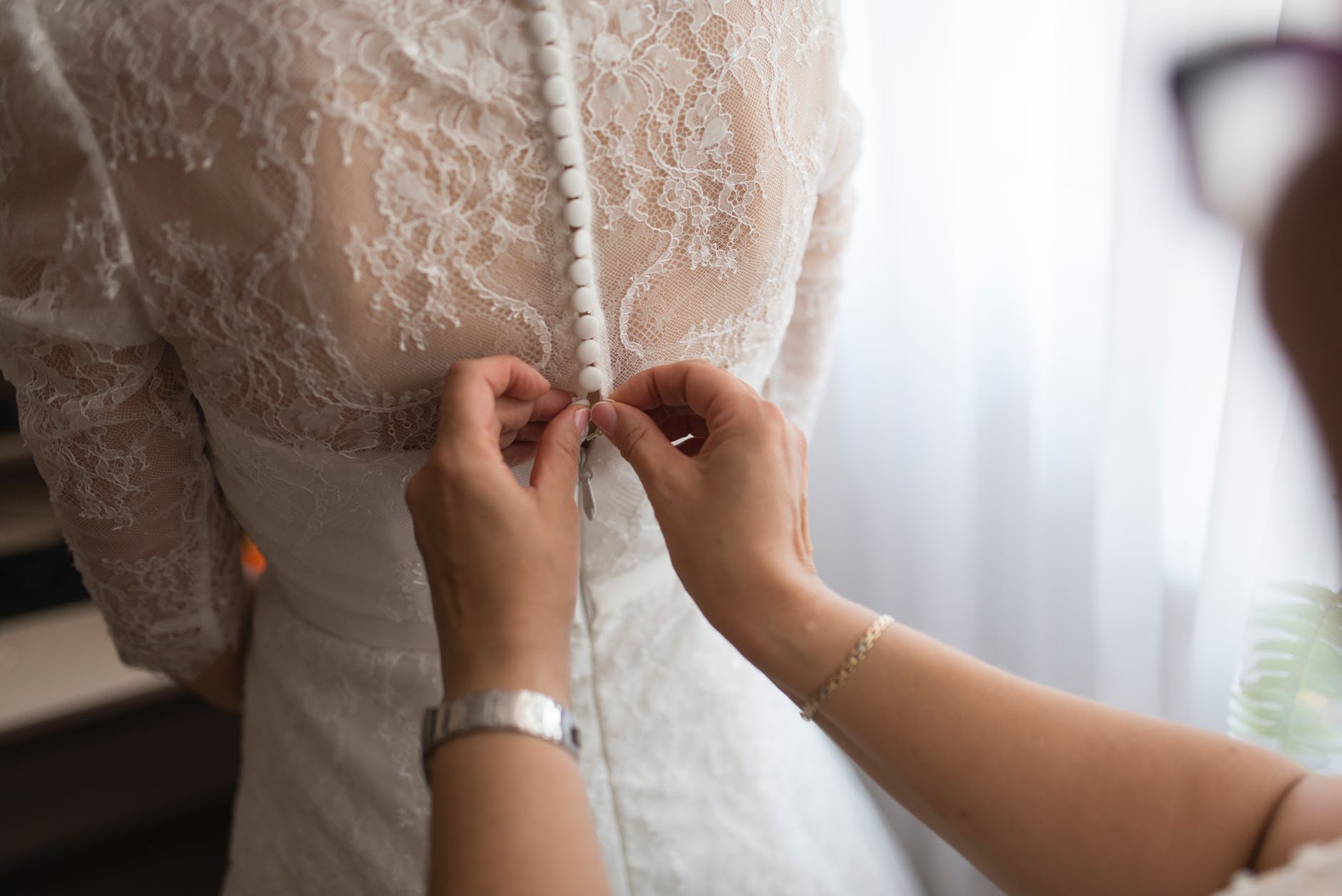 Miriam gave her a surprise before the wedding. | Source: Pexels
"It's alright. Now you know. Are you still wearing it tomorrow?" Lauren asked, wondering if Miriam would wear it now that other people had seen it on Fiona.
"No way. I'm going to do something better," the older woman replied.
The following morning, before the wedding preparations, Miriam took the dress back to the shop and gave the money back to Lauren. "Use it on your honeymoon or something. It was always supposed to be your money, and I'm sorry again," Miriam apologized when she arrived at the wedding location and saw Lauren in her makeup chair.
"Thank you, Mom," Lauren replied, standing up and hugging her mother tightly.
What can we learn from this story?
The bride is always the center of attention at the wedding. No one should upstage a bride on her wedding day, not even her mother.
Greediness and pride lead to nothing. Miriam ended up being ashamed of her actions right before her daughter's wedding, all because of her greed and ego. But she learned her lesson.
Share this story with your friends. It might brighten their day and inspire them.
If you enjoyed this story, you might like this one about three boys at summer camp who went on an adventure.
This account is inspired by our reader's story and written by a professional writer. Any resemblance to actual names or locations is purely coincidental. All images are for illustration purposes only. Share your story with us; maybe it will change someone's life. If you would like to share your story, please send it to info@amomama.com.  
Please fill in your e-mail so we can share with you our top stories!