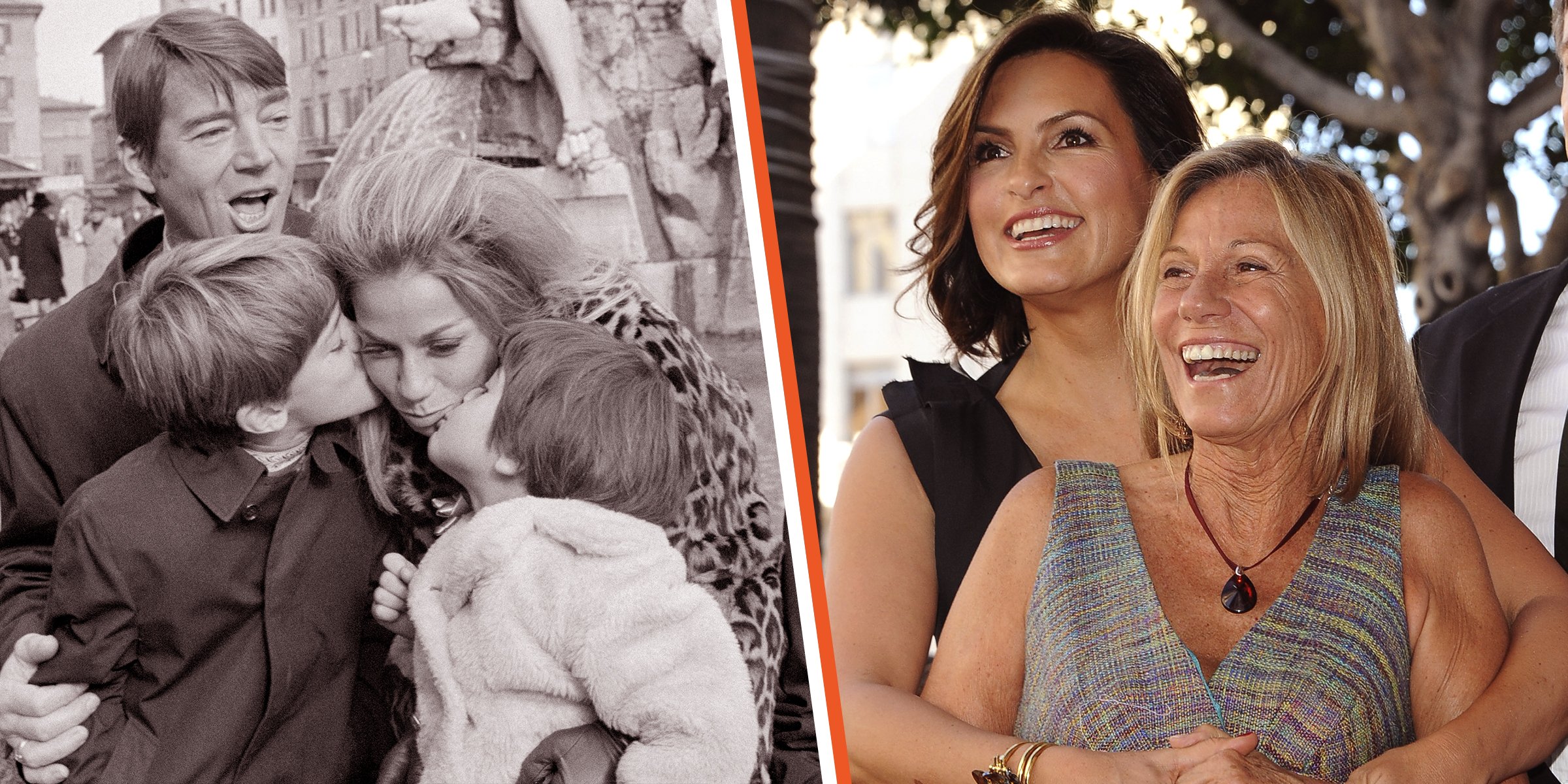 Mickey Hargitay and Jayne Mansfield with their kids | Mariska Hargitay and her mother, Ellen Hargitay | Source: Getty Images
Mariska Hargitay's Stepmother 'Claimed' & 'Embraced' Her after She Lost Her Birth Mom at 3
Mariska Hargitay did not have the chance of growing up with her biological mother. Actress Jayne Mansfield died in an accident when Mariska Hargitay was only three years old.
Her father won full custody of her and her siblings and then remarried. With his new marriage came a new mother figure who would raise the children like her own.
Up to this day, Mariska Hargitay and her stepmom maintain a close relationship. Here's a look into how she gained a new mother figure in her life.
Mariska Magdolna Hargitay is a multilingual actress, director, activist, and philanthropist born on January 23, 1964. She majored in theater and made her first feature in "Ghoulies" in 1984.
She refused to change her name and appearance like her mother did and decided to create a different path to stardom for herself.
Mariska appeared in "Falcon Crest," "Leaving Las Vegas," but it was her role in "ER" in 1998 that gave her career the jolt it needed. Soon she landed the role of Detective Olivia Benson in "Law & Order: Special Victims Unit."
HER PARENTS' AMAZING LOVE STORY
Vera Jayne Palmer was born on April 19, 1933. The actress, who always wanted to be a star, lost her father at three, married Paul Mansfield at 16, and had her first child at 17.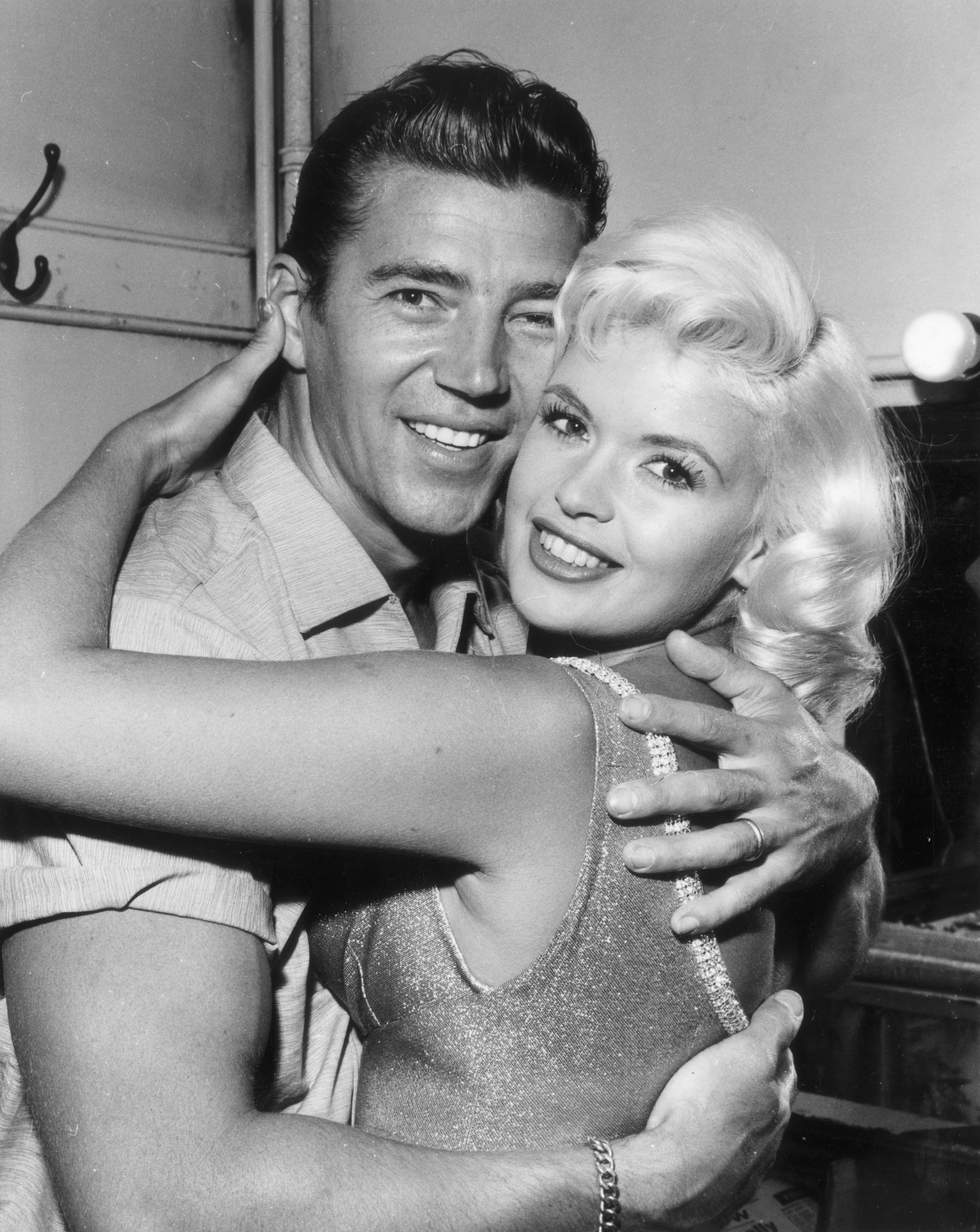 Photo of Mickey Hargitay and Jayne Mansfield on September 6, 1963 | Source: Getty Images
After their divorce in the early 1950s, she decided to keep his name. The actress soon became one of the leading sex symbols of the 1950s and 1960s.
From being a model, she went on to become a TV star as she starred in "The Girl Can't Help It," "The Wayward Bus," "Kiss Them for Me," and more.
Mickey Hargitay was born Miklós Hargitay on January 6, 1926. He began bodybuilding once he arrived in the US from Hungary in 1947 and won Mr. Universe in 1955.
The actor who worked as a carpenter and plumber before his big break was the first to receive the Joe Weider Lifetime Achievement Award in 1999.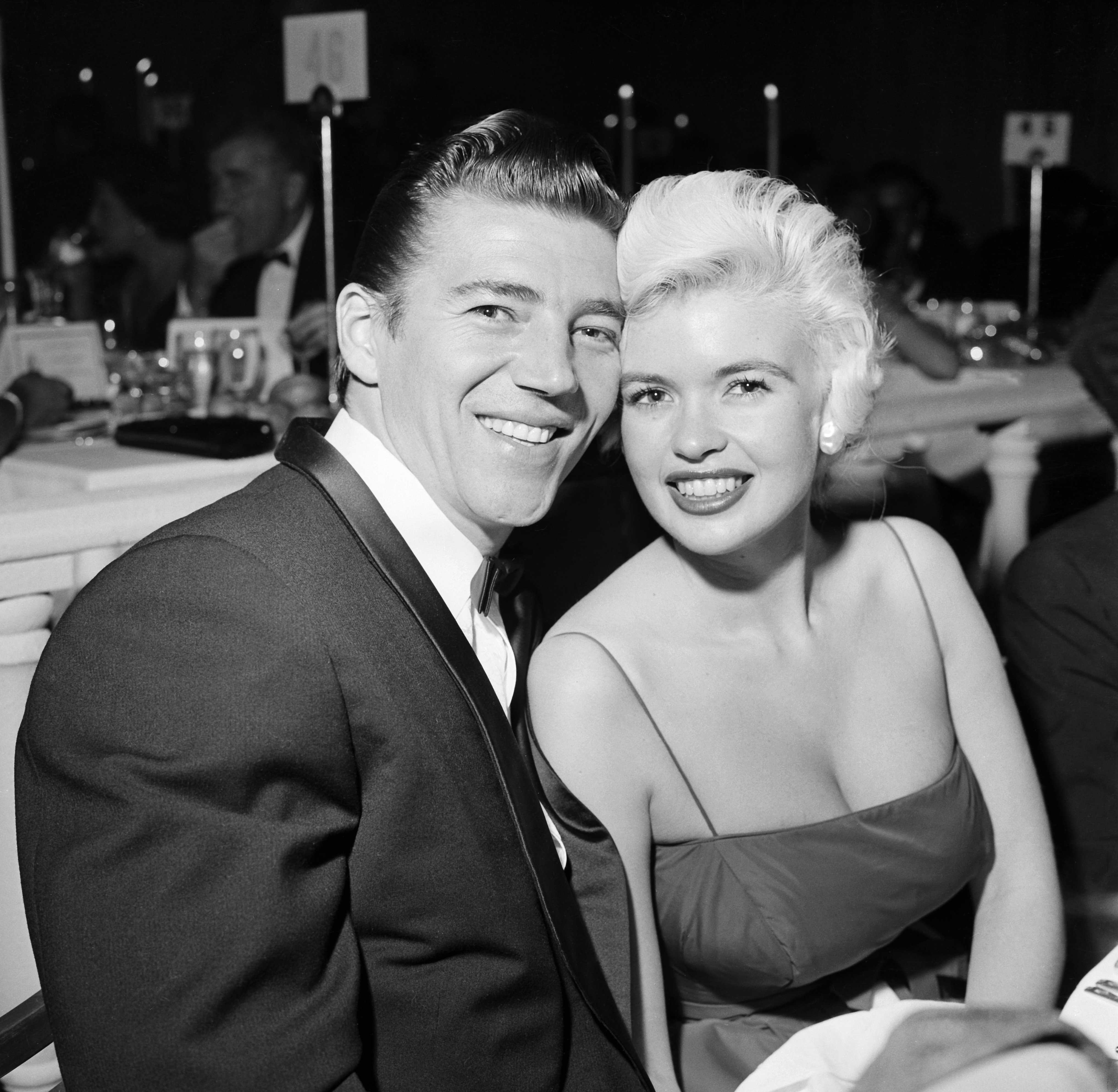 Mickey Hargitay and Jayne Mansfield at an event in Los Angeles circa 1958 | Source: Getty Images
He starred in "The Loves of Hercules," "Delirio Caldo," "Bloody Pit of Horror," and more. Mickey was also a successful real estate investor and contractor.
Mickey and Jayne met when she attended a Mae West performance where he was one of Mae's musclemen. She fell in love with him, and in no time, their relationship developed.
The development of their relationship did not please West, as Mickey had lost his affection for her. West called a press conference and ordered Mickey to denounce his relationship with Jayne.
Instead of Mickey denouncing his relationship with Jayne at the press conference, he revealed they were very much in love and had discussed marriage plans.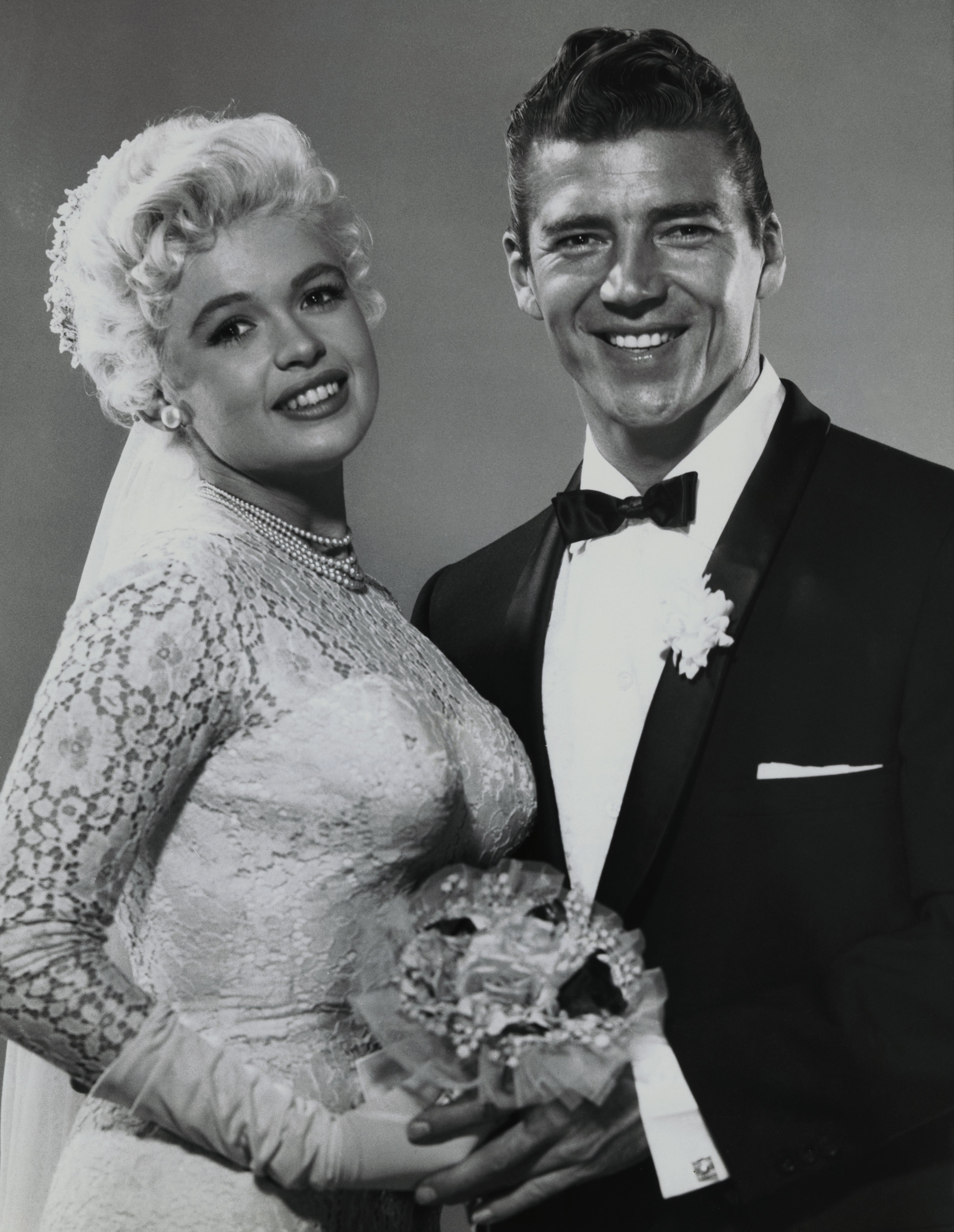 Mickey Hargitay and Jayne Mansfield on their wedding day | Source: Getty Images
They married on January 13, 1958, and Jayne believed they were into something so beautiful. The couple who loved children were ecstatic to bring children into the world.
They had Micklos, Zoltan, and Mariska. Mickey and Jayne loved their children so much that they took them around whenever the couple had performances.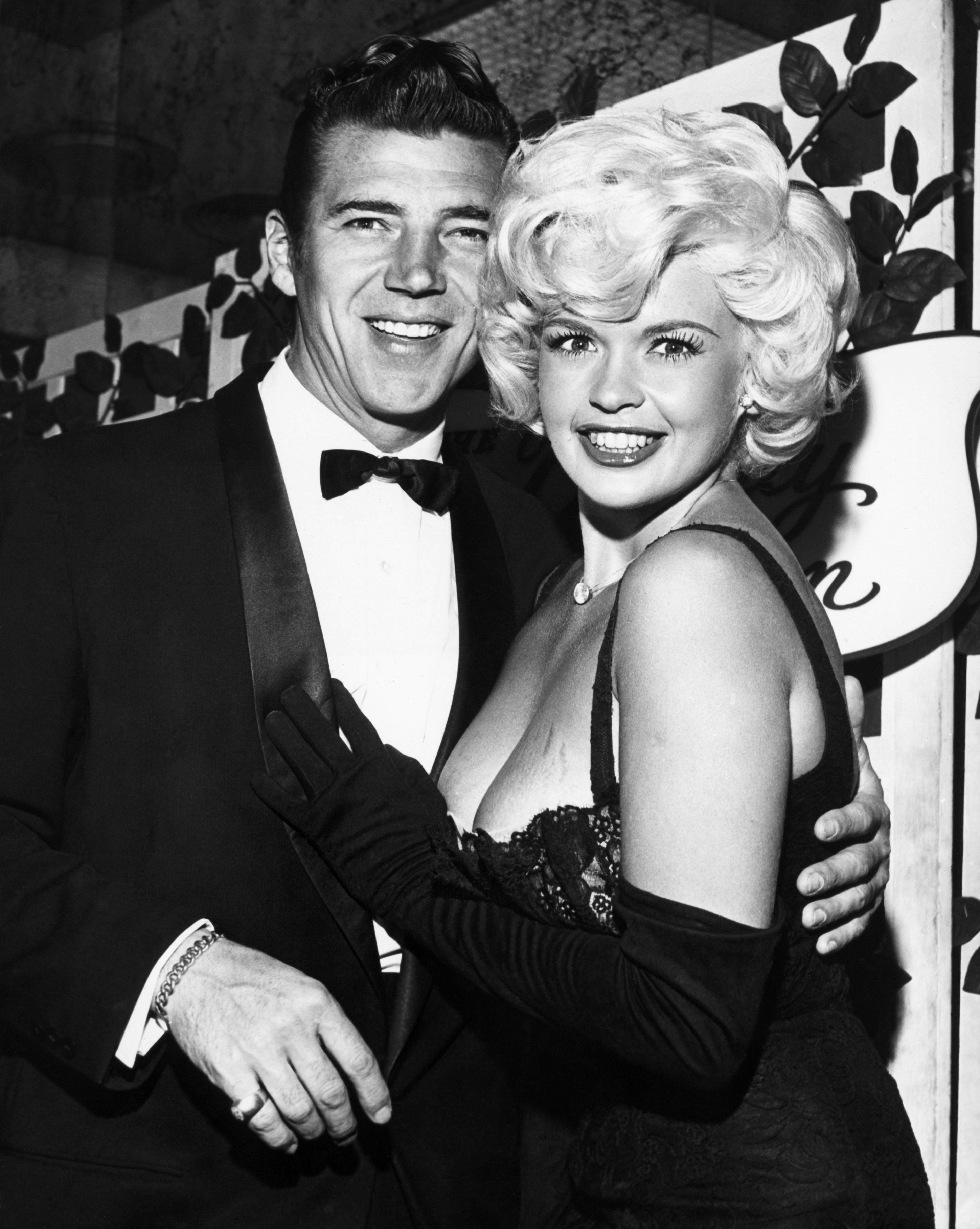 Jayne Mansfield and Mickey Hargitay at a film town soiree | Source: Getty Images
Jayne never believed in leaving her children for someone else to bring up. Unfortunately, Jayne and Mickey's relationship became strained, and they divorced in August 1964. Despite their divorce, they remained good friends.
With their marriage, they had five children between them. Mickey had a daughter, Tina, with his first wife, Mary Birge, while Jayne had a daughter, Jayne Marie Mansfield, with her first husband.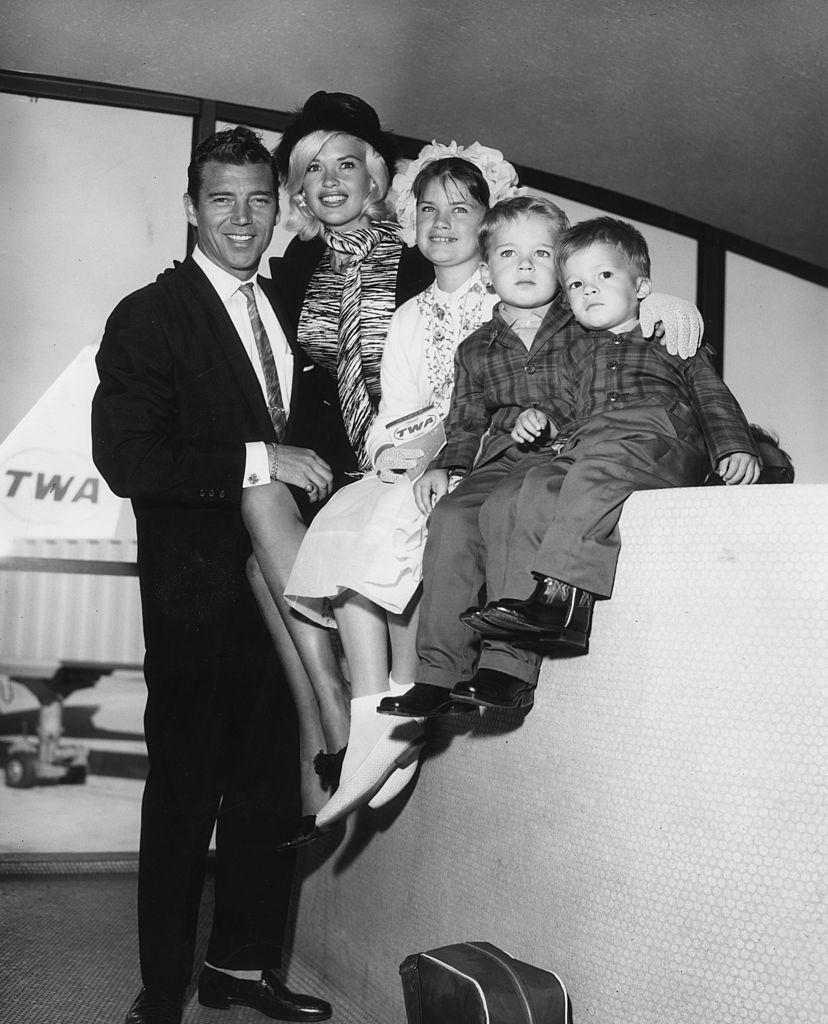 Mickey Hargitay, Jayne Mansfield, Jayne Marie, Miklos, and Zoltan at the New York International Airport | Source: Getty Images
JAYNE MANSFIELD'S TRAGIC DEATH
On June 29, 1967, Jayne was in a car crash that took her life. She was on her way to New Orleans with the driver Ronald B. Harrison, the lawyer, Samuel S. Brody, and her three children with Mickey.
Their car struck the rear of a trailer truck, and Jayne, Harrison, and Brody died instantly. The kids survived the crash, but they sustained injuries.
They laid Jayne to rest at Fairview Cemetery outside of Pen Argyl. Mickey erected the heart-shaped headstone marking her grave. Years after her death, some fans still visit her grave.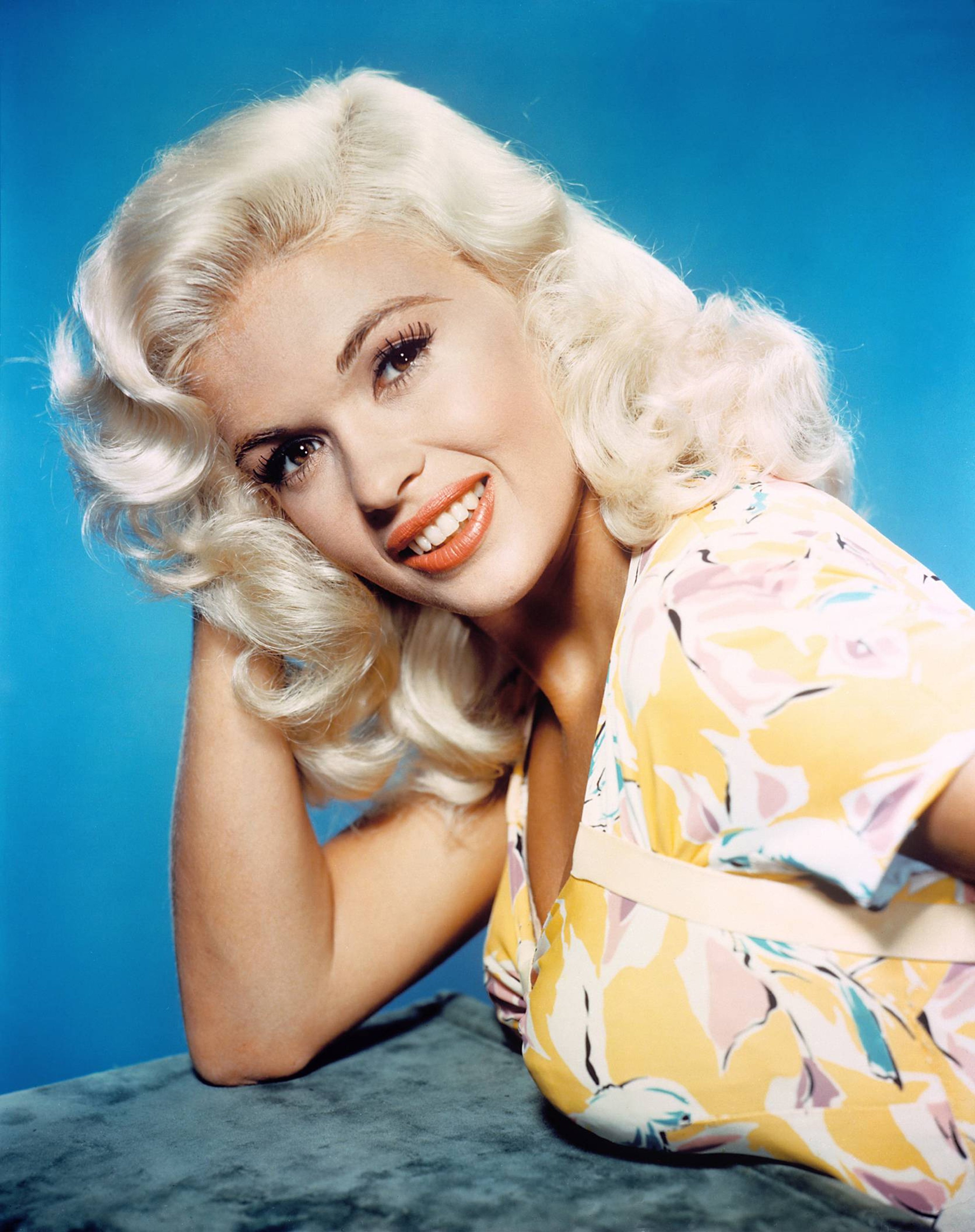 Jayne Mansfield in a scene from "Kiss Them For Me" | Source: Getty Images
Mariska, who was three when her mother died, learned about living with crisis very young. She said,
"I clearly was in that frozen place for a lot of my childhood—of trying to survive, actually trying to survive. My life has been a process of unpeeling the layers and trust and trusting again."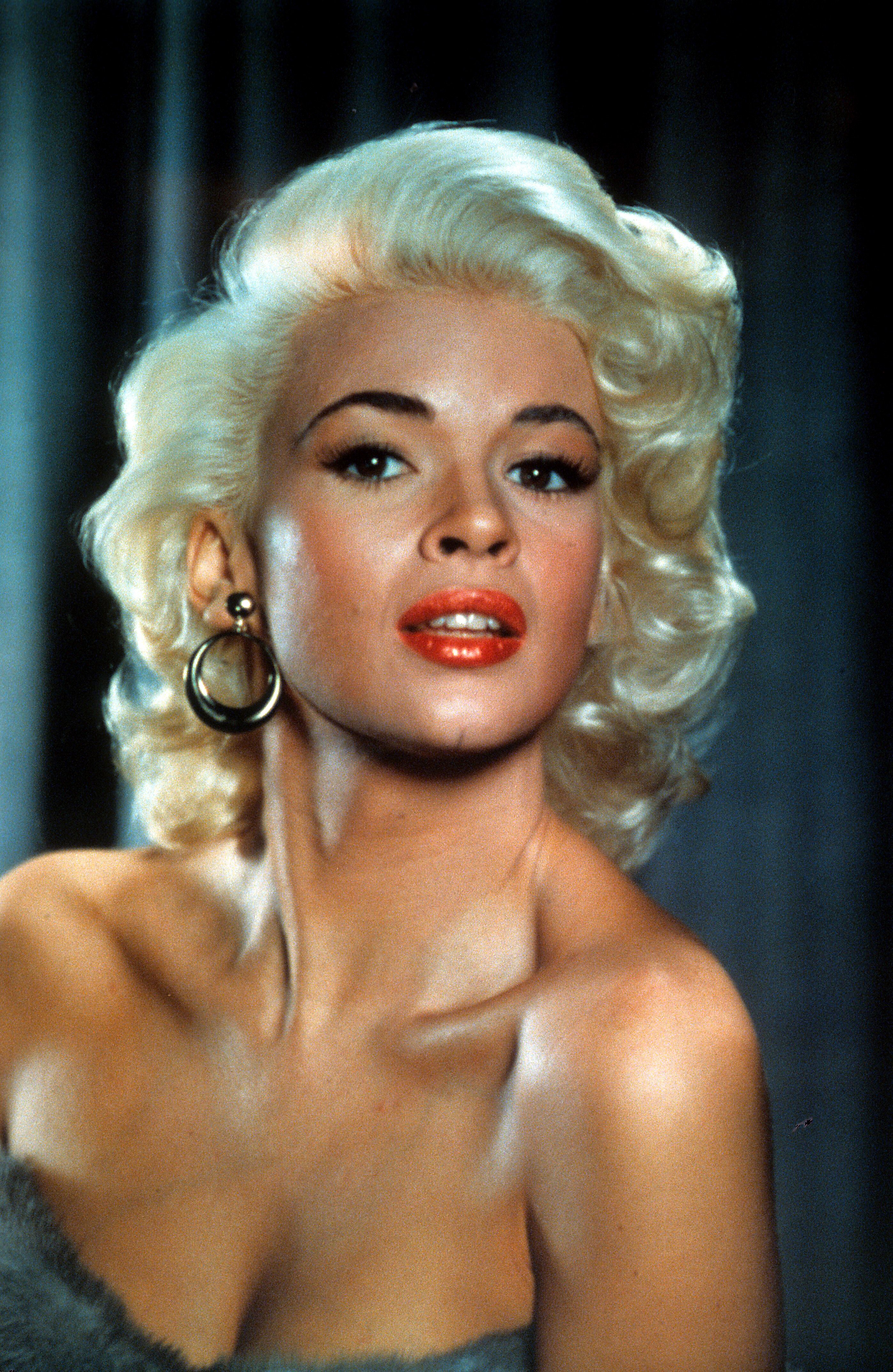 1957 portrait of Jayne Mansfield in "Kiss Them For Me" | Source: Getty Images
GAINING A NEW MOTHER FIGURE
Months before Mariska's mother passed away, her father Mickey remarried and tied the knot with Ellen Siano. Siano is an actress known for "Mr. Universe," "Blond in Hollywood," and "E! True Hollywood Story."
Once Siano came into Mariska's life, she could fill the void Jayne left. Mariska remembered that Siano was great, sweet, and cared for her.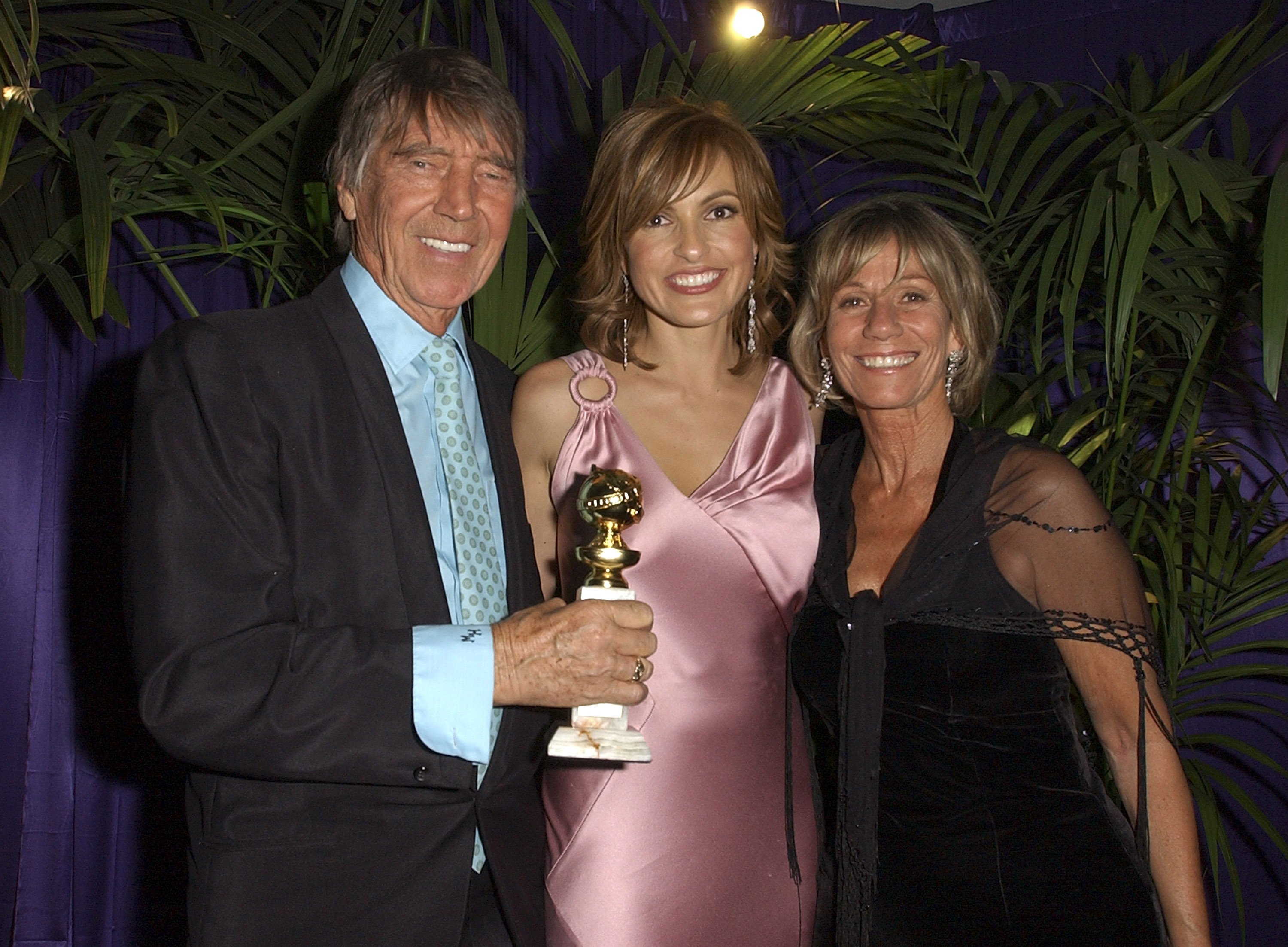 Mickey Hargitay, Marishka Hargitay, and Ellen Siano at the 2005 InStyle/Warner Bros. Golden Globes Party | Source: Getty Images
Siano also loved Mariska as she said Mariska was always laughing, joking, hugging, and touching. While reminiscing on how Mariska grew up, Siano said she was an angel.
Six years after Mariska lost her mother, tragedy struck again as she almost lost her second mother. Siano's friend recalled that Siano was "horrifically injured" after a plane crash.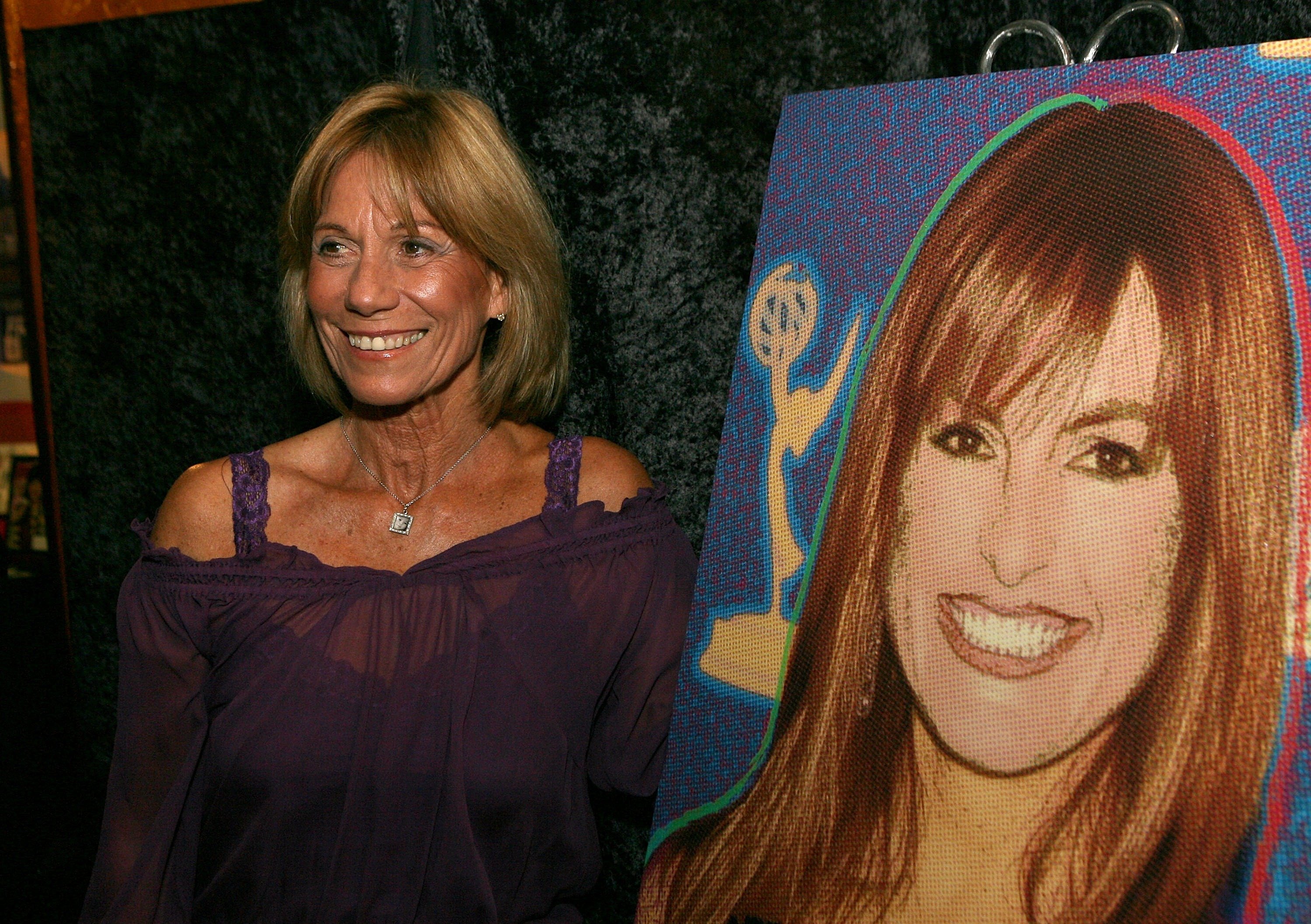 Ellen Hargitay at the Stars for a Cause Charity Auction on September 27, 2007, in Hollywood | Source: Getty Images
Mariska never saw Siano as her stepmother and called her mom. She said,
"I called her Mom. She really claimed us. She never had biological kids of her own, and to this day, we are her kids."
Mariska said they felt blessed because Siano embraced them and loved them quickly. She further said she was very fortunate to have a maternal figure in her life after losing her birth mother.
MARISKA IS NOW A MOM OF 3
When Mariska was around nine or ten years old, she and her parents traveled to Thailand and India. She wondered where their mothers were on seeing kids alone on the streets.
Then she realized that they didn't have mothers, but they were resourceful, soulful, and intelligent. She already had maternal instincts and wanted to take them home at that age.
Mariska learned that unrelated people can become parent and child from that trip and that yearning never left her. After she married Peter Hermann, they decided to adopt.
After their first child, August, they tried adopting and were met with a few heartbreaks before they had a breakthrough. They successfully adopted their second child, Amaya.
Shortly after Amaya joined their family, they heard of a two-month premature baby whom they wasted no time adopting and named him Andrew.
On her journey to motherhood, Mariska was so excited to become a mom that she started wearing maternity pants the moment she knew she was pregnant.
After childbirth, Mariska embraced her curves as she says they scream that she's a mother. Even though she tries to keep fit, she believes that women should not allow their shapes to define them.
Please fill in your e-mail so we can share with you our top stories!