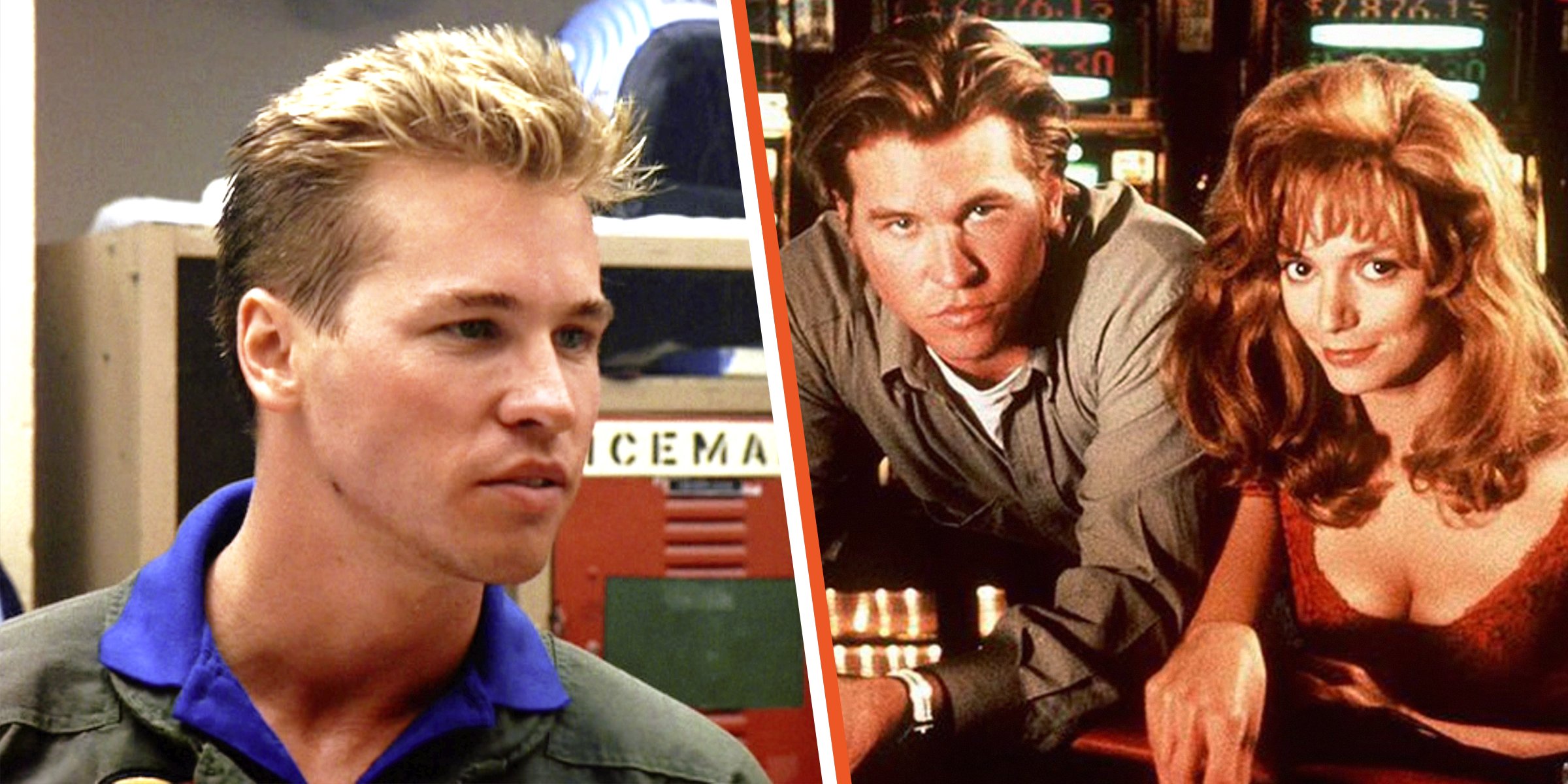 Getty images
Val Kilmer Had a Prophetic Dream about Meeting His Future Wife Joanne Whalley - Marriage Lasted near 8 Years
Many couples only learn of their significant others after meeting them, but it was different for actor Val Kilmer. He had had a prophetic dream about his wife days before meeting her. They went on to get married and have two children.
Fans recognize Val Kilmer from his appearances as Nick Rivers on "Top Secret!" and C.J. Connor on "A Soldier's Revenge," among other roles in his decades-long onscreen career.
Away from acting, Kilmer was a husband and father of two. He was married to Joanne Whalley between 1988 and 1996. Like her husband, Whalley is also an actress whose life began when she came into the world on August 25, 1961, in Salford, England.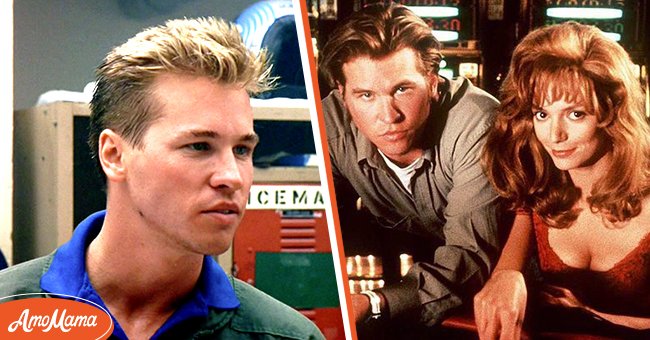 "Top Gun" actor Val Kilmer [Left] Kilmer with Joanne Whalley in 1989 [Right] | Source: Getty Images
She debuted her onscreen career at 13, appearing on ITV's "Coronation Street" before landing her breakout role as Emma Craven in the BBC drama "Edge of Darkness."
She would then appear on the fantasy adventure "Willow," where she met Kilmer, a costar. However, she did not realize that Kilmer had seen her two years earlier. What were the events leading up to their first encounter?
Val Kilmer's stories have always held an aspect of predestined fate, and the story about how he met his wife is just one of many.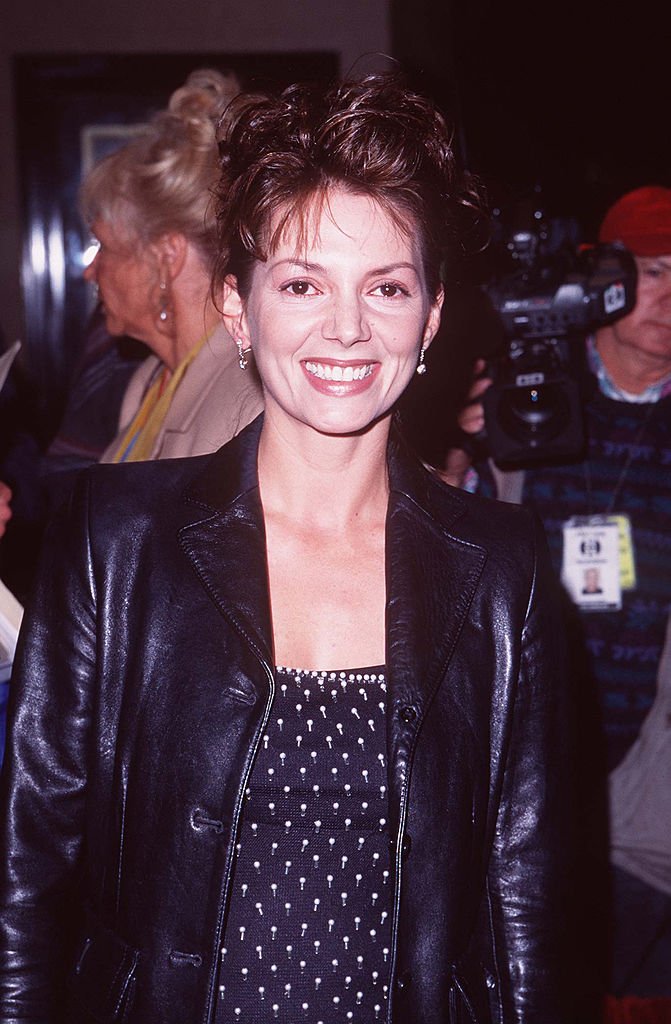 Joanne Whalley during The Man Who Knew Too Little Premiere at Mann Bruin Theatre in Westwood, California, United States | Source: Getty Images
Days before he met Whalley, the "Batman Forever" actor had a dream in which he met the woman that would be his future wife. He immediately woke up and wrote a poem titled "We've Just Met but Marry Me Please."
Soon after, he went to London and watched a play, and his future wife, Whalley, albeit unknowingly at the time, was part of it. He was so smitten with Whalley that he followed her to the after-party.
The situation looked a little crazy, and even though he was dying to, Kilmer did not make a move on the actress. However, fate played its part, and two years later, the two were coincidentally cast together on "Willow."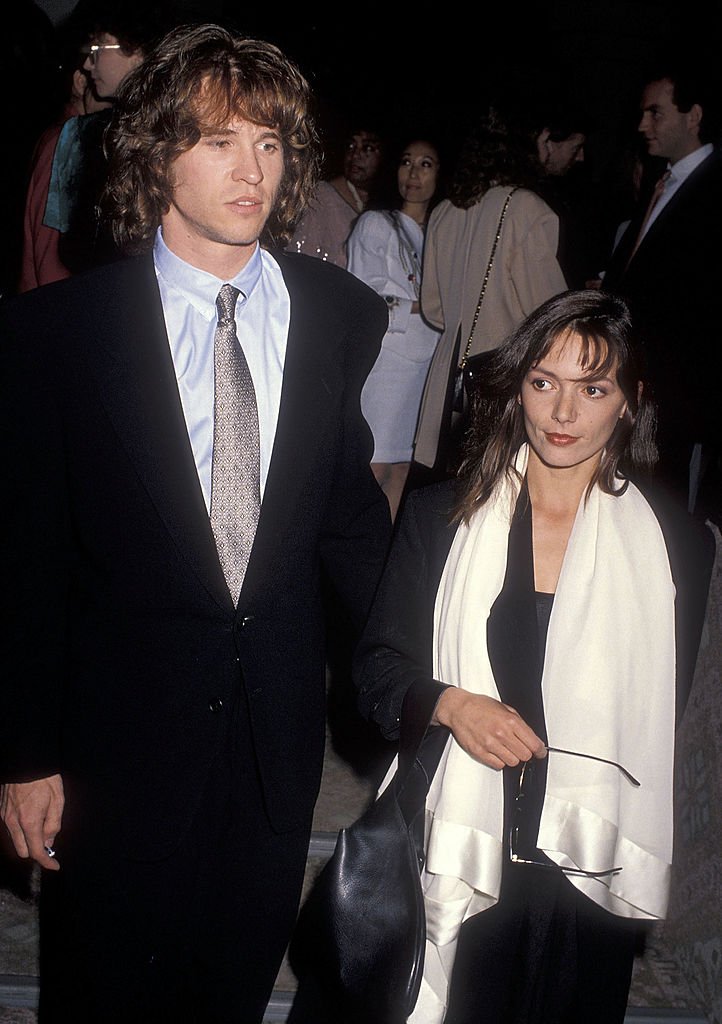 Actor Val Kilmer and actress Joanna Whalley on May 2, 1990 at the Beverly Hilton Hotel in Beverly Hills, California. | Source: Getty Images
They got married in a luxury ceremony in 1988 and welcomed their first child Mercedes on October 29, 1991. Their second, Jack, arrived on June 6, 1995.
Whalley would later take a break from acting to focus on motherhood, but after her reemergence, she continued to star in various films, starring alongside her husband in others, such as "Kill Me Again."
A DREAM MARRIAGE THAT ENDED TRAGICALLY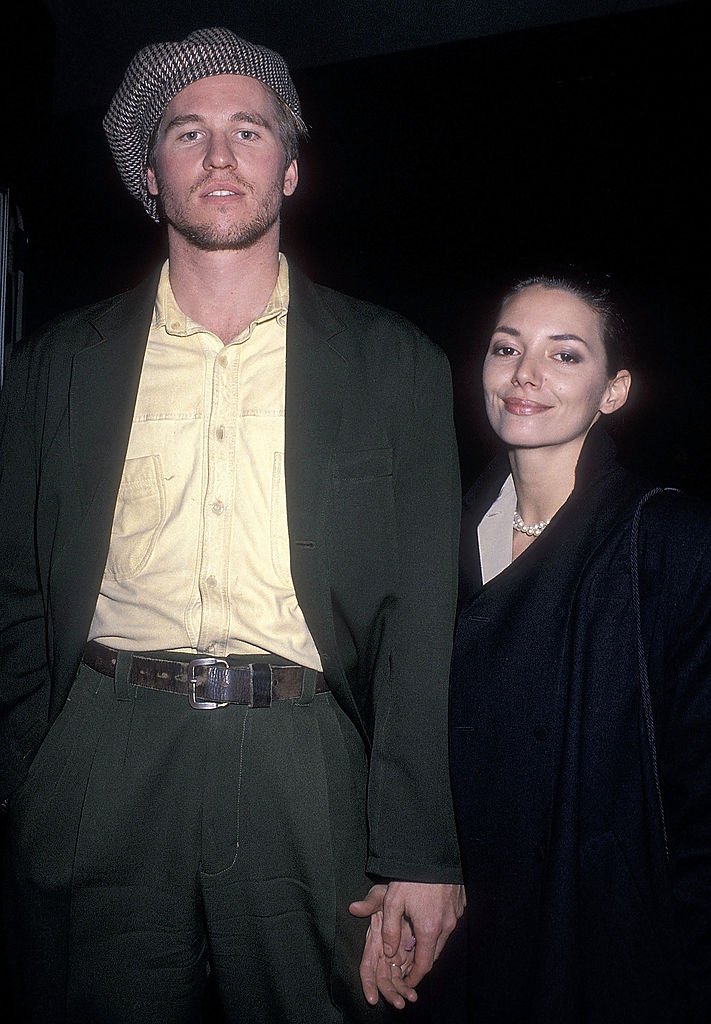 Actor Val Kilmer and actress Joanne Whalley attend the "Hurlyburly" Opening Night Party on November 16, 1988 at the Twenty/20 Club in Century City, California. | Source: Getty Images
Marrying the literal woman of his dreams must have been an out-of-this-world experience for Kilmer. Unfortunately, despite their seemingly perfect relationship on and off-screen, the union, like many Hollywood marriages, came crumbling down after only eight years.
Whalley filed for divorce when their youngest child was only weeks old, and the "Top Gun" actor, who'd been away from home, only got to learn about it after he caught the news on CNN in his hotel room.
He'd been filming "The Island Of Dr. Moreau" when the news came in, leading to a bitter divorce between the "Scandal" actress and the actor.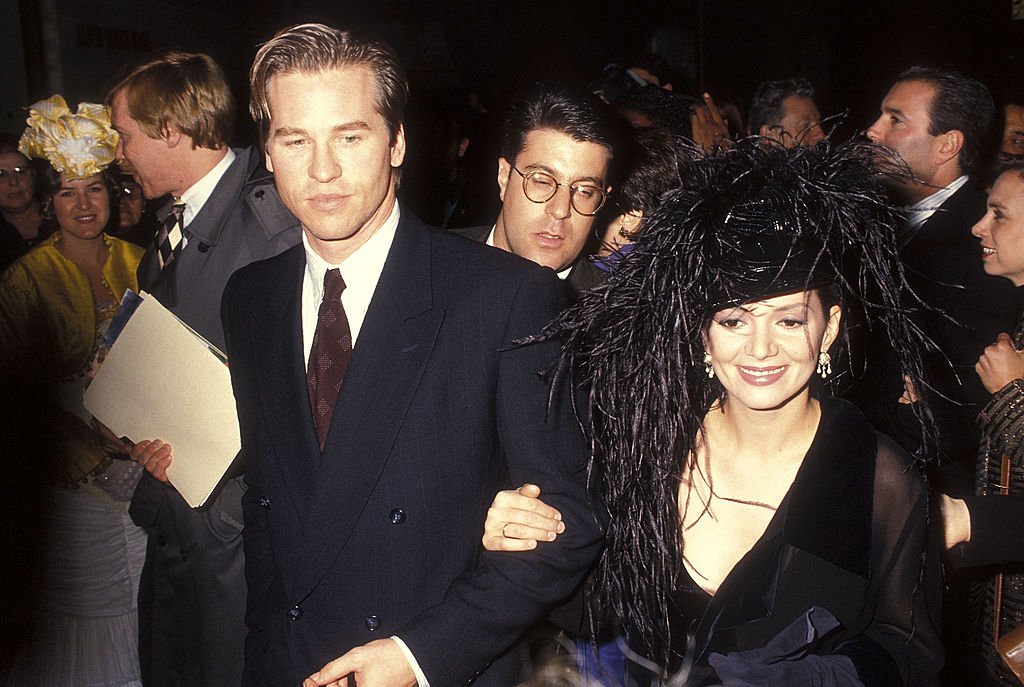 Actor Val Kilmer and actress Joanne Whalley attend the Screening of the CBS Miniseries "Scarlett" on November 3, 1994 at Alice Tully Hall, Lincoln Center in New York City. | Source: Getty Images
Kilmer reportedly was dallying with then-famous model Cindy Crawford who he says was one of the many starlets he dated. Whalley also accused him of not providing a home for their children.
What followed would be a nasty custody battle. In 2011, Whalley sued Kilmer for falling behind on child support payments for Jack.
According to court documents obtained by TMZ, Kilmer and Whalley had agreed on him paying a reported $27,500 a month for the upkeep of his two children, but he did not honor the agreement.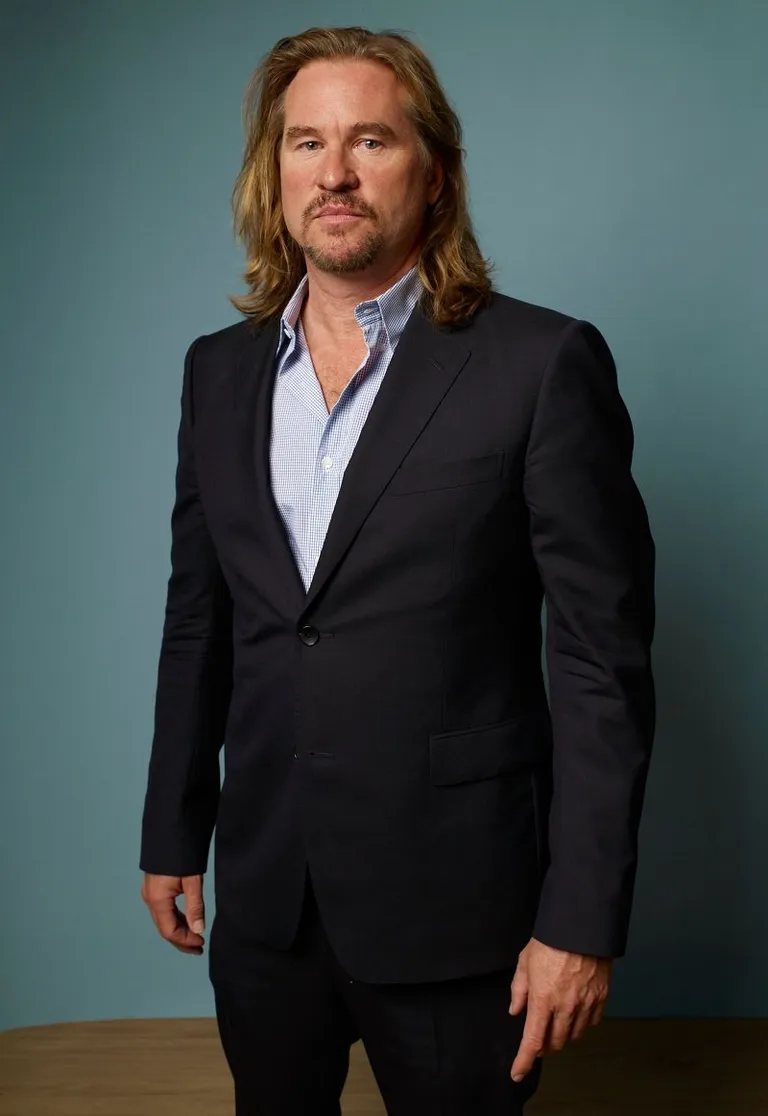 Val Kilmer on September 12, 2011 in Toronto, Canada | Source: Getty Images
The documents also revealed that Whalley had taken out a lien on Kilmer's 6,000 acre New Mexico ranch. That would not be the first time Whalley moved to secure a debt payment on Kilmer's home.
In 2007 she had taken out another lien as Whalley owed her money, but the courts removed it the following year after they resolved the situation.
The divorce was a tumultuous time for the actor, and soon after, his reputation took an undesirable turn as most of his costars dubbed him "difficult" to work with.
HIS CHILDREN'S THOUGHTS FOLLOWING CANCER DIAGNOSIS
Unfortunately, in 2015, Kilmer experienced yet another blow when he got a throat cancer diagnosis. He stayed private about his struggle with the disease, even declaring a "healing" during a 2017 "Ask Me Anything" session on Reddit.
As part of his treatment, he had to undergo chemotherapy and radiation. A tracheostomy procedure left him with a tube that still allowed the actor to "squeeze air up through his windpipe."
But despite his voice sounding like something between a "squeak and a voiceless roar," his daughter is incredibly proud to share the big screen with her father in "Paydirt."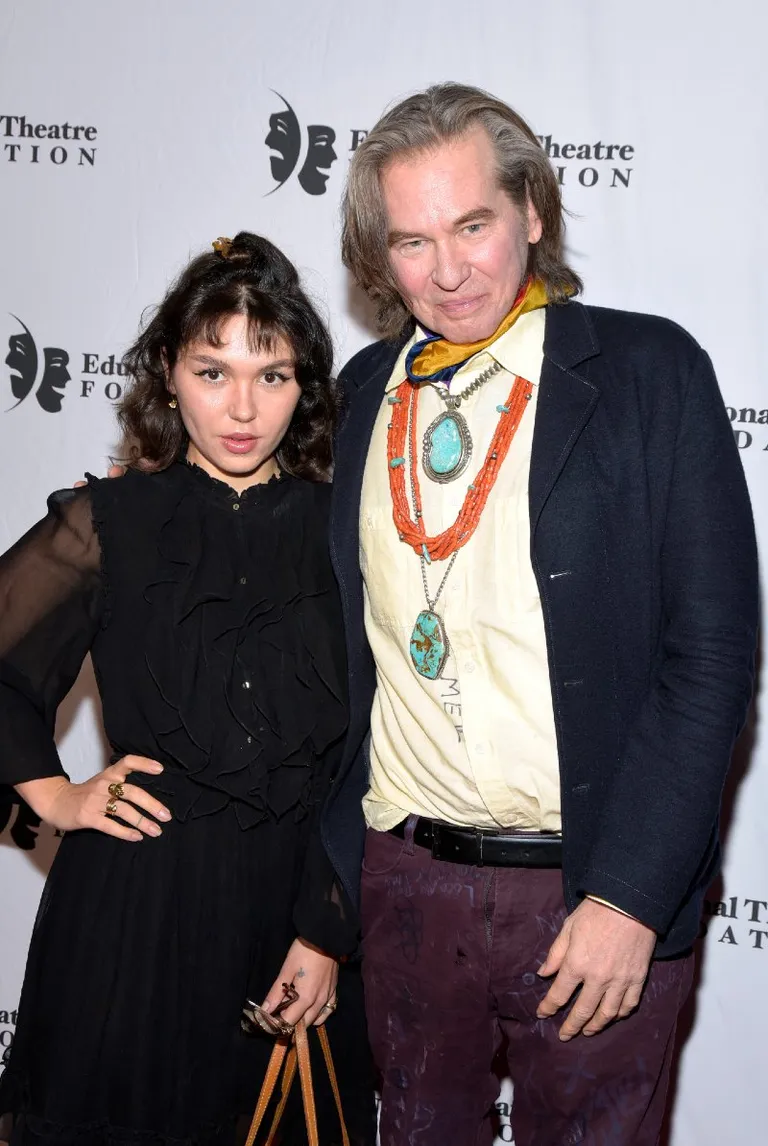 Mercedes Kilmer and Val Kilmer attending the 2019 annual Thespians Go Hollywood Gala in Los Angeles, California in November 2019. | Source: Getty Images.
Besides co-casting on the crime thriller, Mercedes and Jack are both proud of their father for releasing his documentary "Val," where he shows a part of his life that he has hidden from viewers for years.
The documentary features behind-the-scenes footage from sets of movies throughout the actor's long-running career and intimate home videos.
Jack, who also followed in his father's acting footsteps, appearing in "Lords of Chaos" and "The Nice Guys," and his sister spoke about their father's recovery journey ahead of the "Val" launch, which Kilmer could not attend. Mercedes said of her father, as Daily Mail reports:
"He's doing well… Still recovering... The recovery process is just as grueling as the actual disease."
The pair opened up about their father's need to document things over the years, which is how the documentary materialized. Jack and Mercedes, who had not seen most of the home videos, shared that the footage had been as emotional as it had been fun to watch.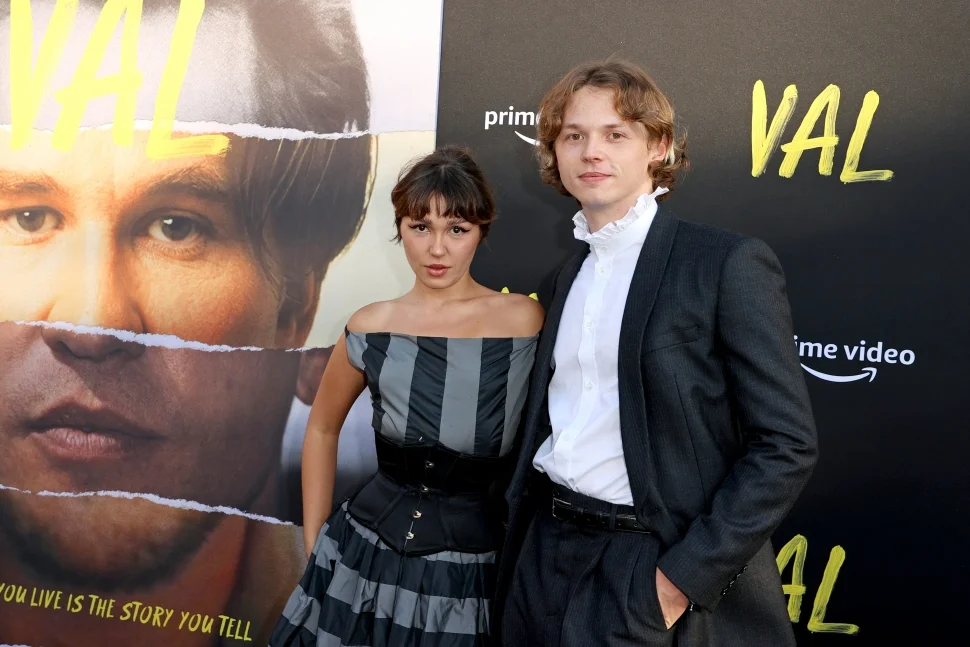 Mercedes Kilmer and Jack Kilmer attend the Premiere of Amazon Studios' "VAL" at DGA Theater Complex on August 03, 2021 in Los Angeles, California. | Source: Getty Images
The documentary was just as emotional for Kilmer, who, according to Mercedes, had watched it numerous times. She disclosed that Kilmer was proud that people could finally get to see a part of him that they did not know.
Despite the complex healing process, the "Billy The Kid" actor still maintains a sense of humor and, asked what he misses most about his voice, he told Good Morning America, as Hollywood Life reports:
"That I had one! And that I didn't laugh like a pirate."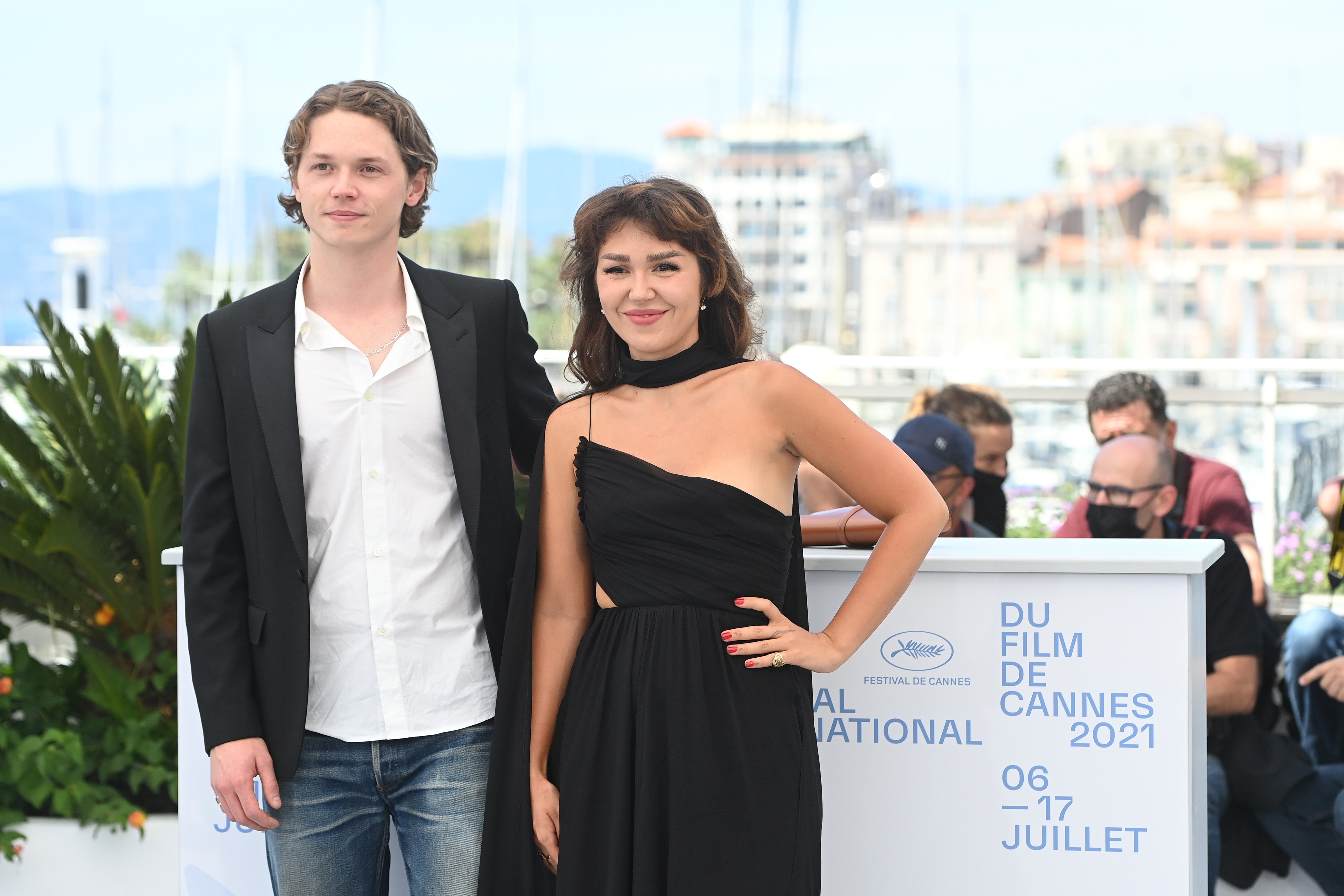 Jack Kilmer and Mercedes Kilmer attend "Val" photocall during the 74th annual Cannes Film Festival on July 07, 2021 in Cannes, France | Source: Getty Images
Mercedes expressed how proud she was of her father for continuing to work, stating that his appearance in movies would open doors for other actors with different abilities to get hired.
Please fill in your e-mail so we can share with you our top stories!