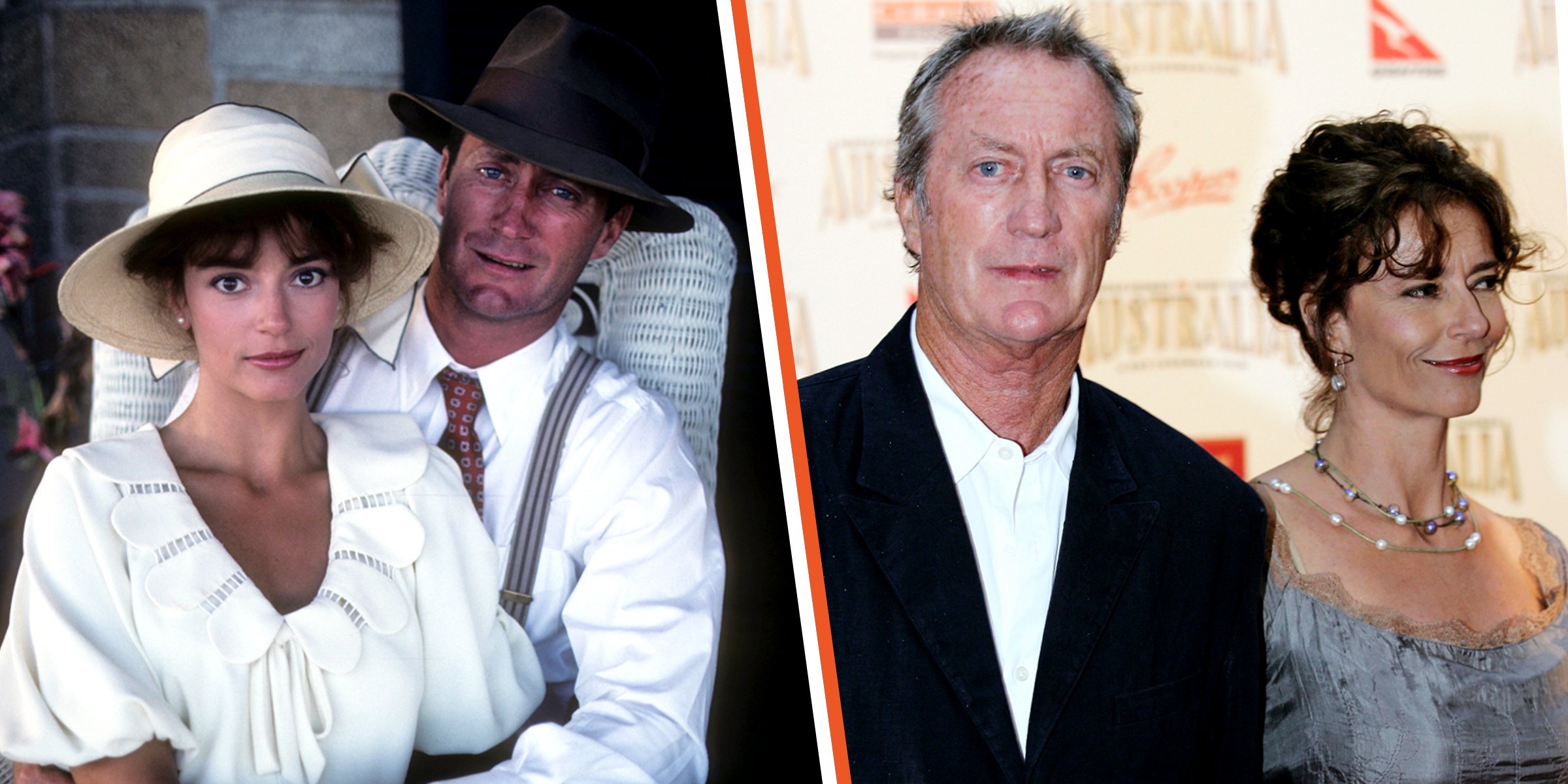 Getty Images
Inside Rachel Ward & Bryan Brown's Sydney Cottage ⁠They Have Lived in for Decades despite Local Disapproval
Actress Rachel Ward and her husband, Bryan Brown, moved to Sydney, Australia, to live in a cozy cottage they bought in 1994, much to the dismay of many locals.
In 1983, Actors Bryan Brown and Rachel Ward met on the set of the miniseries "The Thorn Birds." They felt instant chemistry with one another as they played love interests in the miniseries, which carried through to a real-life romance.
Rachel claimed that she made the first move because Bryan was taking too long to declare his interest, but Bryan claimed he was cunning and took his time before making his move.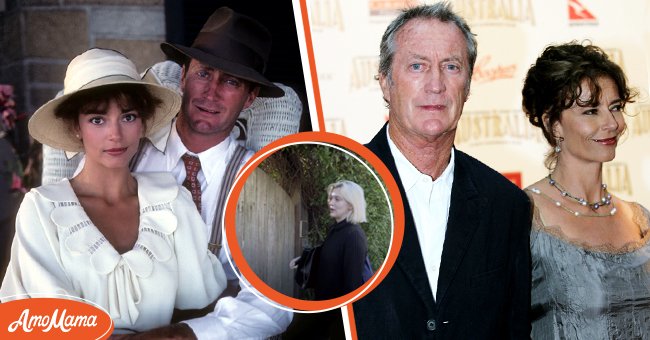 Actors Brian Brown and wife Rachel Ward arrive for the world premiere of 'Australia' at the George Street Greater Union Cinemas on November 18, 2008 in Sydney, Australia, TV miniseries "The Thorn Birds" which aired from March 27 through 30, 1983. | Source: Getty Images
Rachel wooed Bryan with a quick palm reading. "So we were sitting around waiting for a take one day, and I said 'give us a look at your hand'... She gave me her hand, and there were three lines, and I said you're gonna have three kids," she told Bryan. And then the pair were hooked.
MARRIAGE AND BRYAN'S UPBRINGING
A few months after Rachel made her move, she and Bryan got married and had three children together, Rose, Matilda, and Joseph. They also became grandparents after their daughter Matilda gave birth to a son Zan Neathway Gooding, with partner Scott Gooding. Reflecting on being a grandfather, Bryan said:
"I was a bit worried about this grandfather business. Everyone said, 'you're going to love it and everything.' And I said, 'well let me work that out.''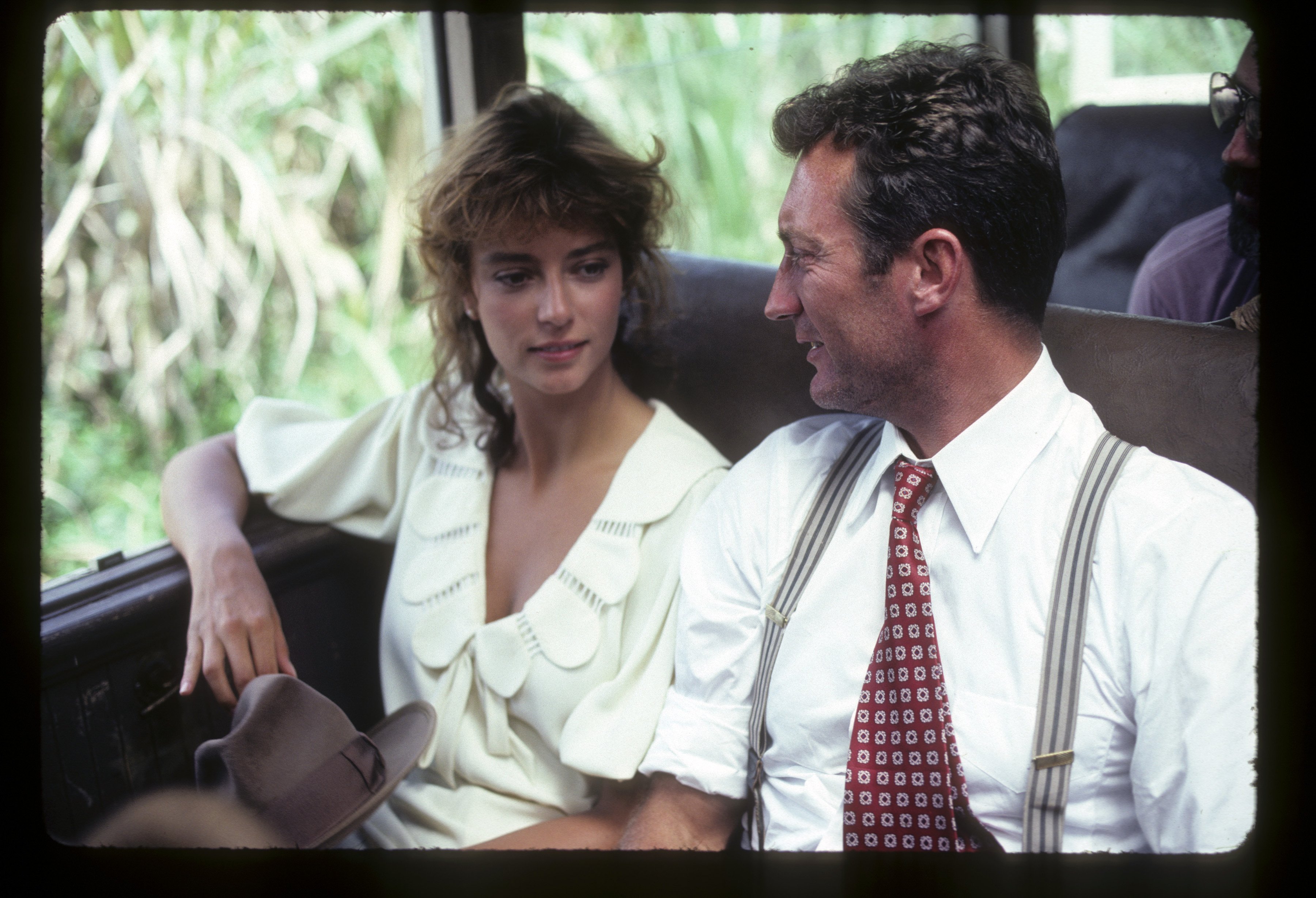 Rachel Ward and Bryan Brown on the TV miniseries, "The Thorn Birds" which aired March 27 through 30, 1983. | Source: Getty Images
Although Bryan has portrayed several stereotypical hypermasculine roles in productions such as "Beautiful Kate" and "Sweet Country," his real-life personality is markedly different.
Bryan revealed that there was no masculine force at work in shaping his character as he grew up. He said that the only thing his father taught him was not to be like him. "My mum did it. Mum taught me how to be a man," Bryan said.
Bryan's mother, Molly Brown, raised him and his sister Kristine and made rent on her own by working jobs such as cleaning houses, taking in washing, and playing the piano for dance classes.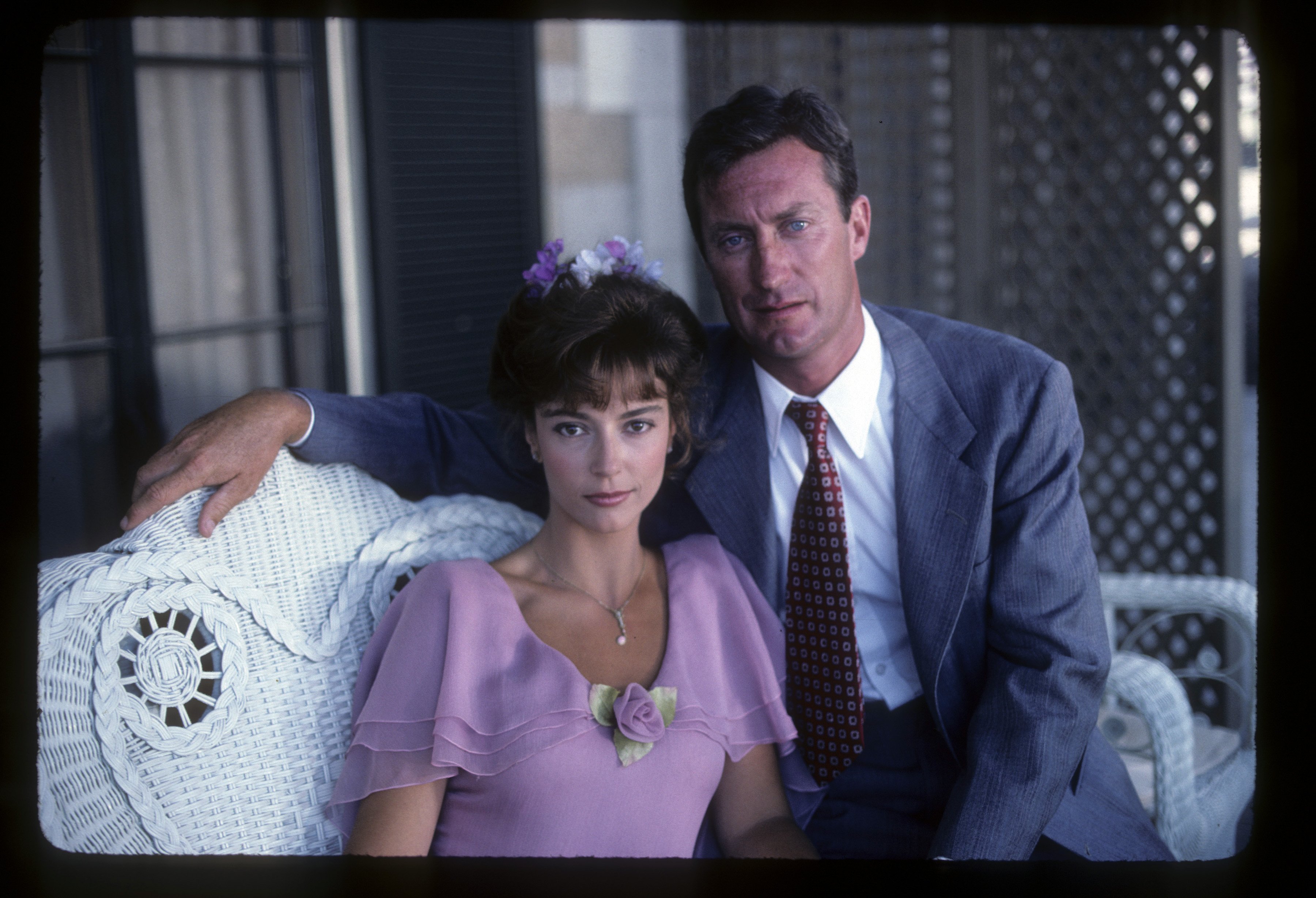 Rachel Ward and Bryan Brown on the TV miniseries, "The Thorn Birds" which aired March 27 through 30, 1983. | Source: Getty Images
HOW "THE THORNBIRDS" RUINED RACHEL'S CAREER
Although the set of "The Thorn Birds" was a catalyst for Rachel and Bryan's decades-long love, the miniseries marked the end of Rachel's acting career. The miniseries was well-loved by viewers, but critics disliked Rachel's performance.
"When I got slaughtered, I took it to heart. I never really got my confidence back after that," Rachel said. "The Thorn Birds" remains the second-highest-rated miniseries of all time, but she decided to focus her energy working behind the scenes on Australian-based projects.
Fellow actor Richard Chamberlain worked with Rachel and Bryan on the miniseries set. Unlike Rachel, the show established his career as one of the leading actors in Australian television, acting in other productions such as "Shogun" in the 1980s.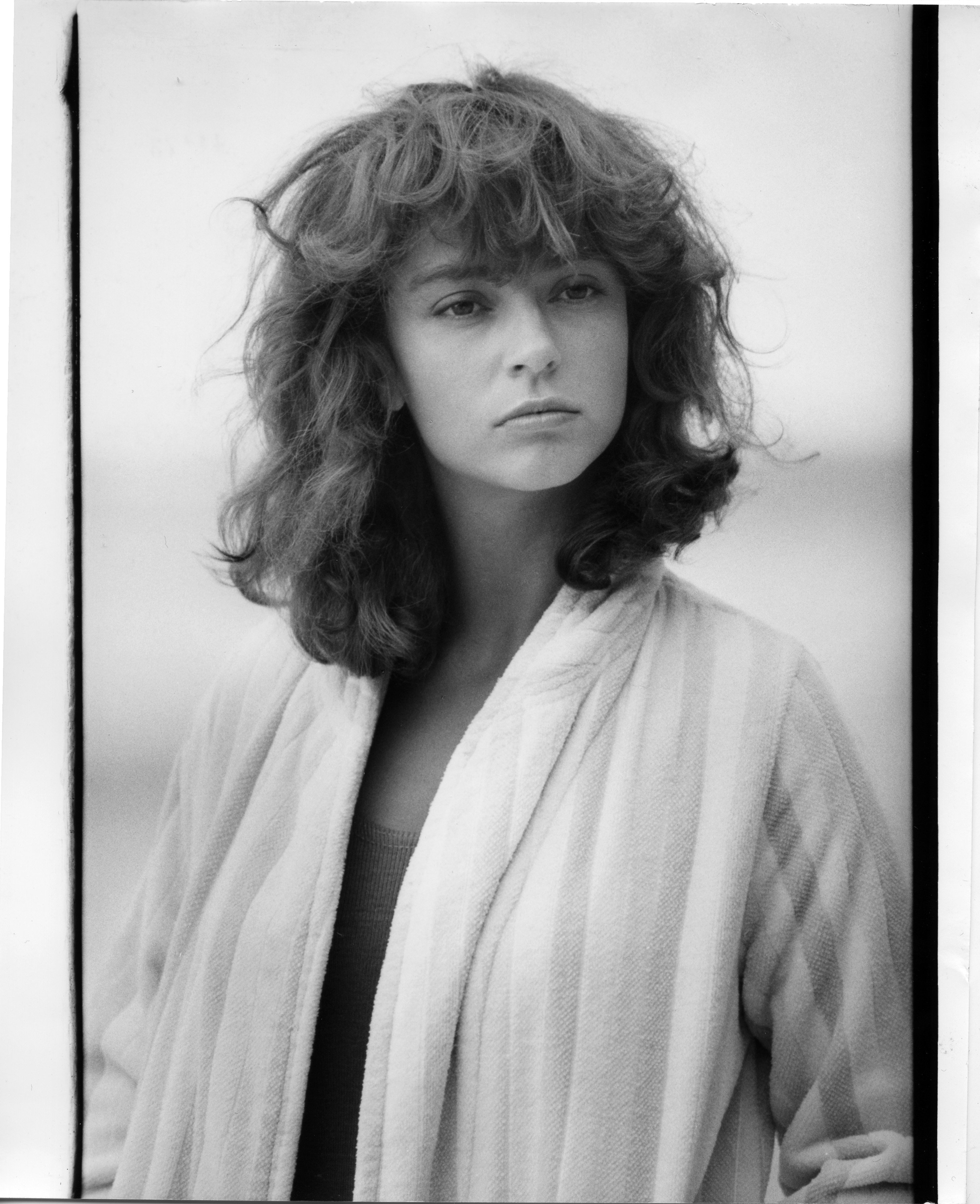 Rachel Ward on the TV miniseries, "The Thorn Birds" which aired March 27 through 30, 1983. | Source: Getty Images
Despite the negative reviews from critics, Rachel noted the show's worldwide fame when she spent a lot of time in Italy with her mother. "When I began to see someone is making a lot of money here, I began to wish I hadn't had a buyout," she said.
RACHEL AND BRYAN'S COSY COTTAGE
In 1994 Rachel and Bryan bought a cottage in Sydney's Birchgrove, where they raised their three children. "We are attracted to its bohemian atmosphere, even though it has been gentrified since we moved here," Rachel said.
She added that the cottage was in an area close to the beach and skilled with academics and artists, creating a unique charm to it. The cottage was also reminiscent of the place where Rachel grew up in the English countryside.
The cottage is a bright, airy space with many overgrown plants in the garden. It doesn't sport the luxurious decorations often expected from actors and other famous people. Artwork covers most of the walls, and it looks like a regular middle-class vintage home.
Her daughter, Rosie owns a shop in the area called "I Am Hawker," which sells eclectic vintage pieces worldwide. Rachel felt that the pieces she sold in the shop were inspired by her's and her mother's style, which is colorful and cozy.
But many Australian natives were not pleased with Rachel settling in their home, despite her marrying an Australian. "They're very unreserved. However, they're very open and without cynicism — however, not kindly disposed to the English," Rachel said. She admitted that the lack of acceptance could be upsetting.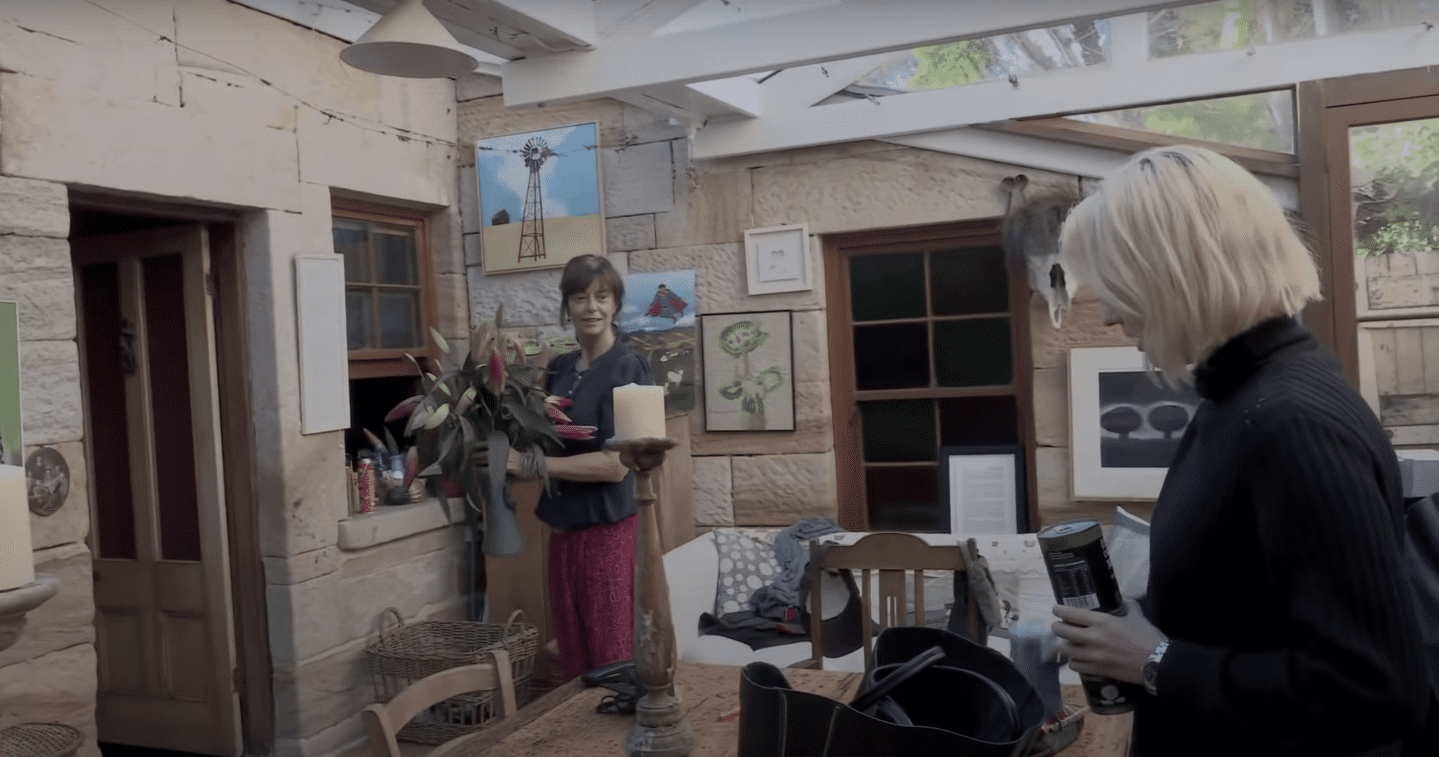 Inside Rachel Ward and Bryan Brown's cottage in Australia. | Source: Youtube/Breakfast with Rachel Ward
HOW THE AUSTRALIAN COUPLE ENJOYS THEIR MARRIAGE TODAY
In 2019, Rachel and Bryan teamed up to create the film "Palm Beach." The film was directed and co-written by Rachel and starred Bryan and their daughter Matilda Brown. Sam Neill and Richard E Grant, some of the family's friends, also participated in the film.
Although Bryan enjoyed making the film because he was with friends and loved ones, it was sometimes tricky for Rachel, who was behind the camera. "I had to apply the 'school mistress' quite a few times," she said. The film's plot followed the stories of lifelong friends who met at Sydney's Palm Beach.
Bryan also wrote a fictional crime novel entitled "Sweet Jimmy" in 2021. The novel arose from short stories that Bryan had written down and found enjoyable. Reflecting on his career, he said:
"The thing of storytelling is something that's been there, you know, it's my game for a long, long, long time."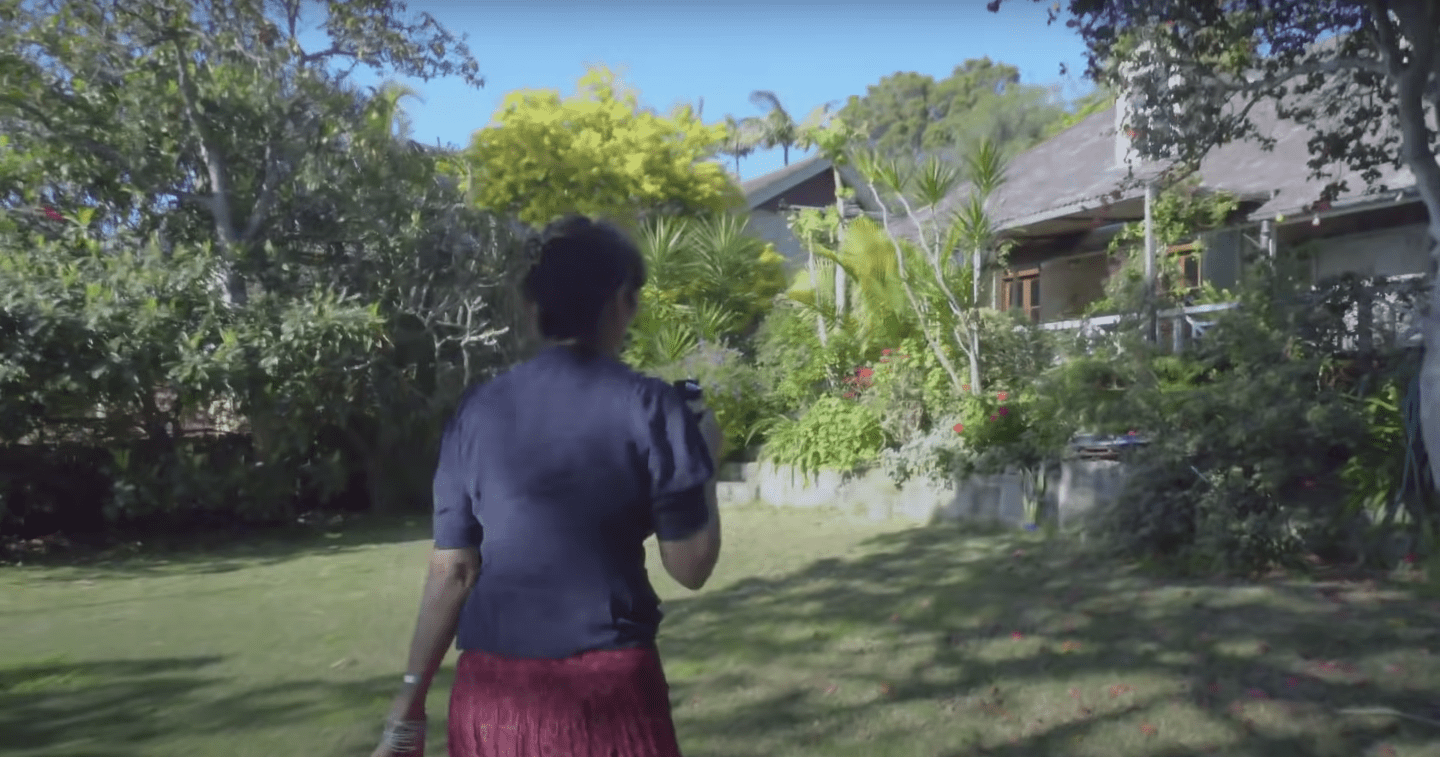 Rachel Ward and Bryan Brown's cozy cottage garden in Australia. | Source: Youtube/Breakfast with Rachel Ward
In November 2019, parts of Australia experienced raging bush fires which affected Bryan and Rachel's neighborhood. The couple planned to use the home as a venue for their daughter Matilda's wedding. They were forced to evacuate because the fire had gotten too close to their neighborhood.
Please fill in your e-mail so we can share with you our top stories!