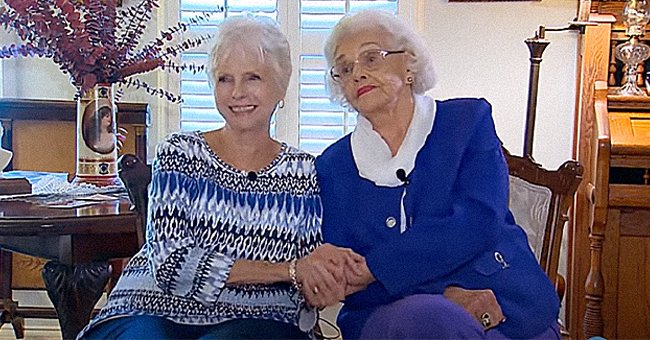 youtube.com/USA TODAY
'She Was Always My Child': 92-Year-Old Woman Adopts a 76-Year-Old as Her Own Daughter
Adoption is one of the bravest sacrifices, and irrespective of age, skin color, or tribe, everyone deserves to be loved. Two older women showed how much impact adoption could have on the parties involved in this fantastic story.
In the world today, adoption remains one of the most selfless actions. An emotional saying goes thus, "Adoption is not the call to have the perfect rosy family. It is the call to give love, patience, and mercy."
Adoption indeed is a lifelong journey. It means different things to people at different stages of life. It is not about finding individuals for families but finding families for individuals.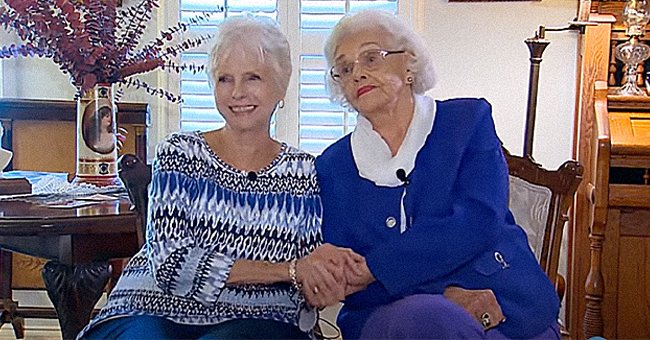 Picture of Mary Smith and Muriel Clayton | Source: Youtube/USA TODAY
Over the years, adoption has given many children, teenagers, and adults a chance at experiencing the love of a family. Love that changes negative views about life and opens their hearts to the possibility of living happily.
In 2015, a viral story proved that adoption should not be taken lightly, as it can quickly transform someone's life. The simple act of sacrifice from a 92-year-old woman put a massive smile on a 76-year-old woman's face. Find out all about the story below.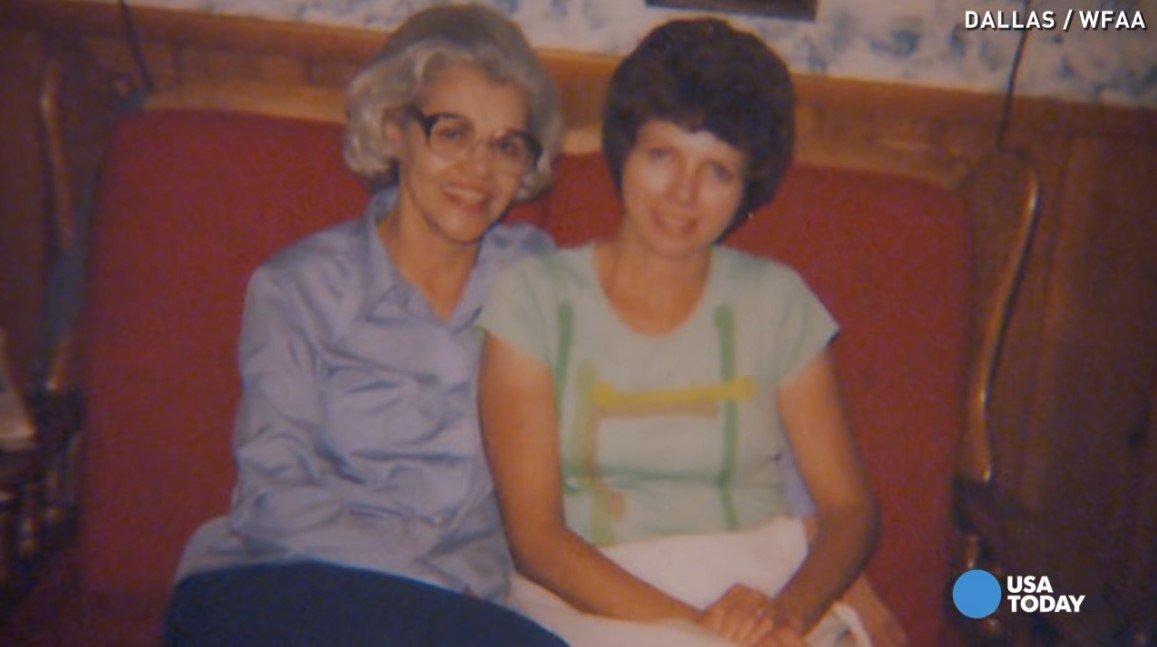 Picture of younger Mary Smith and Muriel Clayton | Source: Youtube/USA TODAY
THE SELFLESS ACT OF SACRIFICE
Mary Smith was only 11 years old when her father died of a heart attack in 1950. The young girl's mother had been in mental institutions for years, leaving her with nowhere to turn but her older newly-married cousin, Muriel Clayton.
Clayton took Smith into her home, where she eventually welcomed four daughters of her own. Although the latter stayed with other relatives for some periods, when Smith was 14, she and Clayton decided to make her stay permanently.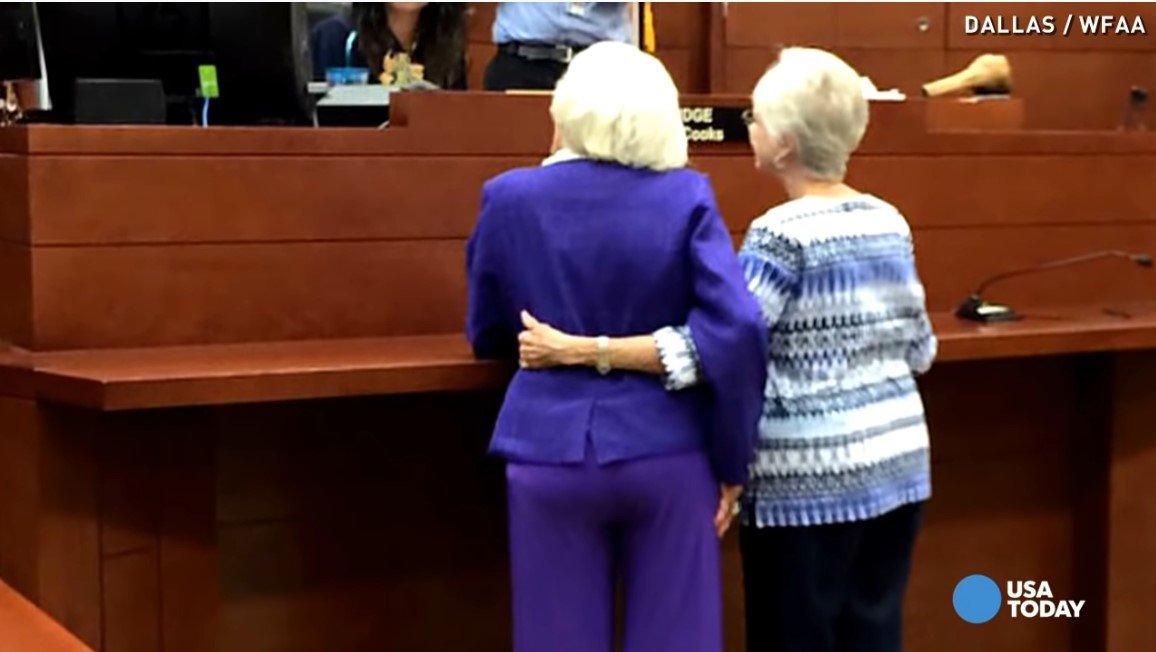 Picture of Mary Smith and Muriel Clayton at the court during the adoption process | Source: Youtube/USA TODAY
As time progressed, the older woman looked after and cared for her cousin like a mother. During an interview with Today, Clayton confessed:
"I have been her mother ever since she was 13 or 14 years old. She always fit in beautifully. She was always my child and everybody knew that. We even look quite a bit alike."
For the next 60 years, Smith became a member of the family. She and Clayton even referred to one another as mother and daughter, but the older woman wanted something more.
Clayton wanted to make Smith a part of the family legally but would not suggest the move while the latter's biological mother was still alive and being treated. Eventually, Smith's mother passed away, and it was finally time for Clayton to suggest the adoption.
A day before the 2015 Mother's Day celebration, Clayton made her wishes known to Smith.
In the older woman's words: "I said, 'I need to ask you something.' And she looked at me and probably thought, 'Oh my goodness, mother is going into a nursing home or something.' I said, 'I've thought about really adopting you for real for a long time; how do you feel about that?'"
Clayton added that Smith's face lit up immediately, and in her response, she said it was the sweetest thing she had ever heard. Smith revealed that although she had been a part of the family for 62 years, the adoption was a pleasant surprise.
She also commended Clayton's approach saying she always loves to come up with something special. So, on June 9, 2015, the women made it official. They went to a Dallas courthouse where Clayton was pronounced the legal mother of Smith. Speaking about the experience, the mother told Today:
"As I have gotten older, it's kind of like my life is a beautiful jigsaw puzzle, but there was a piece missing. And that piece was Mary."
EXCITEMENT OVER THE ADOPTION
Clayton and Smith were not the only ones positively affected by the story. Smith's daughter, Traci Horton, expressed her excitement about the development. Horton made it known that it was strange to think that her grandmother was her mother's first cousin. In her words:
"She's Granny to me, and my mom is very lucky and blessed to have been raised by her. It's an amazing story, really."
Horton also added: "Can you imagine being a young mother with two kids and taking in your 13-year-old cousin and raising her as your own, and then having two more daughters after that? Pretty incredible."
Clayton and Smith's story went viral not long after the adoption happened. The story was shared on USA TODAY's YouTube page and has garnered about 31,000 views.
This story has inspired many. It has also made people aware that anybody can be adopted, either young or old.
In a world where people without parents seek to be loved and taken care of by a mother, father, or a family member, let Clayton's sacrificial act encourage those seeking to adopt and be adopted.
Please fill in your e-mail so we can share with you our top stories!