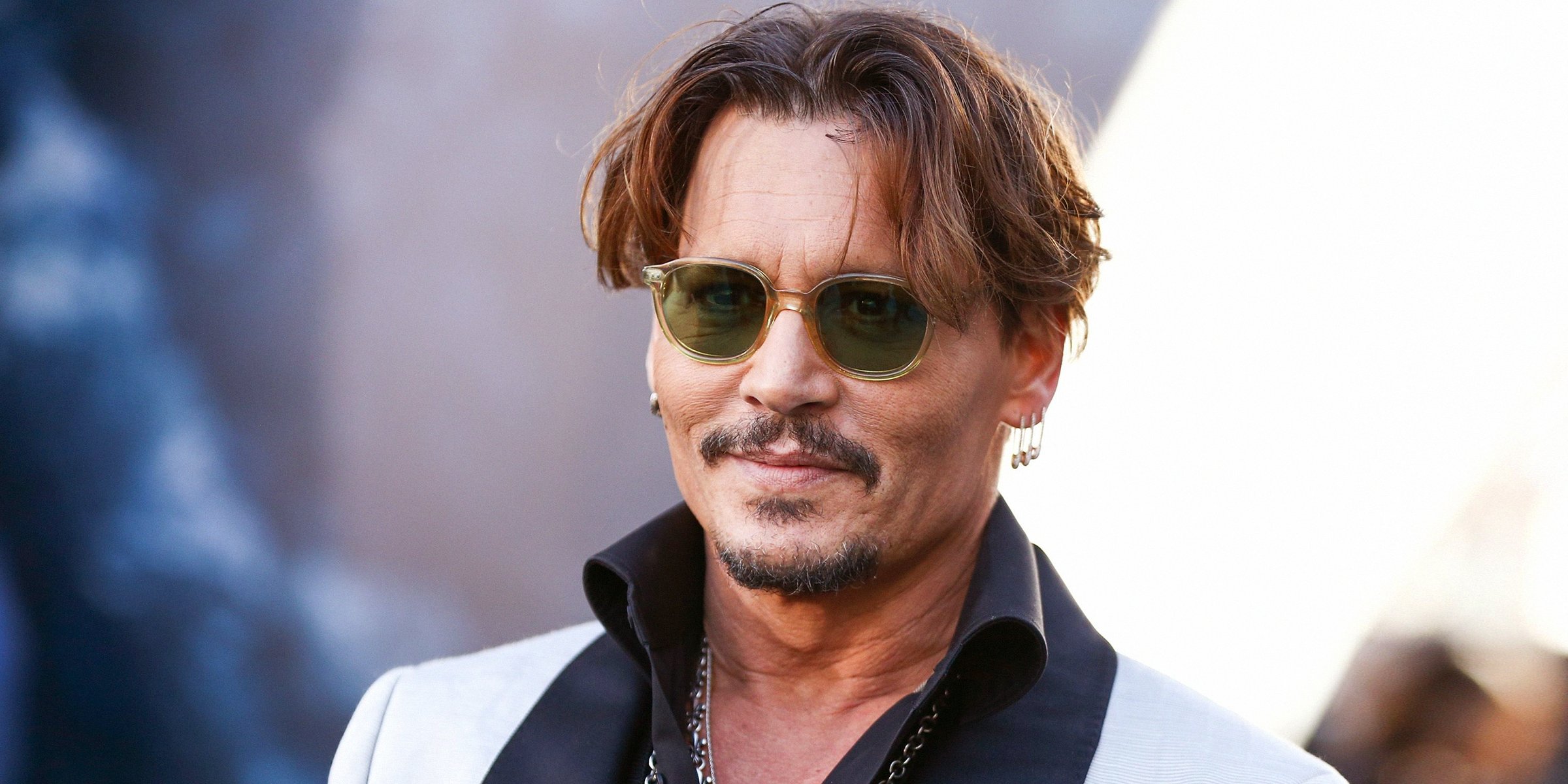 Johnny Depp | Source: Getty Images
See Johnny Depp's $19 Million Hollywood Castle Where an Intruder Once Took a Shower & Made a Drink
Johnny Depp is a wealthy man, and the number of luxury properties he owns is proof. In 2021, a surprising incident occurred in his $19 million Hollywood Hills Mansion, which led to an arrest.
Johnny Depp was born on June 9, 1963, in Owensboro, Kentucky. His parents are Betty Sue Palmer and John Depp; the latter worked as a civil engineer while the former was a homemaker and a waitress. The youngest of four children, Johnny spent his childhood days in Florida.
At 15, he dropped out of high school and started leading several music garage brands, including "The Kids." Then in 1983, he married his first wife, Lori Anne Allison, and to support himself and his wife, Johnny began working as a ballpoint pen salesman.
Johnny Depp in a publicity portrait from the television series "21 Jump Street," in 1987 | Source: Getty Images
Later, the icon would visit Los Angeles and meet up with Actor Nicholas Cage, who would encourage him to pursue acting. Johnny heeded the advice, and in 1984, he made his film debut, appearing in the horror film "A Nightmare on Elm Street."
Three years later, Johnny's career skyrocketed after he acted as Tommy Hanson, an undercover cop in the series "21 Jump Street."
Following his breakthrough, the actor began wearing expensive clothes. He explained that he got frequent questions about his outfits, and it felt like a do-or-die situation.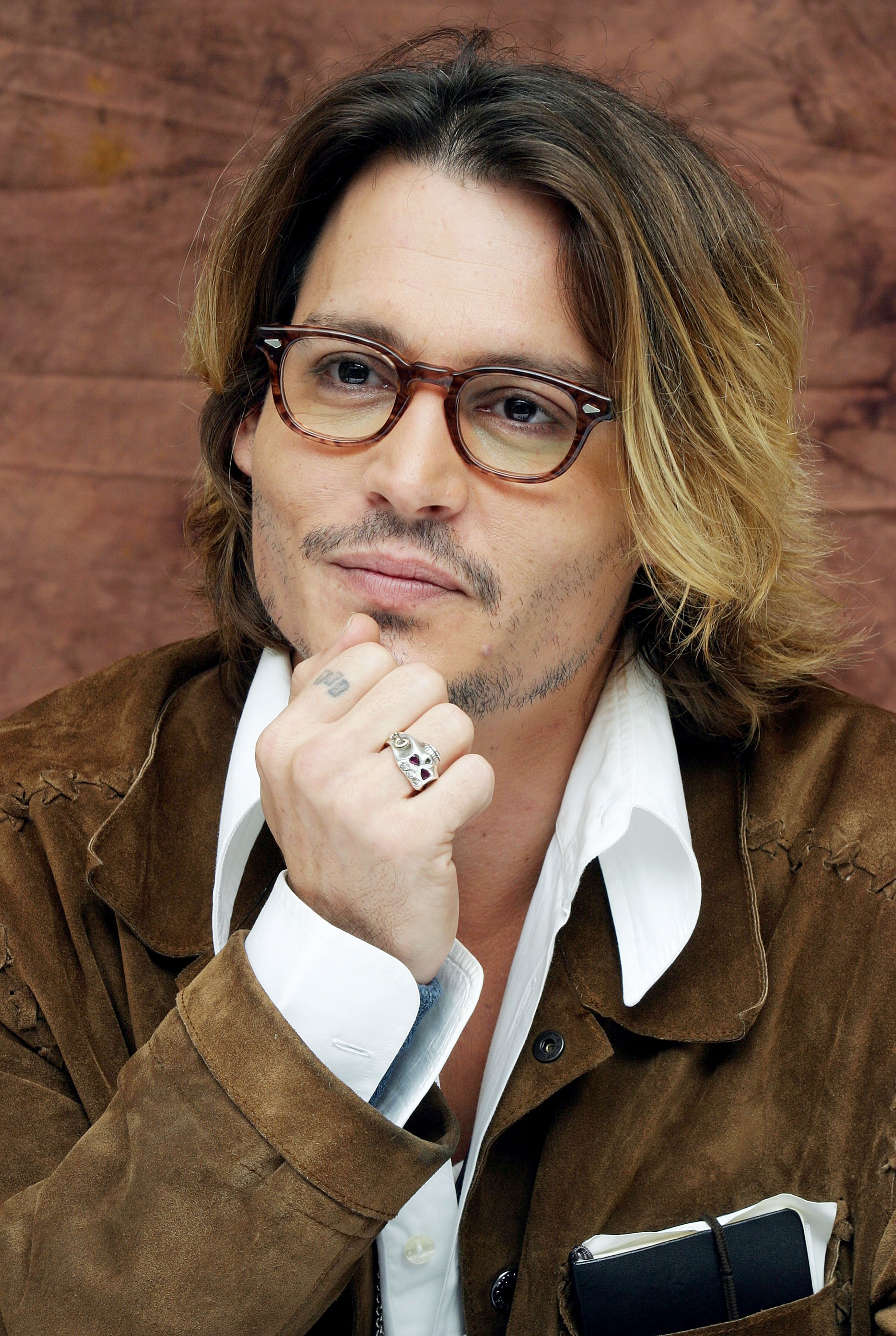 Actor Johnny Depp attends the press conference for his latest film "Once Upon a Time in Mexico" at the Regency Hotel on September 24, 2003 in New York, New York | Source: Getty Images
Indeed, stardom came at the price of his comfort, but Johnny was determined not to bow to the pressure. Despite his rising popularity, he turned down various movie roles, as he was only interested in films he wanted to do. In his words:
"I decided to do only movies I wanted to do and only play characters I wanted to play… I thought it was important to have integrity."
JOHNNY'S FIRST LUXURY PROPERTIES, INCLUDING HIS CASTLE
Johnny came from a humble background, so it would not have been unusual to purchase luxury items as soon as he amassed fame and fortune.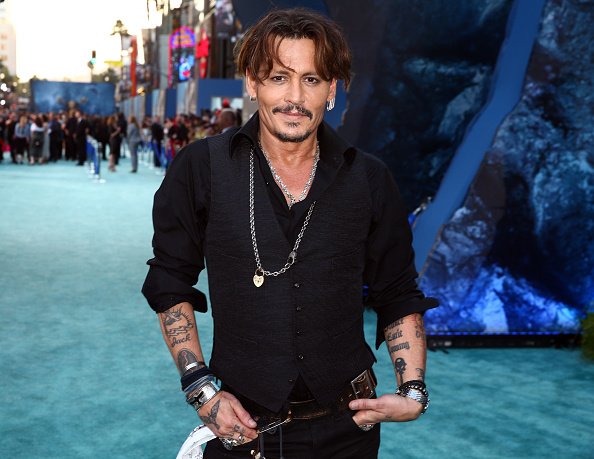 Johnny Depp at Dolby Theatre on May 18, 2017 in Hollywood, California. | Source: Getty Images
However, rather than himself, the actor's mother was the first beneficiary of his wealth. Johnny bought Palmer a house before purchasing a 1940 Harley-Davidson for himself.
Then in 1995, he bought a castle for $2.3 million from American Celebrity Lawyer Marvin Mitchelson. The court, designed and built over six years, was previously owned by Hersee Moody Carson, a former school teacher.
Unfortunately, she lost the mansion during the early years of World War II, after the city of Los Angeles purchased the house following her failure to pay taxes.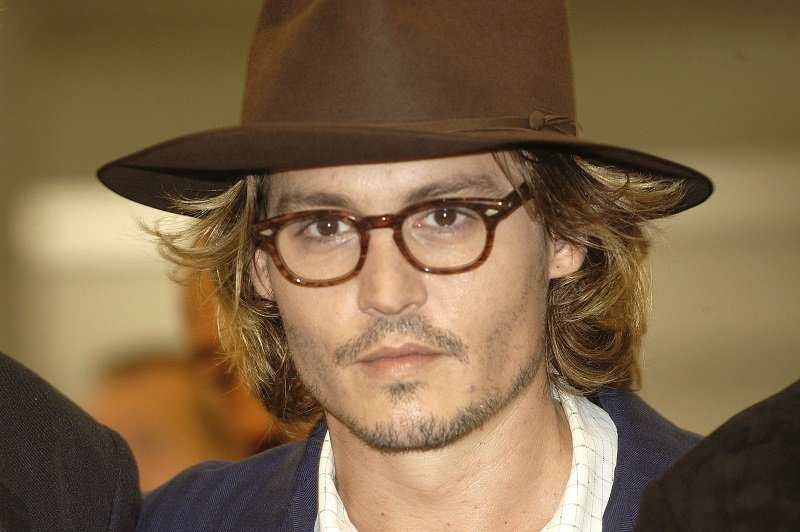 Johnny Depp on August 28, 2003 in Venice, Italy | Source: Getty Images
Eventually, the house was leased to a burlesque dancer, who turned it into a boarding house with 38 renters. Then in the 1950s, Noah Dietrich, the right-hand man of billionaire Howard Hughes, bought the castle.
It is unknown for how much he purchased the property or how long he lived there. Later in the 1970s, Motown Legend Berry Gordy owned the mansion and constantly held posh parties. Eventually, the castle would get to Michelson and Depp, who brought the property back to life.
"After Mitchelson lost the castle, it fell into disrepair. When Johnny Depp bought it, he spent quite a time renovating it, trucking in huge trees to completely hide it," Depp's neighbor Ryan recalled.
As years passed, the actor also bought five to six surrounding houses; of them, he turned into a recording studio.
INSIDE THE HOLLYWOOD HILLS HOME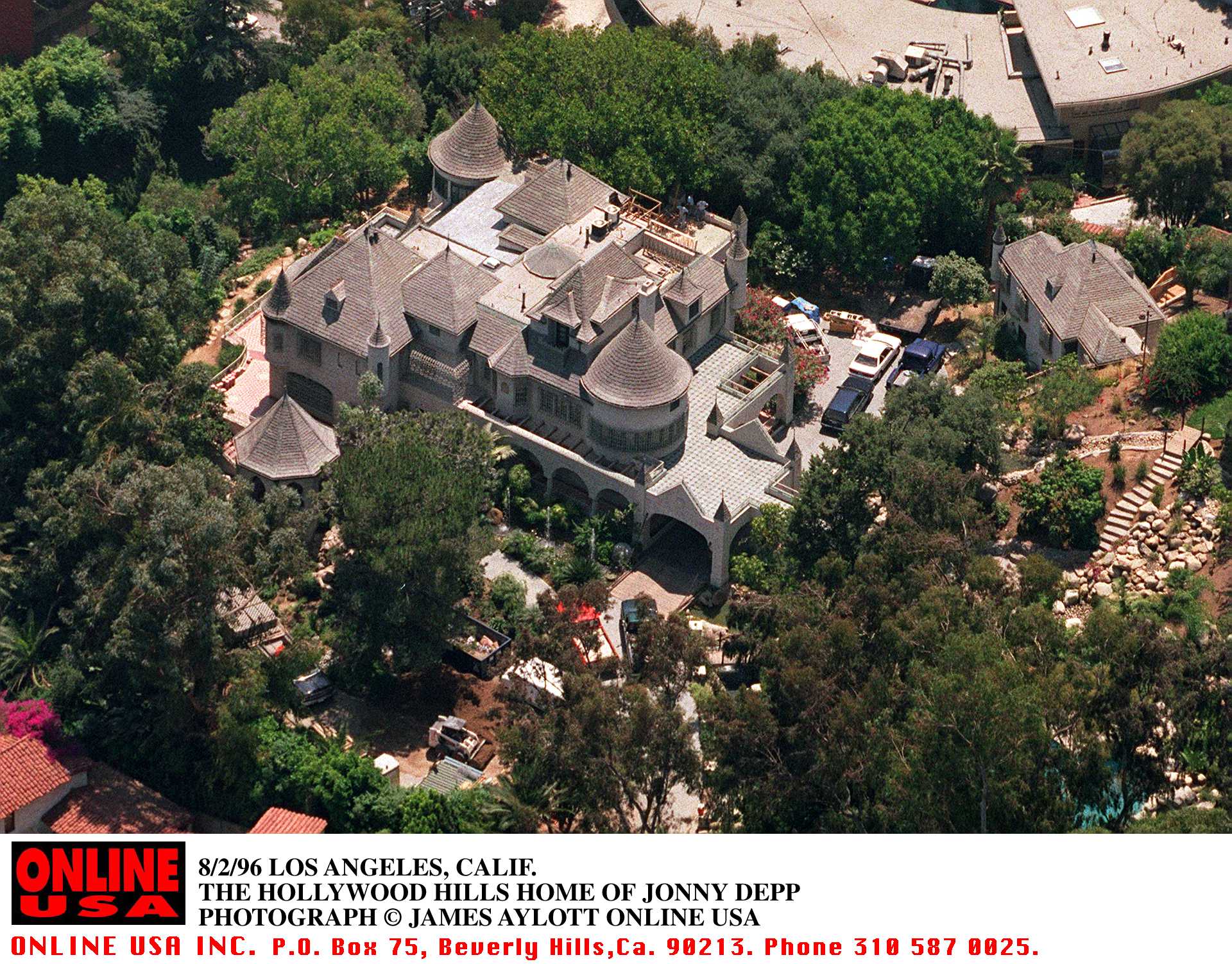 Picture of actor, Jonny Depp's Hollywood home in Los Angeles, California | Source: Getty Images
Johnny's luxury three-story, 7500-square-foot estate sits on four acres of land and boasts seven bedrooms and nine bathrooms. It is well supplied with towers, turrets, and battlements.
The castle also comprises 125 stained glass windows, hand-painted wallpapers, brown wooden doors, and an underground conveyor belt.
Picture of actor, Jonny Depp's Hollywood home in Los Angeles, California | Source: Getty Images
On the exterior, the house is surrounded by many plants to protect Johnny's privacy, making his green gate the only visible sight from the outside.
In addition, there are "cameras and no trespassing signs'' surrounding the property. The exterior also boasts a pool and enough parking space for five cars.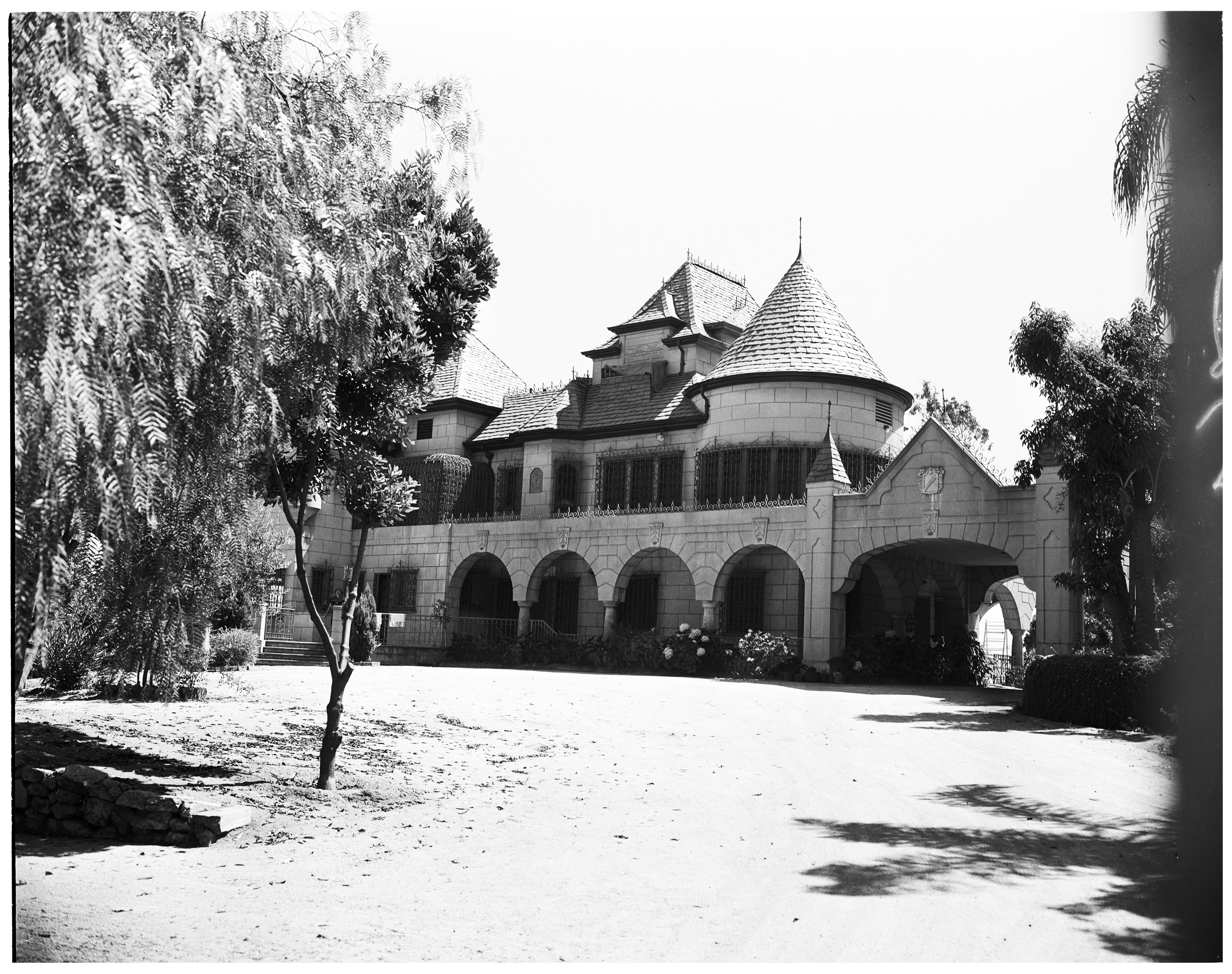 Picture of actor, Jonny Depp's Hollywood home in Los Angeles, California | Source: Getty Images
THE SURPRISING 2021 INCIDENT
Despite Johnny's efforts to keep his Hollywood Hills home hidden, somehow, an intruder found a way to get past his security system and into his mansion.
In March 2021, a neighbor called the police to the actor's residence after seeing a homeless man hanging around the neighbor's backyard near the pool.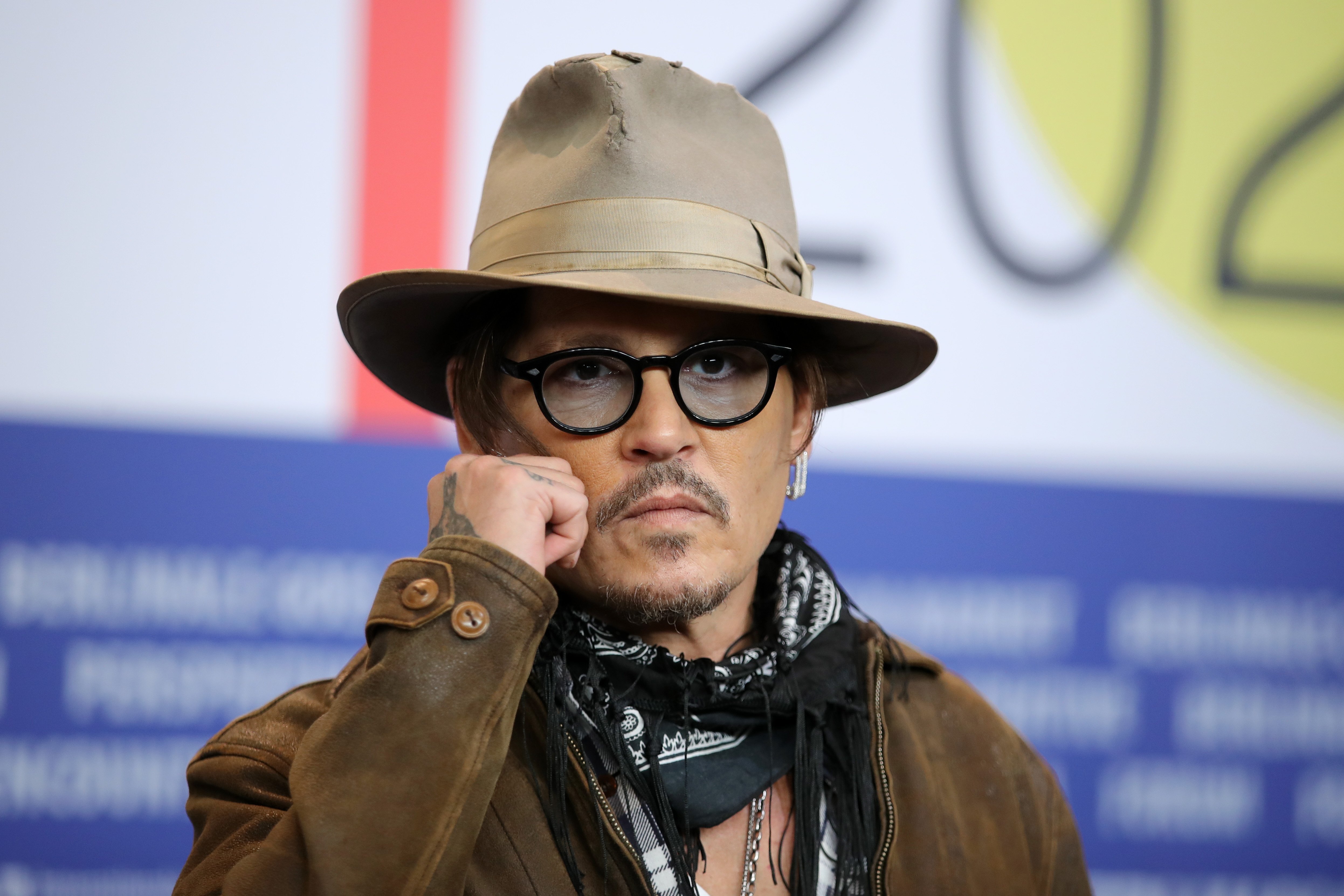 Johnny Depp is seen athe "Minamata" press conference during the 70th Berlinale International Film Festival Berlin at Grand Hyatt Hotel on February 21, 2020 in Berlin, Germany | Source: Getty Images
According to the neighbor's narration, as soon as the homeless man was confronted, he took off and went over a gate, getting closer to Johnny's property.
Not long after, the police got another call, this time from the actor's security team, alerting them that there was an intruder in Johnny's house. On arrival, the police found the man taking a bath in one of Johnny's bathrooms.
His refusal to come out forced the cops to break in and arrest him. Furthermore, the detectives discovered that the man himself drank from Johnny's alcohol stash. In addition to these findings, the homeless man was booked for vandalism after he damaged one of Johnny's doors.
On another occasion in January 2021, a female intruder was arrested at the star's home on suspicion of burglary. Apart from seeming inviting to burglars, the Hollywood Hills home is also a constant attraction to tourists and fans.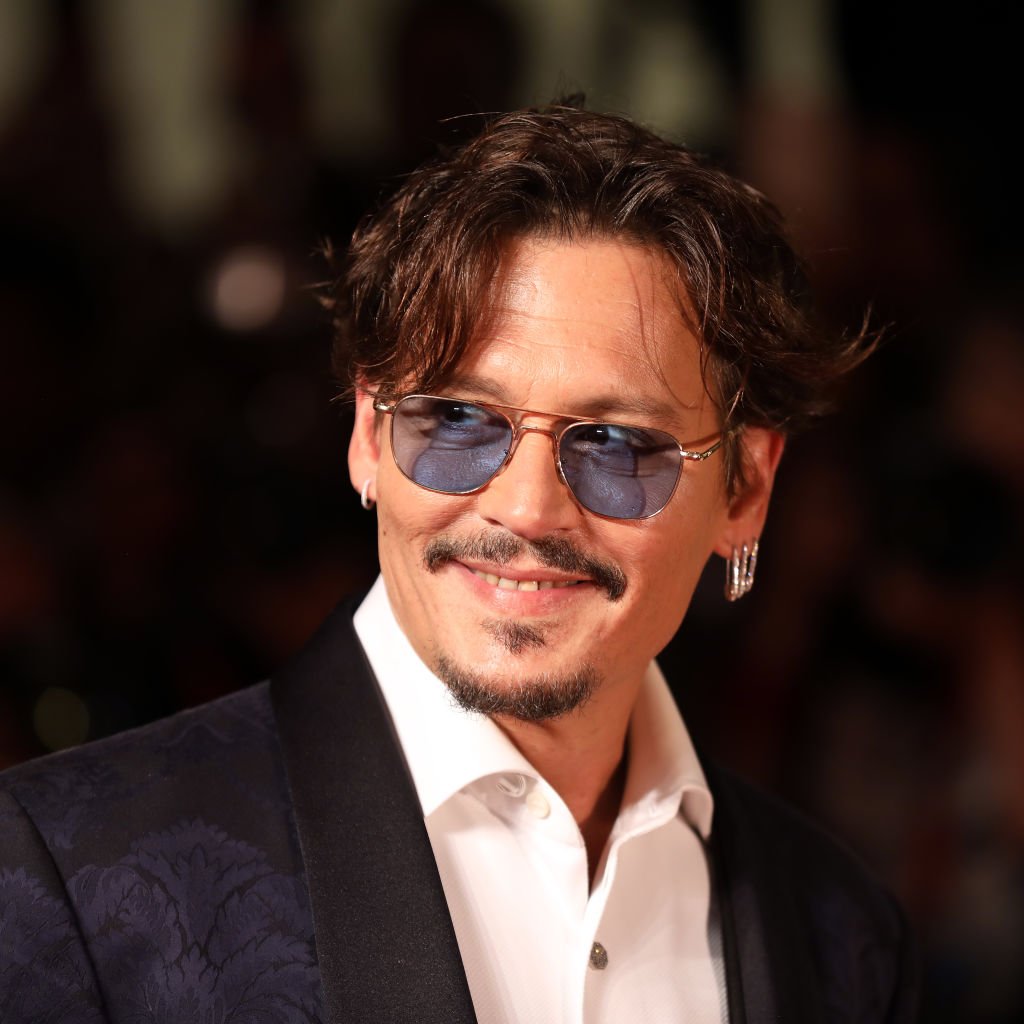 Johnny Depp on September 06, 2019 in Venice, Italy | Source: Getty Images
"We were getting these vans with open tops, and the people are talking, and cheering and yelling, and it's been annoying," Ryan, Johnny's neighbor, explained.
He also confessed that he had tried to stop them from crowding the property, noting that they were nuisances. However, his efforts were null and void.
WHAT OTHER PROPERTIES DOES JOHNNY OWN?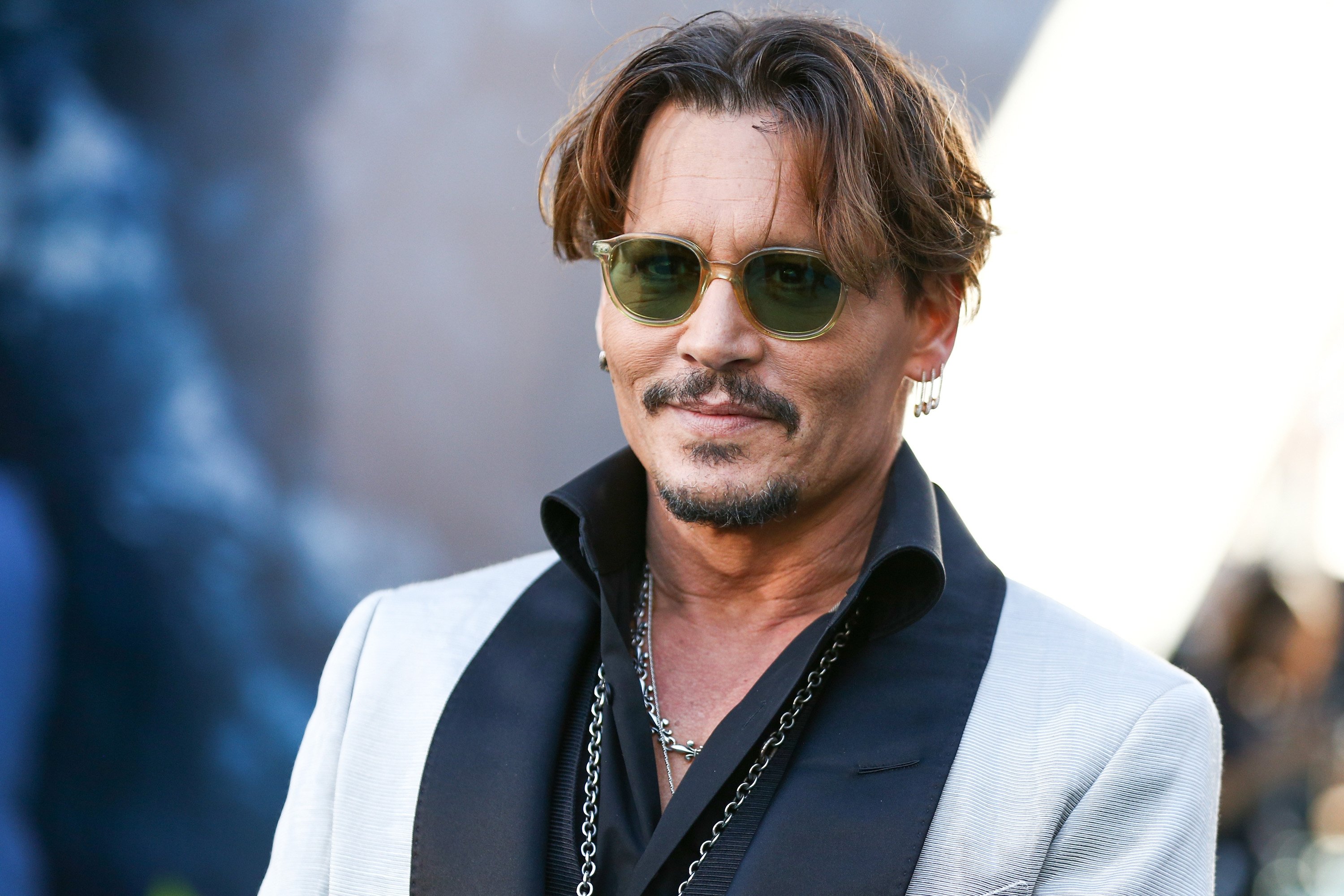 ohnny Depp attends the premiere of Disney's 'Pirates Of The Caribbean: Dead Men Tell No Tales' at Dolby Theatre on May 18, 2017 in Hollywood, California | Source: Getty Images
The Hollywood Castle is only one of Depp's multiple properties. In 1995, the musician purchased a Horse Farm in Kentucky for $950,000 and sold it for $1 million five years later. In 2005, he repurchased it for $2 million as a gift for his mother.
Depp is also a proud owner of a French Village in the Côte d'Azur area, which he purchased during a long-term relationship with Vanessa Paradis. Reports have revealed that the property has been listed for sale at $55.5 million.
In addition, the actor has to his name a private Island in the Bahamas, which he bought for $5.35 million, on which he hosted his 2015 wedding to Amber Heard. It is believed to be worth much more.
Another luxury item Depp owns is a 150-foot luxury yacht. The producer maintained the property for $350,000 monthly before selling it to JK Rowling in 2016.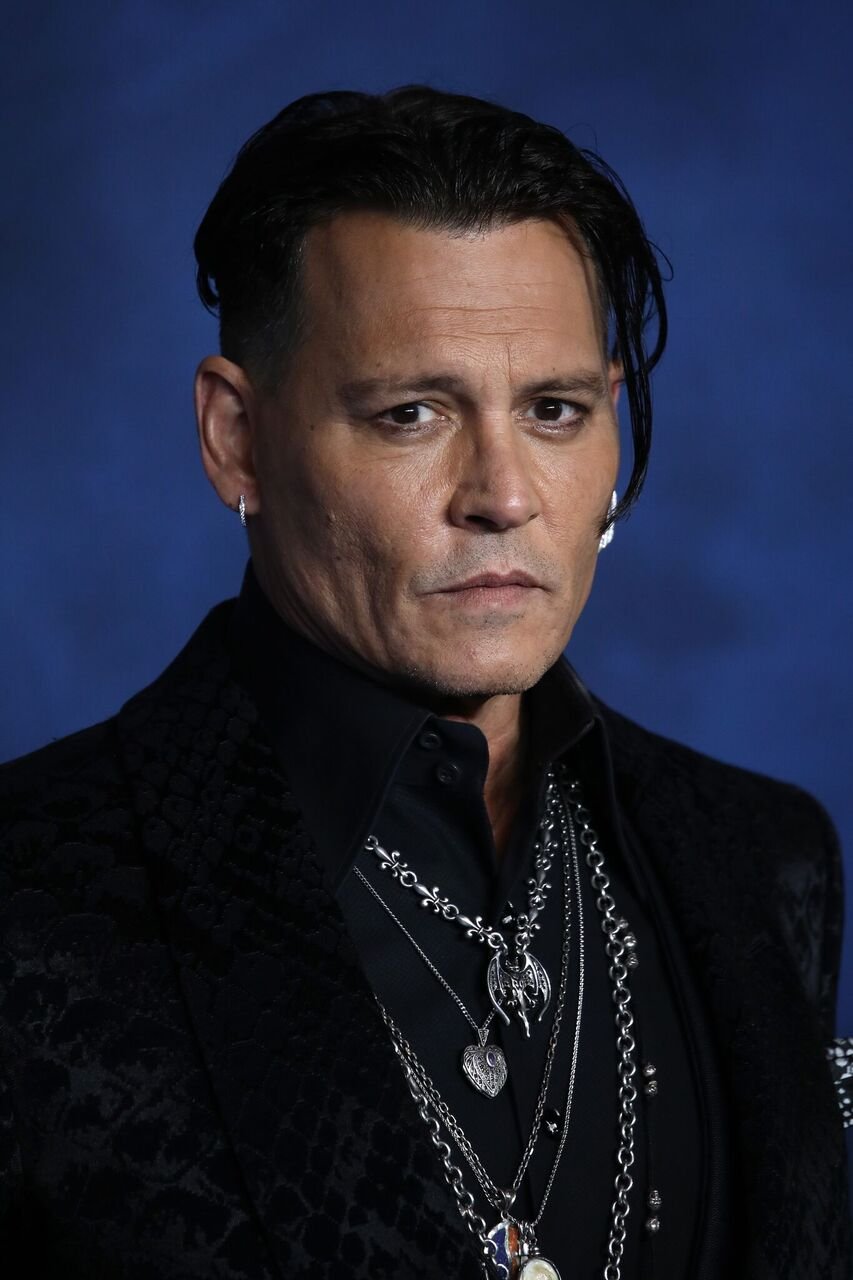 Johnny Depp attends the UK Premiere of "Fantastic Beasts: The Crimes Of Grindelwald." | Source: Getty Images
Lastly, the "Pirates of the Caribbean" star also has five Penthouses, all located in a historic Art Deco building in Los Angeles. He bought the properties in 2007 and listed them for sale as a group in 2016 for $12.78 million.
Please fill in your e-mail so we can share with you our top stories!