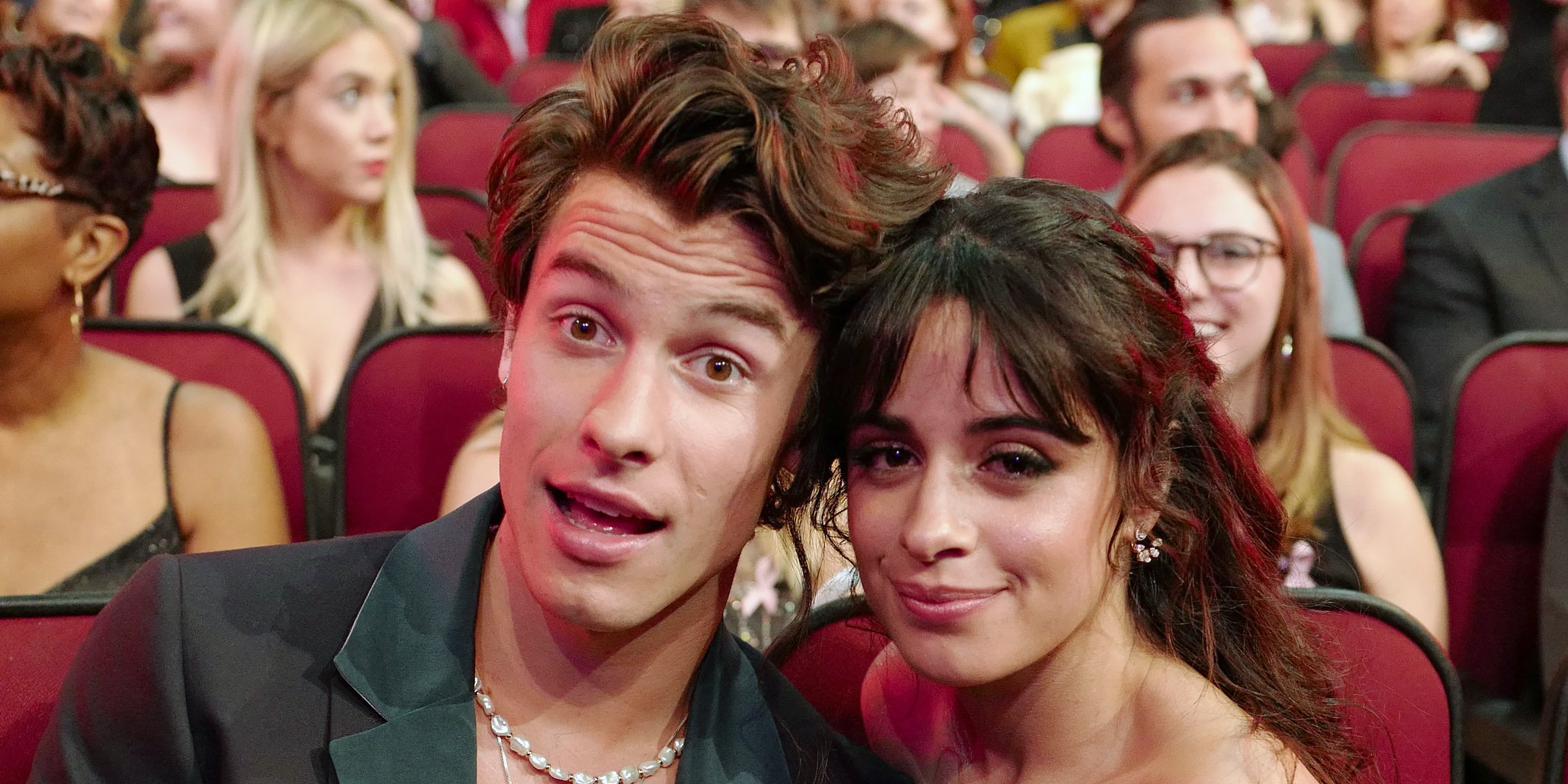 Getty Images
Why Did Shawn Mendes and Camila Cabello Break Up? Here's Everything We Know about the Couple's Split
Twenty-five-year-old Cuban music artist Camila Cabello has released many hit singles such as "Havana" and "Crying in the Club." One of her most popular songs was a collaboration with Shawn Mendes called "Señorita," but there is a much deeper story behind this steamy number.
Singer-songwriter Camila Cabello could be seen as synonymous with the word "success." Lately, she has taken it to a new level.
The singer revealed that she would be replacing Kelly Clarkson on "The Voice," alongside other iconic coaches, Gwen Stefani, Blake Shelton, and John Legend.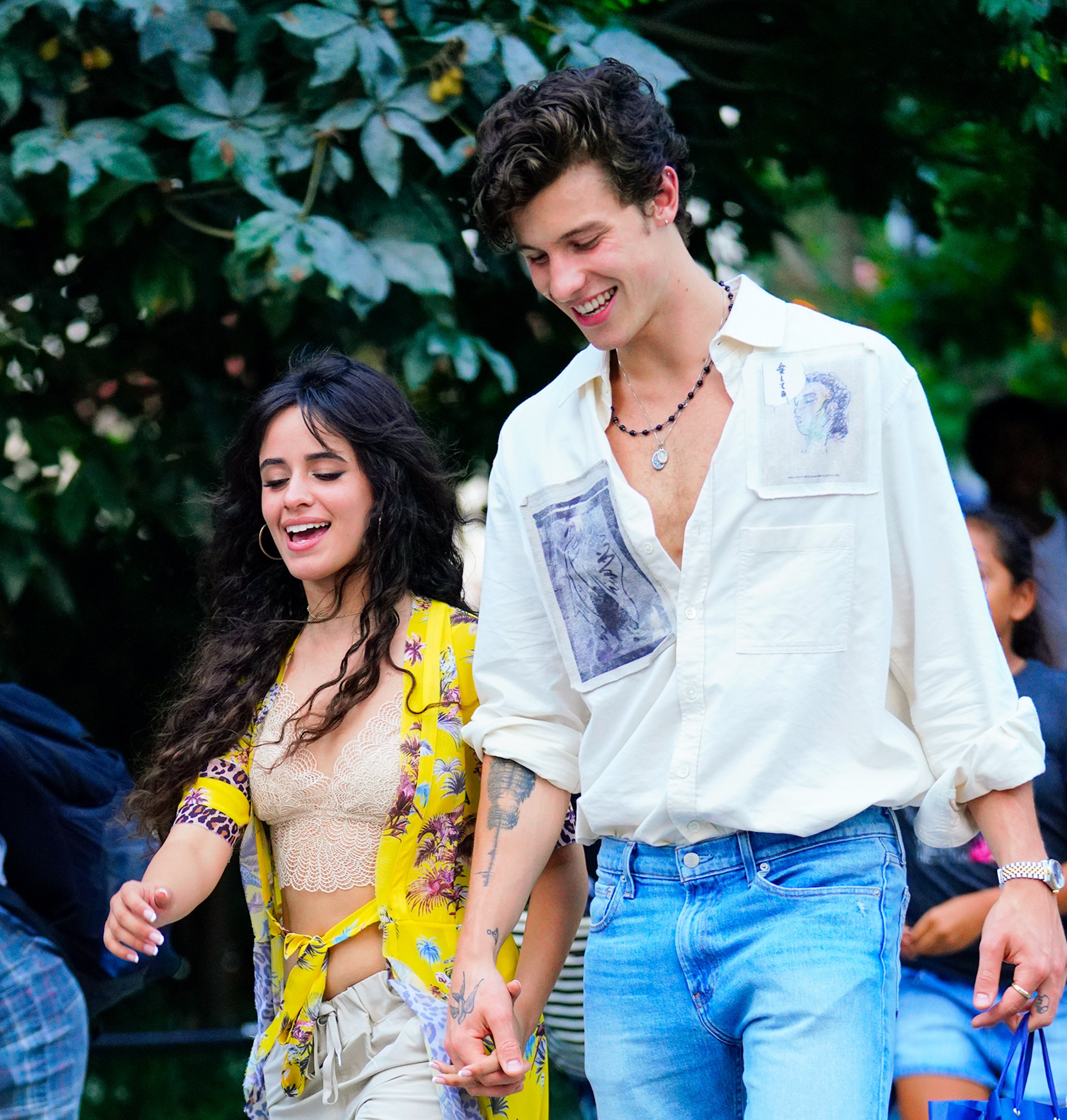 Camila Cabello and Shawn Mendes spotted on August 8, 2019 in New York. | Source: Getty Images
She originally grew to fame following her audition on "The X-Factor" in 2012." This means she has first-hand experience from beyond a coach's point of view.
Beyond her obvious achievements, however, lies someone who is simply human. She has opened up about how she explores and shares her personal struggles with her listeners in her current album, "Familia."
According to the music artist, she battles with intense anxiety, and although she has shared this with her mother and therapist, it has been scary to be so vulnerable with her fans.
One struggle that many avid followers of Cabello are aware of is her very public breakup with fellow vocalist, Shawn Mendes.
CAMILA CABELLO AND SHAWN MENDES' RELATIONSHIP TIMELINE: FROM GOOD FRIENDS TO POP MUSIC'S MOST TALKED-ABOUT COUPLE AND BACK
Cabello and Mendes began as friends. But slowly and surely, the chemistry boiled over as speculation rose amidst fans from both sides of their fences. The duo initially met in 2014 while they were both touring.
Although Cabello later said there was a spark from the beginning, it took quite a while for the relationship to evolve from platonic to romantic. The whispers began in 2015 when they co-released the song, "I Know What You Did Last Summer."
From releasing many social media posts together and about one another to sharing a clip of them singing one of Ed Sheeran's songs together, 2017 was ripe with speculation.
Then in 2019, the two released "Señorita," -- a suggestive and chemistry-ridden love song that brought in even more rumors that the two may be dating.
Finally, in September 2019, after being spotted holding hands in public, a released picture of Mendes kissing his alleged "friend," and much more, Mendes officially confirmed that they were together.
From there, the duo remained relatively hush-hush about their relationship. Sadly and to the dismay of the couples' supporters, the two announced in November 2021 that they would be going their separate ways.
WHY DID SHAWN MENDES AND CAMILA CABELLO BREAK UP? HERE'S EVERYTHING WE KNOW
Many sources have come forward claiming they know why the couple called it quits. One claimed they became too busy for one another, while another said they realized their partnership had become stagnant.
One stated that Mendes initiated the difficult conversation, leaving his then beaux distraught. Whatever it may be, Cabello has undoubtedly learned lessons from her time with her ex-boyfriend.
The 25-year-old expressed that it helped her shift her priorities and realize that one's career does not always have to be the center of their life.
Mendes has also commented on their breakup but more so with his music. The Canadian singer released "It'll Be Okay," -- a beautiful commentary on the journey of their romance.
IS CAMILA CABELLO DATING ANYONE NOW? THE SINGER HAS BEEN RECENTLY SPOTTED WITH HER CINDERELLA CO-STAR
While it appears that Cabello and Mendes are finished for good, some have their doubts about whether the romance is entirely over. One insider commented on this:
"When they met up in Miami, they had a lot to talk about. The conclusion that they came to is that they still do love each other. They just don't know what to do with that now."
They claimed that Cabello was Mendes' first love, and so even if they have no idea where their journeys will take them, Mendes feels he will never be able to find someone like her.
Contrary to this, there is evidence that the pair are at least attempting to move on since their breakup. Cabello has been said to have a possible romantic link with her "Cinderella" musical co-star Nicholas Galitzine.
Meanwhile, rumors have surrounded Mendes and his possible connection to Hitomi Mochizuki -- a social media star. Both Cabello and Mendes remain firm that they will remain friends.
It appears that it is all up in the air and only the future knows what romances are ready to blossom with these two. But no matter what fans wish, what is meant to be will eventually come to fruition.
Please fill in your e-mail so we can share with you our top stories!