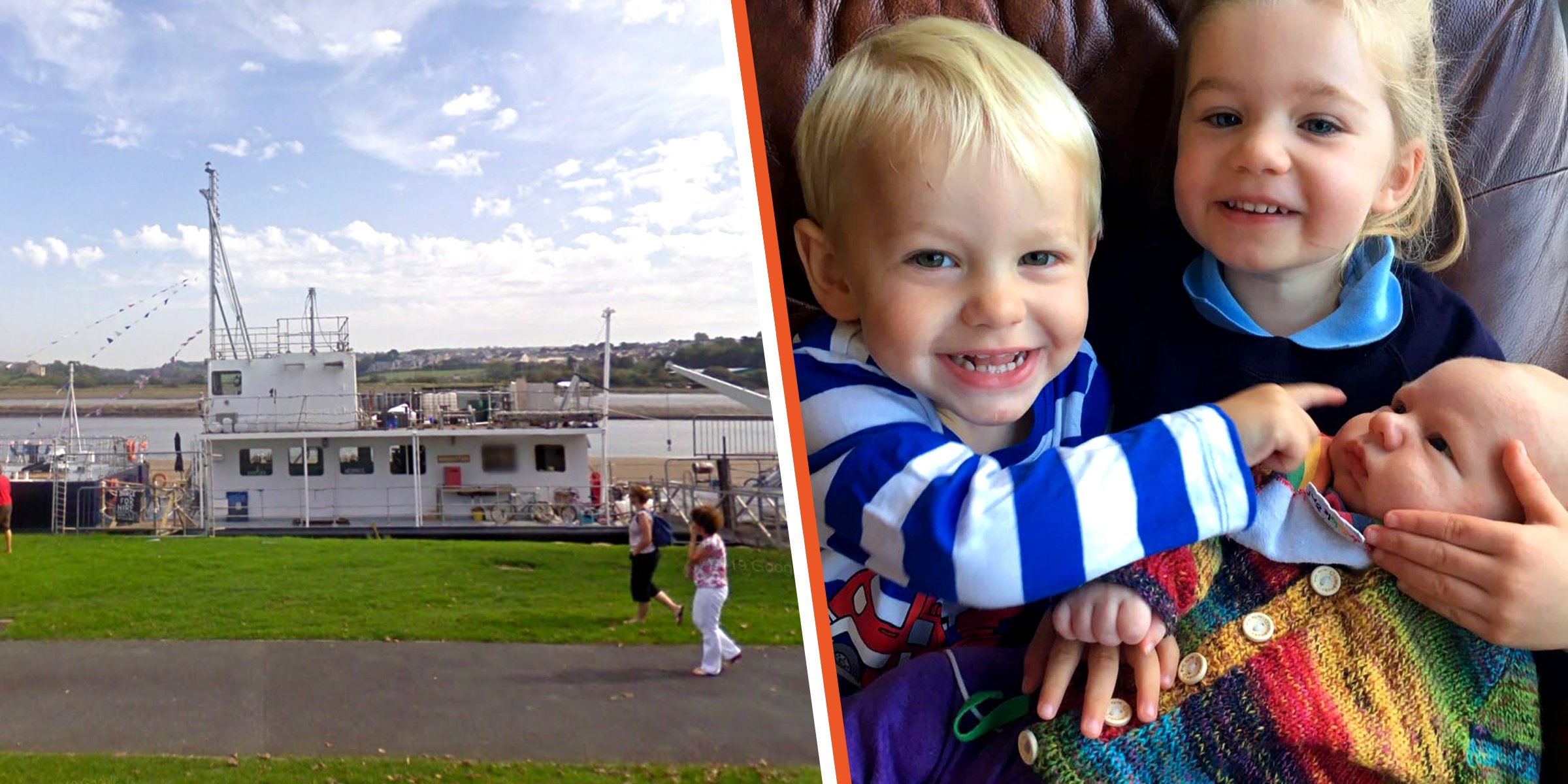 facebook.com/Steph.Bridget Google Maps
'Your Child Was Screaming the Place Down:' Owner Kicks Woman with a Crying Kid Out of His Restaurant
A mom and her child looked forward to enjoying an outing at a local restaurant. However, tensions rose when her baby's crying upset the owner, leading to a heated debate.
Parents often need to ask their children to settle down when they misbehave in public. Passersby don't always appreciate the noise, and one business owner decided to act when a family of two caused an uproar.
The mother and child had ventured to the restaurant for fries and anticipated a pleasant afternoon. However, their outing quickly turned sour and led to an online fight.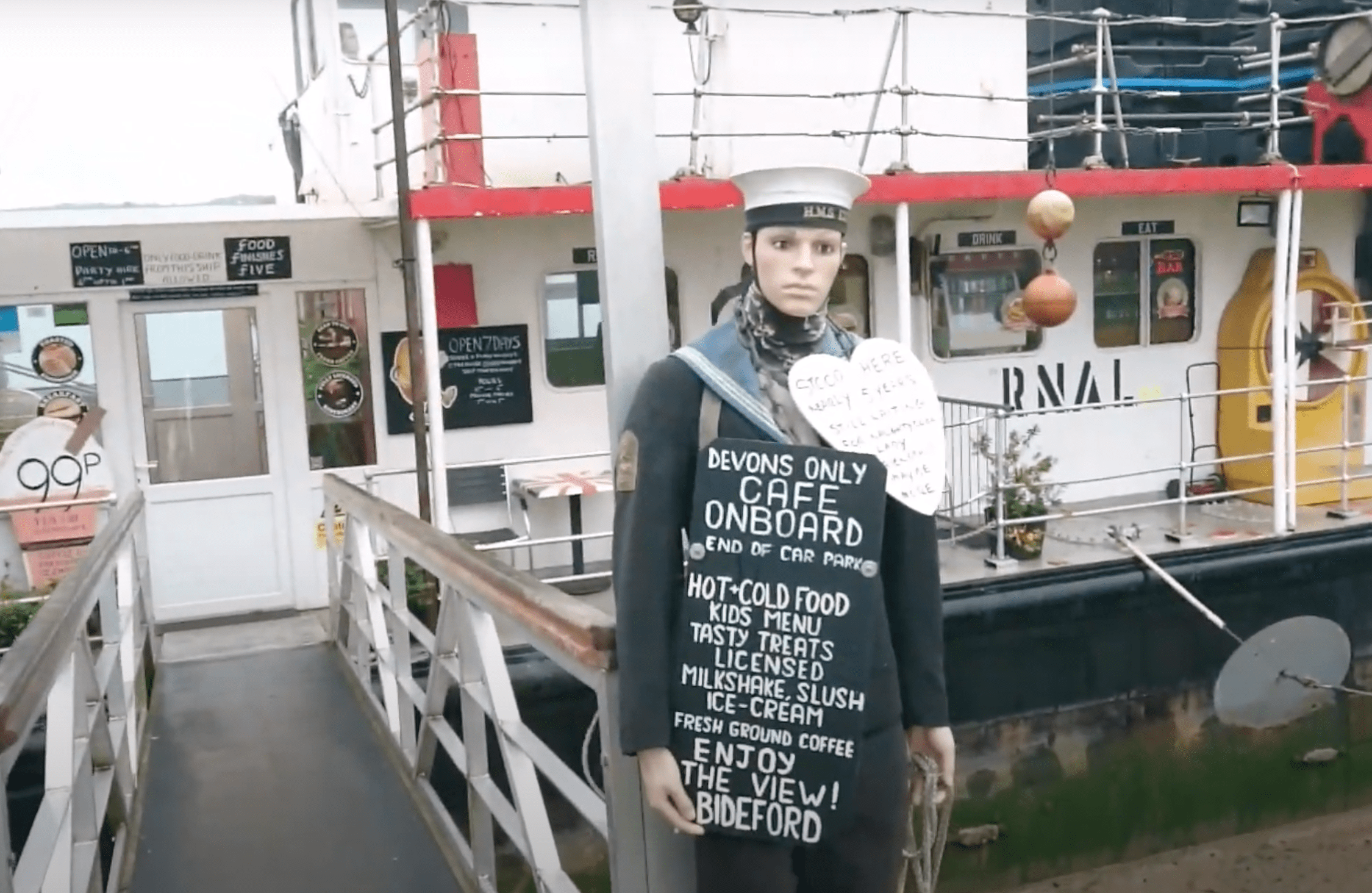 Cafe Onboard in Bideford, England. | Source: youtube.com/Living In North Devon Carl Roberts
In 2018, British mom Stephanie Shaddick took her 11-month-old baby to Cafe Onboard and placed an order for fries. The cafe was family-friendly and had a relaxed atmosphere that appealed to the mother.
She was excited to spend time with her son in the Bideford, England establishment, but when the food arrived, things went downhill. Shaddick said their fries were still hot, and her baby started to cry because he was hungry and wanted to eat them.
While they waited for the food to cool down, baby Barney's wailing grew louder, and the mom recalled that they were reprimanded within two minutes. She stated:
"The cafe owner came over to me and said, 'You're going to have to go outside. This isn't working for me. You've got to take that screaming kid out.'"
THE MOTHER SHARED HER OPINIONS ONLINE
Shaddick noted that she listened to the restaurant owner, picked up their belongings, and politely walked outside. However, she was not impressed with their abrupt dismissal and shared her opinions online.
She wrote a review on their social media pages, and her words started a heated battle. She said her experience had been humiliating and called the male owner "rude."
"I have never had an experience in a business like this before. They are meant to be family friendly, there's a sign which says so, and its next to one of the biggest parks in North Devon."
THE CAFE OWNER'S SIDE OF THE STORY
Shaddick thought her communication with Cafe Onboard was over after leaving her review, but she was wrong. Captain Robert Hunter, the owner of the converted boat restaurant, wanted to share his side of the story.
Hunter recalled their visit differently and pointed out that the baby cried for around ten minutes before he intervened. He also added that other customers had complained about the noise.
Per the owner, Shaddick was more concerned with her phone than with her child's behavior. Hunter said:
"That mom did nothing to calm her baby, like removing her baby from the pram and perhaps giving a cuddle or walking around outside in the fresh air."
THEY WERE UNDERSTANDING AND PATIENT
The cafe owner adamantly called their cafe an understanding and patient place that welcomed families. He also noted that the child went crazy because a long queue had formed, which upset him.
Hunter believed he had no other option but to ask them to go outside. He added:
"It's not my job to tell this mother -- who was totally addicted to her mobile -- how to treat her baby. I did have to think of the customers who were coming in."
Per the owner, he also informed the mother about a family room nearby with comfortable chairs and a place where she could tend to her child privately.
THE MOTHER SAID THE OWNER'S COMMENTS WERE UNFAIR
Shaddick denies paying more attention to her phone and stated she tried to soothe her infant. She called Hunter's comments "unfair" and believed the Captain would not have challenged her had she been with her partner.
She also justified her review and shared that she only left a comment to encourage the owner to be more understanding in the future. She expressed: "Kids cry sometimes. It just happens. You can't control babies."
THE OWNER PUT UP NEW SIGNS
After the incident, Hunter acted against the "generation of mobile-addicted women" and placed two new signs at the entrance of his cafe. The first one read: "Look after children. Moms be moms. Please not moms on mobiles. We are not childminders."
"We do not accept babies left screaming in prams. Child services may be called if the parent does nothing to calm."
The owner was serious about contacting child services and noted he would not tolerate parents who were not focused on their kids. He said: "If I see that happening again. I won't stand for it."
THE EFFECTS OF THE MOTHER'S REVIEW
Shaddick noted that Hunter removed all of the negative reviews from his Facebook page, and she purported that she was not the only parent to complain.
On the other hand, the owner revealed that the mother's review of their cafe spread across the country and increased their business. He shared:
"There have been loads of people who have come down here to see what a terrible captain I am ... We're doing OK. We've had loads of children today."
Should business owners be allowed to ask families to leave their establishments?
Business owners only want what's best for their establishments, which means they often have to step on toes to ensure that rules are adhered to. However, how they speak with customers is essential. If families disrupt their restaurants, they must communicate kindly and avoid any possible disrespect.
Do customers have a responsibility to report unpleasant restaurant experiences?
When patrons have a terrible experience, they can share reviews online but must always be tactful because their comments will affect someone else's livelihood. No matter how unpleasant an experience was, customers must report fairly and considerately.
Hunter and Shaddick recalled the incident at Cafe Onboard differently. Both felt the other was to blame, but regardless of their feelings, the ordeal could have been diffused if they had displayed more kindness. Which side of the story do you believe?
Click here for another story about a woman who was kicked out of a restaurant. The pregnant mother was denied access because her attire did not meet their policies.
Please fill in your e-mail so we can share with you our top stories!