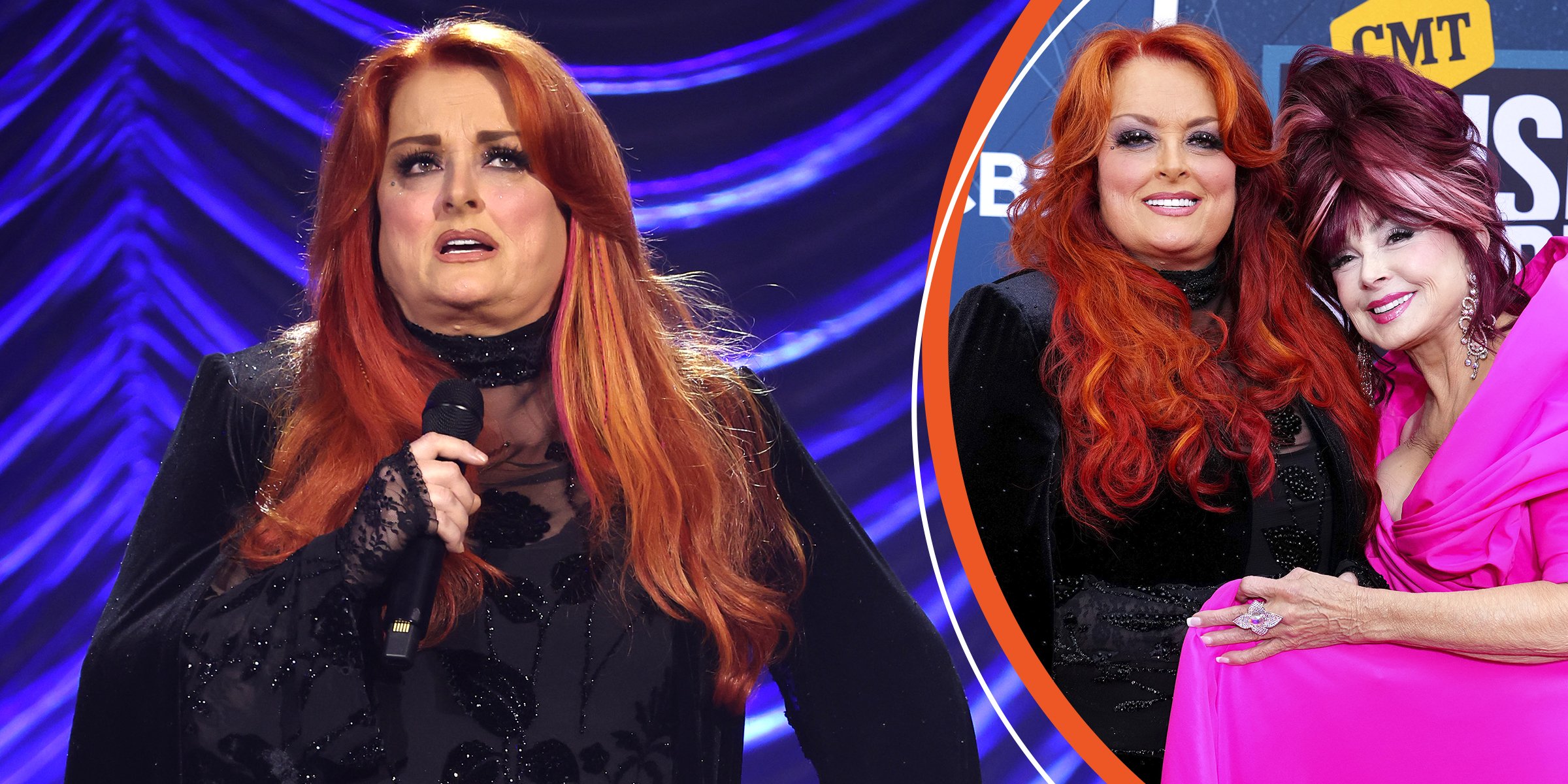 Getty Images
Wynonna Judd Feels 'Helpless' after Mom's Death Yet Vows to Do 'Next Right Thing' for Her Family & Herself
Country icon Naomi Judd's death dealt a blow to her loved ones and millions of fans. Following her tragic passing, Naomi's family is prepared to move on with positivity.
During her lifetime, Naomi Judd wielded a sterling music career alongside her daughter and music partner, Wynonna Judd. The duo formed "The Judds" and had a fine run in the Country music world.
However, a day before her Country Music Hall of Fame induction, Naomi shockingly passed on. Fans were stunned beyond words as to how the music star had died before her ultimate honor.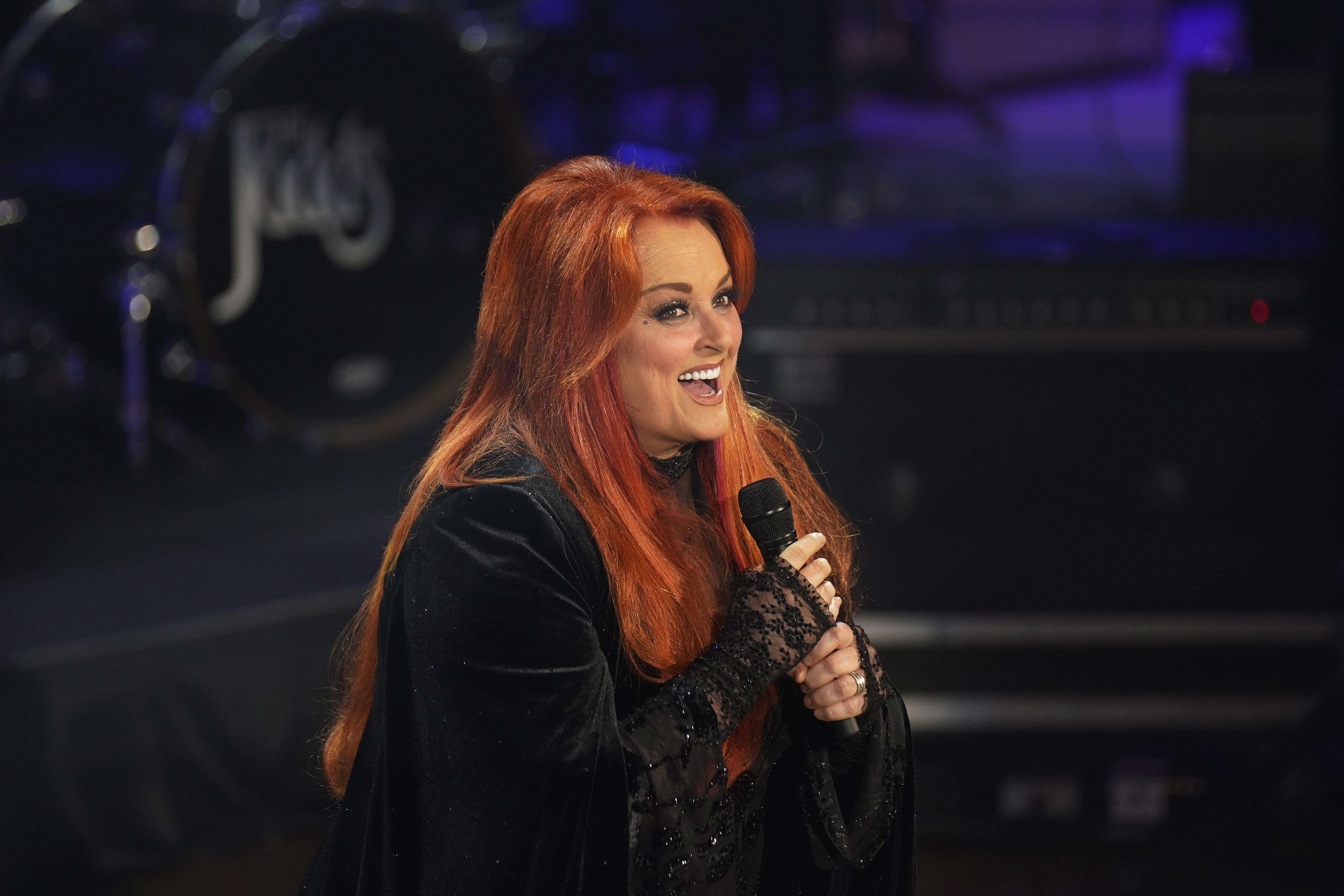 Wynonna Judd performs onstage during Naomi Judd: 'A River Of Time' Celebration at Ryman Auditorium on May 15, 2022 in Nashville, Tennessee. | Source: Getty Images
Her daughters and fellow stars, Ashley and Wynonna Judd, penned a statement addressing the painful death to the public. The duo shared that their beloved mom passed on in the clutches of a "mental illness."
The Judds did not release further details during the address as they requested privacy while the family mourned their loss. Weeks later, Ashley sat in an interview with People, sharing more information about her mom's death.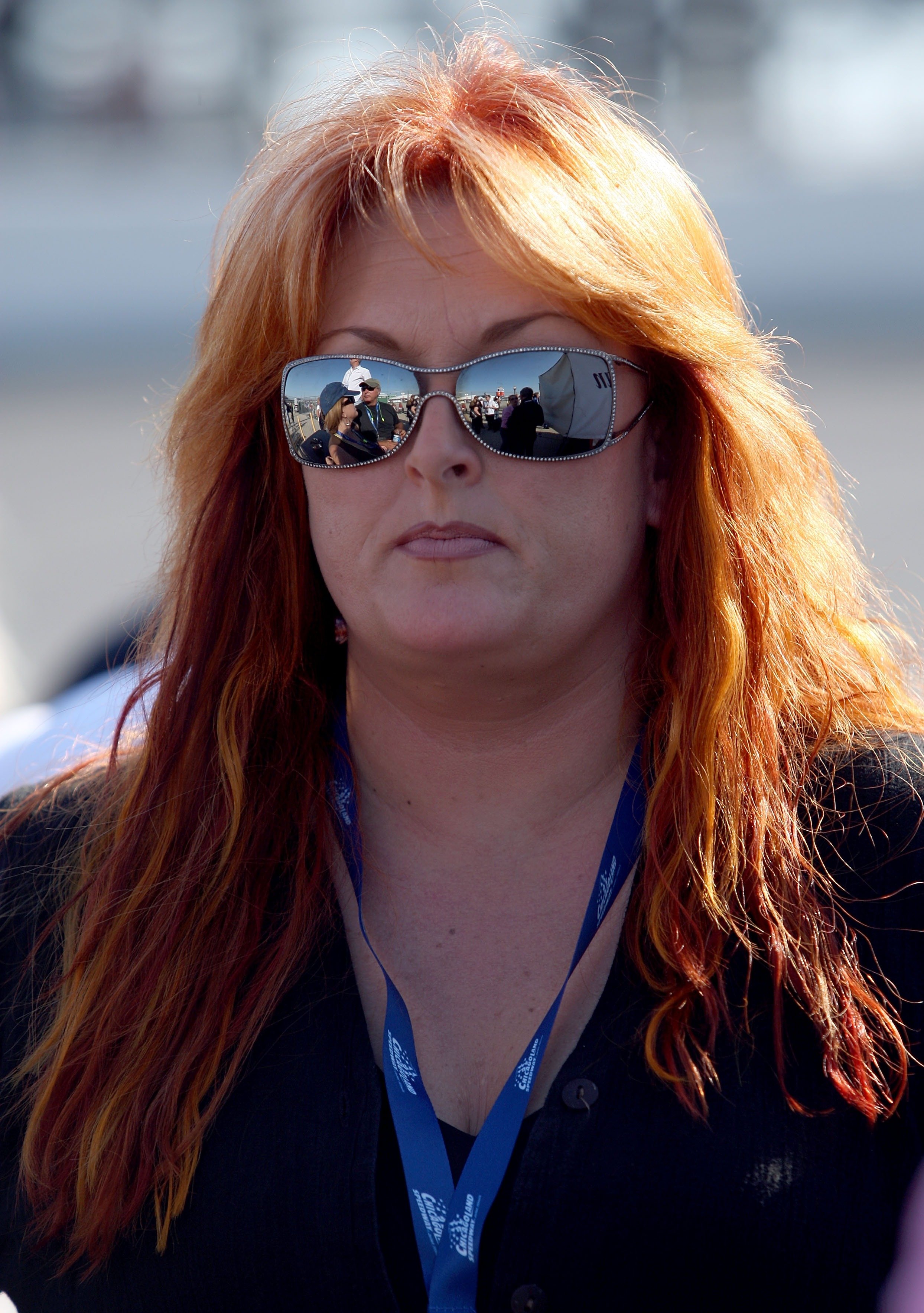 Wynonna Judd during the PEAK Antifreeze Indy 300 on September 9, 2007, in Joliet, Illinois. | Source: Getty Images
In what could be considered a complicated situation, Ashley painfully revealed that the Grammy-winner died by "using a weapon." She explained that the uncomfortable detail had to be shared before it was revealed by someone else.
During the CMT's "Naomi Judd: A River of Time Special," her spouse, Larry Strickland, joined Wynonna and Ashley on stage to reminisce on what she stood for. Strickland, also a singer, gushed about Naomi's hospitality and warm nature towards strangers.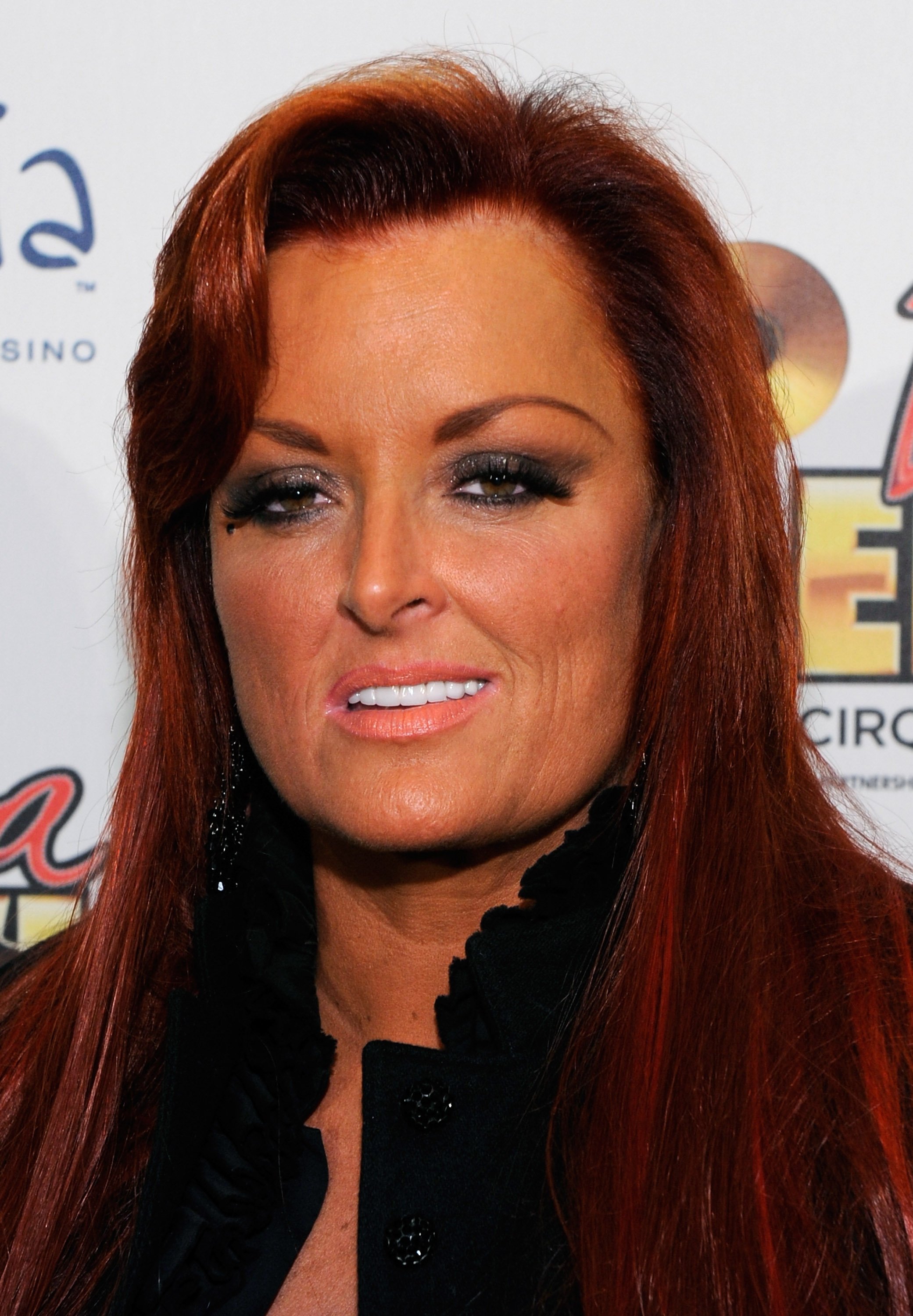 Wynonna Judd at the world premiere of Cirque du Soleil's "Viva ELVIS" production on February 19, 2010, in Las Vegas, Nevada. | Source: Getty Images
Wynonna, Ashley, and Strickland sought strength from each other as they bade farewell to the revered singer. According to Ashley, Naomi's youngest daughter, their mom chose how she wanted to be honored.
Naomi chose to be celebrated at country music's Mother Church, with the music wholesomely reminiscent of gospel sounds.
The lineup of singers included Dan Scott, who was Naomi's pastor at Christ Church Nashville, the Oak Ridge Boys, and The Issacs.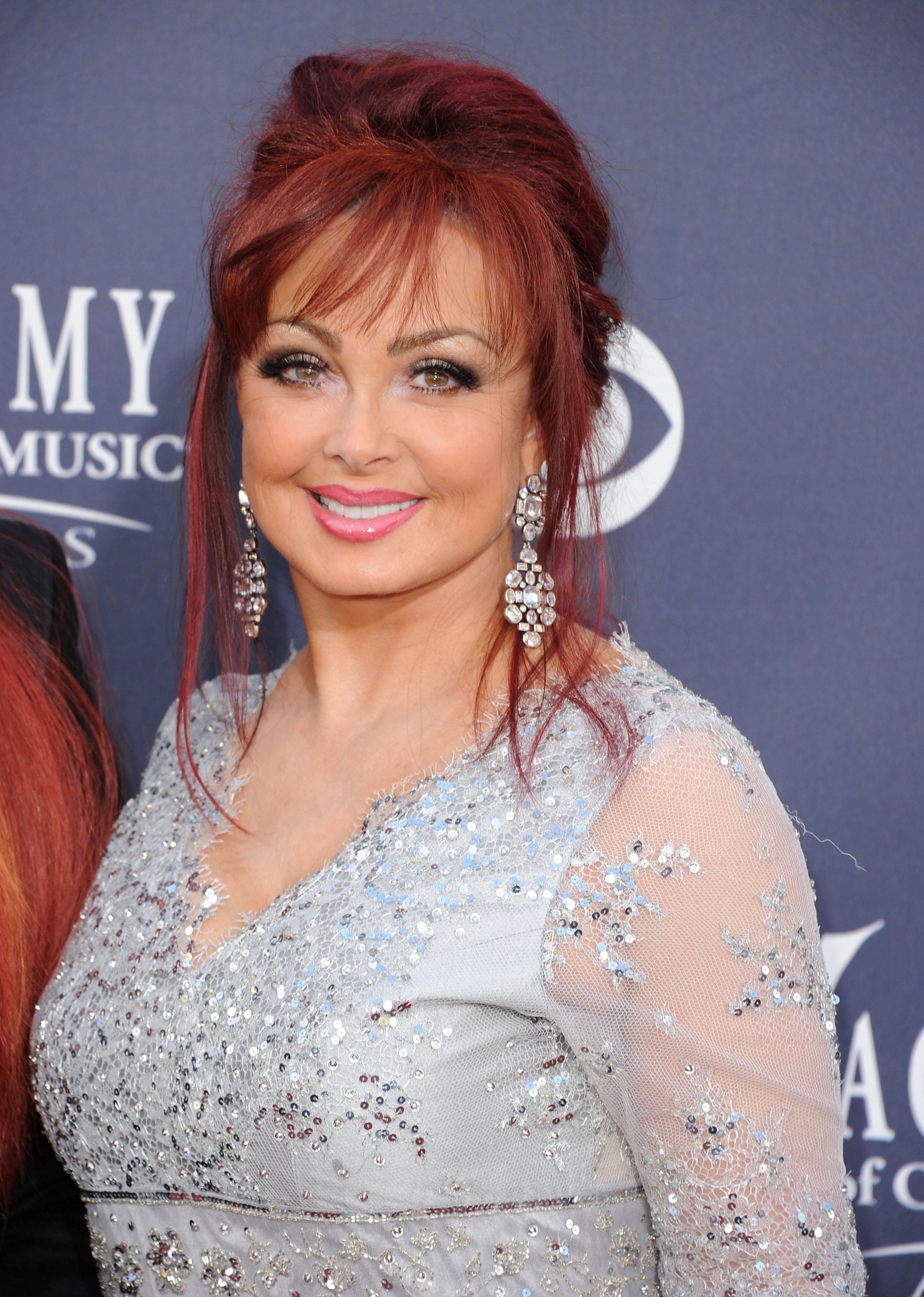 Naomi Judd at the 2011 Academy of Country Music Awards at MGM Grand Garden Arena on April 3, 2011 in Las Vegas, NV. | Source: Getty Images
More singers at the occasion included Vince Gill, who performed Stanley Brothers' "Drifting Too Far From The Shore."
Strickland joined the Imperials to sing "Sweet Sweet Spirit," while Brandi Carlile sang the closing tune, "Love Can Build A Bridge."
Some guests came from far away and outside the country music field. Such guests included U2 star Bono, pale anthropologist Dr. Tim White, and head of Human Genome Project Dr. Francus S. Collins.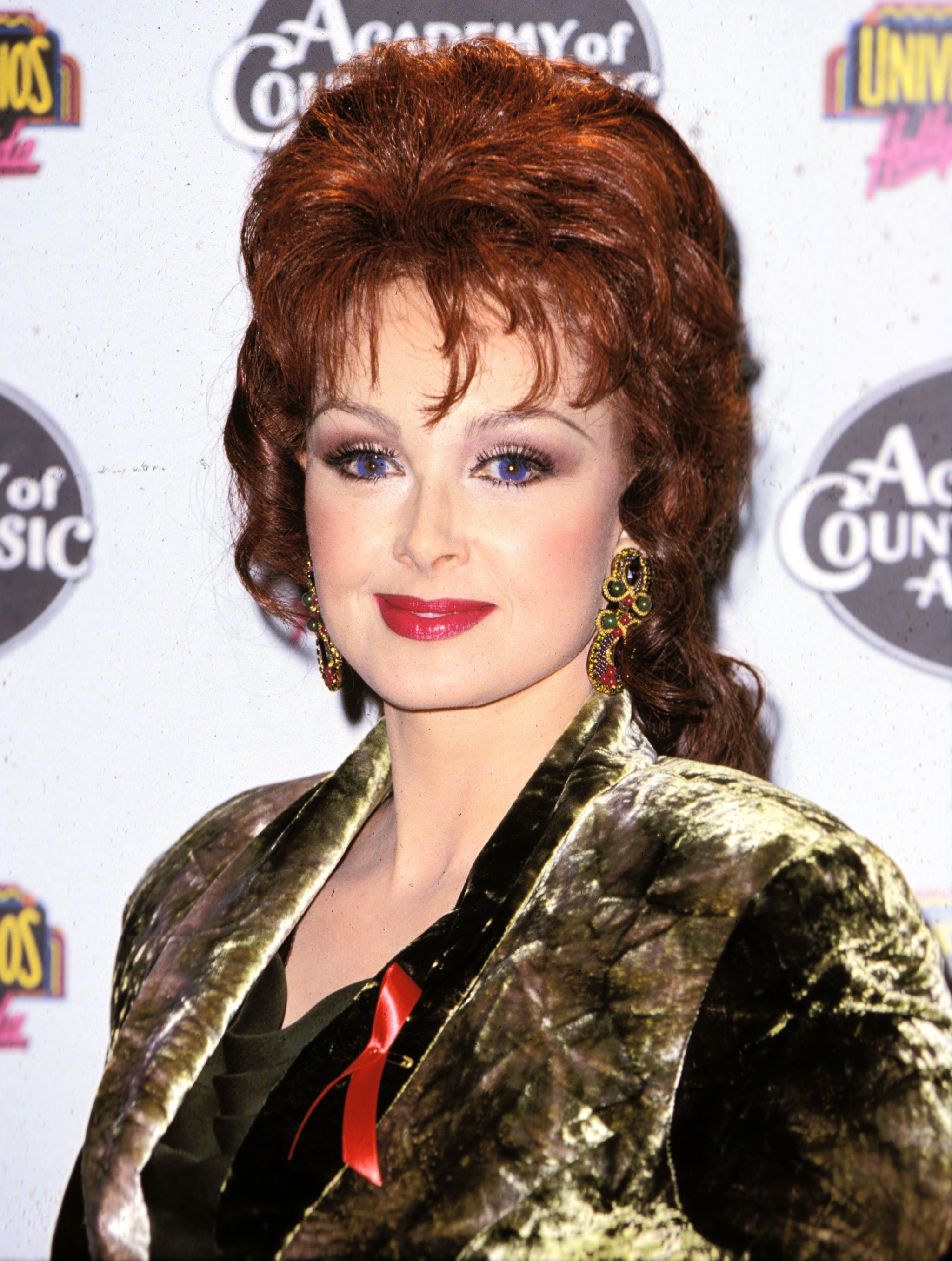 Naomi Judd during 29th Annual Academy of Country Music Awards at Universal Amphitheatre in Universal City, California, United States. | Source: Getty Images
Naomi's brother, Mark Judd, read out her eulogy before Ashley took the stage. During her moving speech, the actress informed well-wishers:
"She had it all written down, and so she took the guesswork out of it for us, which we thank her for."
WYNONNA IS STILL GRIEVING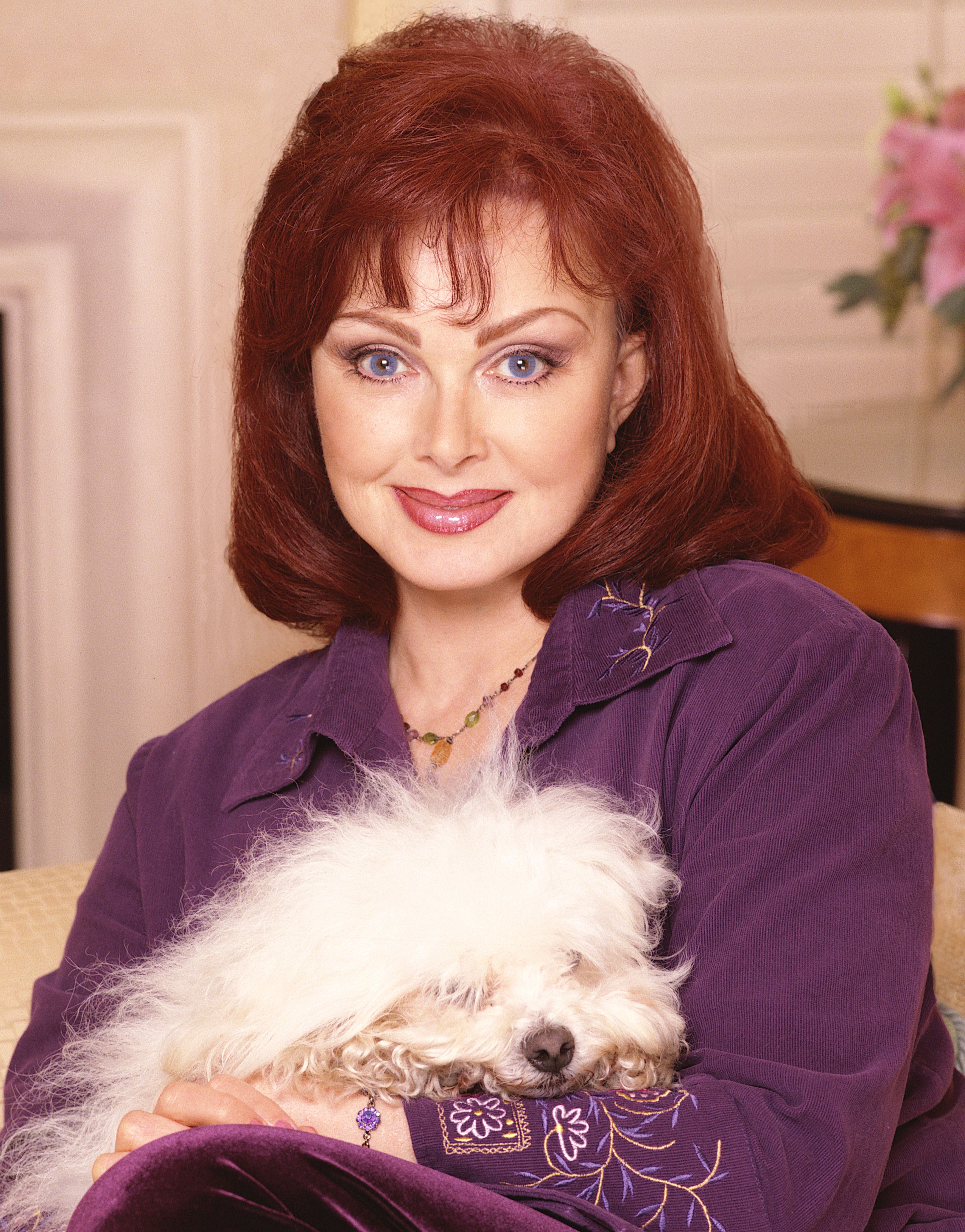 Naomi Judd poses for a portrait in 2005 in Los Angeles, California. | Source: Getty Images
It's been one month since Naomi's heartbreaking passing, and her music star daughter is gradually coming to terms with the realization. Wynonna and her mom did not have a great mother-daughter relationship growing up.
Naomi welcomed her first child when she was 18 and had a lot of learning to do on her journey through motherhood and deciding on her career. For most of their lives together, their relationship was strained.
In a 2016 interview where she discussed her depression, Naomi stated that she kept telling Wynonna she would have done better if she knew better. Naomi noted that when she had Wynonna, it was the both of them against the world.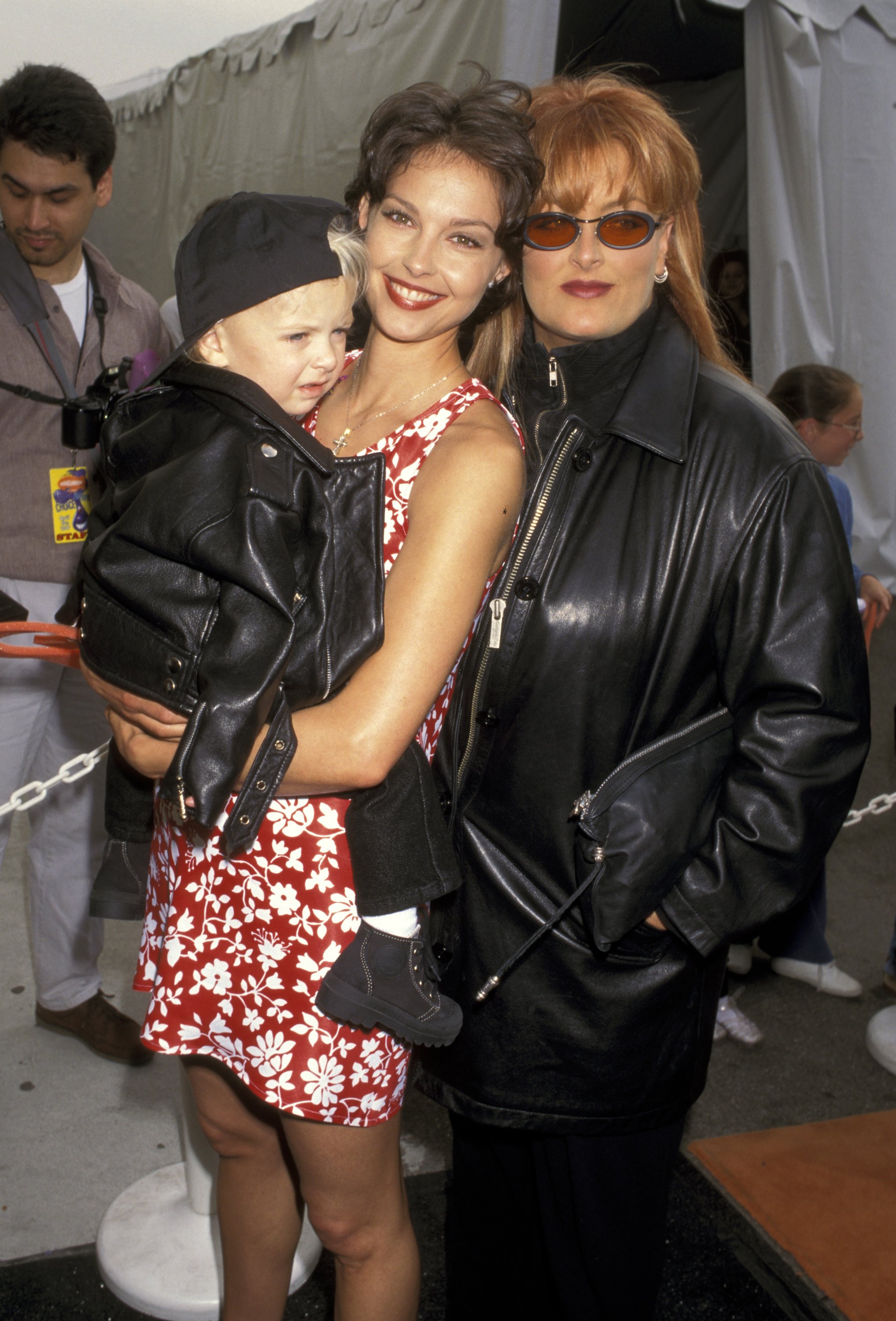 Ashley Judd, Wynonna Judd and Wynonna's Son Elijah Kelley | Source: Getty Images
Baring her feelings in a heart-rending address on Instagram, Wynonna updates fans on how it's been since her mom passed on in April. The singer shared that it had been difficult coming to terms with how her mom died.
However, the vocalist included that despite feeling like there was no closure for Naomi's death, she planned to look on to the brighter side. Wynonna stated that she wanted to channel a better life for herself and her family.
She mentioned being inspired by the birth of her first granddaughter, Kaliyah. Wynonna wrote that she wanted to break the cycle of "addiction and family dysfunction." The "Why Not Me" singer noted that she "must continue to show up" for herself.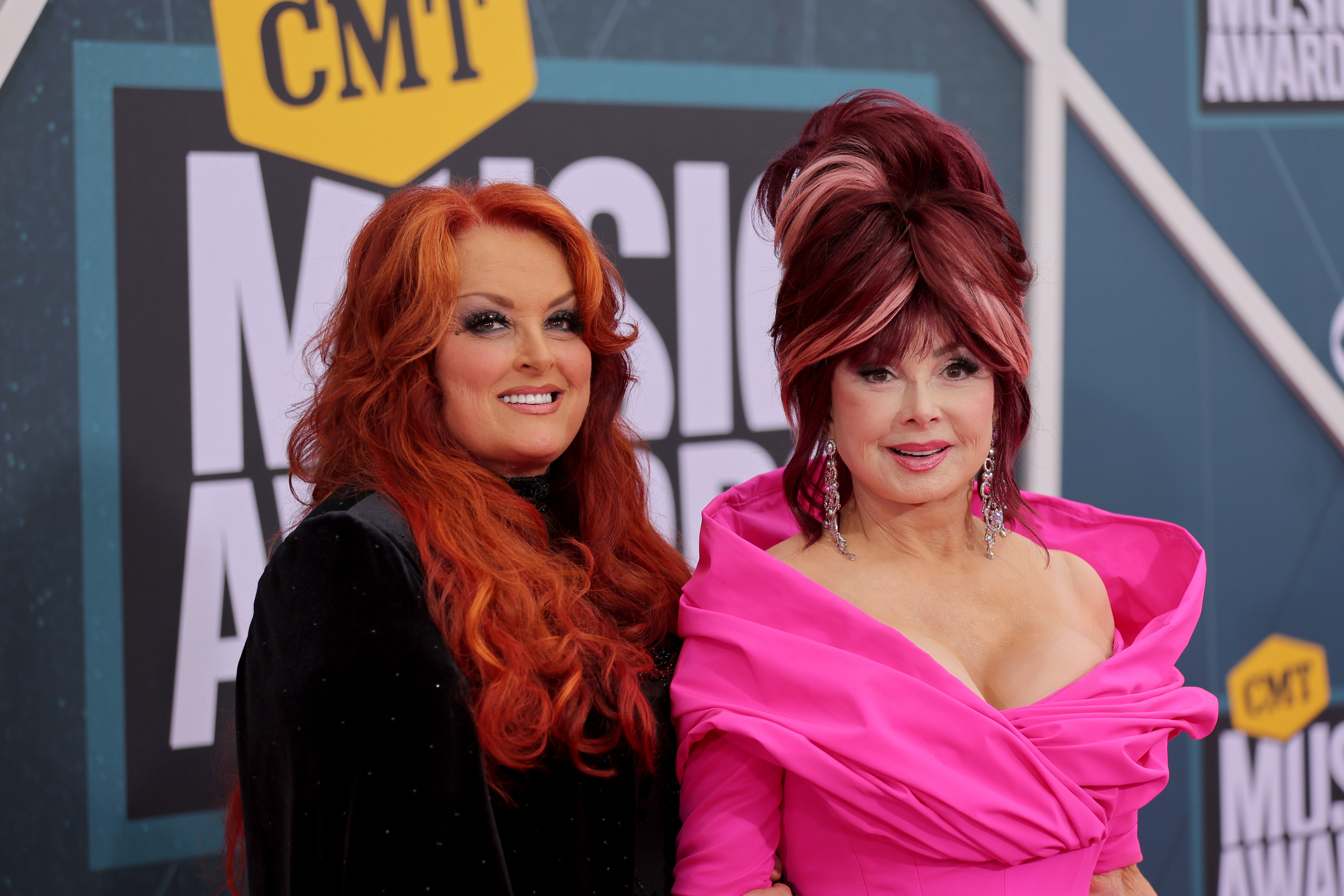 Wynonna Judd and Naomi Judd at the 2022 CMT Music Awards at Nashville Municipal Auditorium on April 11, 2022 in Nashville, Tennessee. | Source: Getty Images
Wynonna wrote of a personal healing work she referred to as a simple steps program, which are sometimes not easy to take. She admitted to feeling so helpless while often finding herself humming a song her mom wrote for fans. She stated:
"I will continue to fight for my faith, for my SELF, for my family, and I WILL continue to show up & sing.."
WYNONNA WILL CONTINUE WITH THEIR FINAL TOUR
Naomi Judd and husband Larry Strickland pose for a portrait in 2005 in Los Angeles, California. | Source: Getty Images
Although the "The Judds" duo has sadly been affected, Wynonna is looking to carry on with their final tour as planned. During the CMT Special, she announced to the crowd that "the show must go on." She noted:
"The show must go on, as hard as it may be, and we will show up together, and you will carry me as you've carried me for 38 years."
The 58-year-old included that that was what Naomi would have wanted. The mom-daughter singing duo had quite a spectacular career, scoring 14 number ones in their song releases.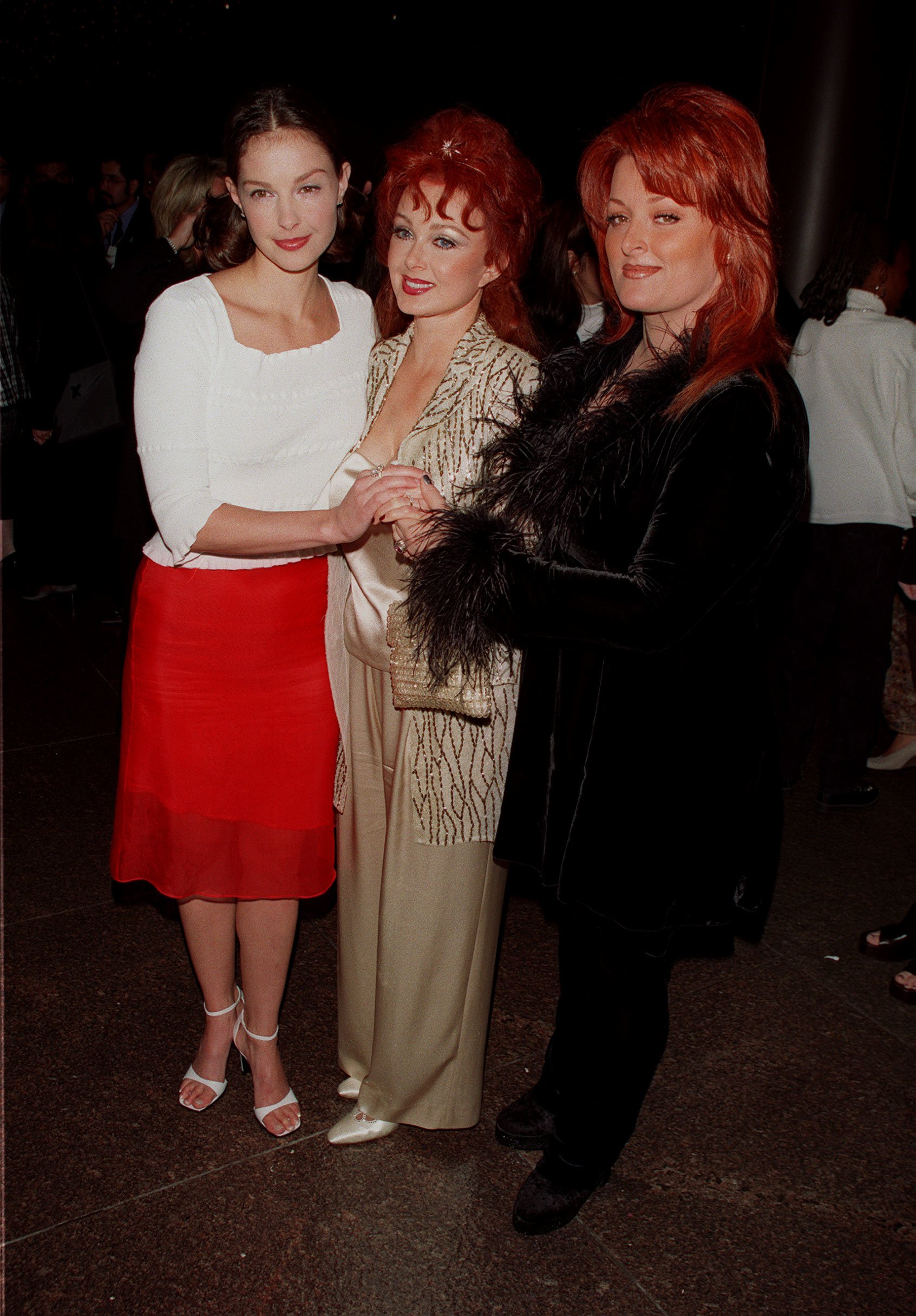 Naomi Judd and her daughter Ashely and Wynonna. | Source: Getty Images
In the same fashion of continuing the tour, Wynonna and Ashley showed up amid tears at the Country Music Hall of Fame induction to accept the honor. The sisters held on to each other and recited a bible verse. Ashley said:
"I'm sorry that she couldn't hang on until today,"
Her older sister continued by informing fans about the family gathering in honor of Naomi. Wynonna further stated:
"Though my heart is broken I will continue to sing."
Speaking on the development, Naomi's husband, Strickland, expressed his happiness on how Wynonna chose to continue the tour. He noted that the singer decided to move on with the show as his wife would have wanted.
Just as she promised to keep singing, Wynonna released a new single less than a month after Naomi's death.
The song "Other Side" featured the Indie rock group, Waxahatchee. The track, which sends a message of optimism, marked her first single since 2020.
Please fill in your e-mail so we can share with you our top stories!