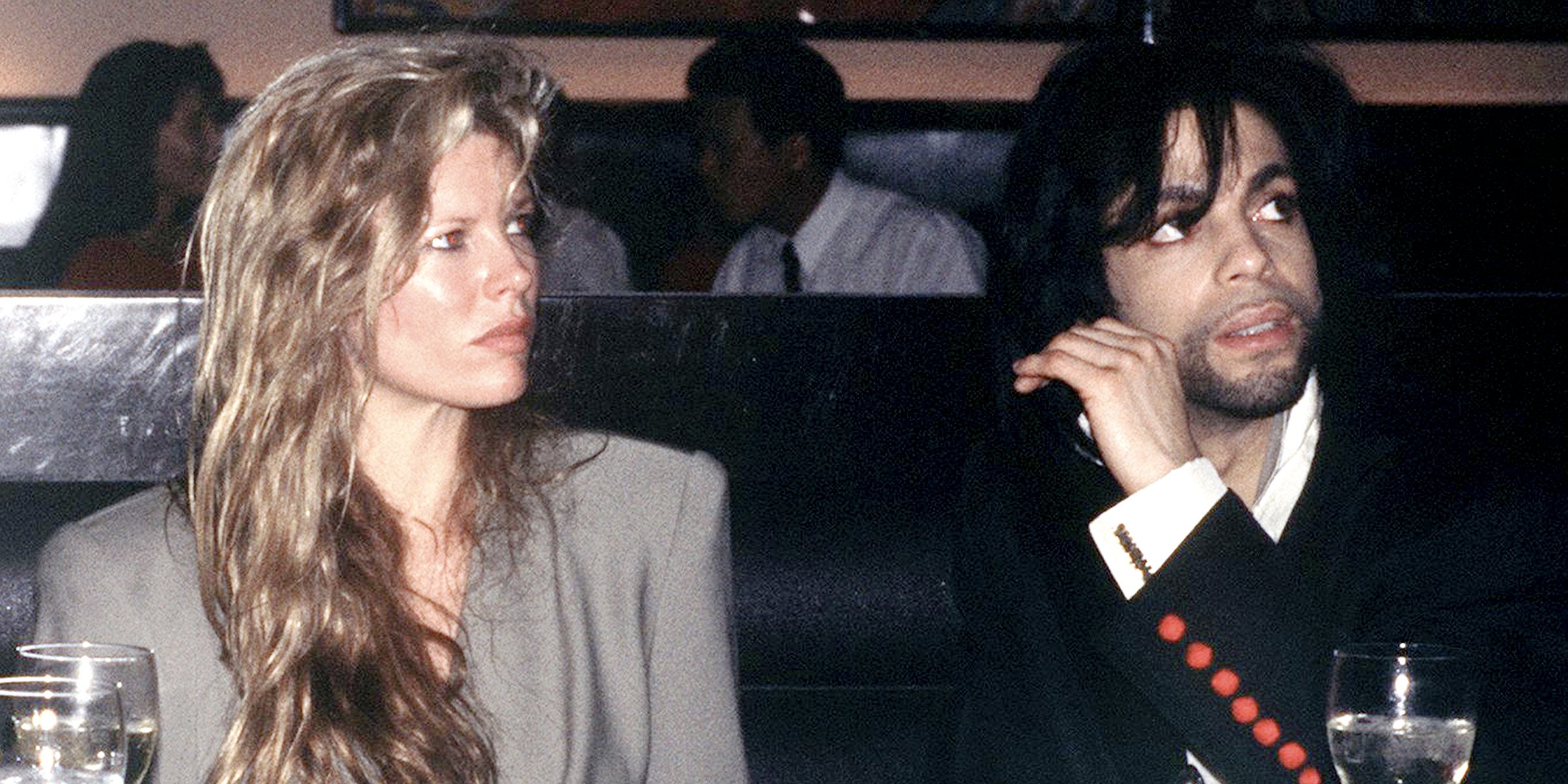 Getty Images
Prince's Dating History: A Look Back at the Impressive Love Life of the Late Singer
Even after his death, Prince remains one of the world's most influential singers. Amid his successful career, he endured failed marriages and short-lived relationships. Here's a look back on the musician's dating and married life.
Prince rose to prominence in the music industry due to his colorful, androgynous demeanor and impressive vocal range. "Purple Rain," the soundtrack to the 1984 film of the same name, was one of his most famous albums.
Sadly, Prince passed away in 2016 because of an accidental drug overdose. If not for his untimely demise, the music legend would have turned 64 on June 4, 2022.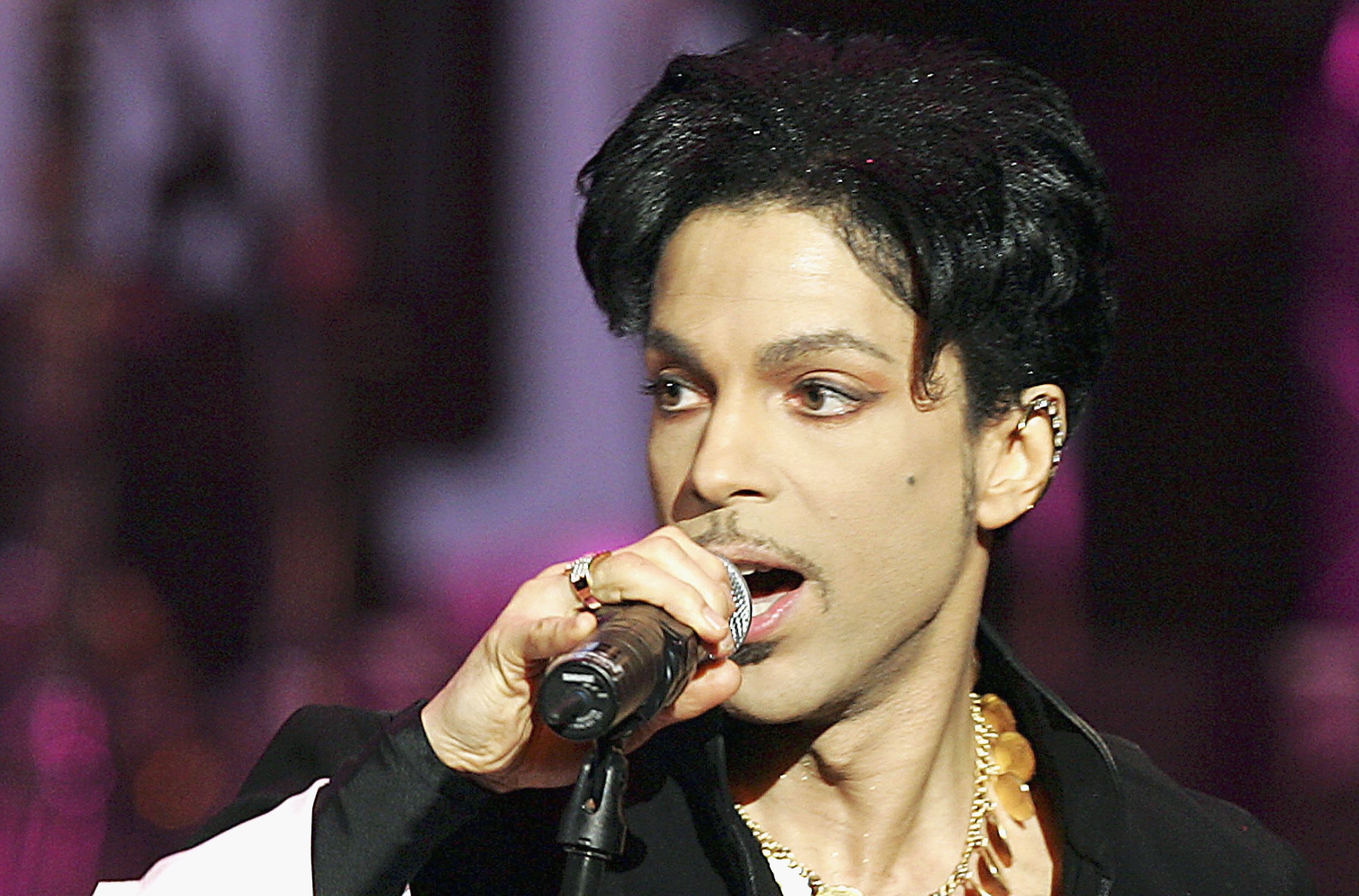 Prince performs onstage at the 36th Annual NAACP Image Awards at the Dorothy Chandler Pavilion on March 19, 2005, in Los Angeles, California. | Source: Getty Images
PRINCE'S LOVE LIFE: FROM KIM BASINGER TO MADONNA AND CARMEN ELECTRA
Prince's romantic relationships sparked much debate, and the high-profile women who dated the legendary artist frequently became his muses.
Besides being known for his past marriages, Prince previously dated pop singers, supermodels, and a slew of other beautiful women throughout the years.
Among Prince's notable dalliances was Madonna. Prince briefly dated the Queen of Pop in 1985, around the time they collaborated on Madonna's hit song titled "Love Song."
Madonna, on the other hand, allegedly left Prince after meeting actor Sean Penn, whom she ultimately married later that year. Following his brief romance with Madonna, Prince began dating another actress.
Prince dated actress and model Kim Basinger in 1989 when she appeared in the film "Batman," on which he worked and contributed the soundtrack.
However, the couple's relationship did not last, and Basinger later married actor Alec Baldwin. Basinger expressed no resentment against Prince after their split, saying they had "great memories" together.
Prince allegedly dated actress and singer Carmen Electra. It's unknown when the rumored couple started dating, although they were thought to have begun dating in the early 1990s, before Electra's 1993 album.
Both singers had previously worked on music. Prince famously gave the actress her on-screen moniker, catapulting her to fame. Tara Leigh Patrick was Electra's birth name.
Besides Electra, Prince reportedly dated more women and well-known female celebrities – Anna Fantastic, Charlene Friend, Sheila E, Sherilyn Fenn, Vanessa Marcile, and Vanity.
He was also romantically linked to Misty Copeland, Nona Gaye, Apollonia, Susan Moonsie, Susannah Melvoin, Delilah, and Bria Valente.
Despite dating many women, the late artist married twice: to dancer and actress Mayte Garcia and Canadian charity worker Manuela Testolini.
Garcia and Prince met backstage at one of Prince's concerts after the late musician saw a video of her belly dancing. They married on February 14, 1996, but divorced in 2000.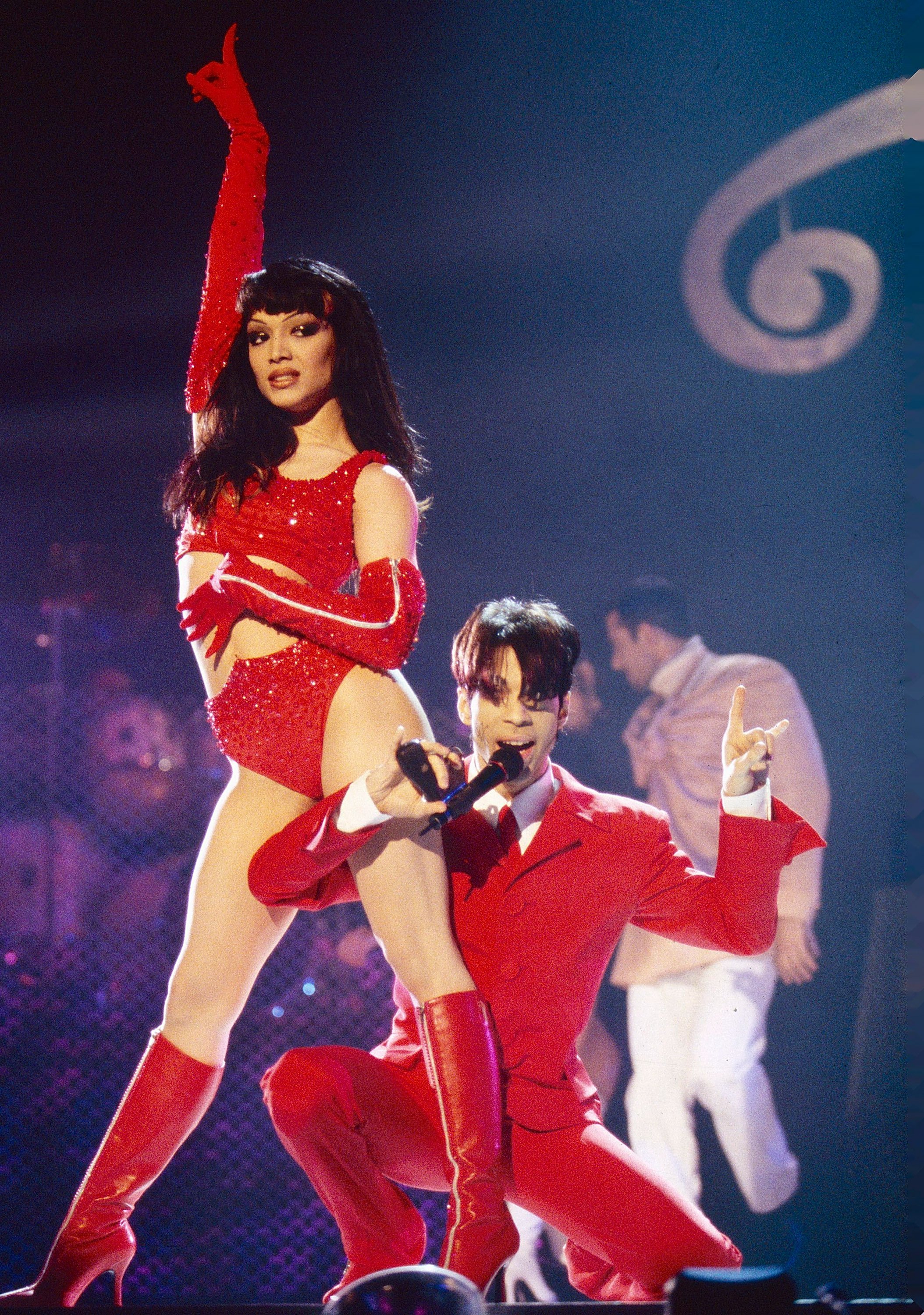 Mayte Garcia and Prince perform onstage during VH1 Fashion and Music Awards on December 3, 1995, in New York City. | Source: Getty Images
Prince, then 43, met Testolini in Minneapolis in 2001 while she was volunteering for the group Love4OneAnother. He married Testolini, 24 at the time, shortly after they met.
However, the couple's marriage failed. Prince's marriage to his much younger wife lasted only five years, as Testolini filed for divorce from the musician in 2006.
DID PRINCE HAVE CHILDREN?
Prince's marriage to Garcia resulted in the birth of two children. On the other hand, Prince was unable to embrace parenthood because his first son, Amiir, died shortly after birth due to Pfeiffer syndrome.
Garcia became pregnant again following Amiir's death, but she suffered a miscarriage. Garcia and Prince divorced due to the pain of losing two children.
Garcia and Prince were unable to cope with their children's deaths. "It took me at least 15 years to get over it, and still, to this day, I miss my son," she said.
Please fill in your e-mail so we can share with you our top stories!