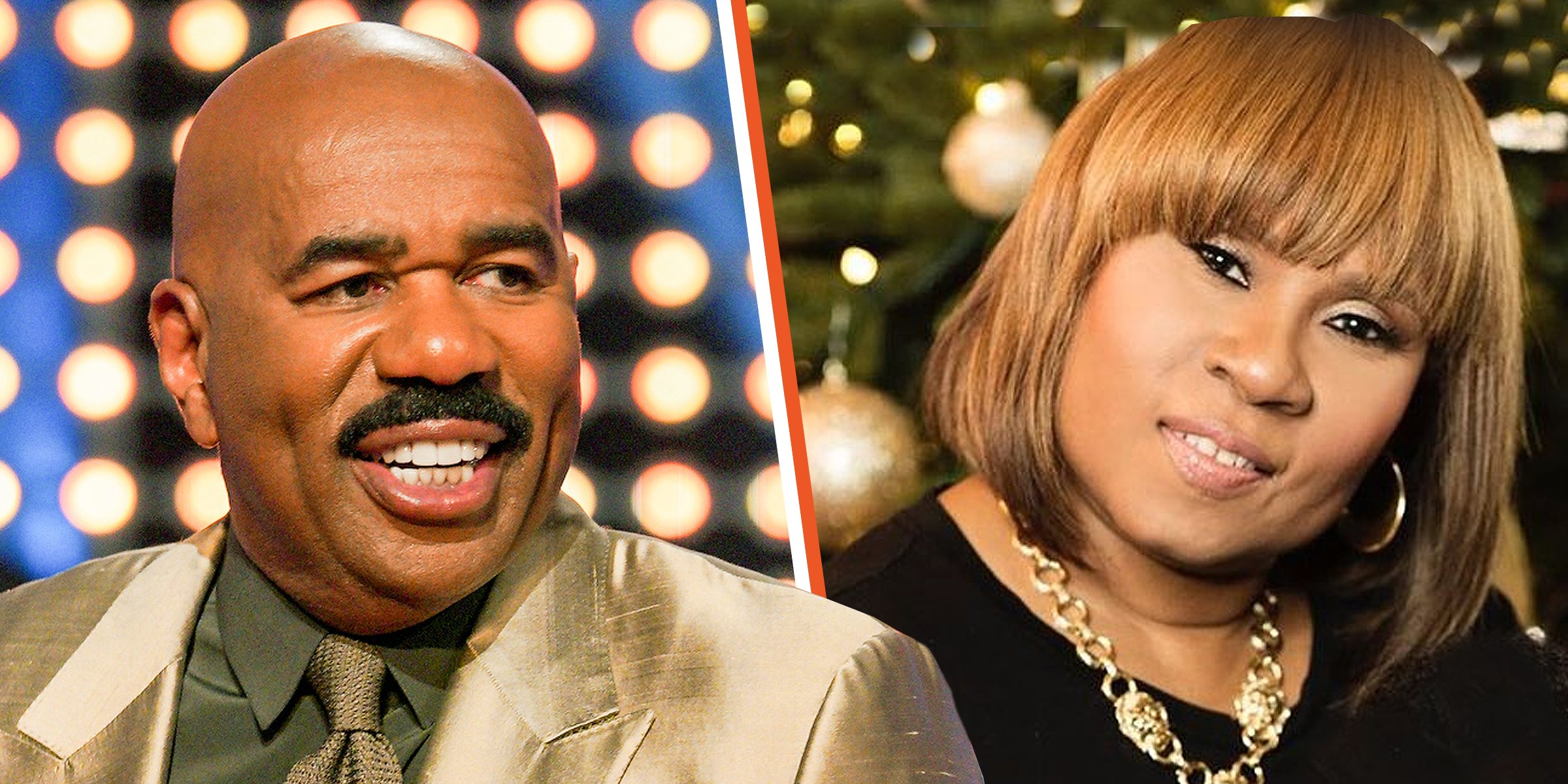 Getty Images | Instagram.com/iambrandiharvey
Who Is the Mother of Steve Harvey's Twins?
Steve Harvey is a proud father of seven, including twins Karli and Brandi, whom he had with his first wife. Here's a look at the famous host's first marriage with Marcia Harvey.
Lori Harvey and Michael B. Jordan recently ended their one-and-a-half-year relationship. Although the reason for their split is undisclosed, the news immediately reached Steve Harvey.
The famous television personality stood by his daughter and revealed that he could learn a thing or two from Lori.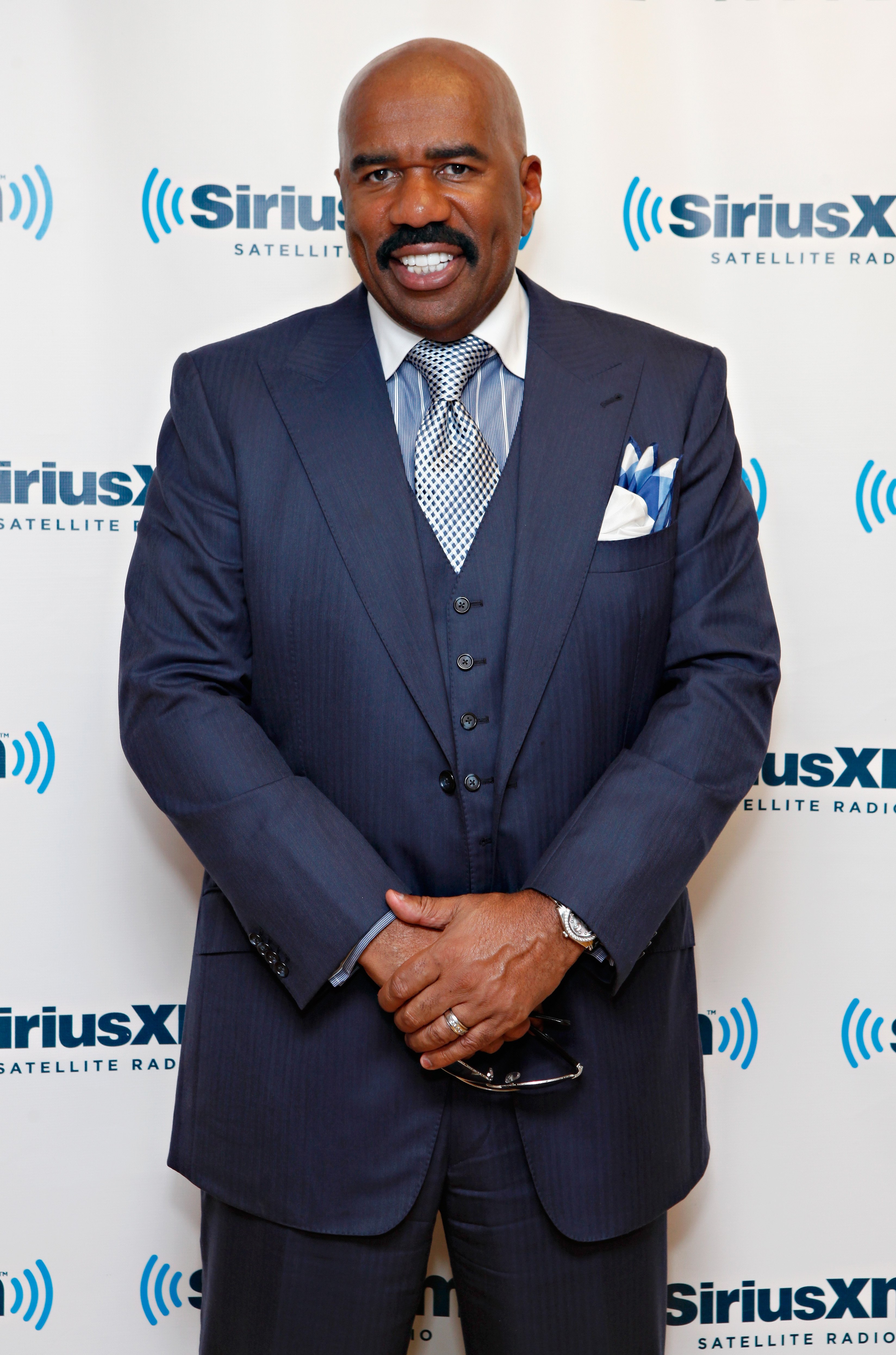 Steve Harvey at the SiriusXM Studio on August 29, 2012 in New York City. | Source: Getty Images
"He's a cool guy, from what I know," Steve said about the actor. "It's a breakup. [...] I just wish they could have broke up without the cost factor! I got to start learning from my children; get out early! I waited way too late."
Although Lori is not Steve's biological daughter, he profoundly and genuinely cares about her. Steve adopted Lori and her siblings when he tied the knot with their mother, Marjorie.
DOES STEVE HARVEY HAVE TWINS?
Steve also has children from previous relationships, including twins Brandi and Karli, whom he shares with his first wife.
Marcia Harvey was the first woman the "Family Feud" star walked down the aisle in 1981. At that time, Steve was an insurance salesman struggling to jumpstart a career in comedy, but it affected his relationship when he finally got the ball rolling.
The couple ultimately divorced in 1994, reportedly because he spent too much time away from home on tour. Marcia pursued a career as an author and has since been out of the spotlight.
Brandi and Karli were born during their relationship in 1982. Now adults, the twins have become stars in their own rights. Brandi founded a fitness and health website called Beyond Her, while Karli focused on public speaking and mentoring. She also helps manage the Steve & Marjorie Harvey Foundation.
Steve Harvey smiles at the "Extra" at their New York studios at H&M in Times Square on February 9, 2015 in New York City. | Source: Getty Images
Together, they have an Instagram collaboration, "Twin Talk," where they share personal stories and advice with viewers.
They also have a younger brother, Broderick Harvey Jr., who is just as successful. Broderick Jr. founded his own fashion line, Need Money Not Friends, and photography studio, B. Harvey Photography Inc. Like Karli, he is involved in his parents' foundation.
Lori also famously dated several celebrities, including Trey Songz, Future, and Memphis Depay, with whom she was engaged.
HOW MANY CHILDREN DOES STEVE HARVEY HAVE?
Steve later married Mary Shackleford, with whom he had a son, Wynton. After their marriage ended, the host married Marjorie Bridges in 2007.
At that time, Marjorie was already a mother to three kids, Lori, Morgan, and Jason, from a previous relationship. Harvey adopted the kids and raised them as his own, standing as their father figure for years.
Among the three, Lori has taken the spotlight the most, pursuing a modeling career and walking the runway for some of the most well-known fashion brands. She also famously dated several celebrities, including Trey Songz, Future, and Memphis Depay, with whom she was engaged.
Please fill in your e-mail so we can share with you our top stories!