A widowed father threw his only daughter out of his life when she told him she was pregnant. 38 years later, her son held his hand and led him to a tear-jerking encounter that made the older man weep and beg God to take him away.
"What? Are you pregnant? How dare you ruin the dreams I had for you? Whose child is this?" Alex yelled at his only daughter, Diana, 17.
"Daddy, please...stop...don't throw my things outside. I can explain," Diana begged.
But her dad was seething with anger. "Is this what I get for raising you? I promised your dead mother I would raise you well. Is this what you do to me? You are a shame to me! Get out of my house with that child of yours! I don't want to see you again!"
Tears gushed down 78-year-old Alex Mason's eyes whenever he recalled what he told his pregnant daughter 38 years ago.
"Alex? Wake up. Are you daydreaming? Alex? Alex?" a fellow mate in the nursing facility jolted him to reality. "Are you still thinking about what you did to your daughter 38 years ago?"
The poor man cried on his mate's shoulders, wishing for one chance to go back in time and ask Diana to forgive him. His prayers were answered when a stranger came to visit him a few days later...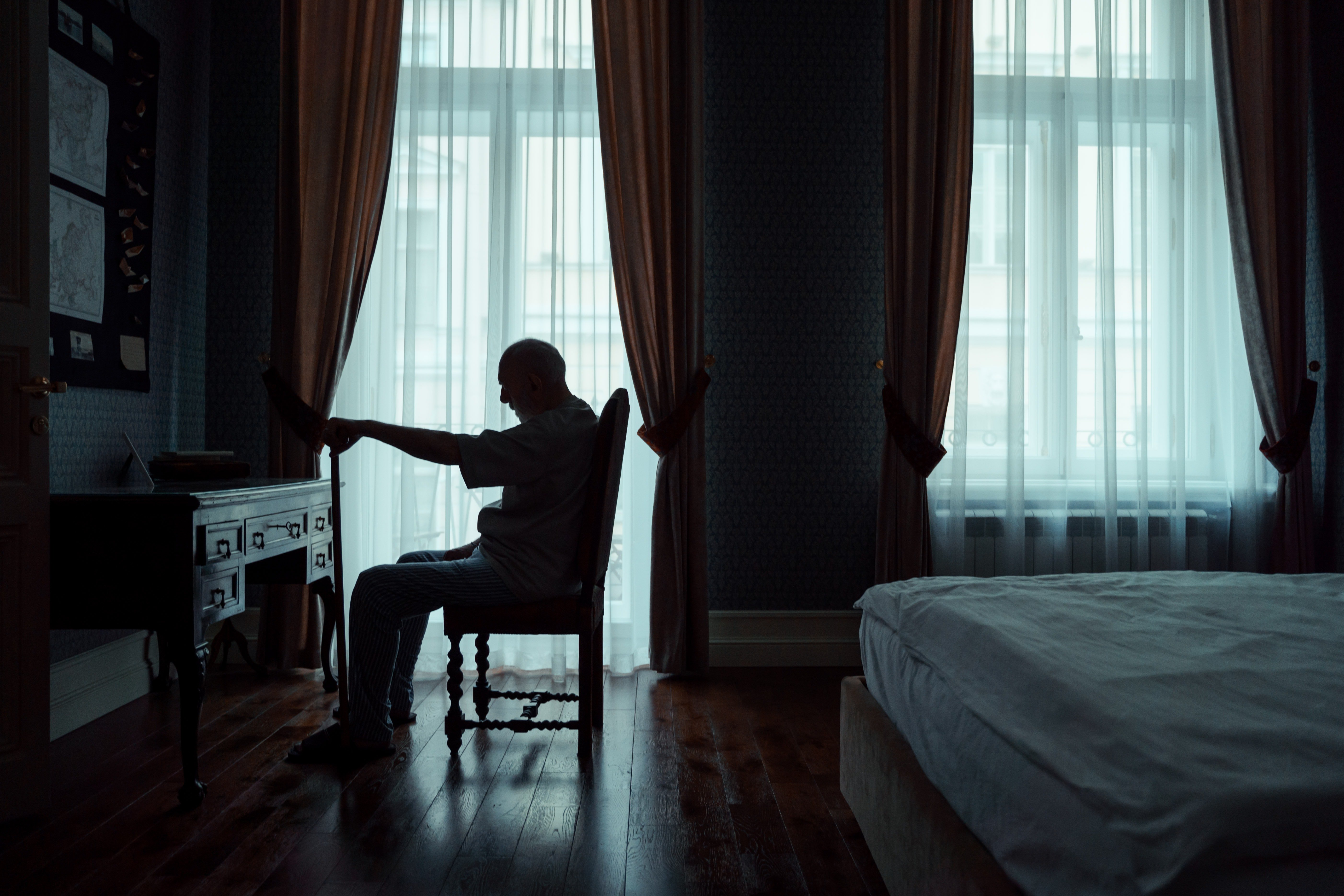 Alex was shattered whenever her thought about his daughter. | Source: Pexels
"Yes, that's right. His name is Alex Mason. I want to see him," a man who introduced himself as Jack Radford said on a pleasant morning at Lincoln Park's nursing facility. Moments later, he was guided to Alex's room. He slowed down after seeing an old man standing by the window, staring outside.
"What do you mean it's not possible? What happened to my daughter?" Alex shrieked.
"Mr. Mason. You have a visitor. Good day!" a nurse greeted as Jack nodded, smiling, and slowly walked to Alex.
"Do I know you?" Alex asked Jack. "I don't seem to recognize you. But I feel I have seen you somewhere. Who are you, and why have you come here to see me?"
Jack's heart began to pound fast. He wanted to hug Alex and shout "Grandpa!" but couldn't do it out of fear. Instead, he gently walked Alex to his bed and made him sit. Then he knelt on the floor, held the man's hand, ready to tell him a story.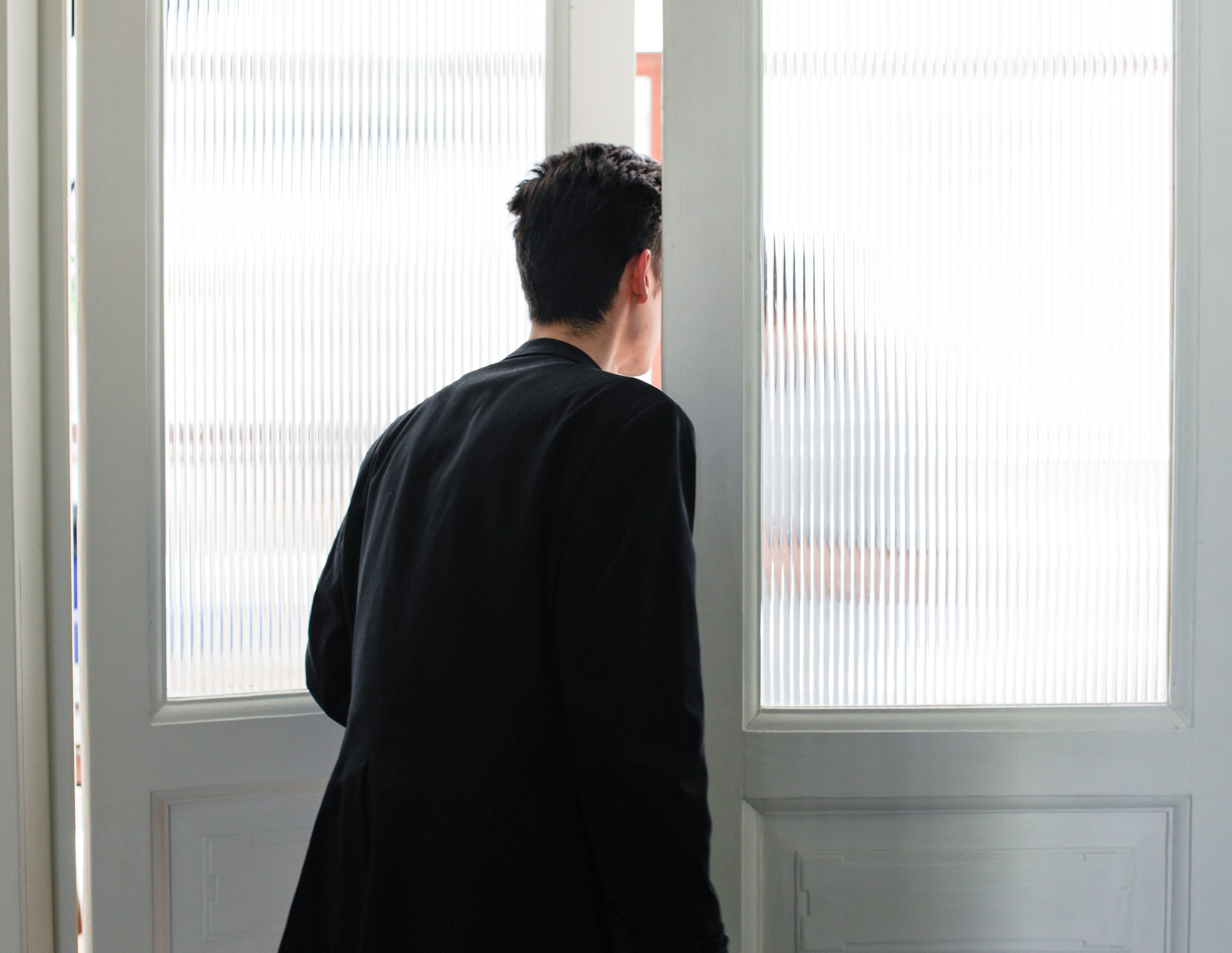 One day, a stranger came to visit Alex. | Source: Pexels
"Wait, what are you doing?" Alex exclaimed.
"Please sit down. I'm sure you will like this story."
"A story? Do I look like a kid to you? Young man, what is it that you want?"
Alex was least interested in talking to Jack. He felt weird being visited by someone out of the blue. But when Jack insisted, Alex remained calm and sat down to listen to him. "Only five minutes. It's all you have to tell me, whatever it is you want to say. I don't like to be around outsiders."
Jack smiled and looked Alex in the eye. Then he began to tell him about a loving daughter and her beloved father. "Her dad gave her everything she wanted and never made her feel motherless...And she wouldn't sleep without her father singing her a song."
"Which girl? What are you talking about?"
"Grandpa, please listen to me."
"Grandpa? Did you just call me grandpa?" Alex exclaimed in shock.
"No, I call everyone elderly like that. It's respectful, you know."
Alex grinned and asked Jack to continue what he was saying. "Everything was fine until one day when she told her dad she was pregnant. He threw her out of his house, and she had nowhere to go. She was crushed, and she lived with her boyfriend for some time. But one morning, she woke up and found him gone. He dumped her."
At this point, Alex noticed that Jack was telling him about something that had happened in his life 38 years ago. He was furious and interrupted him. "Can you stop? Who are you, and how do you know all this?"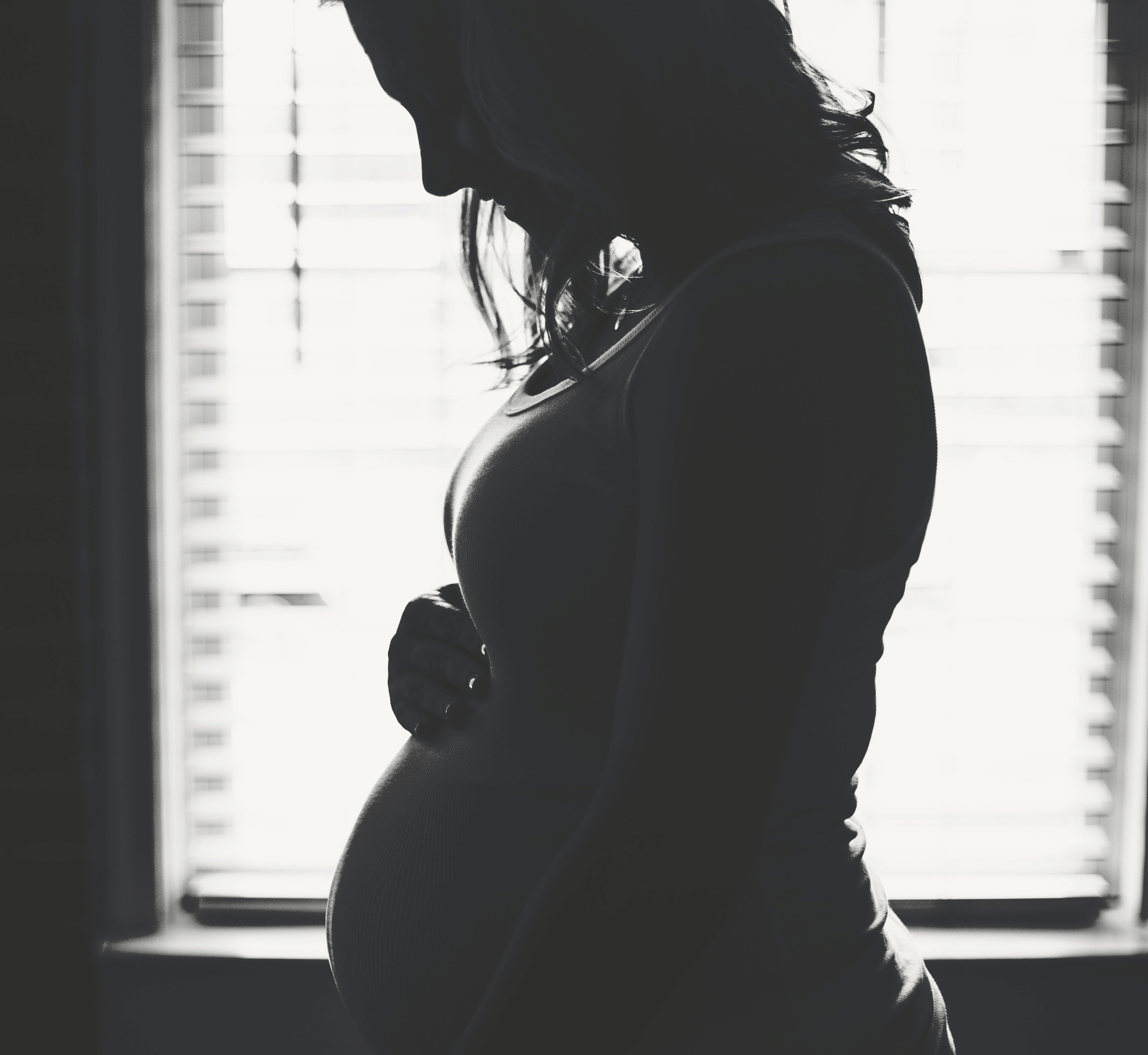 Jack's story reminded old Alex about his pregnant daughter he kicked out 38 years ago. | Source: Unsplash
Jack became teary-eyed and smiled at Alex. He continued to tell his story. "And then that poor pregnant woman lived on the streets until a kind widower found her. He helped her, and she married him and moved to Florida. But for more than three decades, there was never a day or night when she didn't remember her old dad. There was never a moment when she didn't cry and yearn to see him again."
"Stop it! Who are you?" Alex asked Jack, tears flowing down his eyes. "How do you know all this?"
"GRANDPA!" Jack exclaimed, unable to hold back his tears, and flung into Alex's arms. "I am the child who your daughter Diana was pregnant with. I am your grandson."
Alex froze after hearing this. Something about Jack's appearance struck him when he first saw him, but he had brushed it off. He couldn't control his emotions when the truth finally dawned on him.
"Jack! My grandson! How did you find me? And...and where is your mother?" Alex was excited to reunite with his daughter again. But his heart almost skipped a beat when Jack revealed something heartbreaking.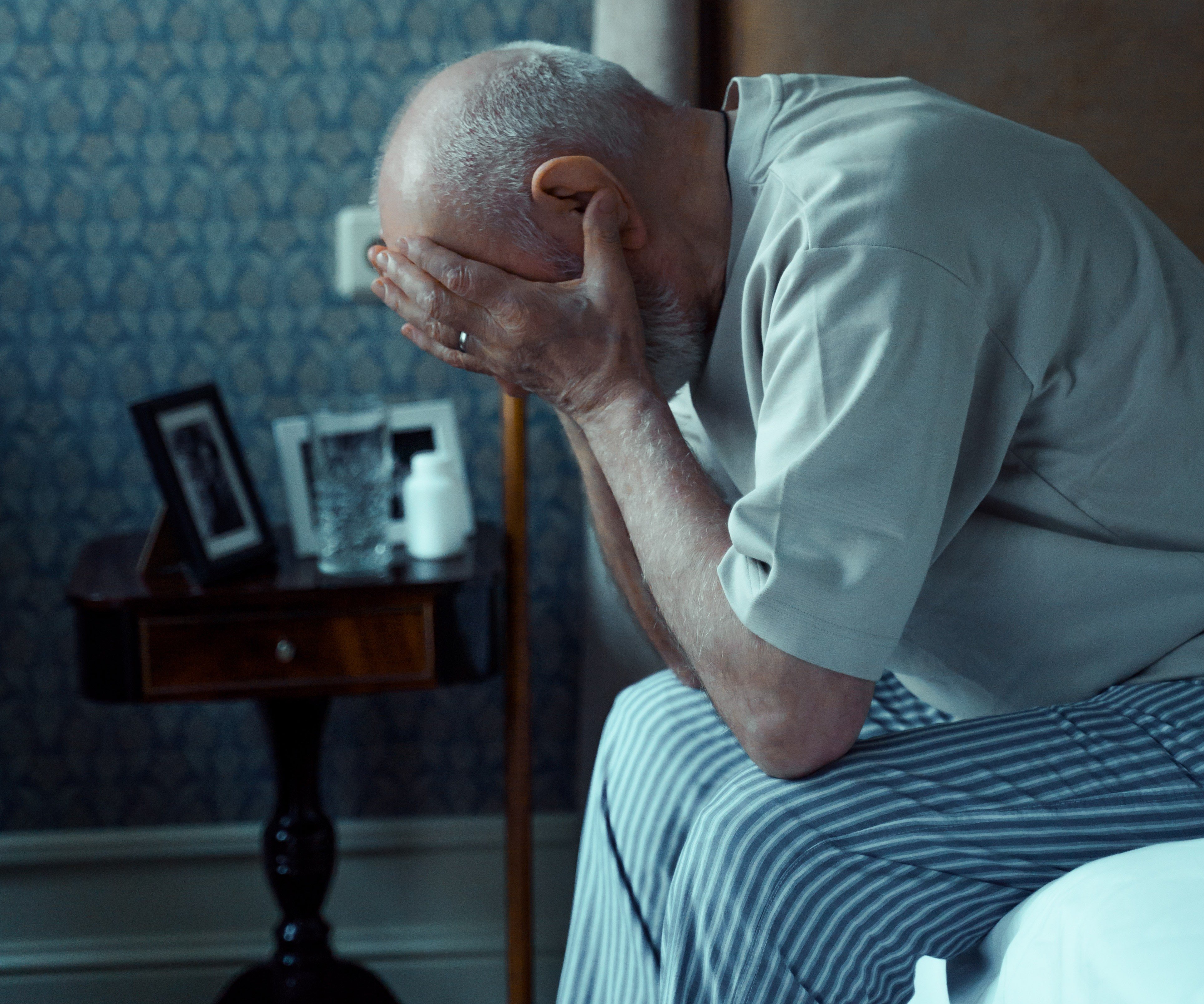 Alex burst into tears when Jack revealed his identity. | Source: Pexels
"Grandpa, why didn't you contact mom again? You knew she would miss you, but why didn't you give her one chance to explain?" Jack cried.
"I'm sorry. It still hurts me when I think about what I did. I wanted to reach out to your mom, but I felt she wouldn't forgive me. I met one of her friends in church who told me she married a rich man after her boyfriend dumped her. I thought she was happy and settled. I did not want to disrupt her life by seeing her and stirring the past."
"Grandpa, you made a big mistake, and even if you want to meet her or talk to her now, I don't think it's possible," Jack cried.
"What do you mean it's not possible? What happened to my Diana?" Alex shrieked. "Please tell me, what happened to my daughter?"
Jack took his grandpa's hands and held them tight. "I want you to stay calm after hearing this. Please do not panic and stay calm, alright."
But Alex's heart began to race against his will. He turned pale even before Jack could reveal the truth. His eyes were stagnant with tears, and his ears tingled to hear him out.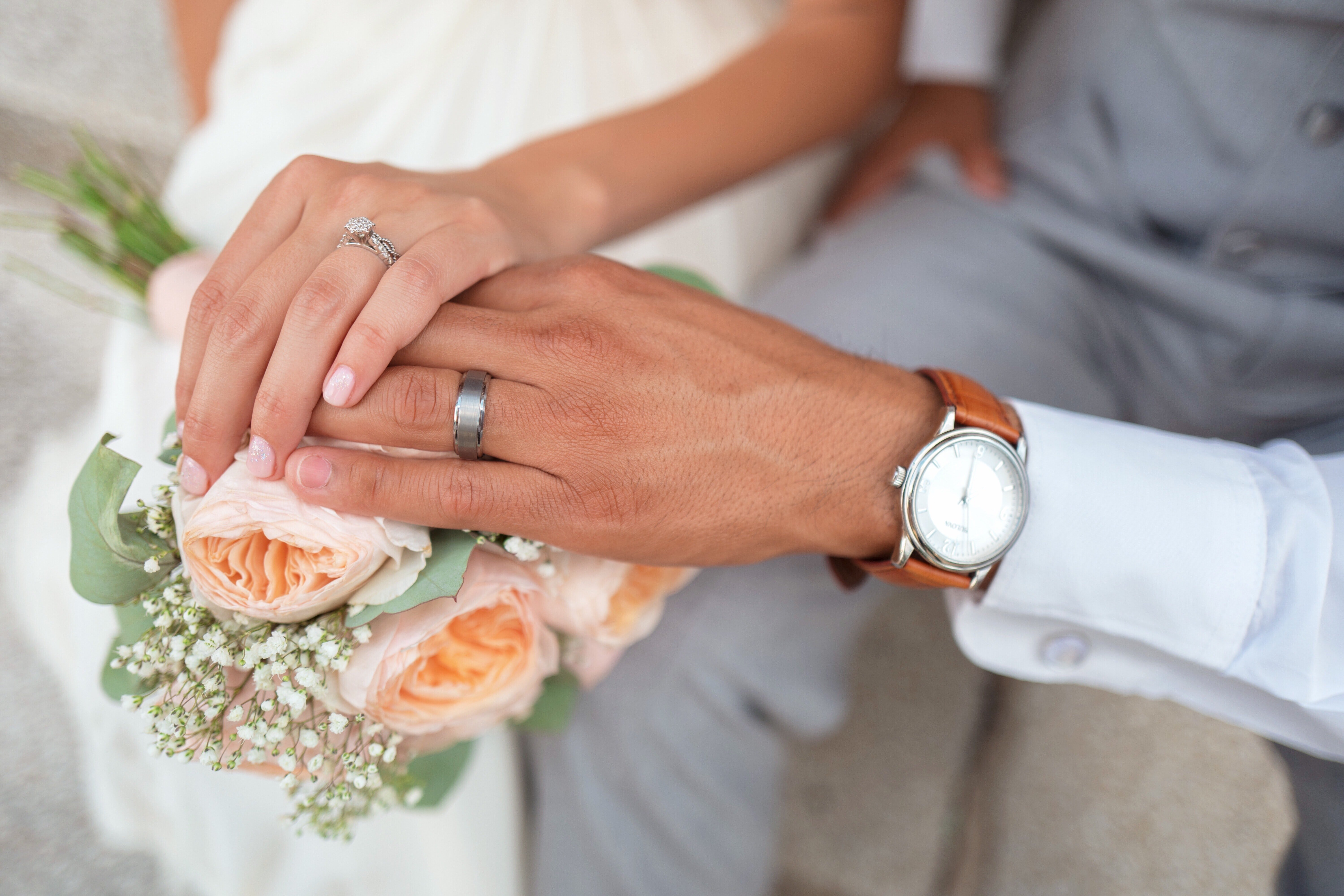 Alex had lived with the assumption that Diana was happy after she married a rich man. | Source: Unsplash
"Mom met with a car accident three months ago, grandpa," Jack said. "She's been in a coma since then. I just met the doctors, and they have a piece of bad news about her."
Alex trembled and sunk in shock. "Wha-what did they say?" he cried.
"They said she won't make it and suggested withdrawing her life support after two weeks. She had always told me about you, and I found out more details from her diary. That's how I found you here. You may not have contacted her, but mom always had someone to update her about you."
Alex was crushed on hearing this. He wept like a child and immediately got up. He restlessly walked around his room, unable to think or do anything other than cry.
"I needed you, grandpa, but you were never there. Now, mom needs you. Can you come with me to see her one last time and say goodbye? We need to go to the hospital urgently. My mother is there, and she needs you."
Alex was moved to tears on hearing this. He rushed to the hospital with Jack to see Diana. The very thought of seeing his daughter after so many years in this condition tormented him. He cried the entire way to the hospital, his heart beating faster as they neared.
Moments later, Alex and Jack arrived at Diana's ward. "Oh my God," Alex cried. "Why am I still alive? I can't see her like this...Jesus, please take me away before her. I won't be able to bear this pain."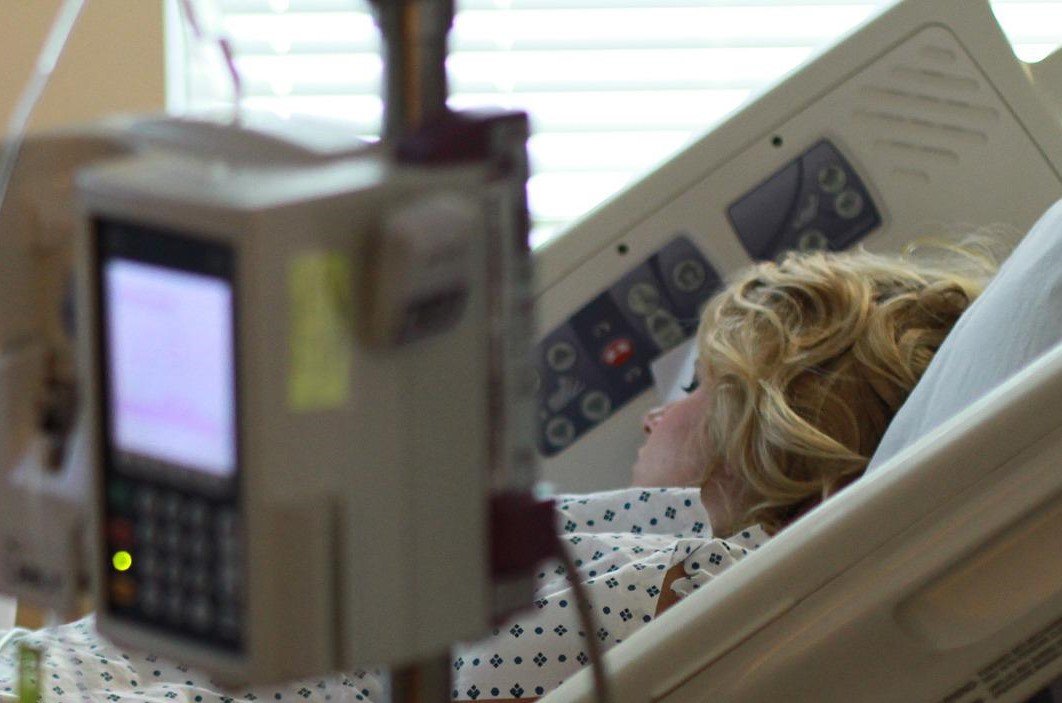 Diana was in a coma after she met with an accident three months ago. | Source: Pixabay
He took slow steps toward his unconscious daughter and sat beside her, looking at how time had changed her. "Wake up, darling. Daddy is here," he sobbed. "Please look at me. Don't you want to taste my delicious apple pie again? Don't you want to see how old I have become?"
Jack watched from a distance, his heart aching, thinking about the two weeks his mother had to remain on life support.
Alex stayed in the hospital and sat beside Diana all day long, recalling her laughter, the moment she won her first medal, and the time she cried when she fell off her cycle. Such memories hurt him deeply. He drowned in deep thought, ran his fingers through Diana's grey hair, and talked to her.
"I miss the days when I told you bedtime stories...You only allowed me to comb your hair, not your nanny," Alex laughed as tears flowed down his eyes. "How can I forget those lovely days, dear? I still recall them each day. Do you remember that lullaby I used to sing you to sleep?"
Alex then sang a sweet melody he often sang to his daughter when she was little. As he sang his heart out, his tears dropped on Diana's cheeks. At this point, he noticed something on the bed and shouted for the doctor.
"Doctor! ...Nurse! ...Please come here, quick! ...Quick!...I saw her hand move! My daughter's hand just moved! Please come quickly!" he shouted.
"Mr. Mason, you need to leave right now. We have to examine her. Nurse, please help him outside," the doctors said.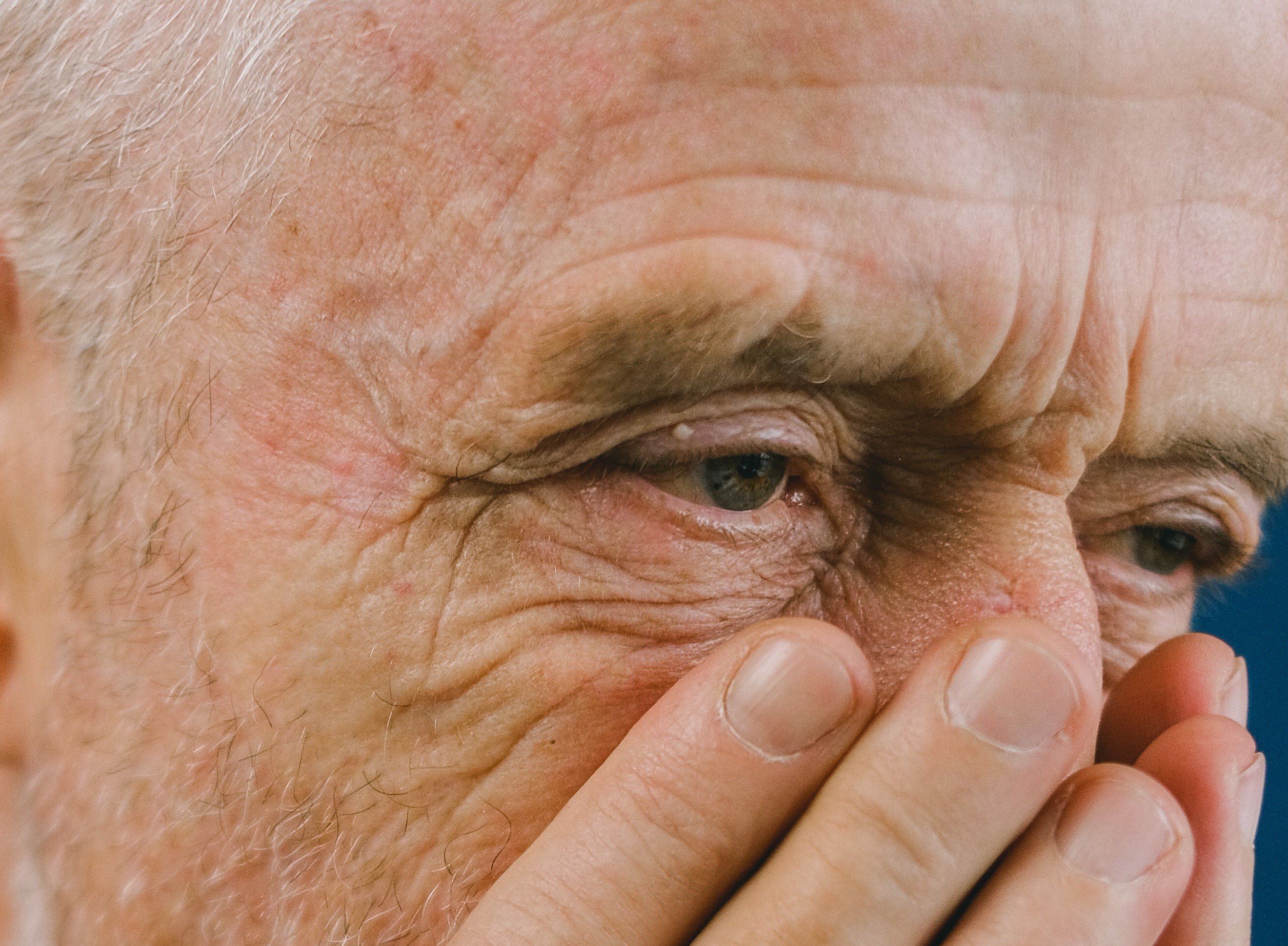 Alex wept like a child after seeing his beloved daughter unconscious & nearing her death. | Source: Pexels
Alex anxiously waited outside the ward, looking through the round see-through glass on the door. "Jesus, please save my daughter. Please give me one chance to talk to her and hear her call me daddy again," he prayed.
The doctors examined Diana and half an hour later came out with a piece of news. "This is unbelievable. She is starting to respond! It's a miracle, Mr. Mason. It is quite rare to respond at this stage." Alex felt his heart flutter. He felt a new hope rise in his eyes as he shed tears of joy.
In a little over two weeks, Diana's condition was stable. She regained her consciousness and was slowly able to move and walk. But she had no idea that her father was around, and Alex avoided meeting her because he was scared of her reaction. Moreover, Jack had asked him not to see his mother until it was time to reveal the surprise.
Moments before Diana's discharge, Jack walked over to her and held her hand in tears. "Mom! I missed you! What would I have done without you?... Let's go home."
Diana was happy and thanked the Almighty for saving her life. At the same time, she also felt something strange. "I am not sure, but it feels like I traveled back in time and heard your grandpa sing that lullaby to me," she said in tears.
At this point, Jack began to smile because it was time to unveil the surprise he had planned for his mother. "Oh, really, mom? Did you meet grandpa? But I heard patients in a coma are unlikely to get dreams. How was this possible then?"
"Yes, that's what I was wondering. I felt his hands touch my face. I felt his breath on my skin. I could hear him sing and cry. It can't be a dream. But how?" Diana said.
"Well, mom, please close your eyes and only open them when I tell you. You will get your answers!"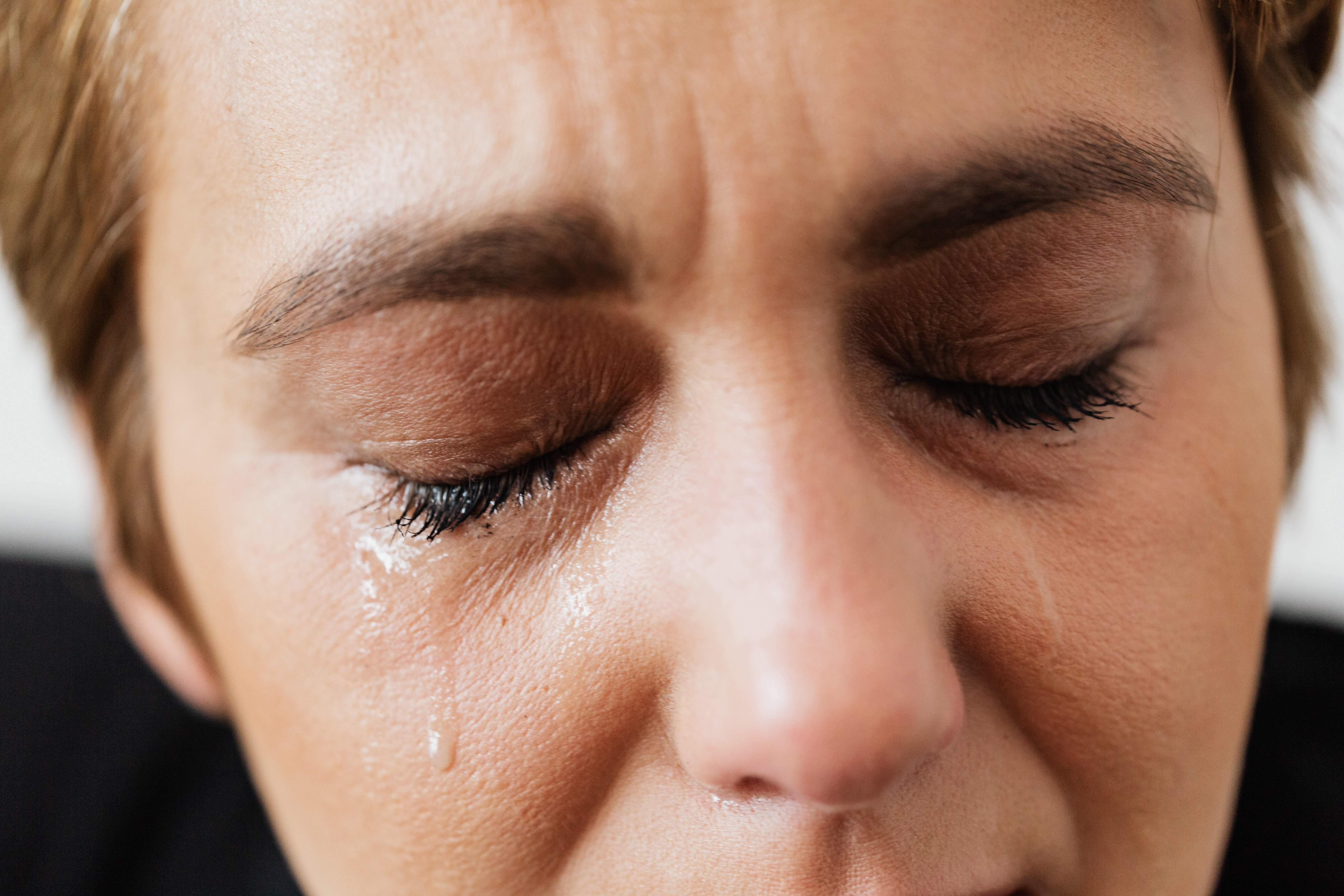 Diana closed her eyes, only to freeze in astonishment when she opened them moments later. | Source: Pexels
Diana closed her eyes and opened them the moment Jack asked her to. She gasped in astonishment after seeing her father standing before her, holding balloons in her favorite color and an apple pie.
"Daddy?! How did you find me?" she cried in joy.
"Darling! I am so happy to see you! I found you because of your son, my grandson!" Alex replied. Diana hugged him, and the two remained like that for a few moments, shrouded in memories and tears.
Shortly after, they drove to the house Jack's stepfather had bought in Lincoln Park a few months ago. On the way, Diana revealed what happened during her tragic accident.
It turned out that she was on her way to see Alex at the nursing facility and reconcile with him. But tragedy struck when a speeding truck lost control and forced her to avoid a collision, but she ended up ramming her car into a tree.
"I thought I wouldn't make it. But now, I believe in miracles!" she said. "Thanks is a small word for what you did. I love you, darling," she told Jack for walking the extra mile to reunite her with her dad. "You made me proud and happy!"
Shortly after, Diana and her husband, Eric, who had returned from an extended business trip, offered Alex to move in with them. Alex was delighted and agreed.
One day, while talking with her dad, Diana told him something that moved him to tears and made him laugh like never before.
"I was not dreaming, daddy. I heard you sing that lullaby while I was unconscious. You brought me back to life. I love you, daddy!" she said as Alex hugged her. He stared outside the window at the beautiful sunset, beads of tears rolling down his cheeks!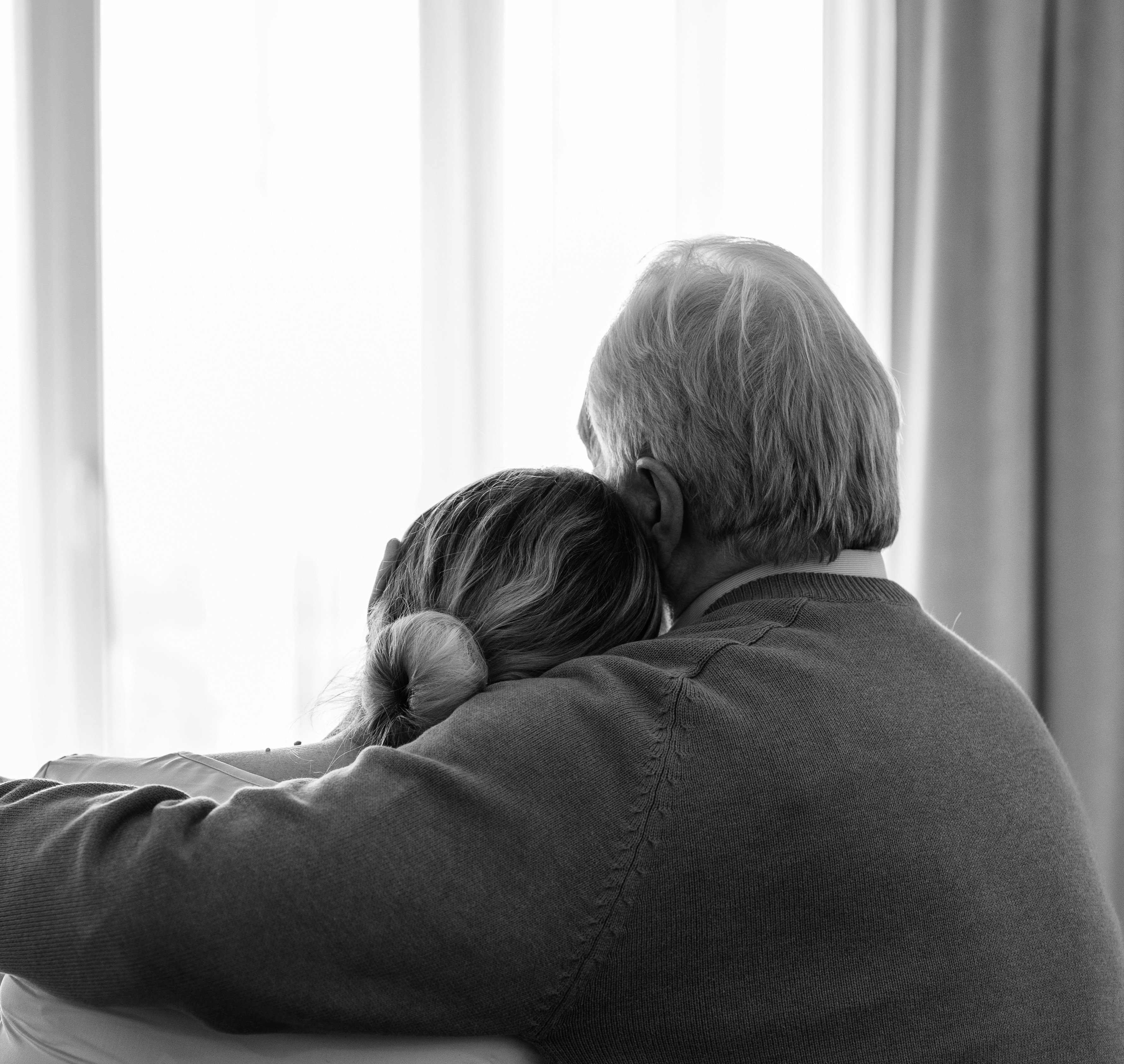 After 38 years of separation, Alex happily reunited with his beloved daughter. | Source: Pexels
What can we learn from this story?
You should forgive others and move on, as this is what the Bible teaches us. After Alex kicked out his pregnant daughter, he never contacted her again. For 38 long years, he lived in regret for ousting his only beloved daughter. He never forgave himself and feared Diana would never forgive him for what he did. Ultimately, they both moved on and forgave each other after meeting 38 years later.
Look for an opportunity to clarify your concerns instead of making hasty decisions. When Diana revealed her pregnancy to Alex, he was furious and kicked her out. She begged him for a chance to explain, but he was too hot-headed. He cut ties with her and lived in regret for 38 years. Although the scenario could have been different if he had given her a chance to explain, it was too late. Thankfully, it ended well for both of them after they reunited.
A dad cursed his estranged daughter he never knew existed after she unexpectedly met him. He thought she was behind his money when she begged for a favor. Six months later, he regretted it after learning of her will and reading her final letter from her. Click here to read the full story.
This piece is inspired by stories from the everyday lives of our readers and written by a professional writer. Any resemblance to actual names or locations is purely coincidental. All images are for illustration purposes only. Share your story with us; maybe it will change someone's life. If you would like to share your story, please send it to info@amomama.com.