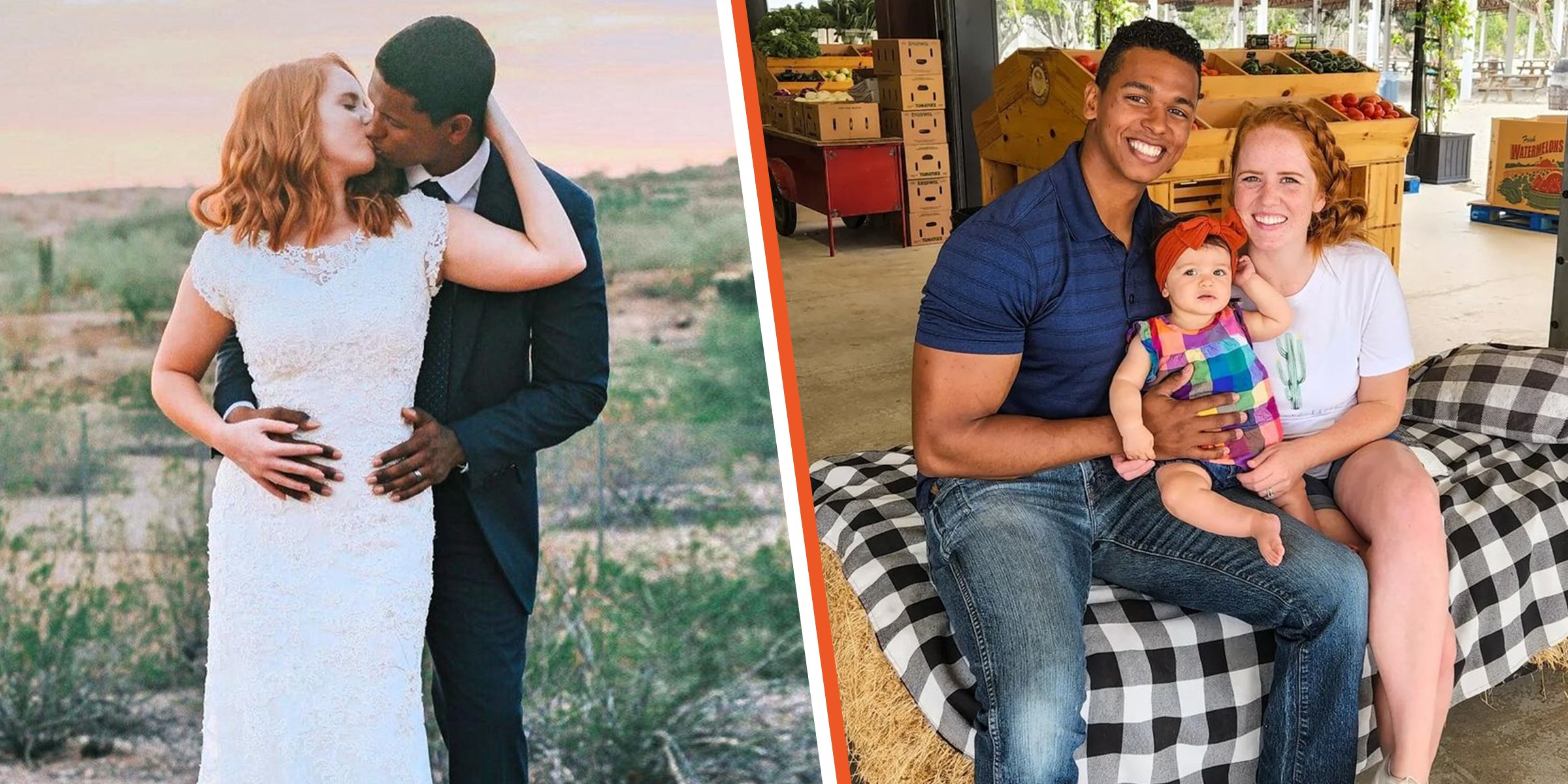 Instagram.com/hellohannahjean
People Criticize Teen Couple for Marrying Too Young – They Show Love Has No Age Limits

Modern-day love stories often end abruptly and make many people lose hope in the romance found in their favorite fairytales. However, one couple's story will make you believe in the power of true love.
Falling in love is the easy part. Staying in love is an entirely different story. Long-lasting relationships require hard work and commitment; without it, bonds break quickly.
Challenges and difficult seasons will always test the strength of a couple, and many don't make it. However, once in a while, we encounter a duo that proves some romances are worth fighting for.
THEIR FIRST MEETING
Hannah Rooks of Morenci, Arizona, never imagined she would find her knight in shining armor at a school gymnasium, but she did. The teen girl was dropping her brother off at basketball practice when she saw someone unmissable.
Hannah knew she had found the man she wanted to spend the rest of her life with, but it wasn't as simple as that.
He had dark curly hair and a smile that brightened her day. Hannah noticed the youngster, Donovan, was walking with crutches and asked if he was okay. He told her about his recent injury, and their conversation quickly turned flirtatious.
THEY STARTED DATING
The instant attraction was evident, and a few weeks later, the duo met for coffee. They chatted for hours, and Hannah added:
"A month after that, a scavenger hunt that lead me all through our hometown took me to that same Starbucks to find my last clue ... where he was waiting to ask me to the winter formal, our first official date (sic)."
Donovan became Hannah's best friend and eventually her boyfriend. They had a solid foundation and relationship built on love and care for each other. However, it wasn't all smooth sailing.
LONG DISTANCE WAS TOUGH
After graduating high school, Hannah moved to Idaho for college, and Donovan accepted a scholarship in Montana. They dated long-distance, but it was challenging.
The couple struggled to stay connected and wanted to enjoy their college experience without relationship drama. They decided to break up, but Hannah had already booked a plane ticket to Montana before calling it quits. She shared:
"I found out that my plane ticket was nonrefundable. It had been a few months since the split and we had both dated other people, so he told me to come anyway and we'd just hang out as friends."
SEEING EACH OTHER AGAIN
The moment Hannah and Donovan reconnected felt like déjà vu, and the couple knew that being together was right. They started their relationship afresh and decided they didn't want to date anyone else again.
Hannah knew she had found the man she wanted to spend the rest of her life with, but it wasn't as simple as that. While Donovan also dreamed about marrying his high school sweetheart, many challenges were ahead.
THEY FACED CRITICISM
A few months after they reconnected, the couple visited ring stores, but Donovan already had one and was waiting for the right moment to propose. When he went down on one knee, they were both only 19 years old.
Hannah knew they would face questions and varying opinions. She said:
"Despite so many people telling me, 'You're going to regret this,' I was so sure. Even now, I've never been more sure about anything."
FOLLOWING THEIR HEARTS
The couple followed their hearts and didn't allow the opinions of others to stop their love story from unfolding. Making a lifelong commitment as a teenager caught many people off guard, but it was their best decision.
"We're not just growing old together; we're growing up together," Hannah added. The duo faced a long-distance relationship again when Donovan pursued his dream of joining the police force. However, they were more prepared the second time around.
A LESSON ABOUT LOVE
The couple learned essential lessons about love early on, and Hannah noted that good communication was vital. While the proud wife feared for her husband's safety as a police officer, she believed it was his calling from God.
Donovan also revealed just how much his wife meant to him. Looking back on their journey, he told Hannah:
"The night we met, I was physically broken, you came into my life and gave me the strength I didn't even know I was missing. And now this morning ... I've realized you're everything I didn't even realize I need."
The couples put the vow "through sickness and health" into practice and proved that nothing, not even long distances, is enough to tear apart what is meant to be.
STARTING A FAMILY TOGETHER
Hannah was immensely grateful to God that she found her best friend and husband early in her life. She enjoyed growing up with him and hasn't looked back or regretted her decision to marry him once.
The besotted duo ultimately proved that true love has no age limits. They also started a family and were delighted to welcome a baby girl, Emerson Grace, into their lives in 2021.
IT WAS AN EMOTIONAL JOURNEY
Speaking about falling pregnant, Hannah noted that it was the answer to her most profound prayer. The couple had been trying for a baby for a while and had already experienced loss. However, they were finally getting their miracle. Hannah added:
"My arms and heart have never been so full and I can't even begin to express how much this sweet baby is worth it all. The pain, heartache, anger, confusion, and waiting… I'd do it all 10x over just for her."
THEY ARE BLESSED
Hannah's Instagram page displays her utter joy and gratefulness for the family she was blessed with. And it all started because she said "yes," at 19. She stated:
"Had our story not gone the way it did (specifically the 'bad'), I don't think we'd be together. Our story isn't the typical high school sweetheart relationship ... It was a hard one. We had to fight for this."
She continued: "I look back, and I see God in the details. Every breakup, every rejection, every 'bad thing' had to happen, so we'd become us. And I'm so so so grateful it did."
Hannah and Donovan have a one-of-a-kind relationship, giving us hope to believe in true romance again. What do you think about getting married young, and what age were you when you tied the knot?
Click here for another heartwarming story about a couple with a connection that stood the test of time. After 70 years of marriage, they did something special to commemorate the significant milestone.
Please fill in your e-mail so we can share with you our top stories!