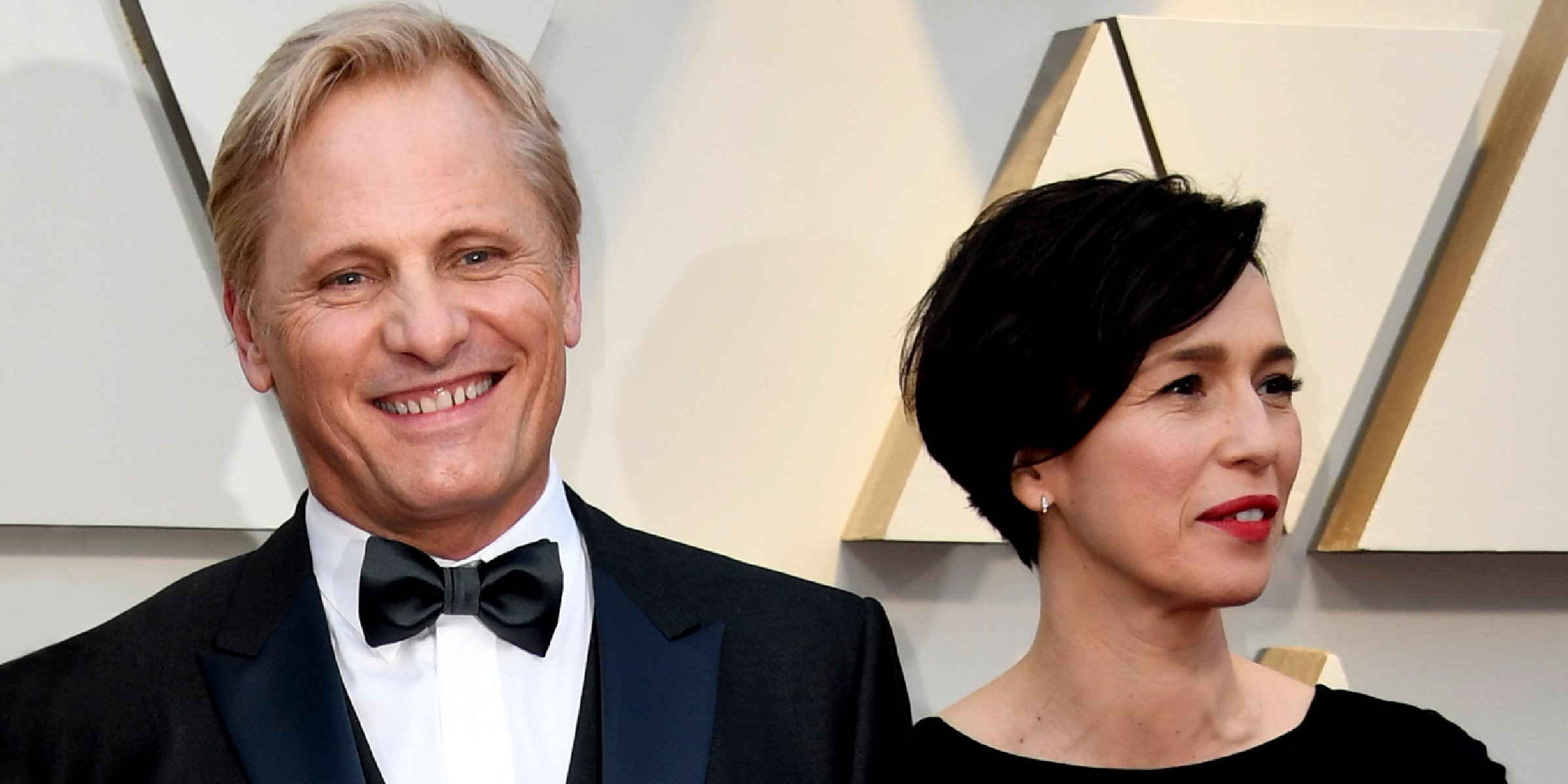 Getty Images
Does Viggo Mortensen Have a Wife? All about the Actor's Discreet Life with His Partner Ariadna Gil

Viggo Mortensen is a Hollywood star who spent a decade married to the singer Exene Cervenka. However, who is the "Green Book" actor's current partner Ariadna Gil?
Viggo Mortensen has been in a long-term relationship with Spanish actress Ariadna Gil. The actor made his acting debut in the 1985 film "Witness," however, that wasn't his breakthrough role.
Mortensen became well-known for his role as Aragorn in the adventure film "Lord of the Rings" in 2001 and the trilogy of movies that followed. He also starred in "The Road," "Falling," and "Thirteen Lives."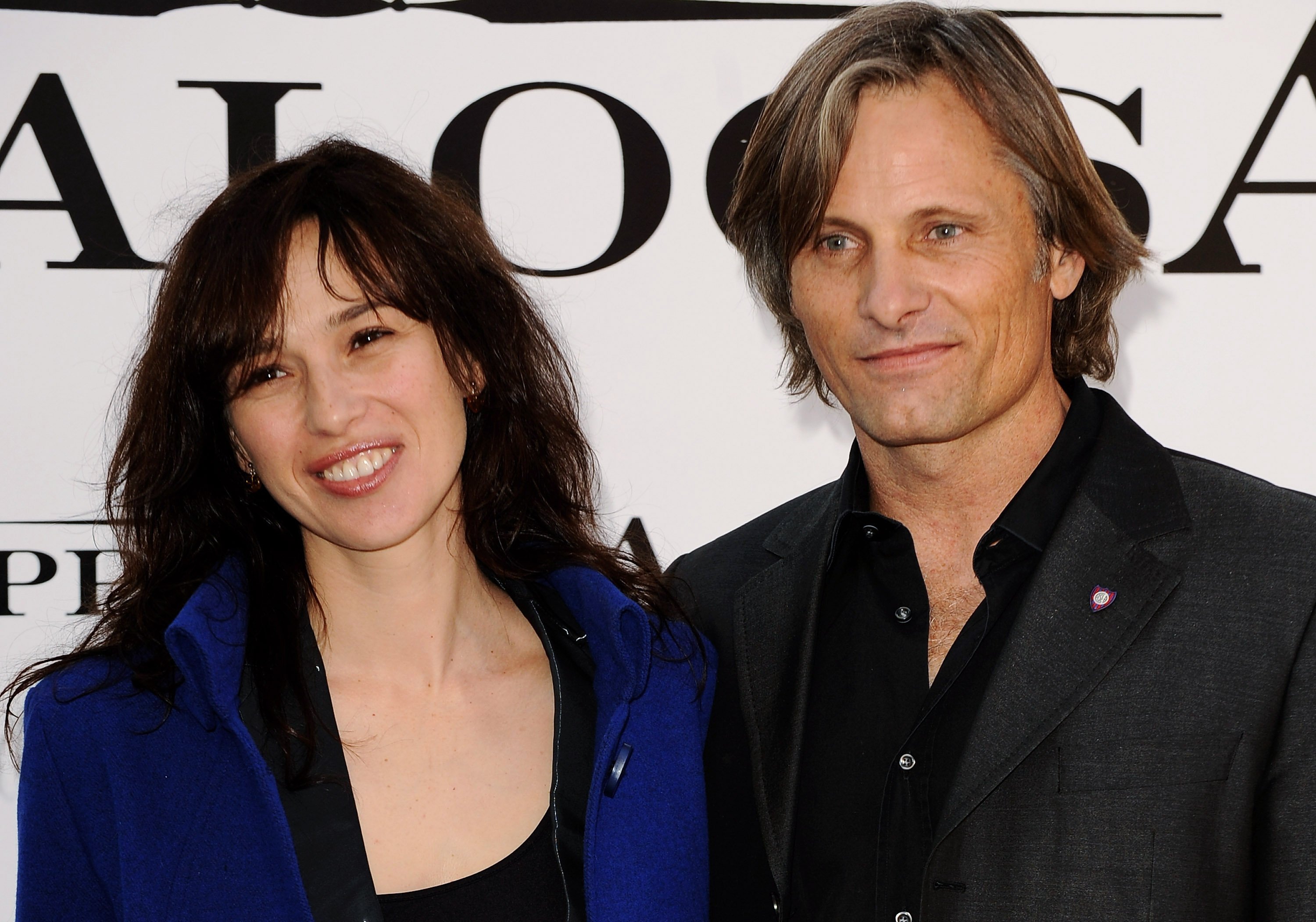 Spanish actress Ariadna Gil and Danish-American actor Viggo Mortensen attend the "Appaloosa" photocall on November 20 , 2008, in Madrid, Spain. | Source: Getty Images
The actor has earned numerous awards and nominations for his performances over the years and has other talents besides acting. Viggo Mortensen is an accomplished horseman, poet, painter, and photographer.
The multi-hyphenate is excelling in his different careers, but what about his personal life? Here's all we know about Mortensen's discreet private life with Ariadna Gil.
WHO IS ARIADNA GIL, VIGGO MORTENSEN'S PARTNER?
Ariadna Gil's a Spanish actress born on January 23, 1969, in Barcelona, Spain. She's the daughter of a prestigious lawyer, August Gil Matamala, and has two brothers. Ariadna has a musical background and grew up studying singing, playing the violin, and dancing.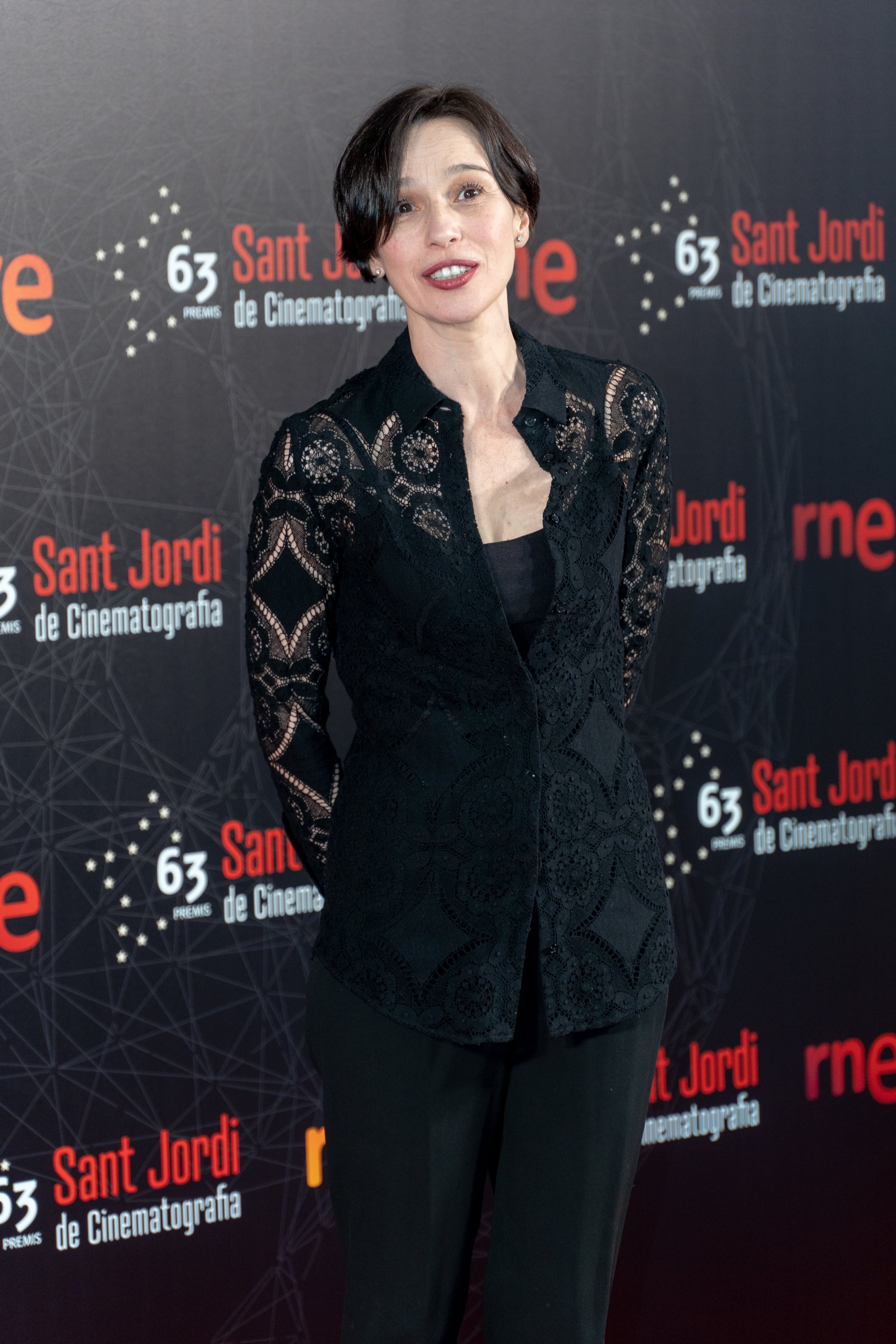 Ariadna Gil poses during a photocall for the 63rd Sant Jordi Cinematography Awards 2019 on April 29, 2019, in Barcelona, Spain. | Source: Getty Images
She was discovered as an actress while working in local theatre companies and TV channels and got her first role in the film "Lola" in 1986.
Gil's well-known for appearing in the 1992 comedy film "Amo tu cama rica." The actress got more serious roles from the mid-nineties and is known for performing in the movies "Pan's Labyrinth," "Black Tears," and "Belle Époque."
Besides films, Gil has also made appearances in a few plays, such as "The Seagull." Her versatility as an actress has led to her being known in Spain as the actress for "impossible roles."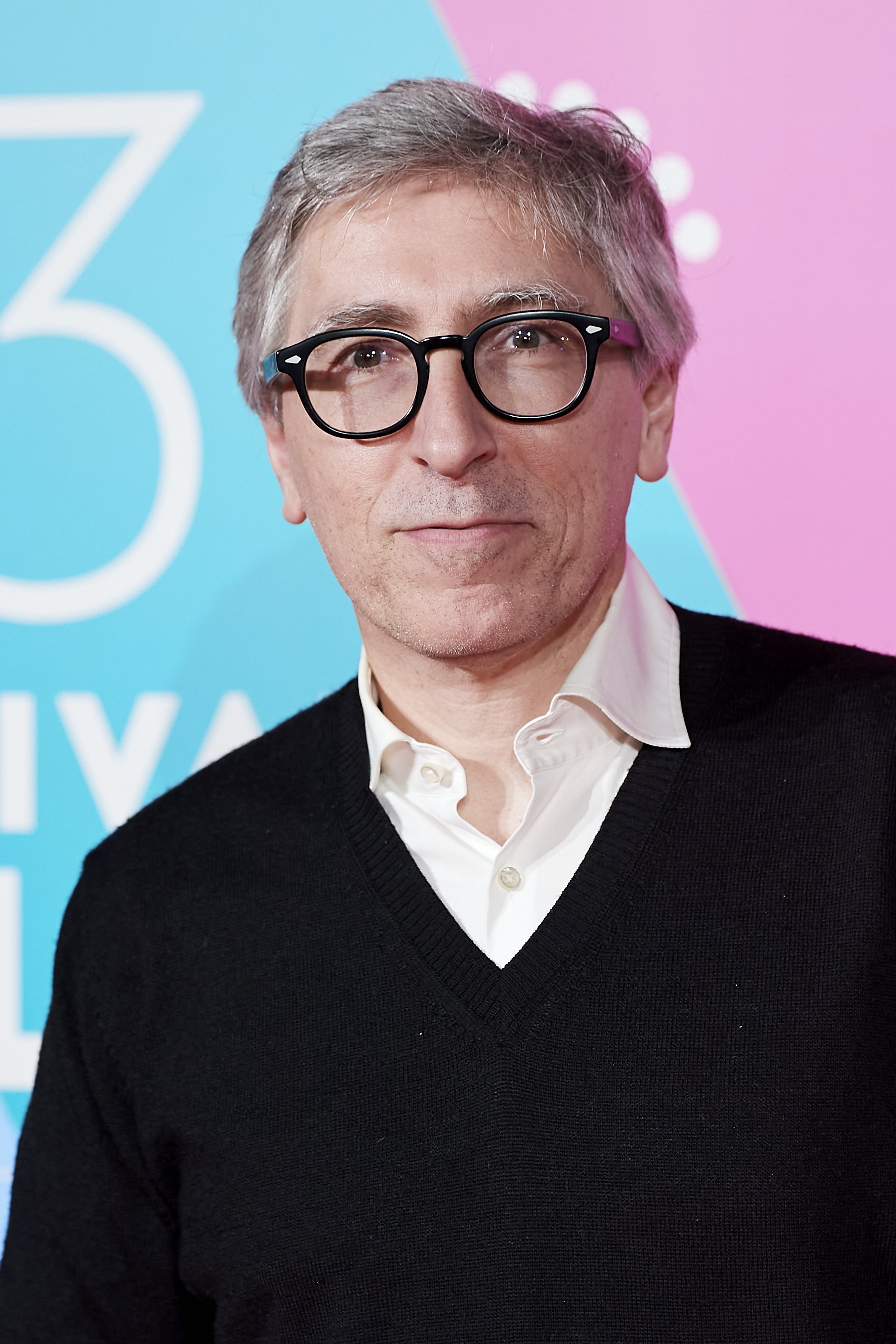 David Trueba attends 23rd Malaga Film Festival cocktail party at Circulo de Bellas Artes on March 03, 2020, in Madrid, Spain. | Source: Getty Images
Gil seems to be making a name for herself in showbiz, and it's interesting to know that the award-winning actress has been married before. Gil tied the knot with David Trueba, who's also in the entertainment industry, in 1993.
David Trueba's a director and writer, and the former couple shares a daughter and son. Their firstborn is Violeta Rodriguez, born on February 3, 1997. Violeta is in the entertainment industry like her parents, appearing in 2007's "Under the Stars" and "The Tunnel" in 2016.
Gil and Trueba's second child is Leo Trueba, born in 2004. Not much is known about their only son, who lives a private life.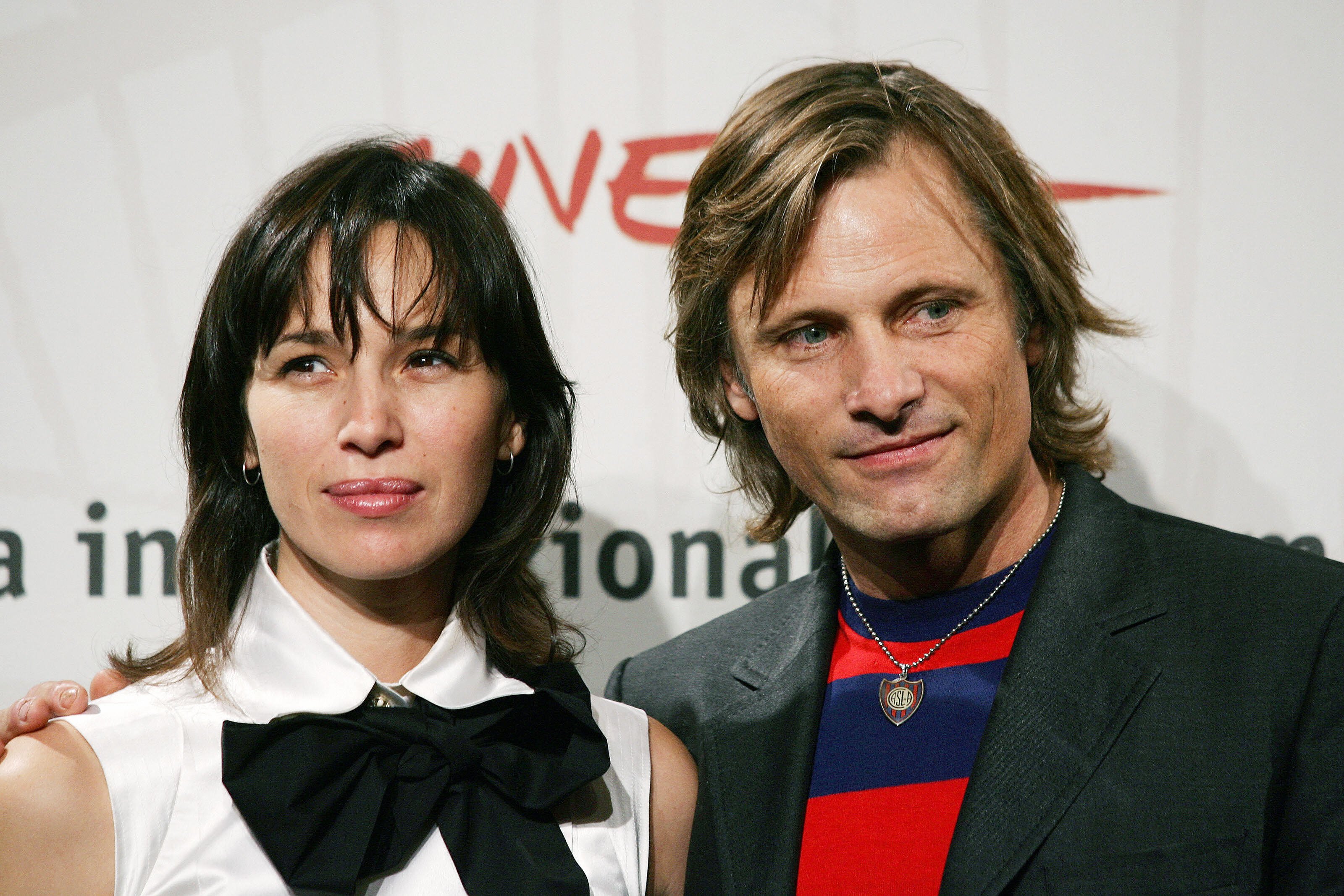 Ariadna Gil and Viggo Mortensen pose during the photocall of "Alatriste" directed at the first edition of Rome film festival, 16 October 2006 | Source: Getty Images
HOW LONG HAVE VIGGO MORTENSEN AND ARIADNA GIL BEEN TOGETHER?
Viggo Mortensen and Ariadna Gil met in 2006 on the set of the film "Alatriste." The actors fell in love while filming the Spanish movie, and the actress left her husband and father of her kids David Trueba.
Mortensen, born on October 20, 1958, is also a director, writer, musician, producer, and multimedia artist. The actor and the actress reportedly started dating in 2009, and Mortensen moved to Madrid.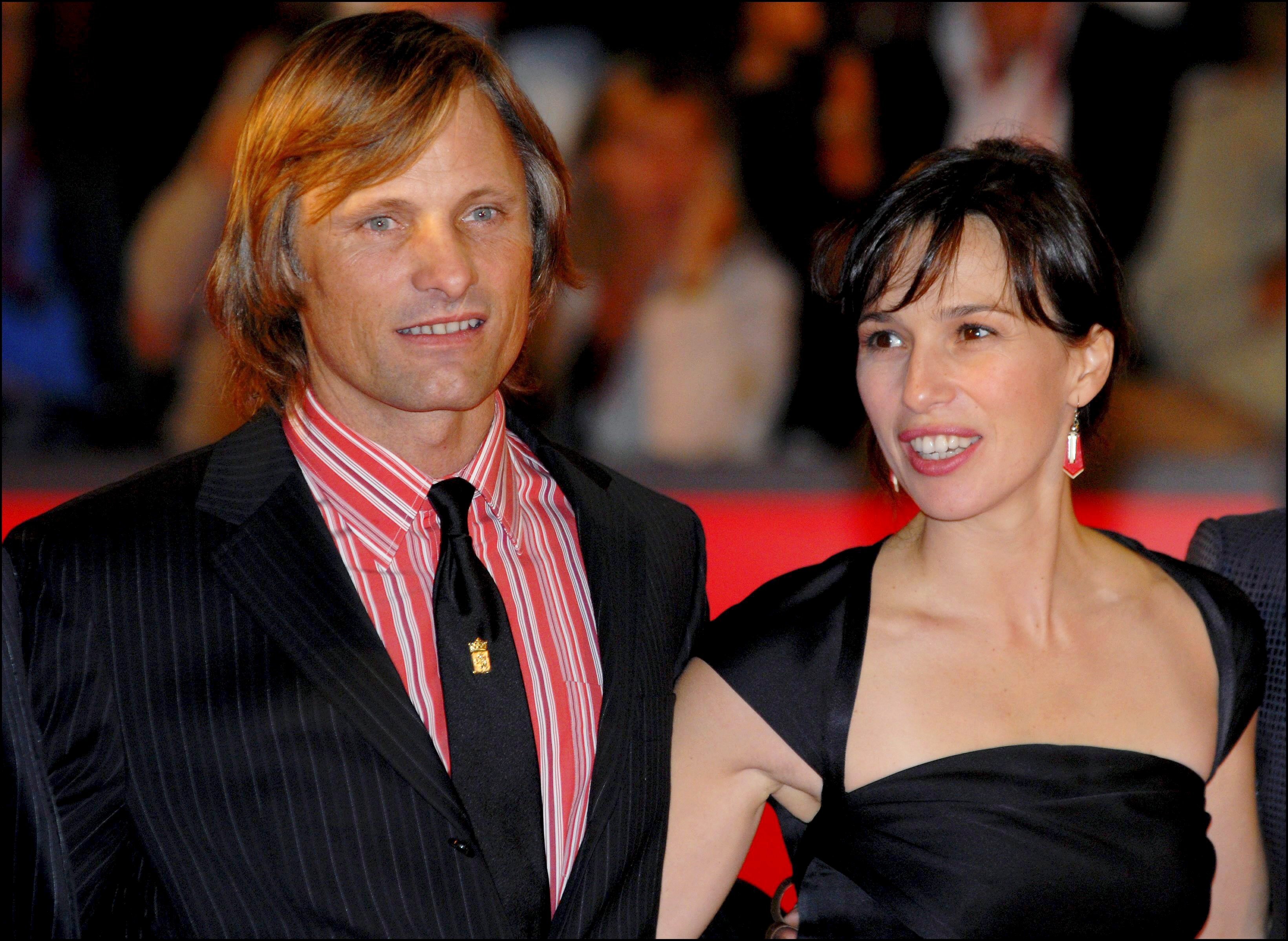 Premiere of the film 'Alatriste' by director Agustin Diaz Yanez with Viggo Mortensen, and Ariadna Gil in Rome, Italy on October 16, 2006. | Source: Getty Images
The couple lives in Chueca in Madrid and lives a low-key lifestyle. They are living an everyday life despite being stars, and Mortensen once revealed in 2015 that the media doesn't find what he does personally interesting. He said:
"I don't give them much, they don't find what I do interesting. If you don't put on a show for them, they'll get tired and leave you in peace."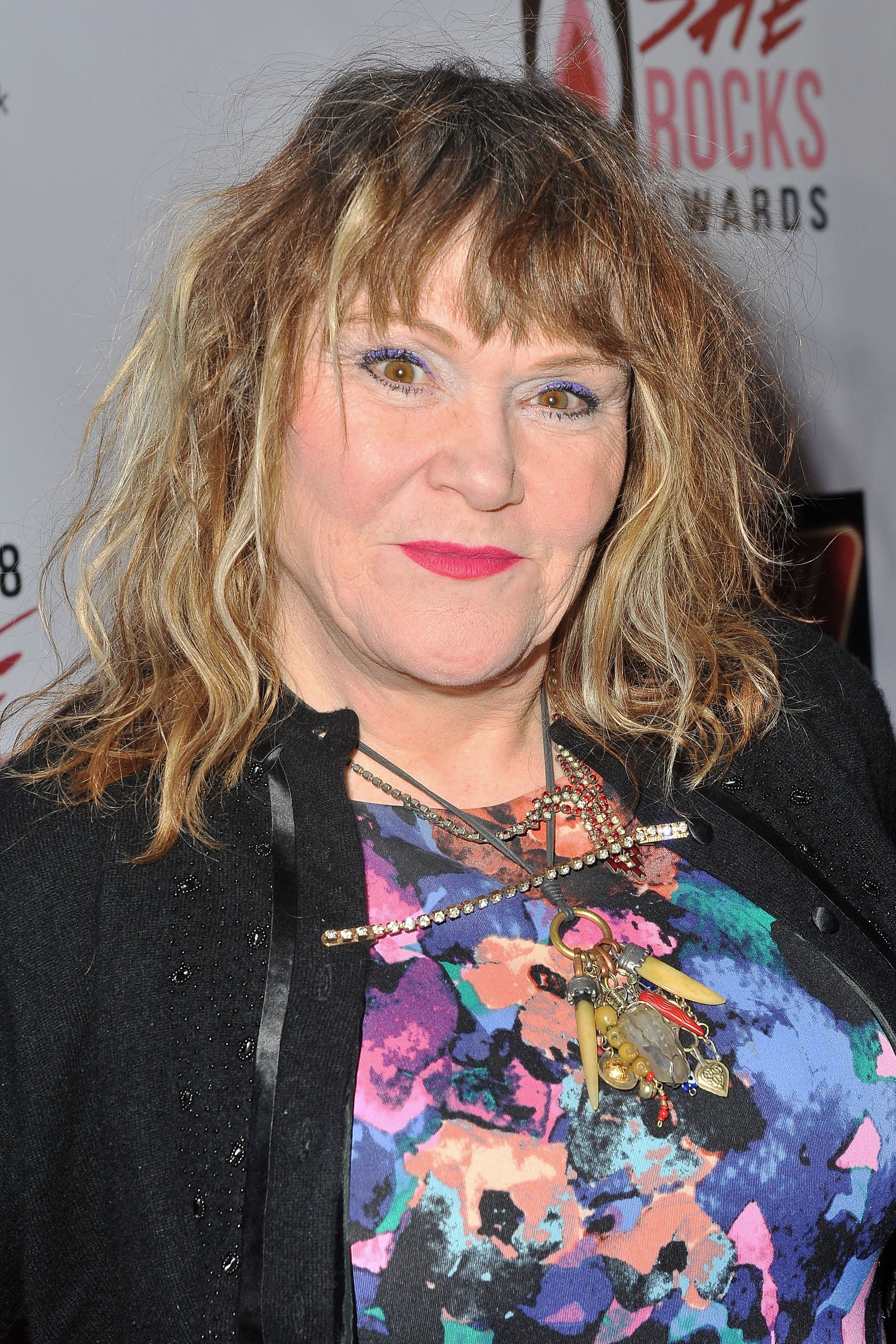 Singer/songwriter Exene Cervenka arrives at 6th Annual She Rocks Awards on January 26, 2018, in Anaheim, California. | Source: Getty Images
BEFORE DATING ARIADNA, VIGGO WAS MARRIED. WHO IS HIS EX-WIFE EXENE CERVENKA?
Just like Gil, Mortensen was also married before the couple got together. The producer was previously married to American singer, poet, composer, and actress Exene Cervenka.
Cervenka is a member of the punk rock band X from California. She's popularly known for her acting roles in the films "Kalifornia" in 1993, 1997's "G.I. Jane" and "The Kids Are All Right" in 2010.
Mortensen was Cervenka's second husband, and the pair met while filming "Salvation!" in 1987. The two were married for over ten years when they divorced in 1997. They welcomed a son while they were together.
The "Green Book" actor and the musician's son is Henry Blake Mortensen, born January 28, 1988, in Los Angeles, California.
Henry's also in showbiz like his parents and is an actor known for "Crimson Tide" and "Skating Polly: Ugly Pop." His first leading role was in the short film "First Canyon Rain."
Plus, he is a promising filmmaker. According to his LinkedIn profile, Henry has been a self-employed filmmaker since 2014 and is also a poetry editor at Perceval Press.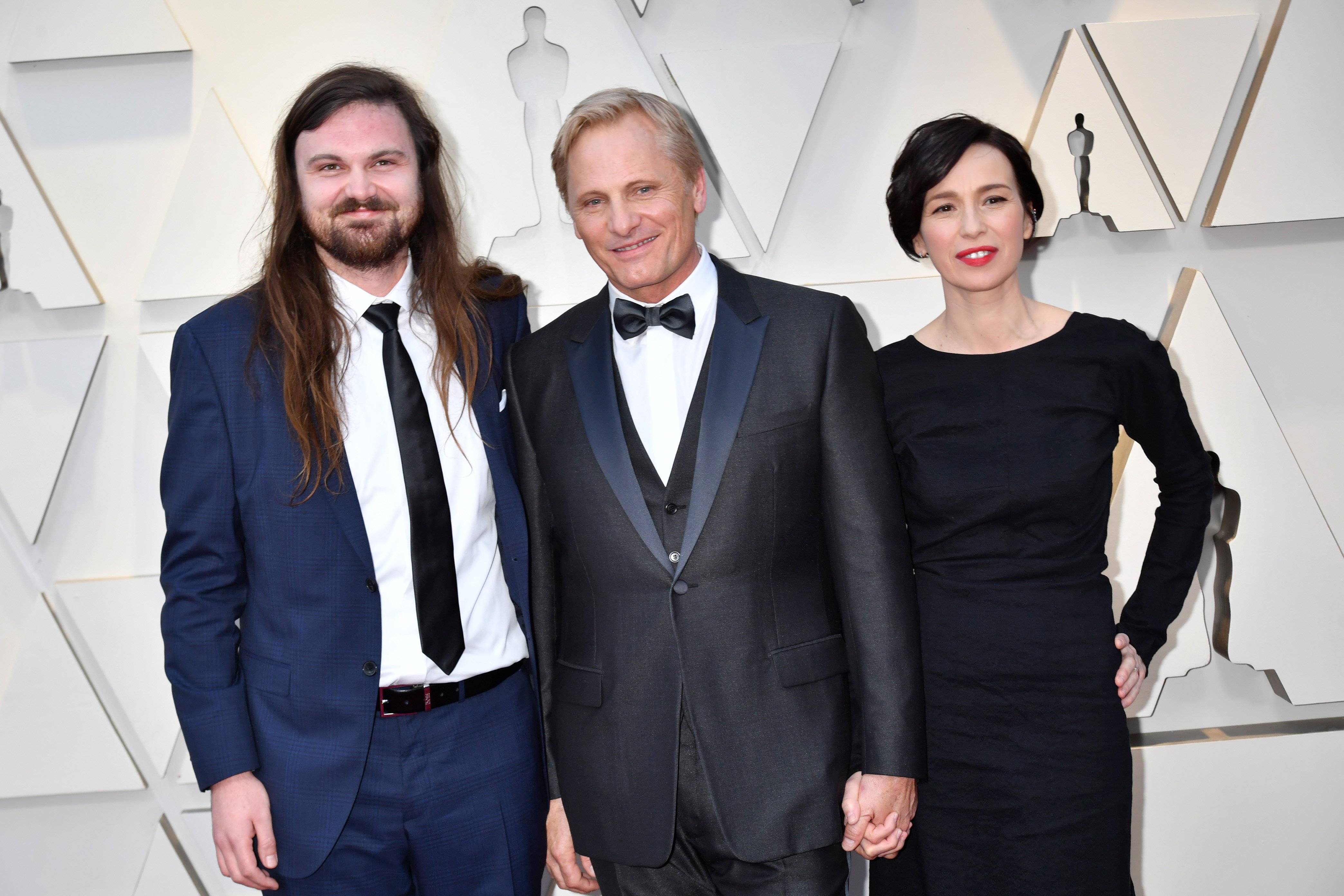 Henry Mortensen, Viggo Mortensen, and Ariadna Gil attend the 91st Annual Academy Awards on February 24, 2019, in Hollywood, California. | Source: Getty Images
Henry obtained a bachelor of arts degree in archaeology from Columbia University in 2010. Henry also has a Palaeoanthropology and paleolithic archaeology master's degree from University College London in 2013.
Mortensen and Gil's discreet private life seems to be why the couple has been together for so long. We wish the pair more love and happiness.
Please fill in your e-mail so we can share with you our top stories!